European Style Dresses and Skirts
European style dresses and skirts for the modern woman. Easy dressing for every occasion. Go to: Marimekko, Hutch, Maeve Dresses, Maeve Skirts, Bl-nk, FeatherBone, Intropia, J.O.A., Isla Maude
Founded by Armi Ratia in 1961, Marimekko is a play on words - an anagram of Armi's first name and "mekko," which means "dress" in Finnish. Whether it's on a purse or plate, Marimekko's use of print and color is world-renowned for its trend-setting, forward-thinking aesthetic.
| | |
| --- | --- |
| | |
| Midiam Blouse | Palazzo Belted Pants |
| Viscose | Complete with a matching belt, these wide-legs feature a groovy floral print and an ultra-high rise, for an optimistic, retro look we love. |
The name "Maeve" references a purple flower, a Greek goddess and a famously beautiful Irish warrior queen. In light of these inspirations, it's no surprise that their collection is structured yet delicate, a representation of beauty and strength at once. Each Maeve design is refined, flattering
An acronym for just one answer, J.O.A. is a Los Angeles-based lifestyle brand that puts forth easy-to-wear garments year after year. Driven by trend, J.O.A. remains committed to using tried-and-true textiles elevated by textural and fine details.
Previously branded as Hoss Intropia, this Spanish label takes inspiration from the Mediterranean lifestyle. Through vibrant color, breathable texture and a relaxed, effortless approach to style, each design's inherent femininity serves to enhance the wearer's own personal style, whether she's dressing for an elegant event or traveling to the farthest corners of the world.
| | | |
| --- | --- | --- |
| | | |
| Fruit Embroidered Top | Sonoran Cardigan | Paulina Tie-Neck Top |
| For a wardrobe update that's ripe for the season, try a buttondown with a playful print like this fruit-embroidered piece. | This colorful "coatigan" is a lightweight alternative to the traditional coat - the perfect solution for cool conditions. | The tied neck and cuffs make for a romantic blouse that styles well with fitted skirts or skinny denim. |
From its modest beginnings as a small accessories label, Shoreditch-based Bl-nk has evolved into one of the UK's most well-known brands. Its luxe bohemian aesthetic is evidenced in its attention to both contemporary and traditional details, from textural elements to intricate beadwork.
| | | |
| --- | --- | --- |
| | | |
| Blue Hill Pencil Skirt | Denim Pencil Skirt | Bette Wrap Skirt |
| Leg-lengthening stripes grace this classic pencil skirt, which pairs well with florals, dots, or even horizontal stripes for fun pattern-play. | We love this pencil skirt styled with a buttondown - or, to play with pattern-mixing try it with a striped tee. | Silk |
| | | |
| --- | --- | --- |
| | | |
| Riviera Skirt | Embroidered Denim Pencil Skirt | Striped Splendor Skirt |
| This lightweight, linen skirt is an endlessly versatile warm-weather layer - pair it with your favorite blouse, or over your swimwear for beach-to-brunch style. | Blossoming buds and playful petals bloom on this classic denim skirt - it's a fresh, spring-worthy take on a wardrobe staple. | Polyester; polyester lining |
In 2010, New Yorker Daniel Soponaro launched Hutch, a contemporary womenswear brand recognized for garments that are equally easy and luxe. Emphasizing timeless sophistication over trend, the label's defined aesthetic showcases Soponaro's love of vibrant colors, conceptual prints and feminine tailoring in every made-for-you piece
| | | |
| --- | --- | --- |
| | | |
| Rosalyn Floral Dress | Brixton Striped Dress | Willem Skirt |
| Rayon, cotton, spandex; polyester lining | Polyester, rayon, spandex; polyester lining | With multiple textures and prints, this full skirt is reminiscent of Audrey Hepburn's iconic style. Simply pair with a buttondown and ballet flats to complete the look |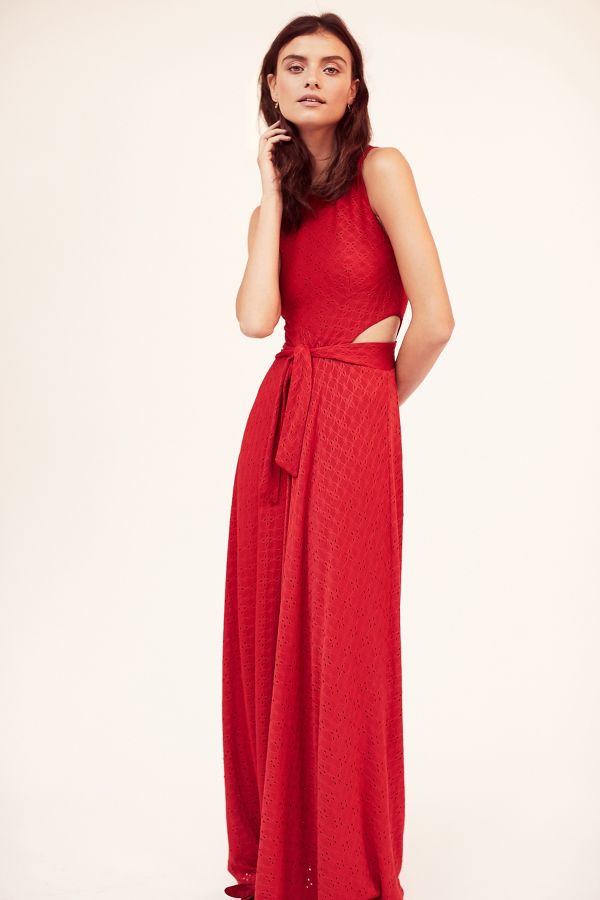 Cutout Maxi Dress
With a cinched waist and flirty cutouts, this figure-flattering dress is an ideal choice for an evening out
Go to:
Add World-Luxury to your favorites