Long Umbrella
Umbrella with logo print. Made of metal and nylon. Approx. 32.3"W

Bertil Vallien "Brains On Stone Hefaistos" Sculpture
Limited Edition of 500 pieces By artist Bertil Vallien. Mounted mask sculpture is made of glass. Approx. 2"L x 2.5"W x 5.75"T. Sweden

Bertil Vallien "Drifter Blue" Boat Sculpture
"Drifter" expresses simplicity and space with an encased figure in copper that flows freely in his boat. It is Bertil Vallien's latest edition of Boats and includes a black and white glass spiral to which he often returns. Drifter has a glass base that makes it stand out further. Made of glass. Approx. 11"L x 1.57"W x 1.75"T. Sweden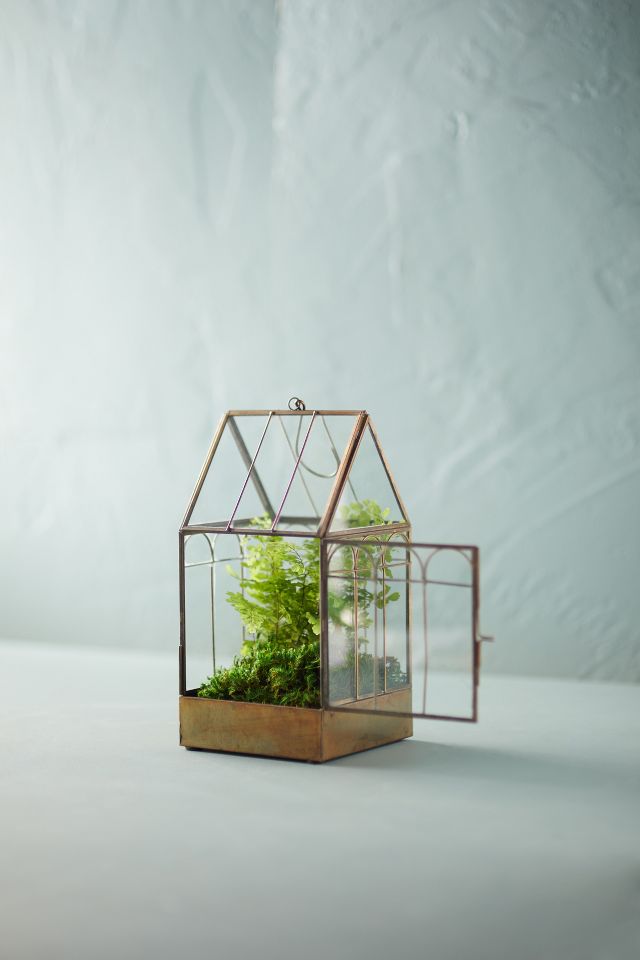 Brass Greenhouse
A contemporary, greenhouse shape makes this many-paned terrarium the perfect place to display air plants, dried specimens and more.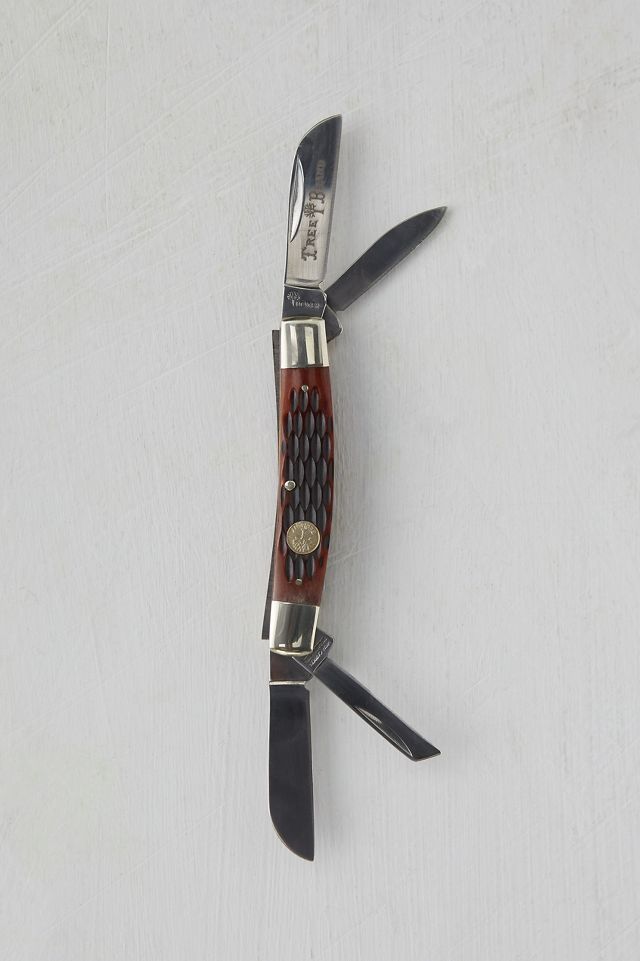 Boker Pocket Knife
A modern update to the traditional pocket knife, offering all the best components, featuring bone scales, nickel silver bolsters, brass linings, and high carbon stainless steel blades. for those who don't mind using two hands. Germany

Georg Jensen Sky 5 Dice Set
Fastened with a leather strap, this dice case is fashioned from mirror polished stainless steel and contains five classic dice that are a luxurious addition to a game night or party. Part of the Sky collection designed by French-born Aurelien Barbry, who describes his work as "aesthetic functionality" that brings together both elegance and complete practicality. Dimensions: 3.31"H x 0.79"W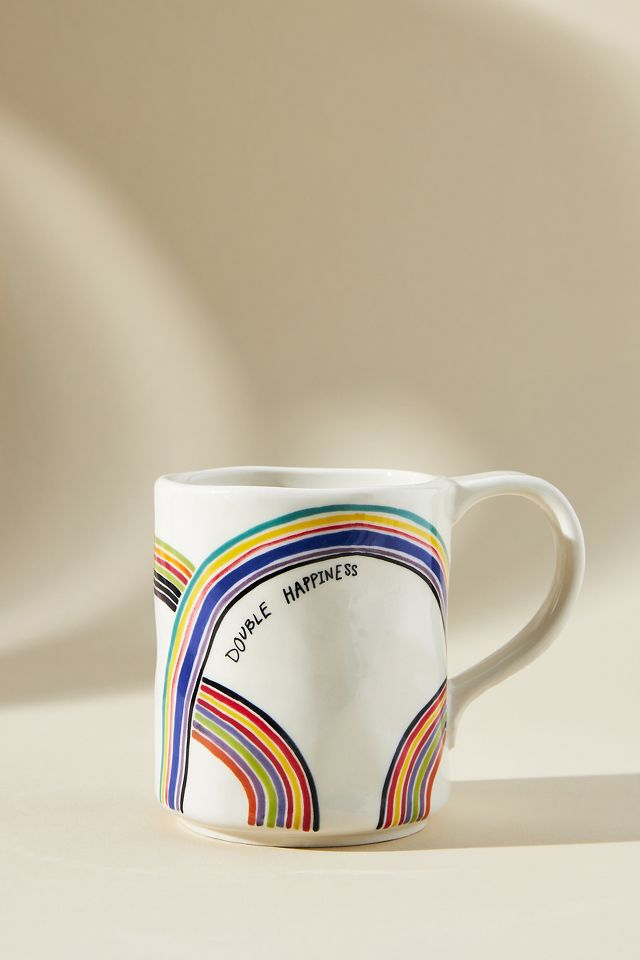 Double Happiness Rainbow Mug
Featuring a vibrant rainbow motif, this mug brings a bit of cheer to your morning routine.

Parks Project Glow-In-The-Dark Water Bottle
Made from BPA-free plastic in a lightweight construction perfect for bringing along on your next hike, commute or beach day, this glow-in-the-dark water bottle by Parks Project features a wide-mouth design we love. Finished with a screw-top.

Today's Special
Get to know 100 of the most exciting rising-star chefs from around the world, as selected by 20 respected culinary figures. Hardcover. 440 pages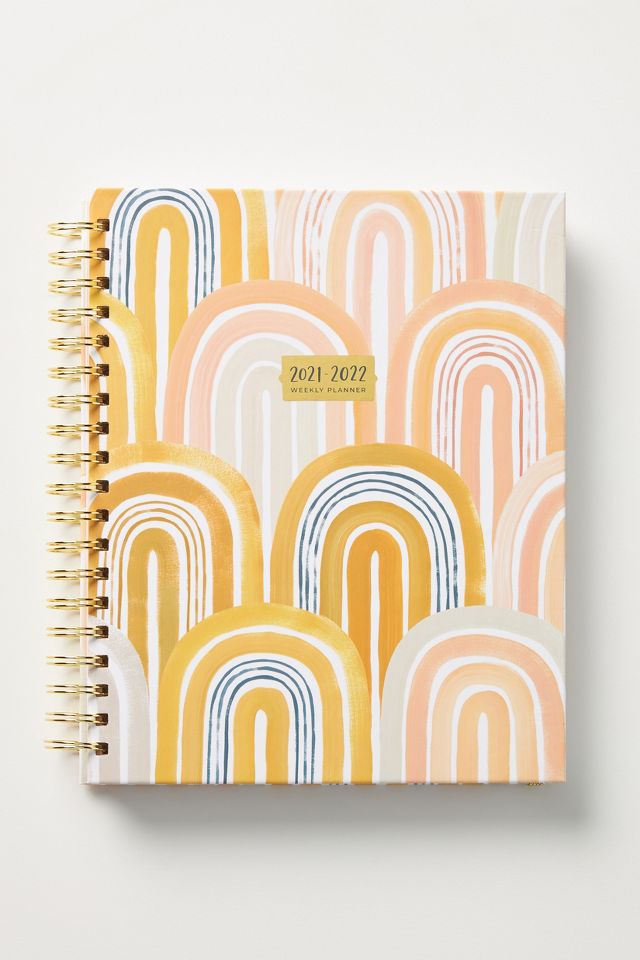 Emerson 2021-2022 Spiral Planner
17-month planner spans August 2021 - July 2022

Paul Smith Men's Stripe-Trim Walker Umbrella
Paul Smith umbrella with multicolor striped trim. Metal pole with wooden handle. Polyester.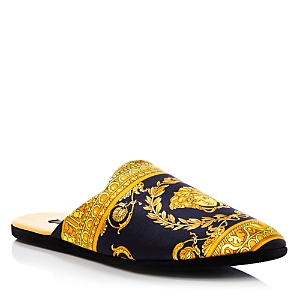 Versace Unisex Logo Silk Twill Slippers
Fits true to size, order your normal size. Round toe. Slip on. Silk twill construction. Ornate print with signature Medusa head. Made in Italy

Acetaia Del CristoTraditional Balsamic Vinegar Classic - White Seal
In the Acetaia, not just the air, but time, is rarefied. To obtain a real Tradizionale, at least 12 years must pass to get at the first complete expression of a well - defined personality. It has an inviting acidity, smoothed by perfectly defined fruity and spicy scents. The sweet-and-sour duality is complex and grows more so depending on the foods it is served. White Seal is attributed to products that have aged for more than 12 years.

Charcuterie Board
Includes: Sanniti Parmesan Reggiano, Pecorino di Amatrice Eurodate, Speck Ham Alto Adige, Parmacotto Milano Salame, Bernina Bresaola Punta D Anca, Sanniti Castelvetrano Olives, Bernardini Truffle Acacia Honey, Dalmatia Fig Spread, Bruschettini Classico with Sea Salt, Focaccibites Garlic & Parsley, and Marcona Almonds.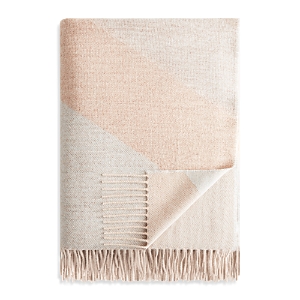 Simple Things Double-Face Dotty Alpaca Throw
Soft and luxuriously warm, this throw by Simple Things features a complementary color on the reverse, accented with fringed trim. 50"L x 70"W. Made in Ireland

Missoni Anselmo Throw
Oversized throw woven with multicolored threads. Fringed ends. Dimensions: 51"L x 75"W. Made in Italy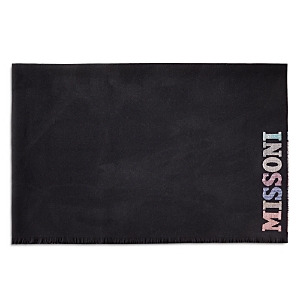 Missoni Angus Throw
Soft throw with logo lettering. Fringed ends. Dimensions: 59"L x 59"W. Made in Italy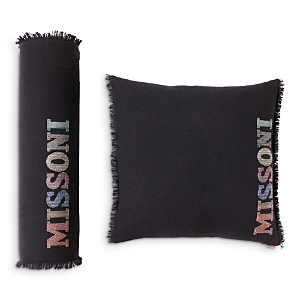 Missoni Angus Cushion, 20 x 20
Fringed design woven with logo lettering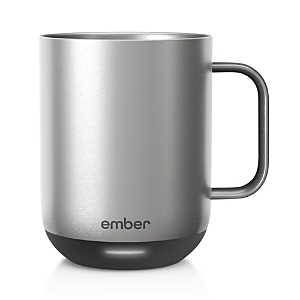 Ember Gen 2 Heating Mug, 10 oz.
Set your precise drinking temperature and keep it there, so your hot beverage remains perfect from the first sip to the last drop with this heating mug. A smart temperature control mug maintains your chosen temperature for up to 1.5 hours, or all day on the included charging coaster. Ember Mug2 pairs with the Ember app, allowing you to set your drinking temperature, receive notifications when that temperature is reached, save presets for your favorite drinks, customize the LED color, and more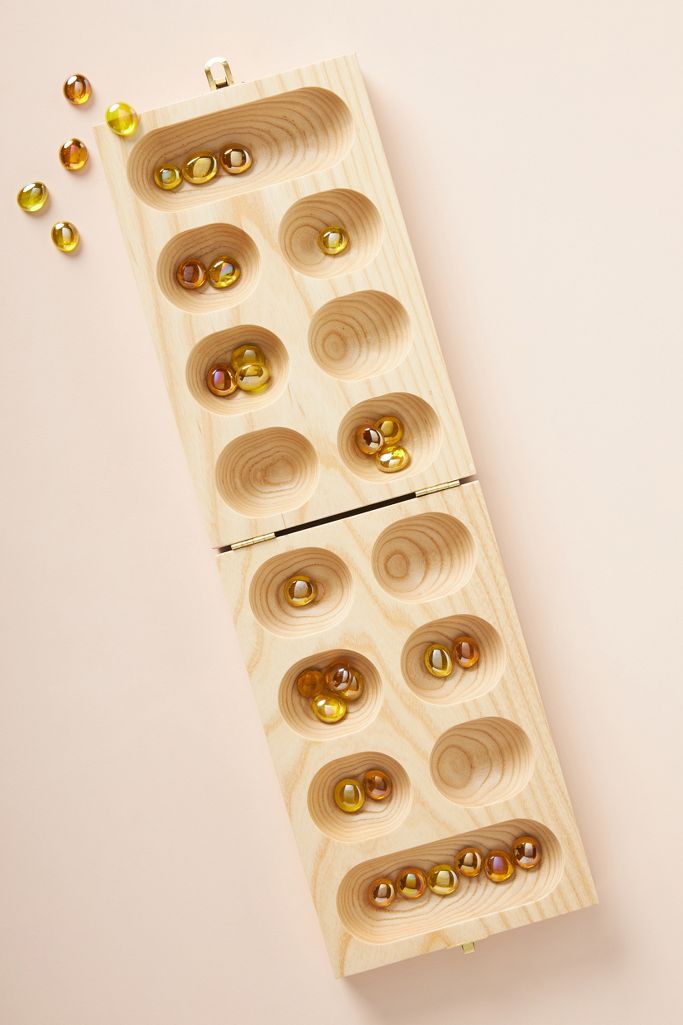 Wolfum Mancala Game
Exquisitely crafted from solid ash wood, this mancala game promises to be cherished as a family heirloom for years to come.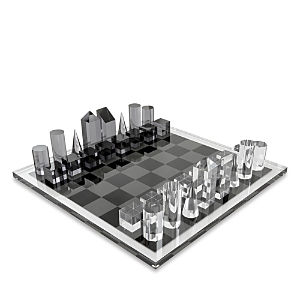 Tizo Designs Lucite Chess Set
Set includes 32 Lucite chess pieces (16 clear and 16 smoke-tone), one Lucite board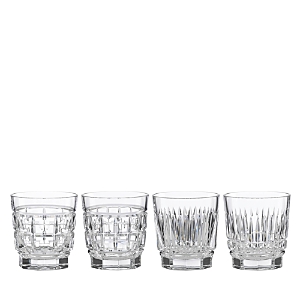 Thomas O'Brien for Reed & Barton New Vintage Barware Collection
Highlighted by sleek architectural lines, this exclusive collection by Thomas O'Brien brings a distinctive touch of style to cocktail hour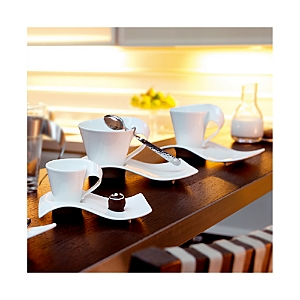 Villeroy & Boch New Wave Café Accents
Wake up in style with this designer coffee series from Villeroy & Boch. These stylish mugs look like works of modern art, but are actually functional pieces that make getting up in the morning just a little more worth while. Complete with matching party plate-sized to hold a small treat. This cool collection is perfect for morning, noon or night. Microwave and dishwasher safe.

Extra Virgin Olive Oil in Ceramic, 16.9 oz.
100% extra virgin olive oil by Frantoio Galantino. Housed in a beautiful, hand-painted ceramic jar. Great hostess set this Christmas season. Italy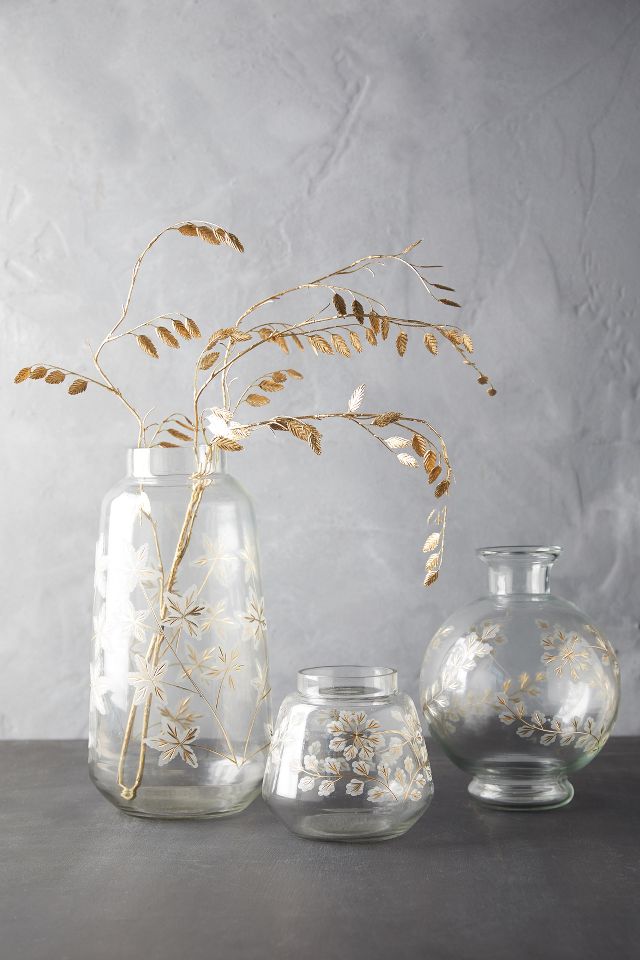 Etched Floral Vase
Etched with a gorgeous floral pattern, this vase is a perfect home for your favorite fresh cuts.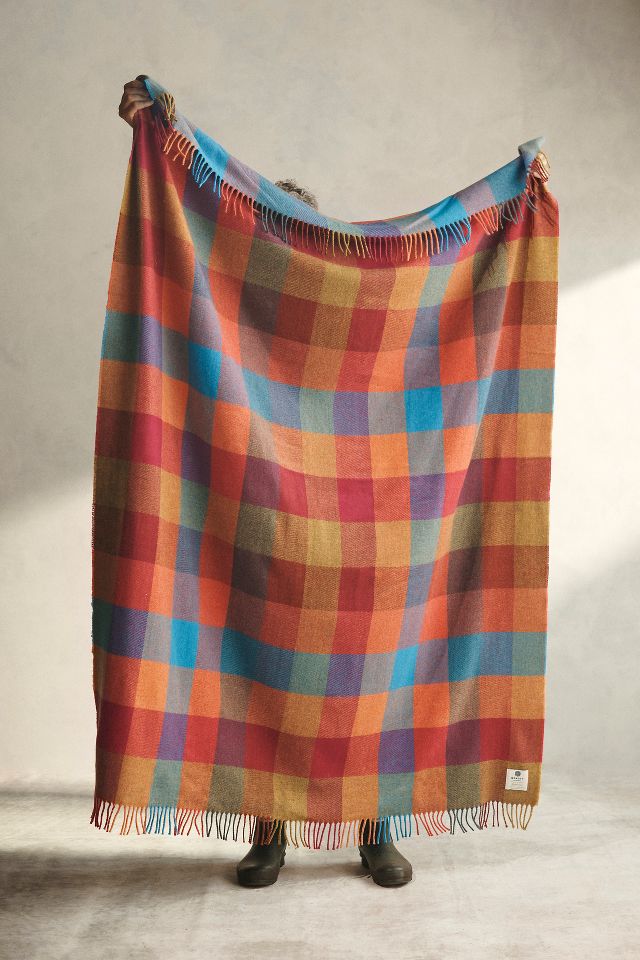 Sunset Check Merino Wool Throw
Super soft and so cozy, this throw was made in Ireland from the finest quality merino wool. Its fibers are lighter than sheep's wool, making it incredibly soft to the skin with a luxurious handfeel. Ireland

Honeybee Garden Napkins, Set of 4
These screen-printed napkins by June & December are made from flour sack cotton and will get softer and more absorbent during years at the table. These reversible napkins have two designs on one napkin. When folded, each side displays a different design, allowing for versatility with table settings. (snapdragon + calendula, and foxglove + crocus).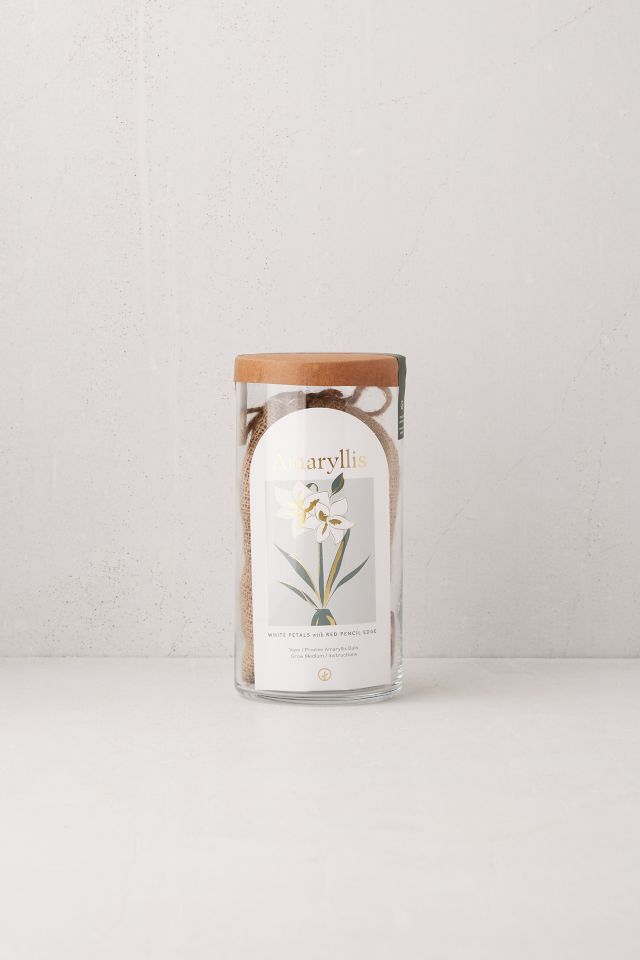 Modern Sprout Amaryllis Bulb Kit
Revitalize your space by growing your own fresh blooms with this Amaryllis bulb kit by Modern Sprout. Comes with a Picotee Amaryllis bulb that produces large white blooms with a red pencil edge within weeks. Comes with everything you need, from grow medium to a glass vase - all you need to do is add water!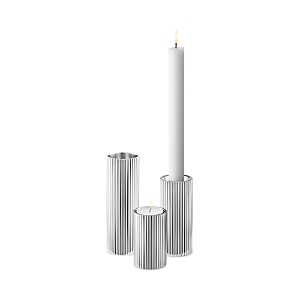 Georg Jensen Tealight & Candleholder, Set of 3
Set includes: three tealight candleholders. Bring true Scandinavian modernist style to your home with Georg Jensen's stainless steel candleholders, each with a mirror-polish finish. As versatile and practical as they are beautiful, they work with taper candles or tealights when turned upside down.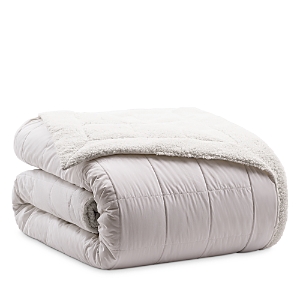 Reversible Sherpa Blanket, King
Reversible Sherpa Blanket, Full/Queen
233-thread count. Solid, reverses to Sherpa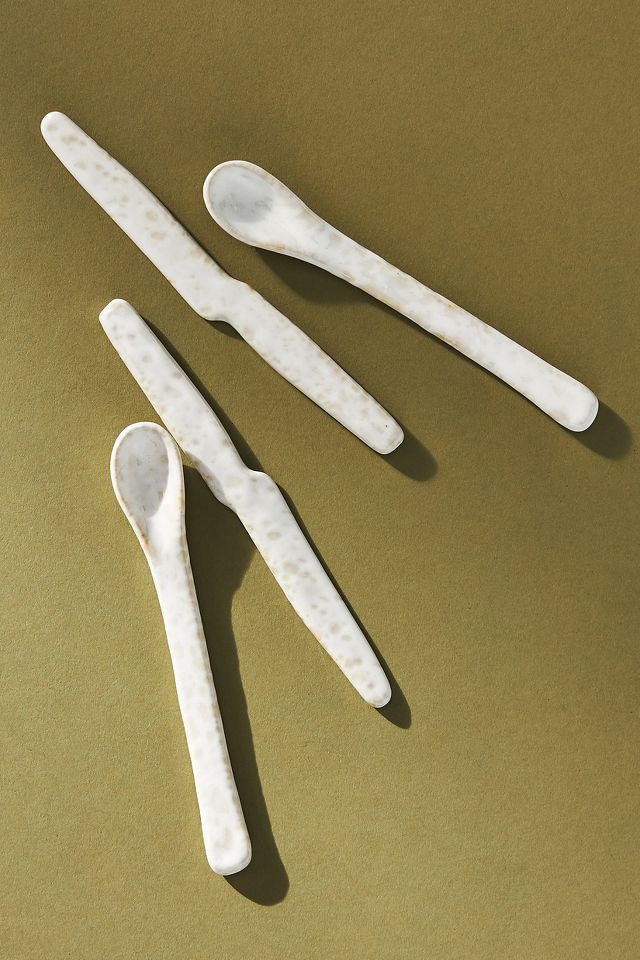 Harriet Mezze Flatware
Set of four. Stainless steel, brass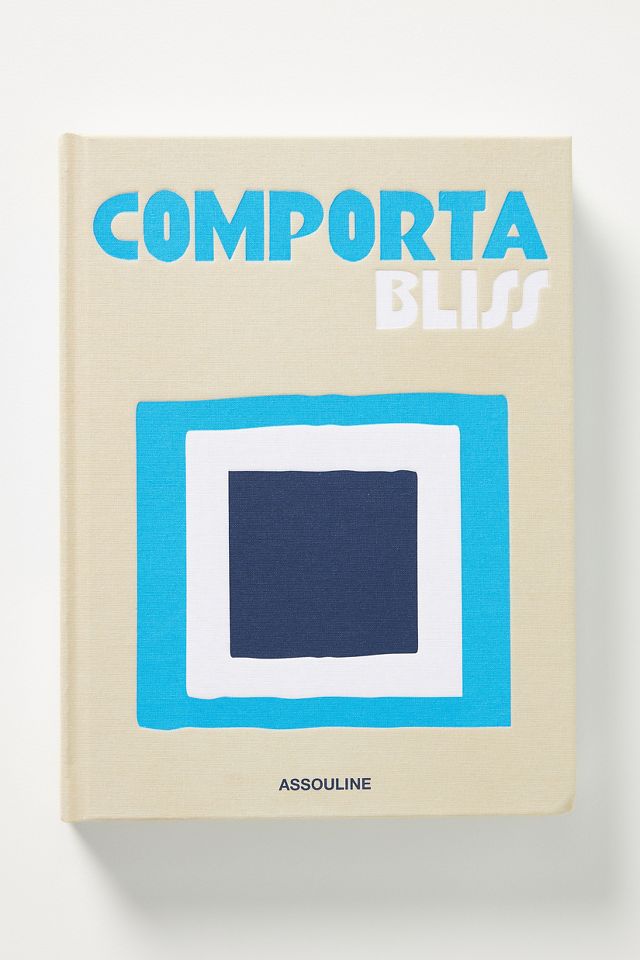 Comporta Bliss
A paradise set on the coast of Portugal, Comporta features a relaxed pace and an artistic community - offering the ideal destination for those looking to wander off course. A thoughtful gift for the jetsetter or aspiring traveler, this coffee table book honors the region's characteristic cobalt blue waters and picturesque beauty.

Brass Loop Tray
A resin and bone exterior features a brass filet loop that is inlaid. The substrate of wood composite gives this tray strength and stability to hold up over time without warping or movement. Made of brass, resin, and bone. Overall: 13"L x 21"W x 1"T.

Orrefors Raspberry Small Bowl
Designed by Anne Nilsson. Bowl made of lead-free crystal. 7.5"Dia. x 3"T.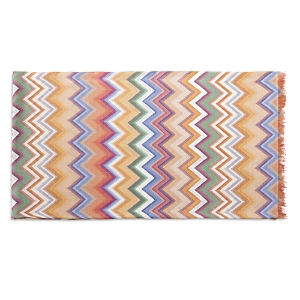 Missoni Aron Throw
Lightweight throw with iconic multicolored chevron pattern. Fringed ends. Dimensions: 55"L x 71"W. Made in Italy

Galison Publishing Liberty London 500-Piece Double-Sided Puzzle
Liberty London is known for its floral and graphic prints and the offering of innovative and eclectic designs. The Liberty London Maxine 500 Piece Double Sided Puzzle with Shaped Pieces from Galison is a new spin on the double-sided puzzle with 15 shaped pieces. Glossy front and matte back for easy sorting. 500 pieces total; 15 shaped pieces.

Missoni Avignon Cushion, 20 x 20
Multicolored enlarged flame stitch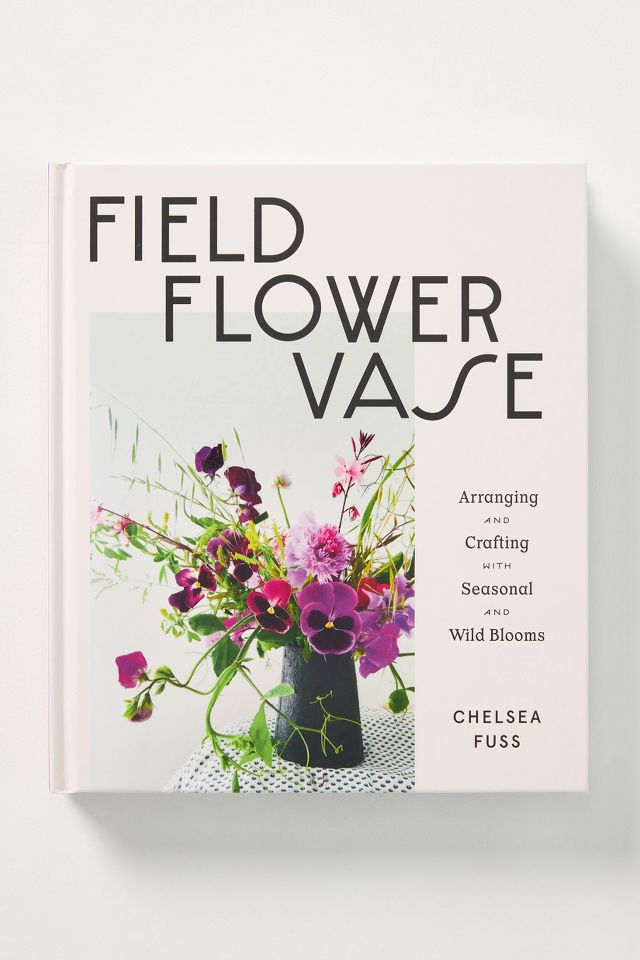 Field Flower Vase
Learn from floral expert Chelsea Fuss about how to create beautiful, natural arrangements from foraged greenery, branches, and wild blooms.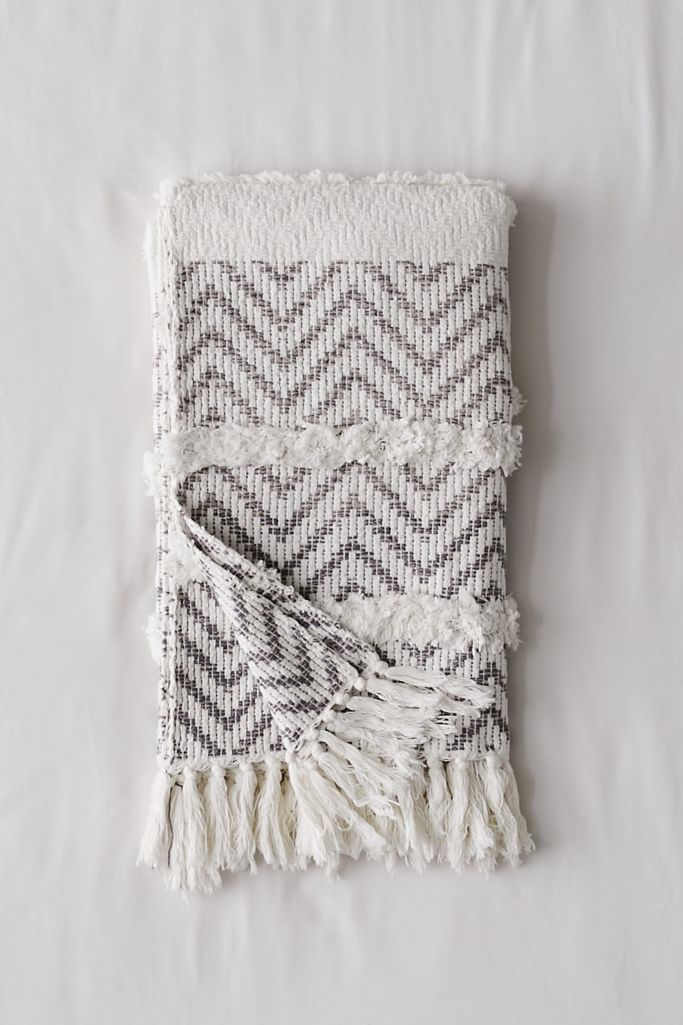 Clara Throw Blanket
Boho maximalism brings standout texture to your space with this embellished throw blanket. Woven construction features a chevron pattern, tufted striping, sparkly accents and fringed edges.

Nikki Cade World Puzzle
Designed by Nikki Cade in collaboration with Anthropologie, this 600-piece world puzzle makes a magnificent display piece once finished.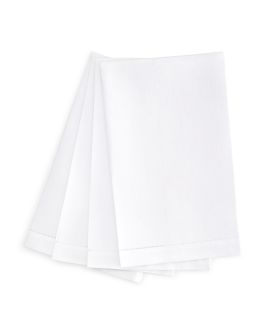 Classico Guest Towels, Set of 4
Set of 4. Hemstitch border. Dimensions: 14"L x 20"W. Made in Portugal. 100% linen. Machine wash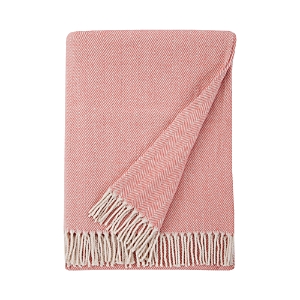 Sferra Celine Throw
Layer on soft, luxurious warmth with this cozy, brushed cotton throw in a subtle herringbone weave.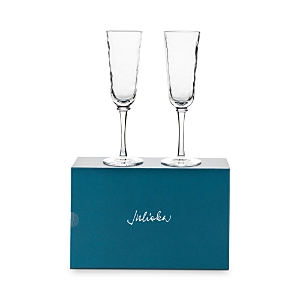 Juliska Carine Toasting Flute, Set of 2
Glass. Dishwasher safe, hand wash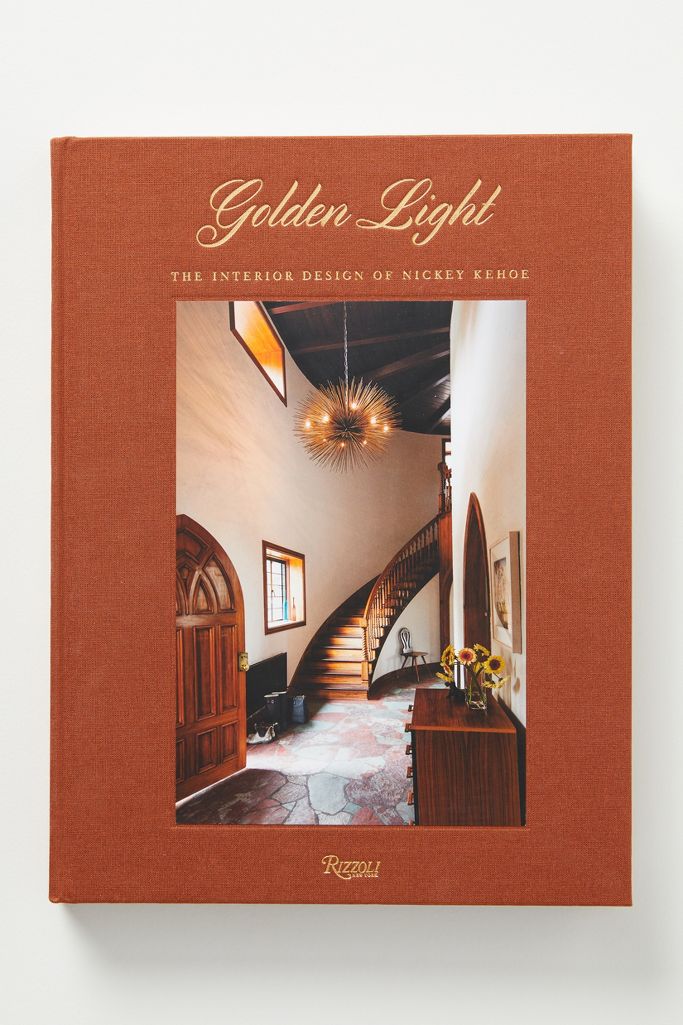 Golden Light
This resplendent coffee table book offers a visual journey through the unfussy, elegant, and eclectic interiors from renowned designers Todd Nickey and Amy Kehoe.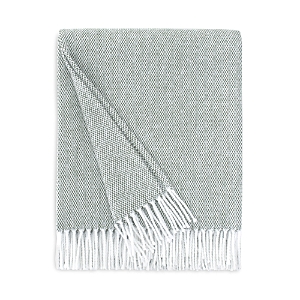 Sferra Terzo Throw
Cozy up with this soft, plush cotton throw by SFERRA, featuring a luxurious knit in pastel hues finished with a classic fringe.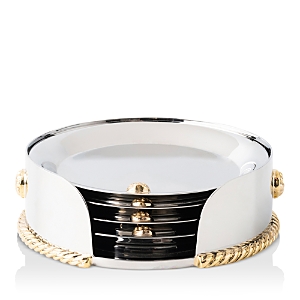 Juliska Periton Coaster, Set of 4
Set includes: 4 coasters and nesting base. Handmade with a polished finish. Sculpturally accented with the brand's iconic berries and threads. Stainless steel/brass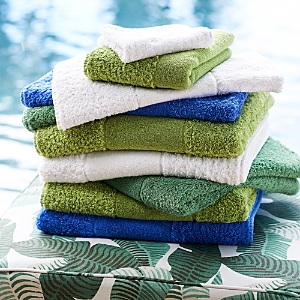 Abyss Super Line Towels
A signature bias trim and luxurious hand typifies the Abyss Super Line collection, dyed in piece so the bias, towel and even the care labels are perfectly matched

Zwilling J.a. Henckels Twin Four Star 8-Piece Knife Block Set
Beautifully crafted, hand sharpened and polished, this knife set from Zwilling J.a. Henckels offers a revolutionized standard for cutlery with laser-controlled edges and ergonomic design.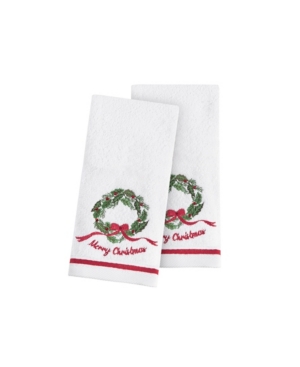 Wreath Embroidered Towels
Martha Stewart Wreath Embroidered Towels. 100% Cotton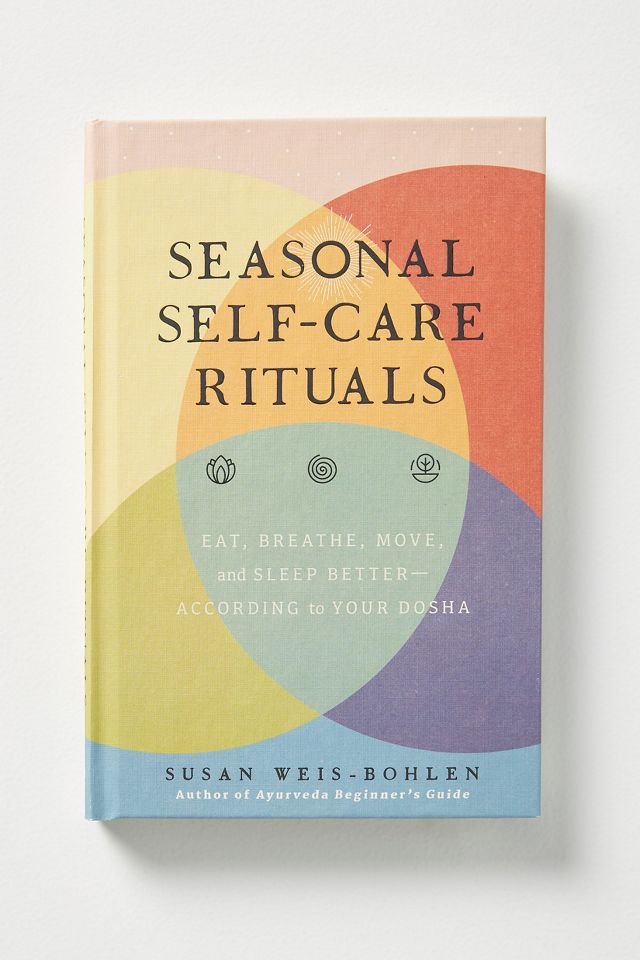 Seasonal Self-Care Rituals
Optimize your seasonal routines with powerful, personalized self-care rituals ranging from meditation and breath work, to using food as medicine for your mind and body.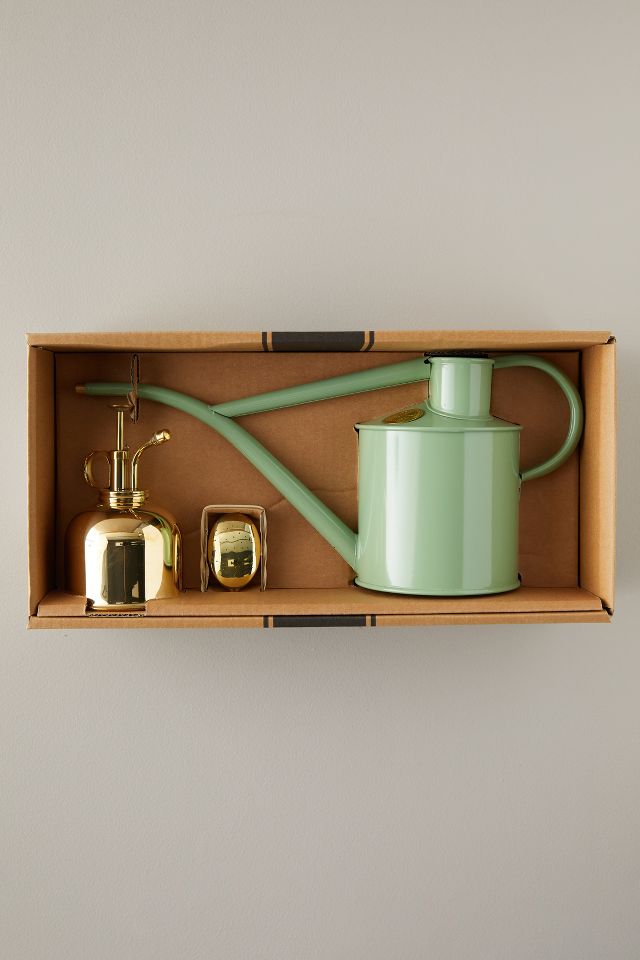 Haws Watering Can + Plant Mister Gift Set
A beautiful gift for the gardener, this watering can is a classic style from Haws. Tucked into a matching gift box, each can is made from steel and topped with the traditional Haws brass rose for gentle watering. The mister provides a gentle shower for humidity-loving terrariums, orchids, or ferns.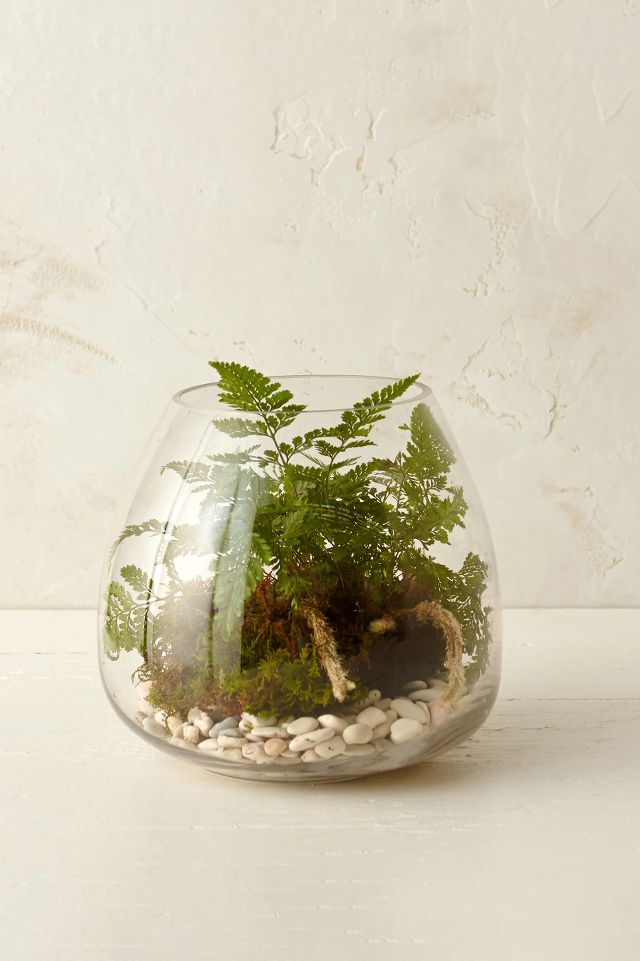 Polished Drop Terrarium
Sleek and simple, this flat-bottomed droplet terrarium makes a polished display for an abundant planting of ferns.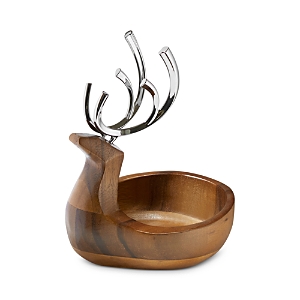 Nambe Reindeer Candy Dish
Acacia wood; metal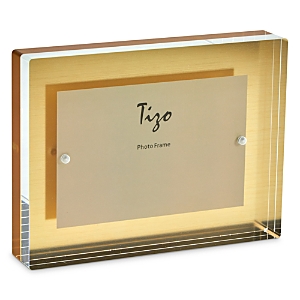 Tizo Lucite 5 x 7 Picture Frame
Modern edge-to-edge design. Stands vertically or horizontally on tabletop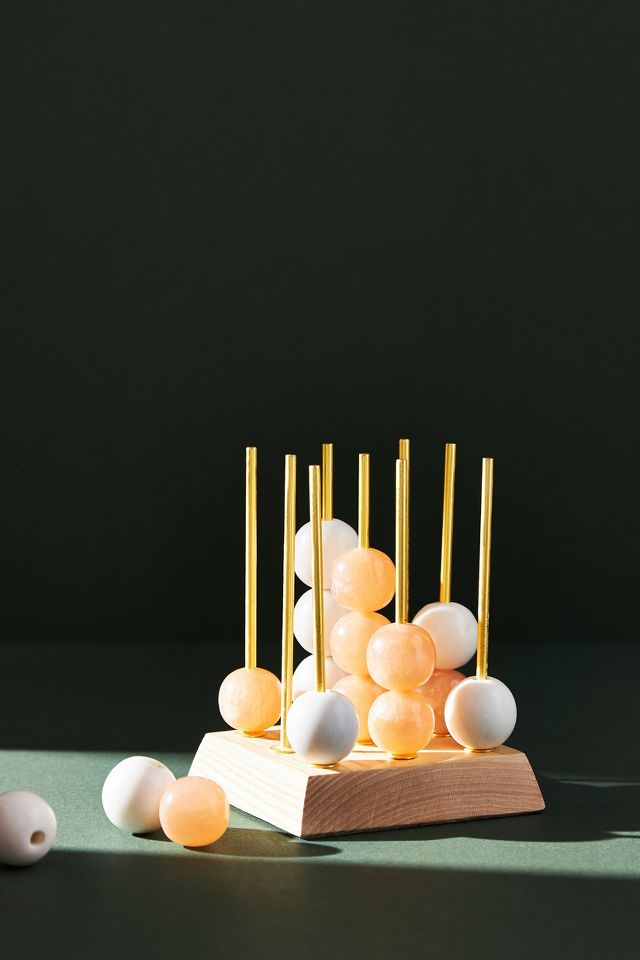 Marble Four-In-A-Row Game
Delivering a luxe twist on a classic game, this mixed-material four-in-a-row set is sure to become a staple for family game nights.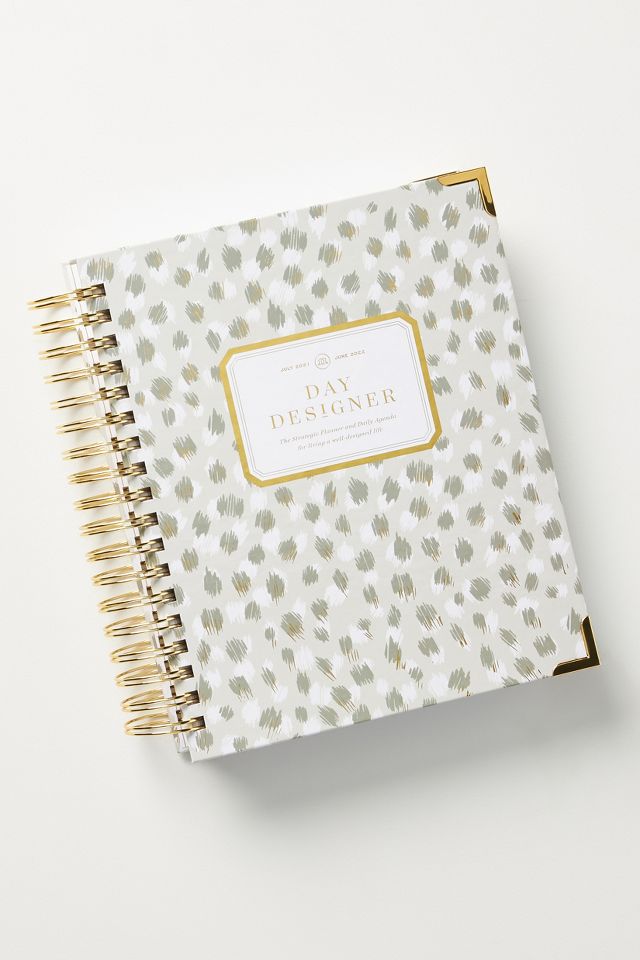 Chic Spots 2021-2022 Academic Spiral Planner
This day planner offers a simple yet productive system that helps you manage your schedule, tackle your to-do list, and structure the academic year ahead.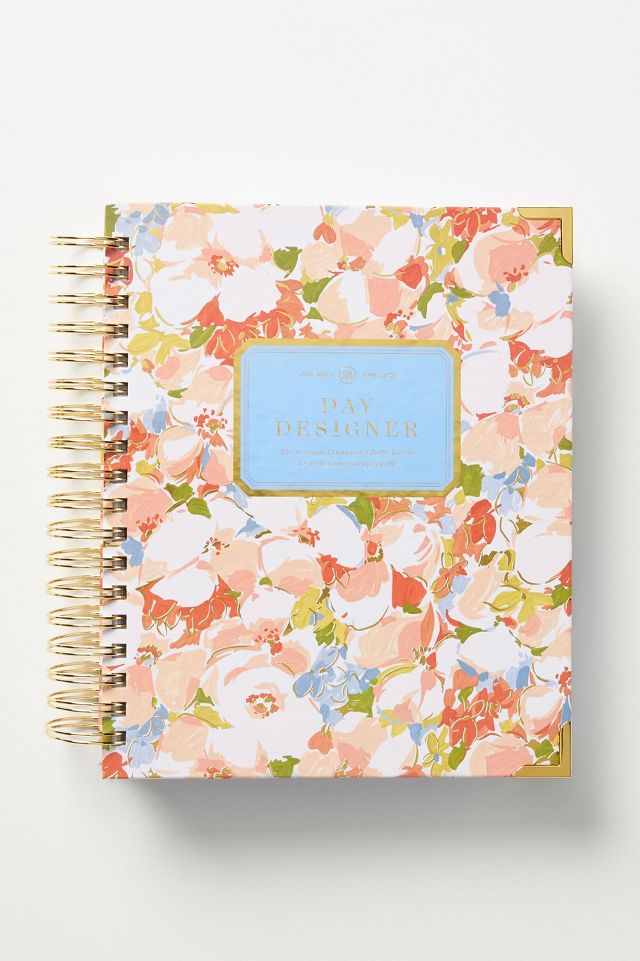 Fallen Petals 2021-2022 Academic Spiral Planner
This day planner offers a simple yet productive system that helps you manage your schedule, tackle your to-do list, and structure your academic year ahead.

Orrefors Carat Small Vase
Inspired from jewels and gemstones designed by Lena Bergstrom. Sharp and unique asymmetrical design reflects modern times with a scent of Nordic Romance. Faceted vase crafted of glass. 3.6"W x 7.1"T.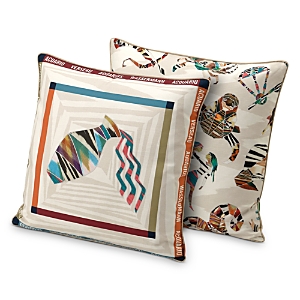 Missoni Constellation Cushion, 20 x 20
Missoni Zodiaco Cushion, 20 x 20
Multicolored cushion features a single zodiac sign at the front and all 12 zodiac signs at the back. Multicolored cushion features all 12 zodiac signs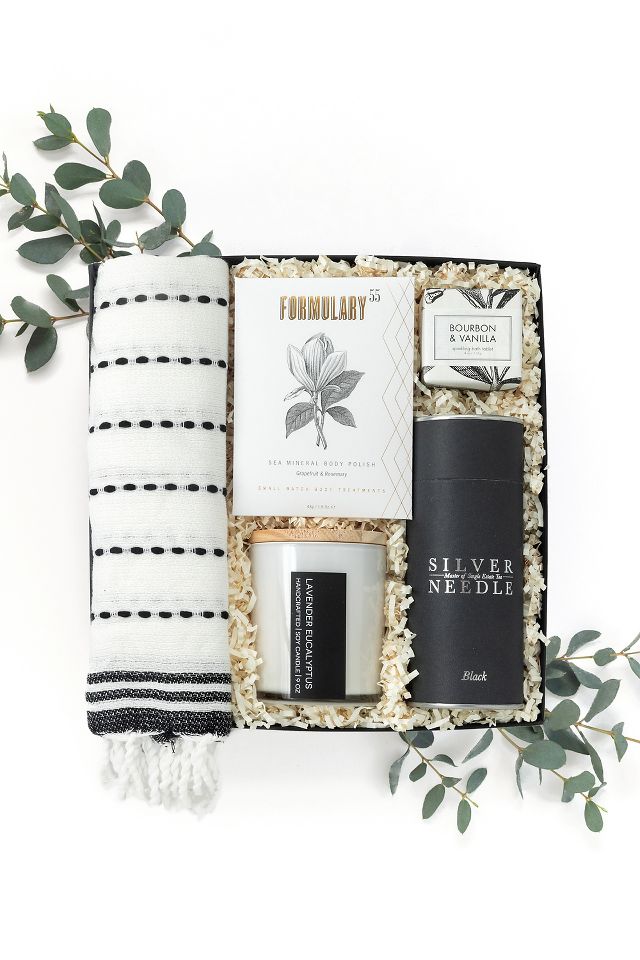 Loved and Found Unwind Gift Box
Neutral colors paint a perfect retreat for someone needing a little R&R in the Unwind Box from Loved and Found. Bursting with relaxation essentials, this gift box is sure to recharge the recipient. Packed by hand in a pine box and tied with black ribbon.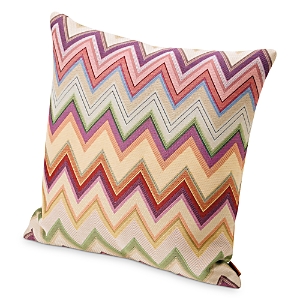 Missoni Agadir Cushion, 20 x 20
Iconic multicolored chevron pattern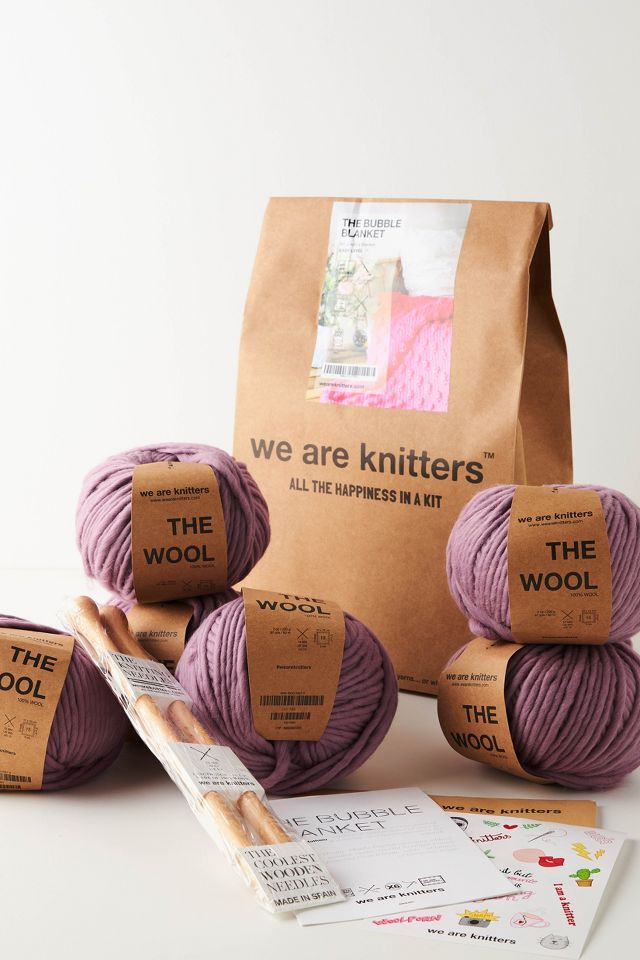 Bubble Blanket Beginner Knitting Kit
A thoughtful gift for the aspiring knitter or your craftiest friend, this beginner-level DIY kit is complete with all the supplies needed to knit the coziest, chunky wool blanket that will be cherished for many winters to come.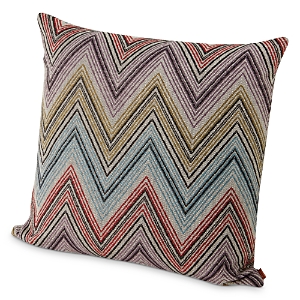 Missoni Andamane Cushion, 20 x 20
Iconic multicolored chevron pattern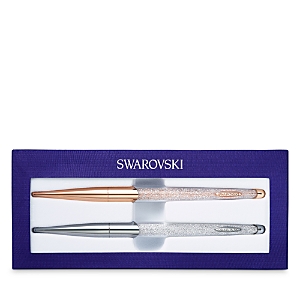 Swarovski Crystalline Nova Ballpoint Pen Set
Set includes two shimmering metallic ballpoint pens: one in rose-gold tones and one in silver tones. Swarovski logo accent. Filled with hundreds of sparkling crystals. Packaged in a beautiful blue box, perfect for gifting. Replaceable high-quality ink cartridge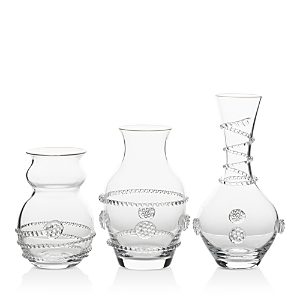 Juliska Bud Vase Trio
Mouth-blown design features the brand's signature berries and threads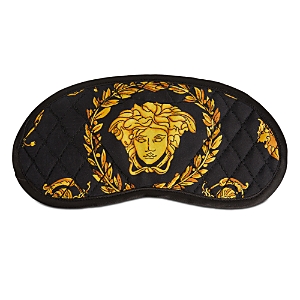 Versace Crete De Fleur Silk Sleep Mask
One size fits most. Iconic Baroque-print with Medusa head. Features a chic case with string closure. Quilted design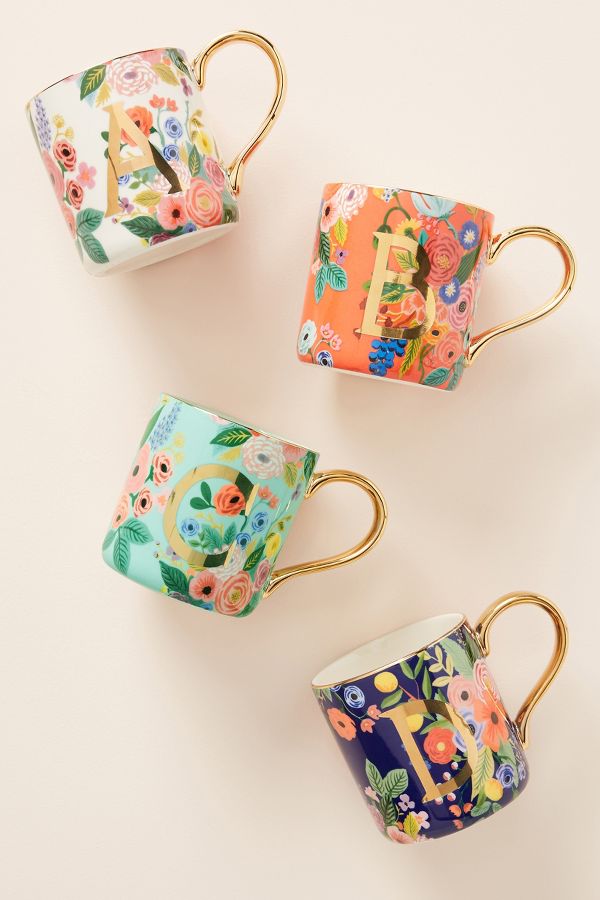 Rifle Paper Co. for Anthropologie Garden Party Monogram Mug
Designed by Rifle Paper Co. for Anthropologie, this charming mug features vibrant floral blooms with a gilded monogram letter, making it the perfect personalized gift for any occasion.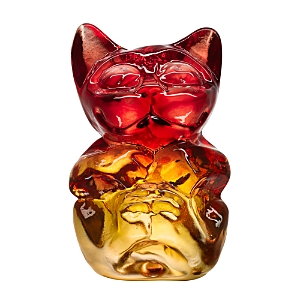 Kosta Boda My Wide Life Babies Cat Sculpture
Ludvig Löfgren, the master of young and modern glass, is the talent behind the cutest addition to Kosta Boda's collection since 1742: the colorful, fantastical My Wide Life collection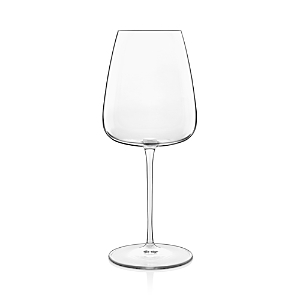 Luigi Bormioli Talismano Glassware
Talismano glassware by Luigi Bormioli offers modern contours in a highly break-resistant collection for everyday use or for entertaining.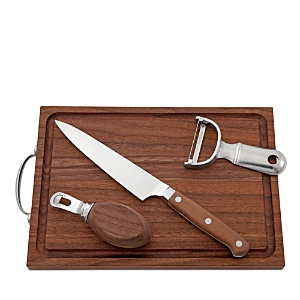 Crafthouse 4-Piece Bar Tool Set
13" x 7" x 6.5". Set includes peeler, channel knife, bar knife and bar board. Stainless steel/walnut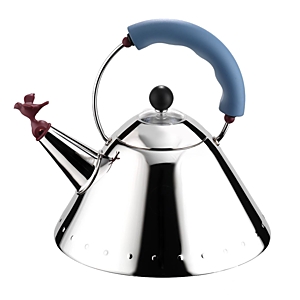 Michael Graves for Alessi Kettle - Small Bird Shape
Designed by Michael Graves. Post modern kettle with handle and small bird-shaped whistle. 9"H x 8.5" D (Holds 9 cups). 18/10 stainless steel. Made in Italy