Dicamillo Baking Co Medallion Roma Biscotti Tin
Nine varieties of classic and award winning biscotti, macaroons, shortbreads, cookies, and chocolate cookie confections. 16-oz. assortment.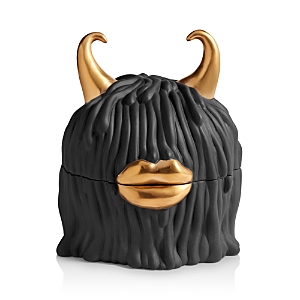 L'Objet Haas Lynda Box & 4 Mini Plates - Limited Edition of 500
Defined by its delightful surrealism, the box's imaginative sculpted shape pushes design to its limits to create an unforgettable serving ceremony

Georg Jensen Sky Hip Flask
Hip flask made of stainless steel.

Decanters, Set of 3
Set of three assorted decanters. Made of non-lead crystal. Wine decanter: 5"Dia. x 12.5"T. Whiskey decanter: 3.35"Sq. x 10.5"T. Red whiskey decanter: 4.76"Dia. x 7.17"T.

Hermle Clearbrook Mantel Clock
This elegant, classic barrister clock has hand-carved inlaid marquetry in a polished mahogany case and 8-day mechanical Westminster chime.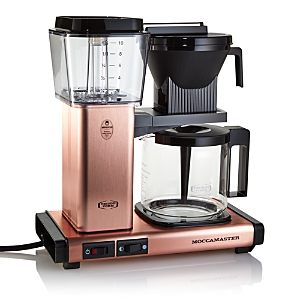 Technivorm Moccamaster Kbg Coffee Maker
Handmade coffee maker brews a full 40 oz. pot of coffee in 6 minutes. Automatic drip-stop brew-basket stops the coffee flow when carafe is pulled away. Unique hot plate rolls heat into coffee without burning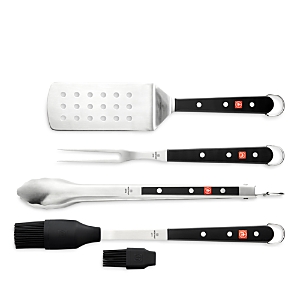 Wusthof 4-Piece Bbq Tool Set
Designed by Wusthof's executive chef and product development specialists. Insulated handles are designed to stay cool

Artistic Swirl Sculpture I
Handcrafted sculpture made of aluminum. A playful composition of intertwined flat strands of aluminum in Jester Red. 24"W x 14"D x 20"T.

Horizontal Clear White Glass Sculpture
A magnificent glass curl in clear and white glass is suspended on a nickel cradle above a white alabaster base. Stainless steal frame. Handcrafted.

dunhill Men's Cadogan Engine Turn Leather-Wrapped Hip Flask
dunhill hip flask in iconic Engine Turn pattern. Leather-wrapped stainless steel. 5.82"H x 4.72"W x 1.8"D. "Cadogan" is made in Spain.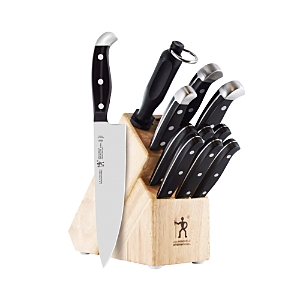 J.a. Henckels International Statement 12-Piece Knife Set
This sturdy assortment of J.A. Henckels International knives is constructed of rust- and stain-resistant German stainless steel for lasting strength and durability. Each piece is finished with a break-proof, triple-riveted polypropylene handle and a silver endcap.

Crystal Game Board in the Blues
The old time favorite game of Tic Tac Toe has a fresh and modern feel in clear crystal with blue shadow blue crystal game pieces

Port 68Windsor Park Green Jar
Handcrafted porcelain jar vase.

Port 68 Cecil Black Pug Statues, Set of 2
Handcrafted porcelain pug statues.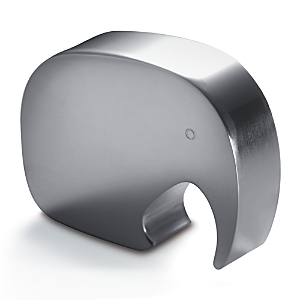 Georg Jensen Elephant Bottle Opener
Georg Jensen's animal-inspired accessory lends a whimsical yet modern note to entertaining.

M Clip Green Abalone Money Clip
M-Clip: The World's Finest Money Clip®—for men who expect nothing less than the best. Designed to hold an adequate amount of content, including credit cards and cash, and crafted in quality materials to stand the test of time.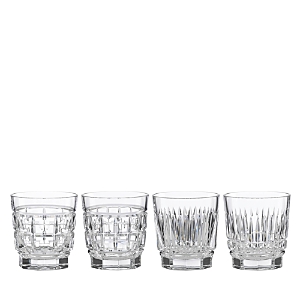 Thomas O'Brien for Reed & Barton New Vintage Barware Collection
Highlighted by sleek architectural lines, this exclusive collection by Thomas O'Brien brings a distinctive touch of style to cocktail hour

Match Straight Candle Snuffer
Handcrafted candle snuffer. Pewter. Handmade in Italy.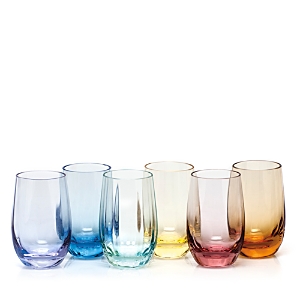 Moser Optic Shot Glass, Set of 6
Lead free crystal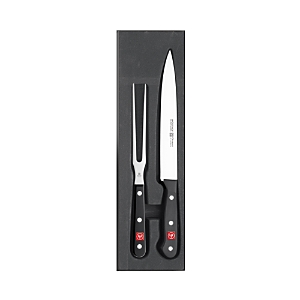 Wusthof Gourmet 2-Piece Carving Set
Masterfully crafted in the steel manufacturing capital of the world, Wusthof's Gourmet collection offers supreme precision and sharpness.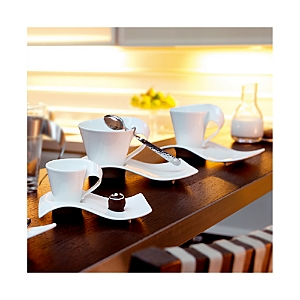 Villeroy & Boch New Wave Café Accents
Wake up in style with this designer coffee series from Villeroy & Boch. These stylish mugs look like works of modern art, but are actually functional pieces that make getting up in the morning just a little more worth while. Complete with matching party plate-sized to hold a small treat. This cool collection is perfect for morning, noon or night. Microwave and dishwasher safe.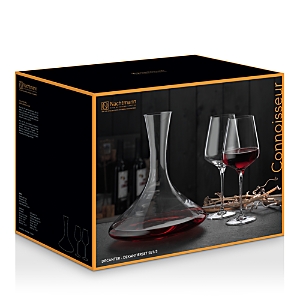 Riedel Nachtmann ViNova Decanter and Glasses Set
Set includes: decanter and 2 wine glasses. Crystalline. Dishwasher safe. Made in Germany

Waterford Crystal Baby Bear on Block in Gift Box
The Baby Bear with Block figurine is a unique and memorable gift for any parent.

Horn Of Plenty
Decorative sculpture made from hand blown Italian art glass. Features 24-kt gold leaf detailing at the base. 13.25"L x 3.75"W x 9"T. Italy

Granilla Pedestal Bowl - Large
Granilla Bowls are made from top of the line Italian glass. Handmade and free-blown, these pieces are created following the tradition of the Murano glassmakers using a technique passed down from father to son. Inspired by objects created by ancient glassmakers and modified according to the contemporary style.

Newby Teas Matthew Williamson Collection Gift Set
Opening like a treasure chest of sparkling jewels, our Newby by Matthew Williamson Gift Set is the perfect companion for your tea travels. Showcasing all three of our luxurious blends and decorated with iconic British designer Matthew Williamson's exclusive drawings, this keepsake gift set will bring with it the grandeur of the colorful palaces of Jaipur, as well as the exquisite tastes of this exotic collaboration. Newby by Matthew Williamson caddies are also available separately.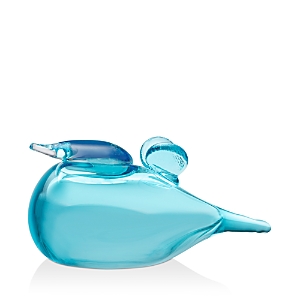 Iittala Birds by Toikka Baby Blue Statuette
Mouth blown design by Professor Oiva Toikka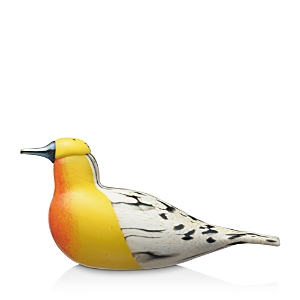 Iittala Birds by Toikka Blackburnian Warbler Statuette
Mouth blown design by Professor Oiva Toikka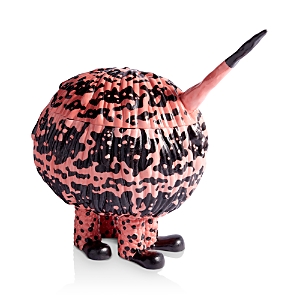 L'Objet Haas Gila Monster Vessel - Limited Edition
Inspired by the otherworldly landscape of Joshua Tree, LA-based artists Simon & Nikolai Haas collaborated with L'Objet to create a family of characterful creatures with the highest quality of finish and function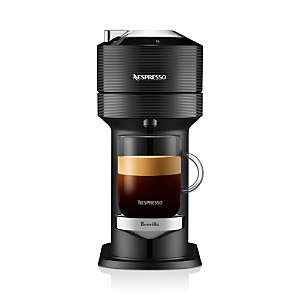 Nespresso Vertuo Next Premium
Built with Nespresso's next-generation technology, the Vertuo Next Premium brews a range of sizes of coffee with the simple touch of a button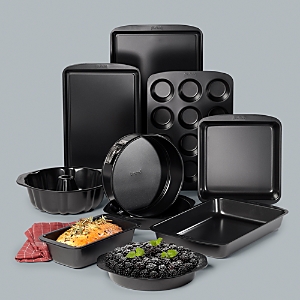 Scanpan Brund 10-Piece Bakeware Set
An expansive and durable set for every baking need. Durable steel coated with a PFOA-free nonstick finish for excellent release. Oven-safe up to 450 degrees

William Yeoward Fern Footed 7" Vase
Handcrafted vase made of lead crystal. Overall: 4.25"Dia. x 7"T. Hand wash. Made in Poland.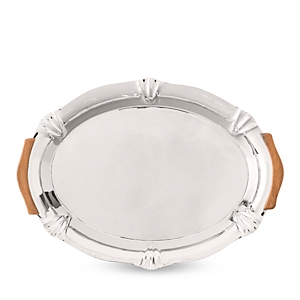 Juliska Kensington Handled Platter
A sleek natural wood handle creates an eye-catching contrast against lustrous nickel-plated stainless steel in this distinctive serving piece from Juliska.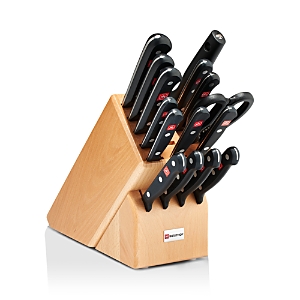 Wusthof Gourmet 16-Piece Block Set
Laser-cut and precise gourmet knives offer superb value and quality. Knives are full tang (for blades 4 ½" and above) and laser-cut stamped from a single piece of exclusive, high-carbon, and stain-free steel alloy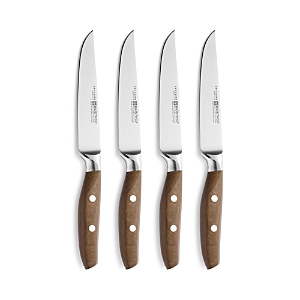 Wusthof Epicure Steak Knives, Set of 4
Designed by Bjorn Berger, Epicure knives are defined by their dynamic and modern lines. Ergonomic handles offer a steady slice, while straight, clean-edged blades glide evenly through beef without shredding.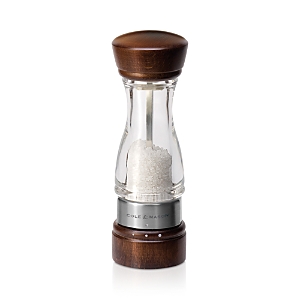 Cole & Mason Keswick Salt Mill
A contemporary look in rich wood brings precision grinding to your kitchen and your cuisine with quality to last a lifetime from Cole & Mason.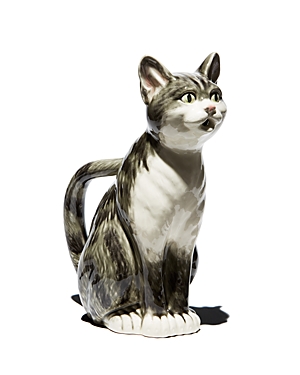 Bordallo Pinhero Cat Pitcher
A charming feline figure for serving or displaying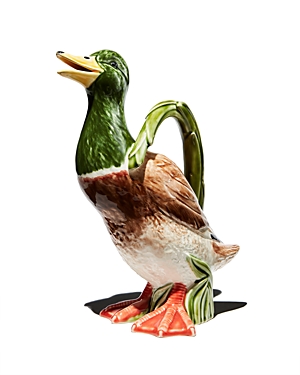 Bordallo Pinhero Duck Pitcher
A fun and colorful design for serving or displaying

Hermle Salerno Floor Clock
The stunning handcrafted walnut case feature a shell crown overlay, cascading bonnet top, hand carved column caps, and deeply fluted columns surrounding a moonphase Arabic dial. Mechanical 8-day triple chime movement. Plays Westminster, St. Michael, and Whittington chimes with automatic night shutoff.

Sferra Embroidered Flowers Cocktail Napkins, Set of 4
Cocktail napkins with assorted flower embroidery. Made of linen. Four-piece set. 6" square each.

Waterford Araglin Encore Collection
Legendary Waterford is the only crystal maker in the world that promises never to discontinue a pattern. Araglin is one of Waterford's most popular and traditional patterns, in brilliantly cut clear crystal.

Port 68Venezia Indigo Jar
We love the whimsical nod to the Madcap brood of pugs. As many of you may know, the Madcap gents have four pound rescue dogs. Read their book "Prints Charming" for many more stories on their designs and love of pugs!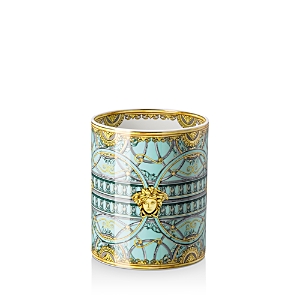 Versace La Scala del Palazzo Vase, 7
Inspired by the majestic staircase of the Palazzo Versace in Milan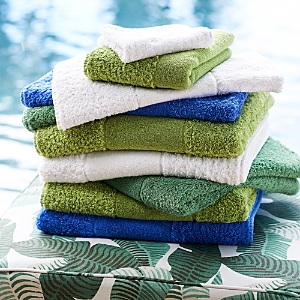 Abyss Super Line Towels
A signature bias trim and luxurious hand typifies the Abyss Super Line collection, dyed in piece so the bias, towel and even the care labels are perfectly matched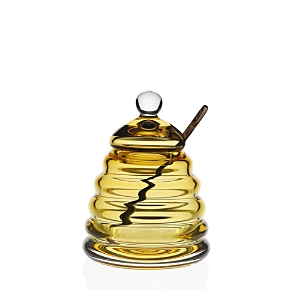 William Yeoward Honeycomb Honey Jar and Spoon
Lead free glass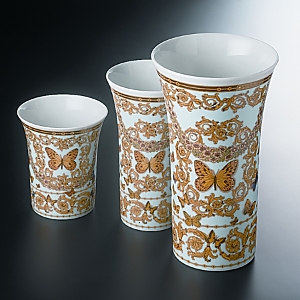 Rosenthal Meets Versace Butterfly Garden 13 Vase
Gianni Versace's artistic influence in the world of fashion was virtually unparalleled. His legacy is carried on and translated for the table in its marriage with Rosenthal. Versace by Rosenthal is an extraordinary collection resulting in high quality tableware and giftware in contemporary designs. An enchanting garden in soft pastel shades and an opulent diversity of blossoms, berries, insects and ornaments all combine to playfully symbolize a perfect summer symphony.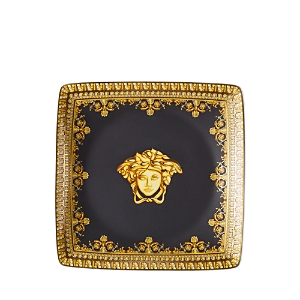 Versace By Rosenthal I Love Baroque Nero Canapé Dish
Porcelain. Dishwasher safe. Made in Germany

Zwilling J.a. Henckels Twin Four Star 8-Piece Knife Block Set
Beautifully crafted, hand sharpened and polished, this knife set from Zwilling J.a. Henckels offers a revolutionized standard for cutlery with laser-controlled edges and ergonomic design.

JR William Rainbow Coaster Set
Sleek beauty with simple elegance.

Dicamillo Baking Co Dolce Oval Basket III
Sweet greetings await you or the lucky recipients in this perfect collection of five of our most celebrated products. Nestled on a bed of shaved wood are two boxed classics from our biscotti collection; Traditional Biscotti di Prato and Chocolate Biscotti di Prato. These two classics are joined by a boxed Personal Panettone and a jar of our strawberry jam and a jar of our Western New York State Honey. This basket makes a perfect "thank you" gift or dignified sympathy gift.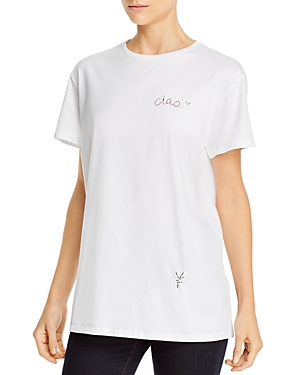 Valerie Frangie Ciao Embroidered Tee
Crewneck. Short sleeves. "Ciao" and logo embroidery at front. Side slits. Hand-embroidered in Venezuela by Venezuelan seamstresses who have improved their life conditions thanks to this work and proper remuneration in a difficult time for the country.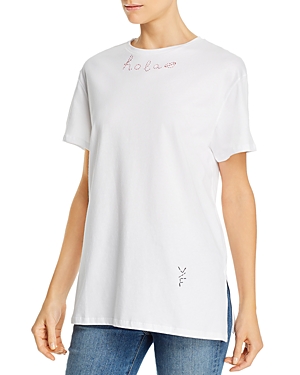 Valerie Frangie Hola Embroidered Tee
Crewneck. Short sleeves. "Hola" and logo embroidery at front. Side slits. Hand-embroidered in Venezuela by Venezuelan seamstresses who have improved their life conditions thanks to this work and proper remuneration in a difficult time for the country.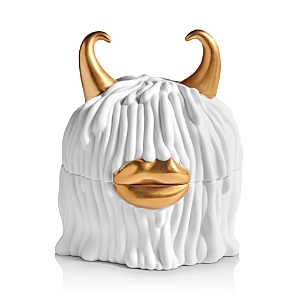 L'Objet Haas Lynda Box & 4 Mini Plates - Limited Edition of 500
Defined by its delightful surrealism, the box's imaginative sculpted shape pushes design to its limits to create an unforgettable serving ceremony

Hunter Boot Original Moustache Bubble Umbrella
Hunter Boot original moustache bubble umbrella. Transparent polyurethane canopy with opaque edge. Fiberglass ribs. Steel shaft. Curved handle.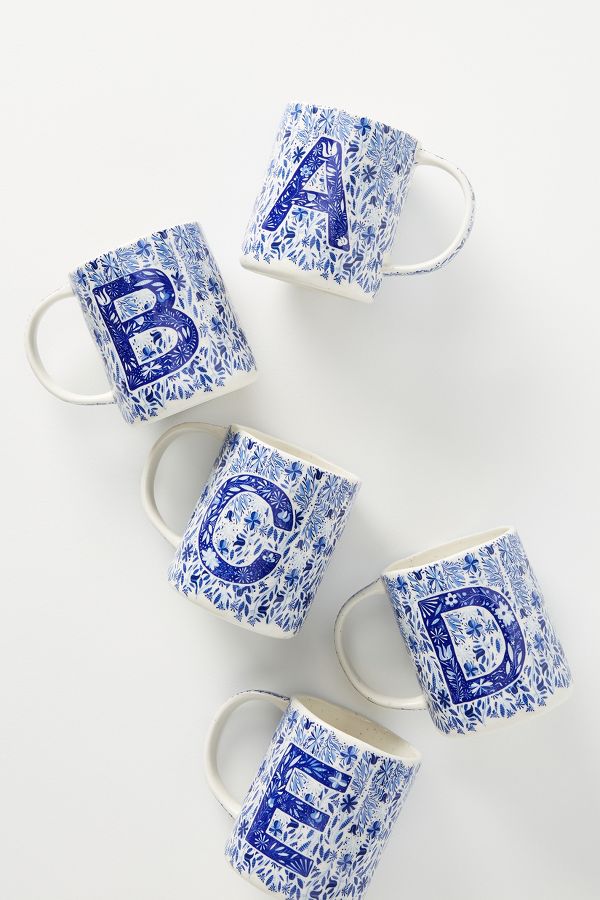 Folksong Monogram Mug
This monogram mug is overflowing with folksy charm, making it the perfect personalized gift for your favorite tea-drinker.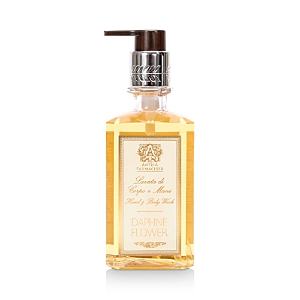 Antica Farmacista Daphne Flower Hand Wash
Daphne, orange blossom, honeysuckle, meyer lemon, amber and white musk scent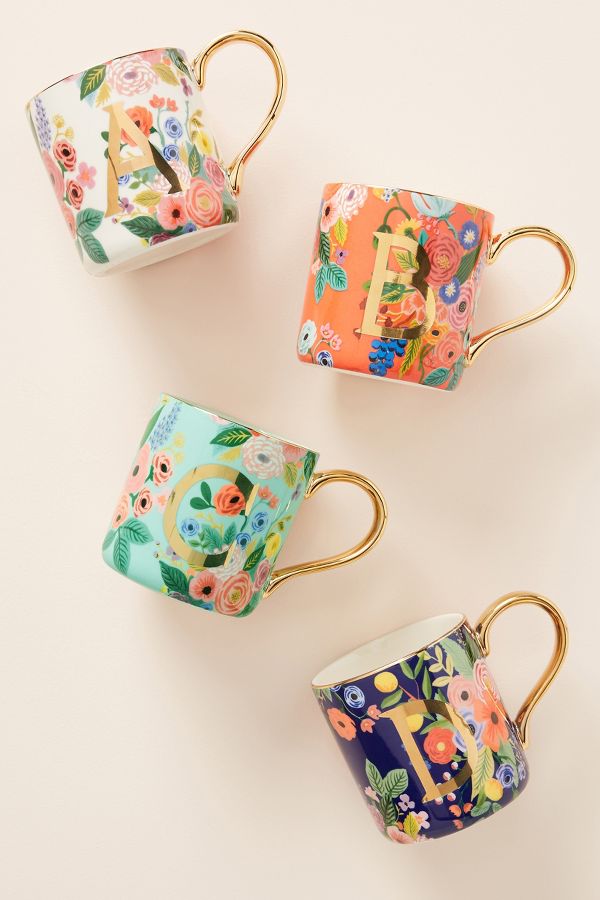 Rifle Paper Co. for Anthropologie Garden Party Monogram Mug
Designed by Rifle Paper Co. for Anthropologie, this charming mug features vibrant floral blooms with a gilded monogram letter, making it the perfect personalized gift for any occasion.

EsproP5 Press For Coffee
The showpiece of your table. This press does more than deliver a clean, smooth, grit-free cup—it looks good doing it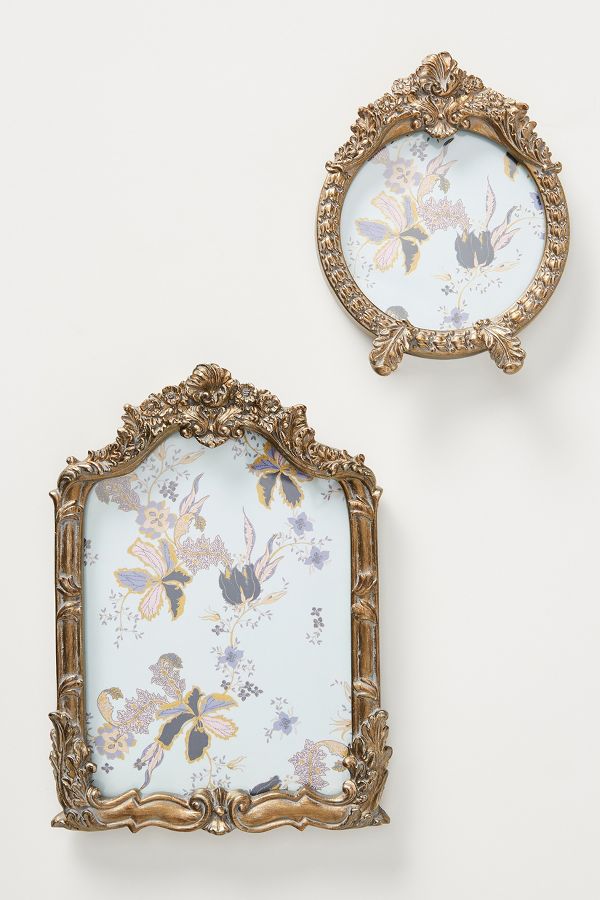 Victoria Frame
Polyresin, glass

Hermle Lakin Mantel Clock
This modern triangular table clock features red aluminum pillars with a glass Arabic dial and a mechanical 8-day time only movement.

Anke Drechsel Old Rose Lux Sequins Pig Decor
Handcrafted sequin embroidered deco animal. Outside: silk velvet.

Dragonfly Round Tray
Round brass tray made of connected brass dragonfly motifs. Features removable acrylic bottom.

Wolf Designs Zoe Jewelry Portfolio
Fresh faced and fun, Zoe is sophisticated but playful. Store your best pieces while on-the-go in the Zoe Portfolio. Includes indigo velvet exterior, LusterLoc™ and removable round mirror.

Vietri Melagrana Small Ginger Jar
Decorate your home in Melagrana Blu. The Melagrana Blue Small Ginger Jar adds sophistication to your entryway while doubling as the perfect focal point for your dining room table. The classic blue and white design features pomegranates hand-painted in Italy using a unique sponging technique by maestro artisan, Gianluca Fabbro.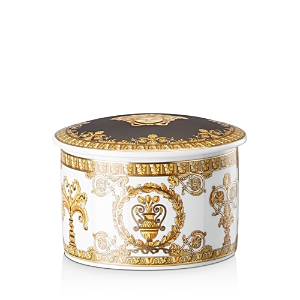 Versace By Rosenthal I Love Baroque Covered Box
Porcelain. Dishwasher safe. Made in Germany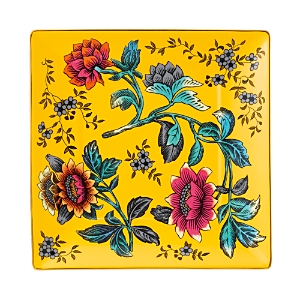 Wedgwood Wonderlust Small Tray
Bone china

Port 68 Rokeby Road Blue Jar
A splash of the exotic courtesy of punchy pomegranates and luxe lotus blossoms that were inspired by a fabled English country house. The jar depicts the whimsy with a nod to that country house.

AERIN Woven Heart Box
Heart-shaped box. 3.5"W x 6"L. 18-kt. gold-plated ceramic. Made in Italy.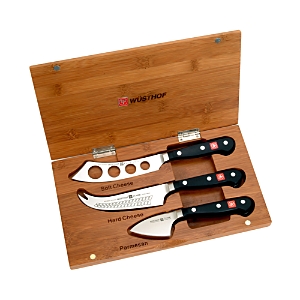 Wusthof Classic 3-Piece Cheese Set
Set includes 2.75" Parmesan Cheese Knife, 4.75" Hard Cheese Knife, 5" Soft Cheese Knife and Bamboo Box.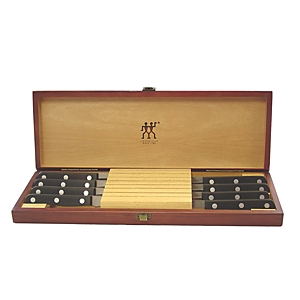 Zwilling J.a. Henckels Presentation Gourmet 8 Piece Steak Knife Set
Presentation Gourmet 8-pc. steak knife set is stainless steel with riveted handles.

Kosta Boda Small Golden Basket Bowl
Basket bowl designed by Anna Ehrner. Handcrafted of glass.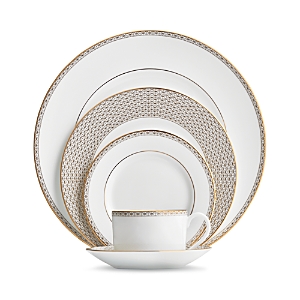 Waterford Lismore Diamond 5-Piece Setting
Set your table in nothing less than regal style with Waterford's Lismore Diamond dinnerware. Each piece is minimalist perfection trimmed in gilded detail, creating a look that elevates whatever is being served and making the entire set worthy of family-heirloom status