Ciao Valet Tray
This valet tray is the perfect place to neatly collect your daily on-person items such as your wallet, keys, and cell phone.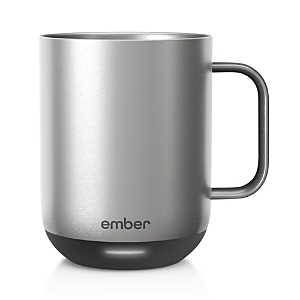 Ember Gen 2 Heating Mug, 10 oz.
Set your precise drinking temperature and keep it there, so your hot beverage remains perfect from the first sip to the last drop with this heating mug. A smart temperature control mug maintains your chosen temperature for up to 1.5 hours, or all day on the included charging coaster. Ember Mug2 pairs with the Ember app, allowing you to set your drinking temperature, receive notifications when that temperature is reached, save presets for your favorite drinks, customize the LED color, and more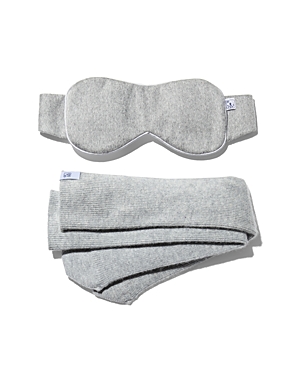 Johnstons of Elgin Cashmere Eye Mask & Socks Set
Includes eye mask and socks. Eye mask: silk lining and piping. Socks: one size fits most (unisex); knitted from mid-weight cashmere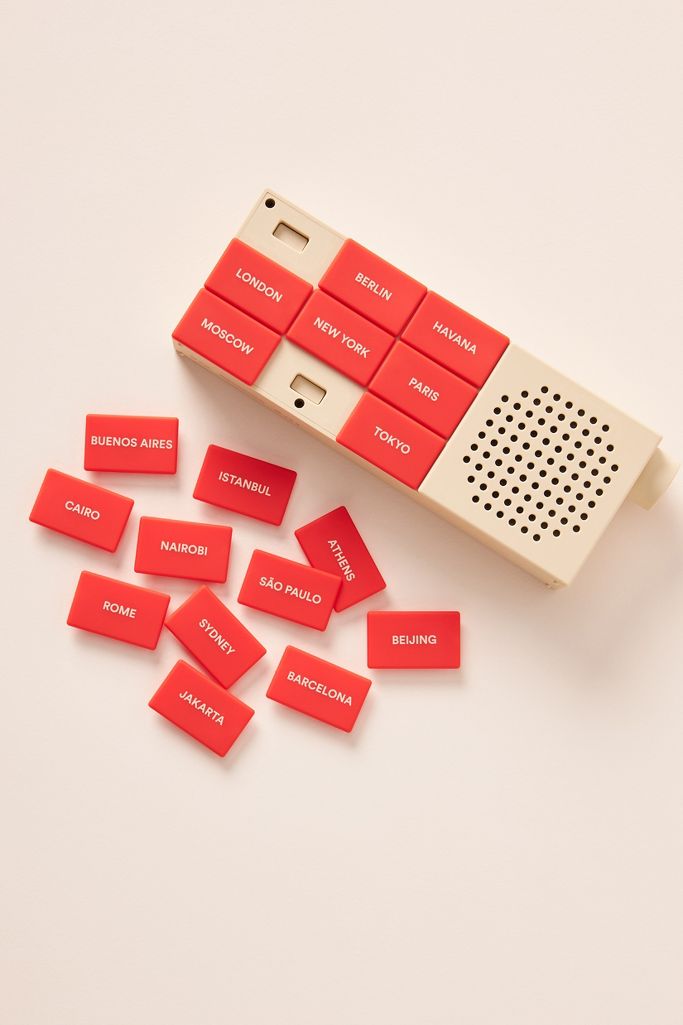 The City Radio
Give the gift of adventure this season with this unique radio that let's you travel around the world with just a press of the button. With 18 interchangeable keys featuring cities from Nairobi to Rio, this device let's you connect to the world's live city radio stations in real time - no passport required.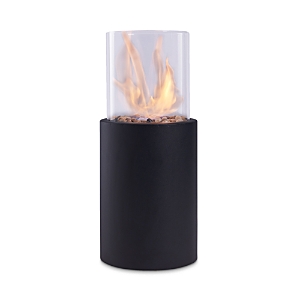 Dayna B Portable Tabletop Large Fire Pit
Recreate the soothing ambiance of a fireplace without the smoke, soot, ash, and the smell of melting wax with the Large Dayna B Indoor, Outdoor Portable Tabletop Fire Pit. The elegant contemporary design of metal and glass instantly elevates the sophistication of any indoor or outdoor space while also doubling as a fantastic heat source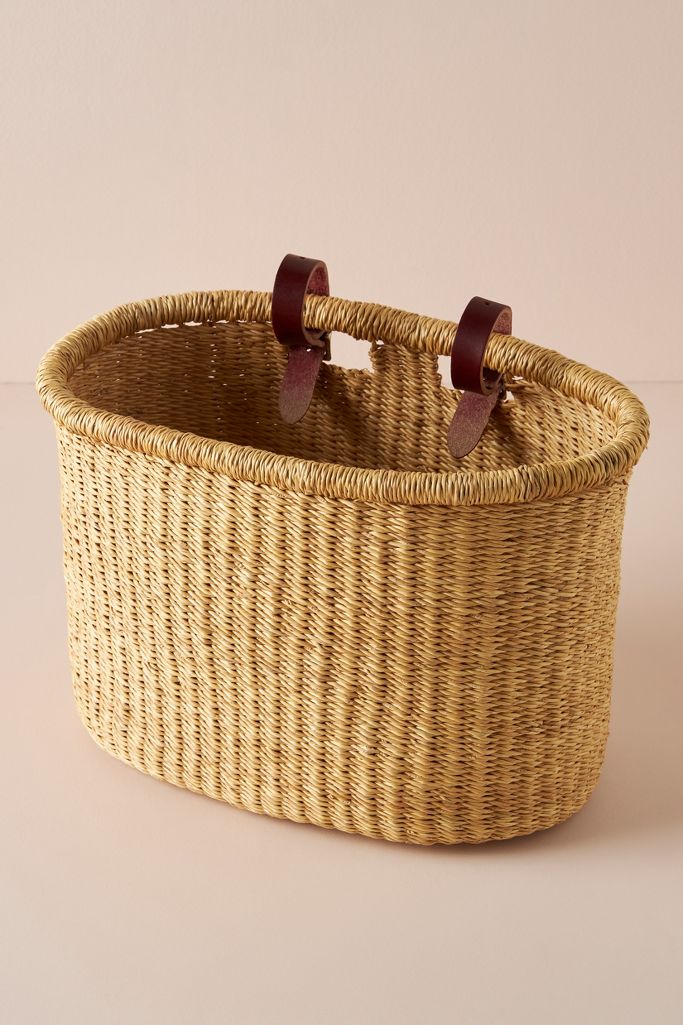 Asungtaba Bicycle Basket
This natural grass bike basket is hand woven by a group of Ghanian weavers commissioned by House of Talents - an organization that supports fair-trade artisans in developing countries. Whether used for small grocery trips on your bike, or simply as a fashion statement, this exquisitely crafted basket is sure to be a conversation piece.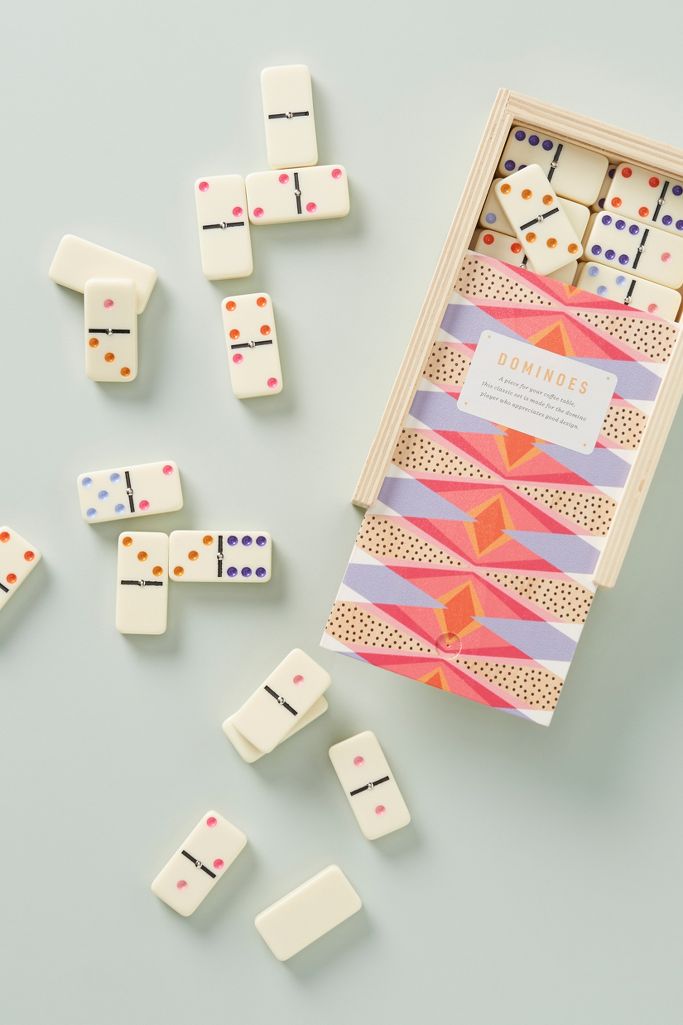 Sunbeam Dominoes Set
Offering a fresh take on a classic game that dates back to the ancient Egyptians, this domino set comes housed in a display-worthy wooden box. Better yet? It makes a stunning gift for little ones and adults alike this holiday season.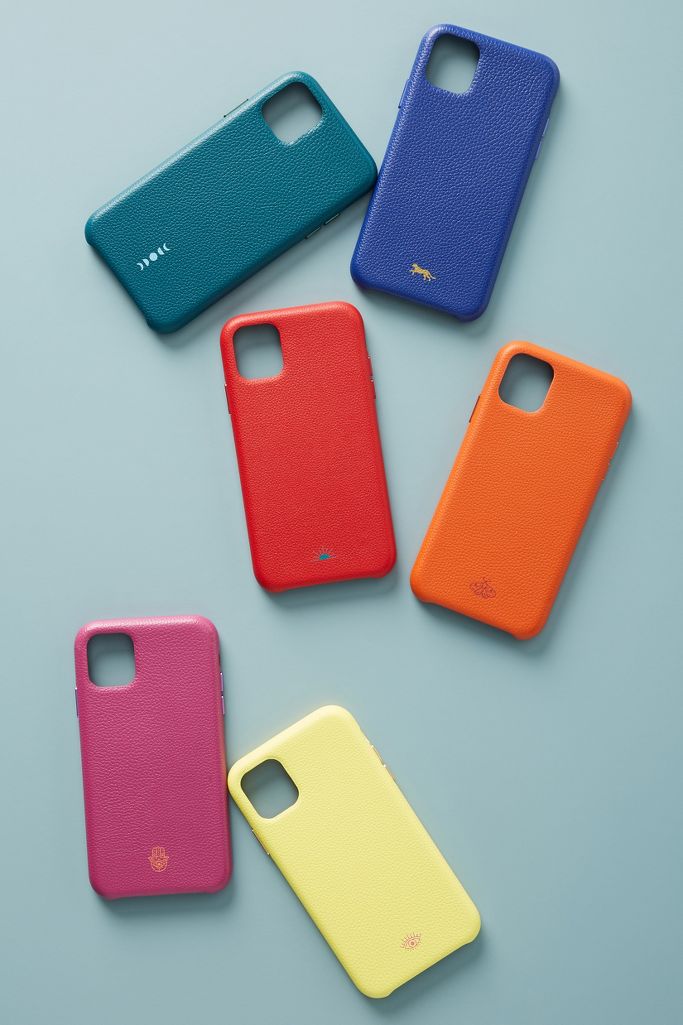 Keegan iPhone Case
The perfect stocking stuffer, this sleek case keeps your phone protected - and features a charmingly petite printed icon.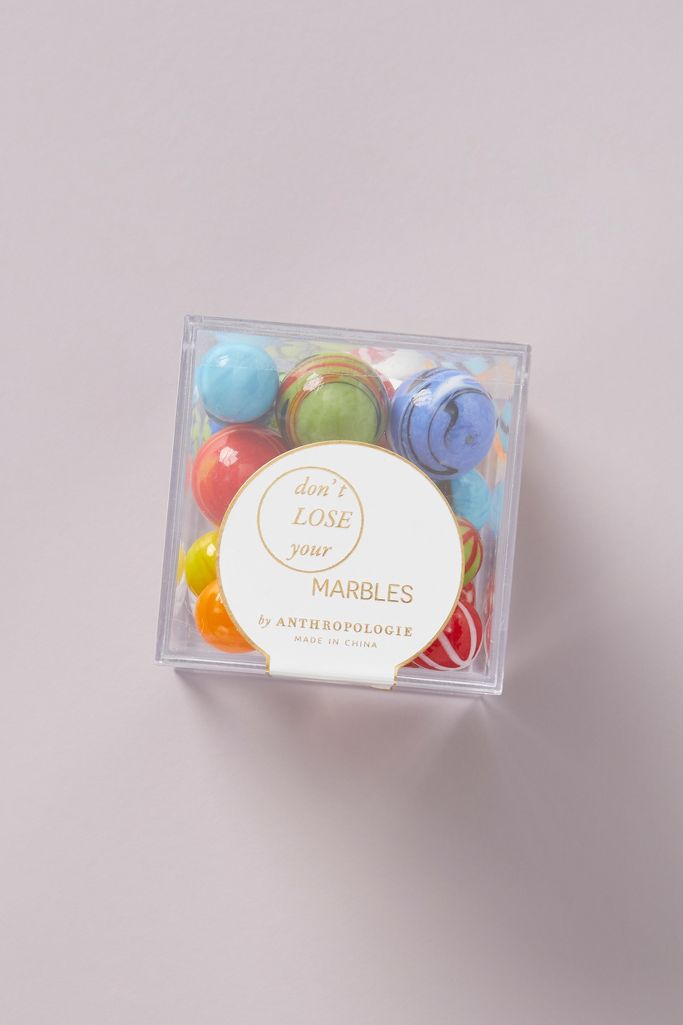 Don't Lose Your Marbles Set
This oh-so-giftable marbles game will surprise and delight your Secret Santa - or anyone on your holiday list.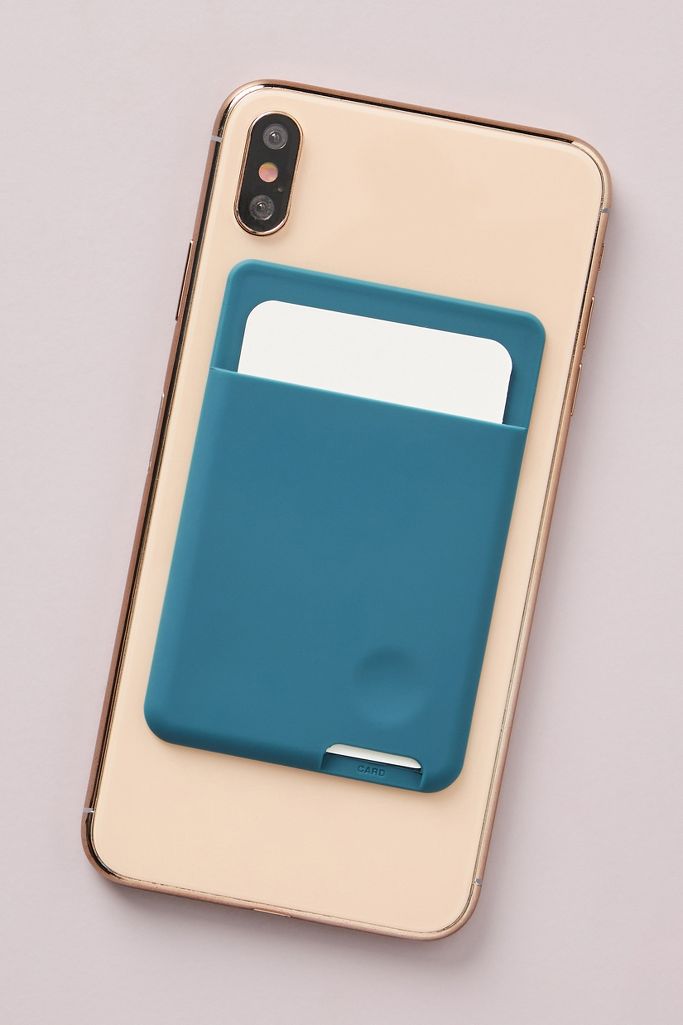 Elago Phone Wallet
Crafted from durable silicone, this sleek case easily sticks onto the back of your phone so you can keep your cards close at all times.

A Table for Friends
Celebrating the joy of eating with friends and family, this cookbook features over 100 simple and inviting recipes by author Skye McAlpine.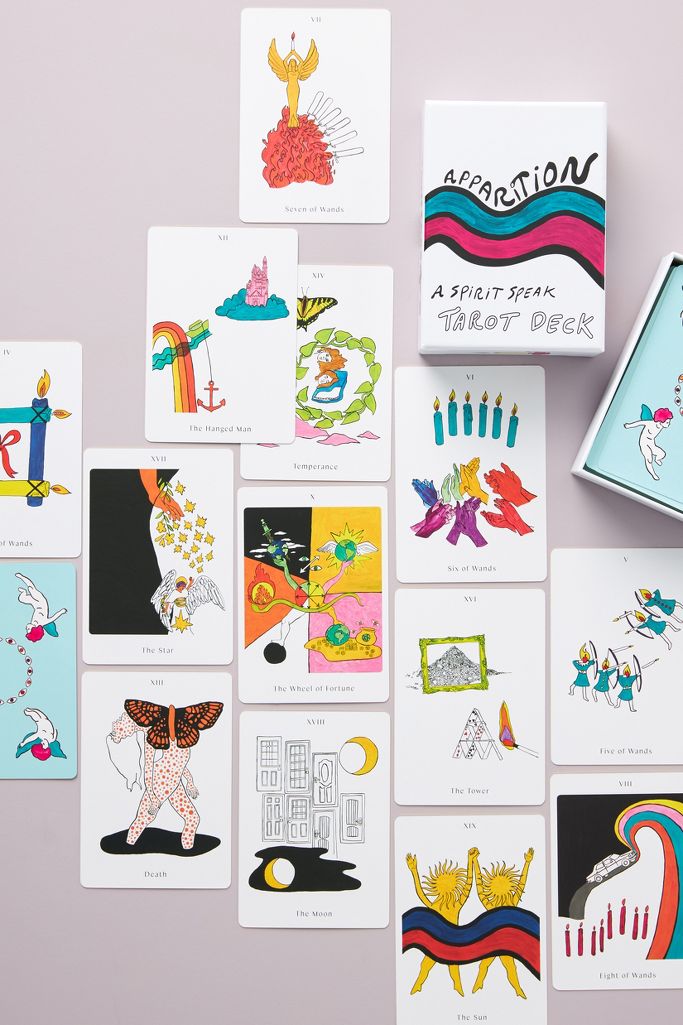 Apparition Tarot Deck
Bring a little magic into your everyday life with this enchanting tarot card deck that features visionary images originated as one-of-a-kind acrylic paintings.

Cole & Mason Derwent Salt and Pepper Mill Gift Set
These quality mills from Cole & Mason offer precision performance, with more flavor from fewer turns in a sleek design that elevates both your kitchen and your table.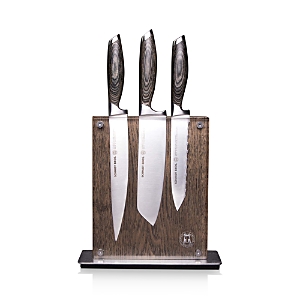 Schmidt Brothers Cutlery Bonded Ash 7-Pc. Knife Block Set
Set includes: bread knife, slicer knife, chef knife, Santoku knife, serrated knife, paring knife, Midtown storage block. Patented Schmidt Brothers Curve®: provides ideal hand position and leverage to control and guide with ease. Fully forged, full-tang blades. Bonded ash pakka wood wood handles. Universal magnetic knife storage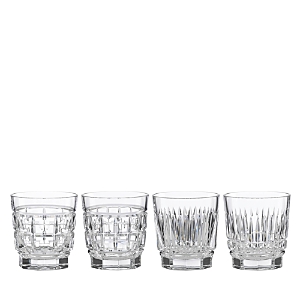 Thomas O'Brien for Reed & Barton New Vintage Barware Collection
Highlighted by sleek architectural lines, this exclusive collection by Thomas O'Brien brings a distinctive touch of style to cocktail hour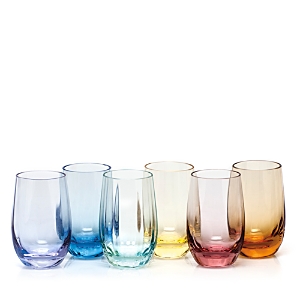 Moser Optic Shot Glass, Set of 6
Lead free crystal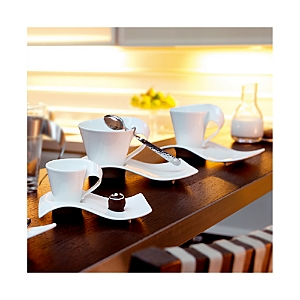 Villeroy & Boch New Wave Café Accents
Wake up in style with this designer coffee series from Villeroy & Boch. These stylish mugs look like works of modern art, but are actually functional pieces that make getting up in the morning just a little more worth while. Complete with matching party plate-sized to hold a small treat. This cool collection is perfect for morning, noon or night. Microwave and dishwasher safe.

Zwilling J.a. Henckels Twin Four Star 8-Piece Knife Block Set
Beautifully crafted, hand sharpened and polished, this knife set from Zwilling J.a. Henckels offers a revolutionized standard for cutlery with laser-controlled edges and ergonomic design.

Nikki Cade World Puzzle
Designed by Nikki Cade in collaboration with Anthropologie, this 600-piece world puzzle makes a magnificent display piece once finished.

Quotidian Mug and Spoon Set
Take your daily coffees with cream and sugar, then stir it all up with the charming spoon that comes nestled in its handle.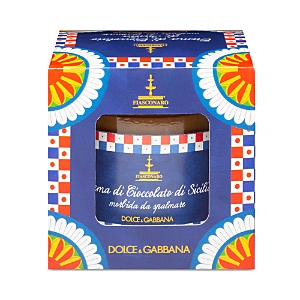 Dolce & Gabbana x Fiasconaro Crema di Cioccolato di Sicilia
A creamy chocolate spread made in collaboration with Italian pastry company Fiasconaro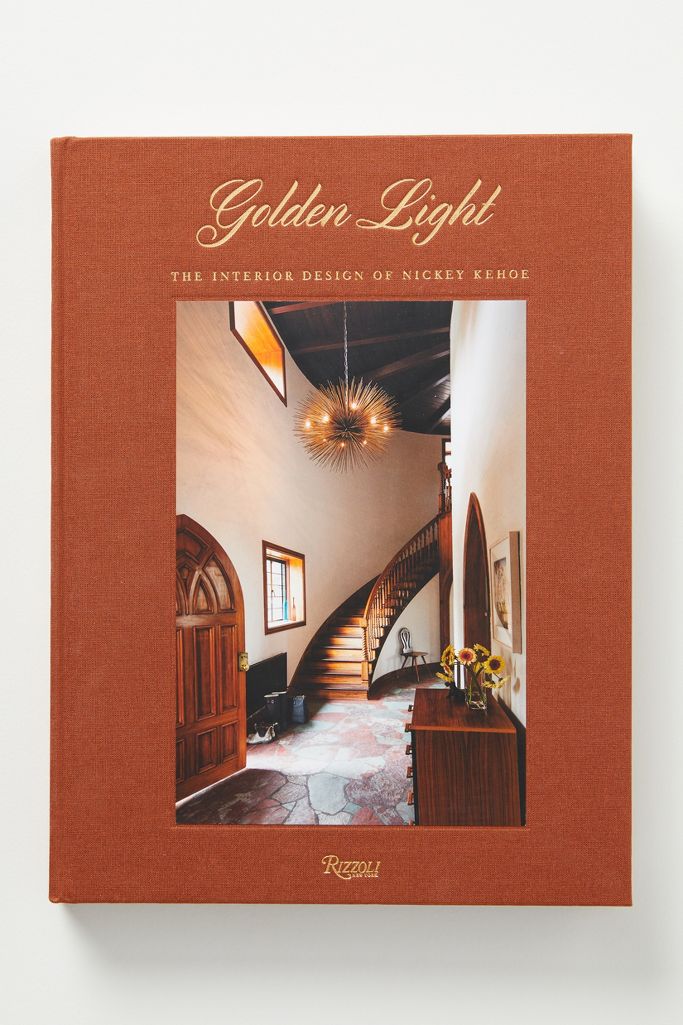 Golden Light
This resplendent coffee table book offers a visual journey through the unfussy, elegant, and eclectic interiors from renowned designers Todd Nickey and Amy Kehoe.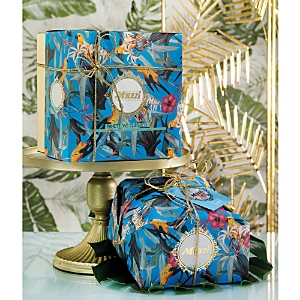 Muzzi Antica Pasticceria Classic Panettone
Traditional, naturally leavened panettone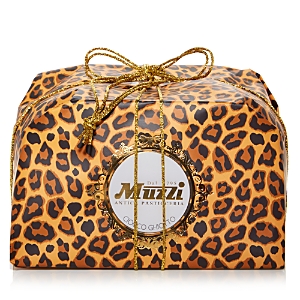 Muzzi Antica Pasticceria Chiocco Ghiotto Chocolate Chip Pandoro
A delicious naturally leavened pandoro filled with chocolate chips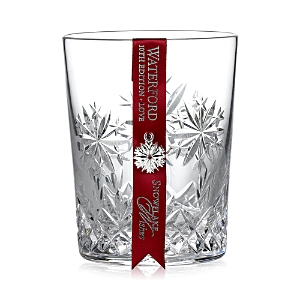 Waterford Snowflake Wishes Love Double Old Fashioned Glass
In its 10th and final year, the Snowflake Wishes series celebrates the importance of love, a universal theme that transcends geographical borders, embraces all culture and serves as a reminder that we must cherish the company we keep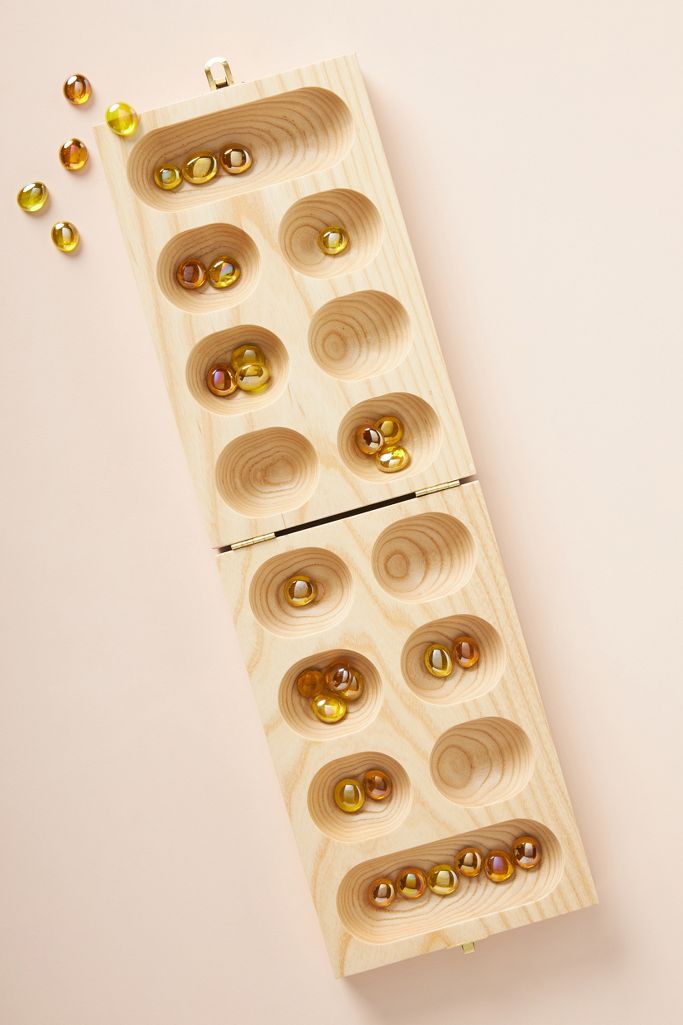 Wolfum Mancala Game
Exquisitely crafted from solid ash wood, this mancala game promises to be cherished as a family heirloom for years to come.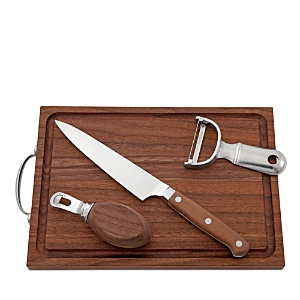 Crafthouse 4-Piece Bar Tool Set
13" x 7" x 6.5". Set includes peeler, channel knife, bar knife and bar board. Stainless steel/walnut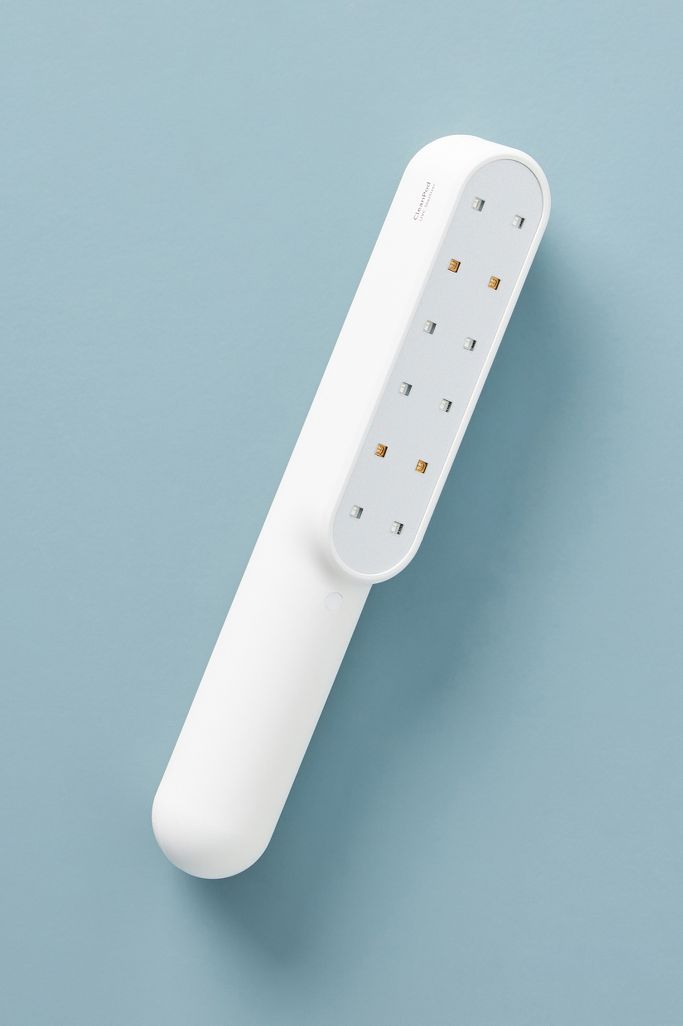 Portable UV-C Sanitizer Wand
Featuring built-in UV-C and LED technology, this sanitizing wand eliminates up to 99.9% of bacteria in just thirty seconds. Best of all? It's small enough to fit in a purse or small bag, and serves as an eco-friendly alternative to single-use sanitizing wipes.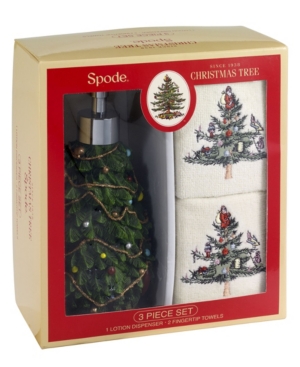 Spode Fingertip Box Set
The Spode 3 piece lotion dispenser and fingertip towels boxed set includes the Santa lotion dispenser from the top of the tree replicated in extraordinary detail and 2 embroidered fingertip towels. The lotion dispenser is hand-painted.

Spode Fingertip Box, Set Of 3
The new Spode Christmas Tree Boxed Fingertip 3 beautifully embroidered fingertip towels featuring the iconic Christmas tree with a coordinating woven green border.

Spode Christmas Tree Box Set
The new Spode Christmas Tree boxed lotion pump and fingertip towels featuring the iconic Christmas tree with a coordinating woven green border and a matching lotion pump.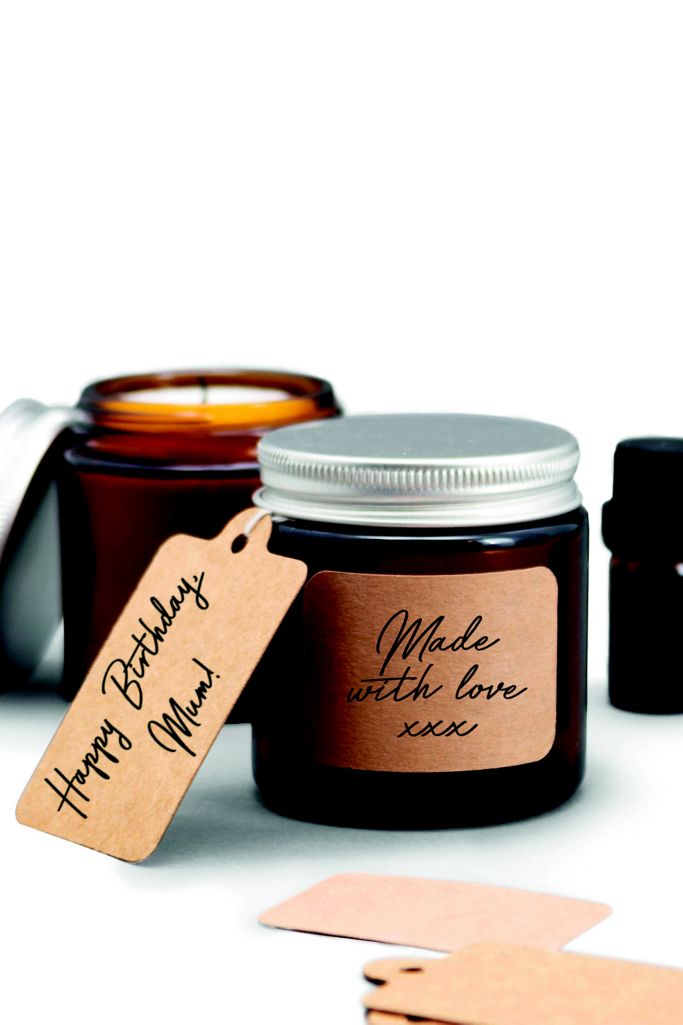 Calm Club Wax And Wick DIY Candle Set
Pour your own candles with this special kit that comes with all the essentials to create two of your very own, plus labels to add a personal touch.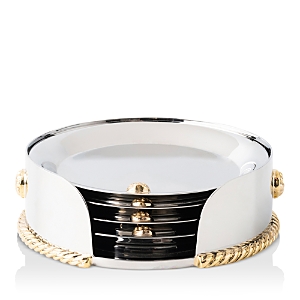 Juliska Periton Coaster, Set of 4
Set includes: 4 coasters and nesting base. Handmade with a polished finish. Sculpturally accented with the brand's iconic berries and threads. Stainless steel/brass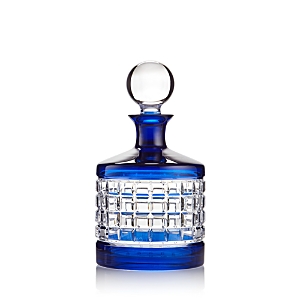 Waterford London Round Decanter Midnight Blue
Jo Sampson's London collection for Waterford was inspired by the London skyline at night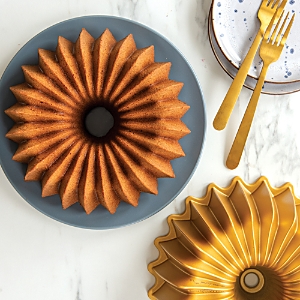 Nordic Ware Brilliance Bundt Pan
Signature bakeware features handsome shapes for all seasons. Dimensions: 8.6"W x 8.6"D x 3.6"H. Heavy cast aluminum for uniform baking and browning. Oven safe to 400°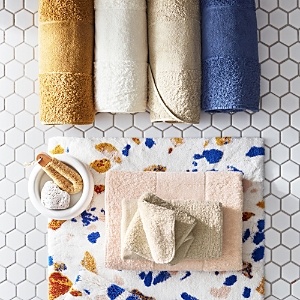 Abyss Super Line Towels
A signature bias trim and luxurious hand typifies the Abyss Super Line collection, dyed in piece so the bias, towel and even the care labels are perfectly matched. Egyptian cotton.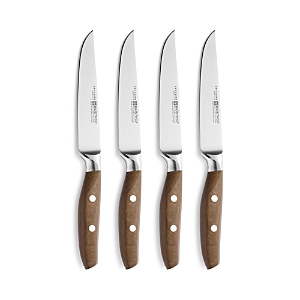 Wusthof Epicure Steak Knives, Set of 4
Designed by Bjorn Berger, Epicure knives are defined by their dynamic and modern lines. Ergonomic handles offer a steady slice, while straight, clean-edged blades glide evenly through beef without shredding.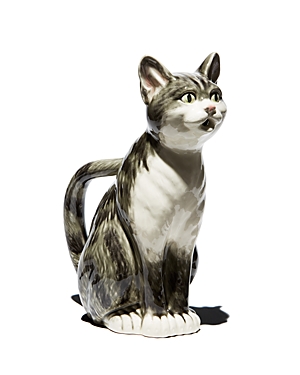 Bordallo Pinhero Cat Pitcher
A charming feline figure for serving or displaying

Waterford Araglin Encore Collection
Legendary Waterford is the only crystal maker in the world that promises never to discontinue a pattern. Araglin is one of Waterford's most popular and traditional patterns, in brilliantly cut clear crystal.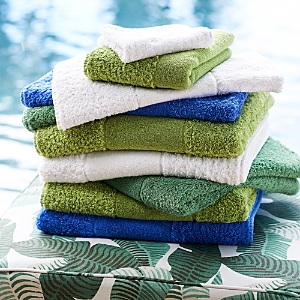 Abyss Super Line Towels
A signature bias trim and luxurious hand typifies the Abyss Super Line collection, dyed in piece so the bias, towel and even the care labels are perfectly matched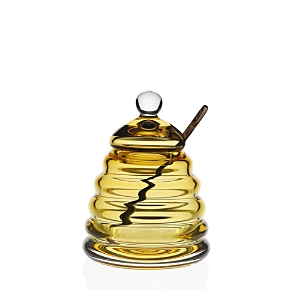 William Yeoward Honeycomb Honey Jar and Spoon
Lead free glass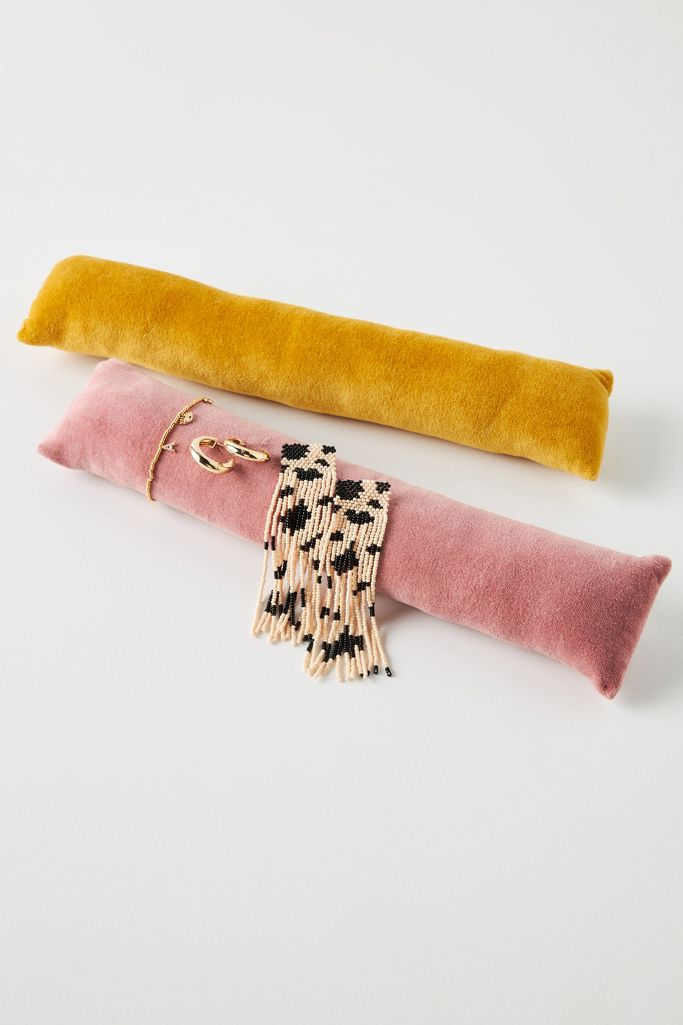 Genevieve Velvet Jewelry Pillow
Display your favorite jewels with this velvet cushion - it not only organizes your go-to pieces, but adds a luxe touch to your decor as well.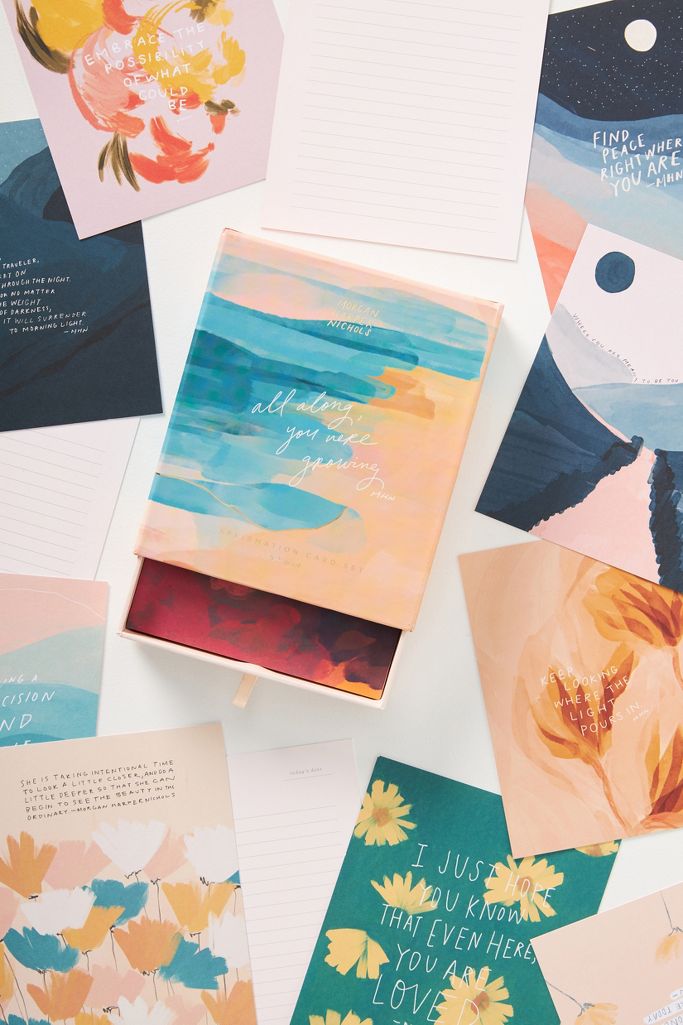 Morgan Harper Nichols Affirmation Card Set
Pairing inspirational phrases with beautiful illustrations, this card set provides a new affirmation for each week of the year.

Morgan Harper Nichols The Light Guided Gratitude Journal
With dedicated sections for planning your goals, reflecting on your day, and jotting down thoughts, this beautifully illustrated journal invites you focus on the positive things in life.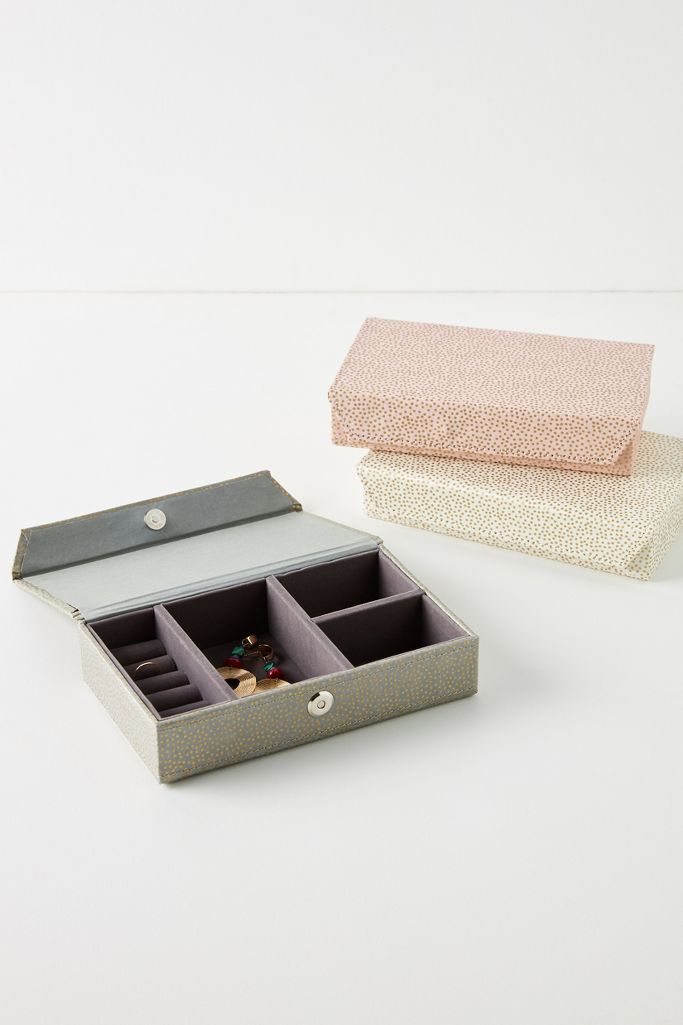 Genevieve Jewelry Box
For the hostess who has it all, gift her a unique piece to store her treasures in. With its handcrafted design, this lovely jewelry box will become home to her forever-favorites.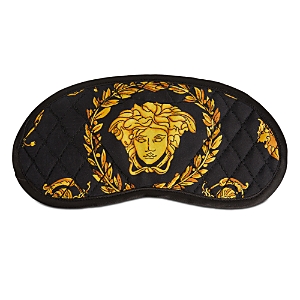 Versace Crete De Fleur Silk Sleep Mask
One size fits most. Iconic Baroque-print with Medusa head. Features a chic case with string closure. Quilted design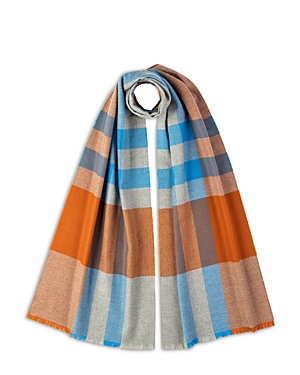 Johnstons of Elgin Checked Scarf
100% extra-fine Merino wool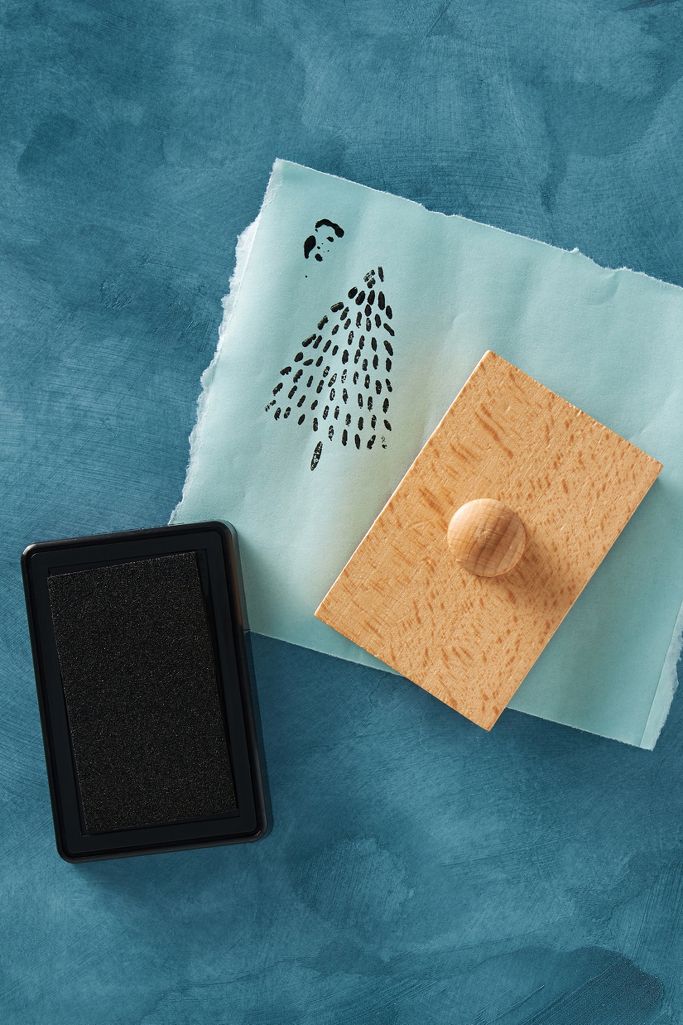 Holiday Gifting Stamp Set
Create your own home-stamped gift tags, cards, and more with this holiday stamp set that comes with a black ink pad.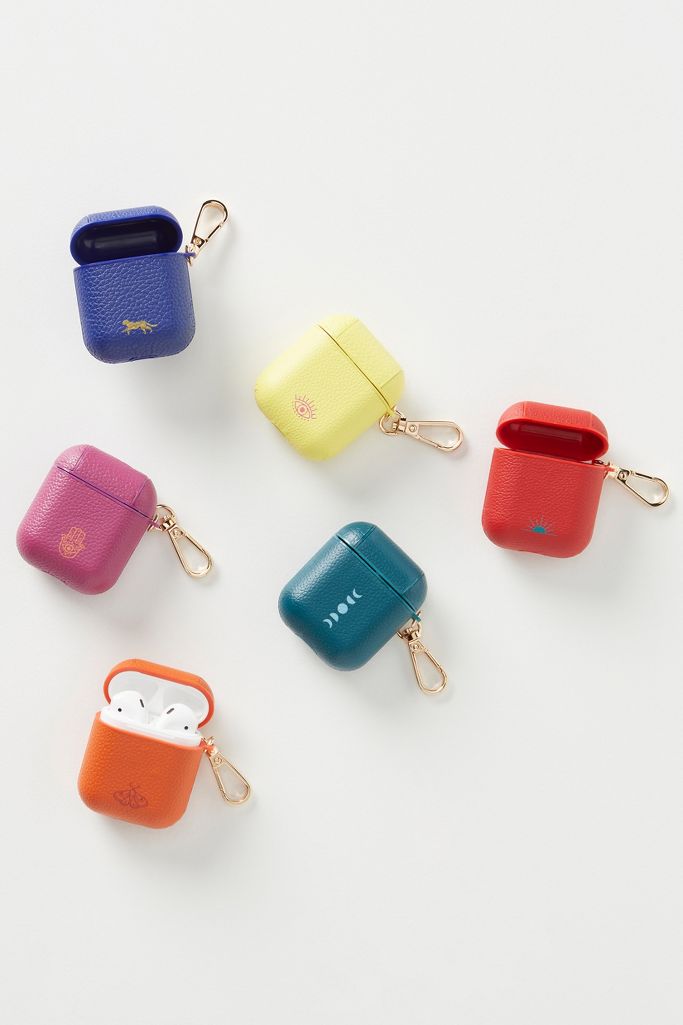 Keegan AirPods Case
The perfect stocking stuffer, this AirPods case features a petite printed icon and a metal clip that allows for handy attachment to a key ring or purse.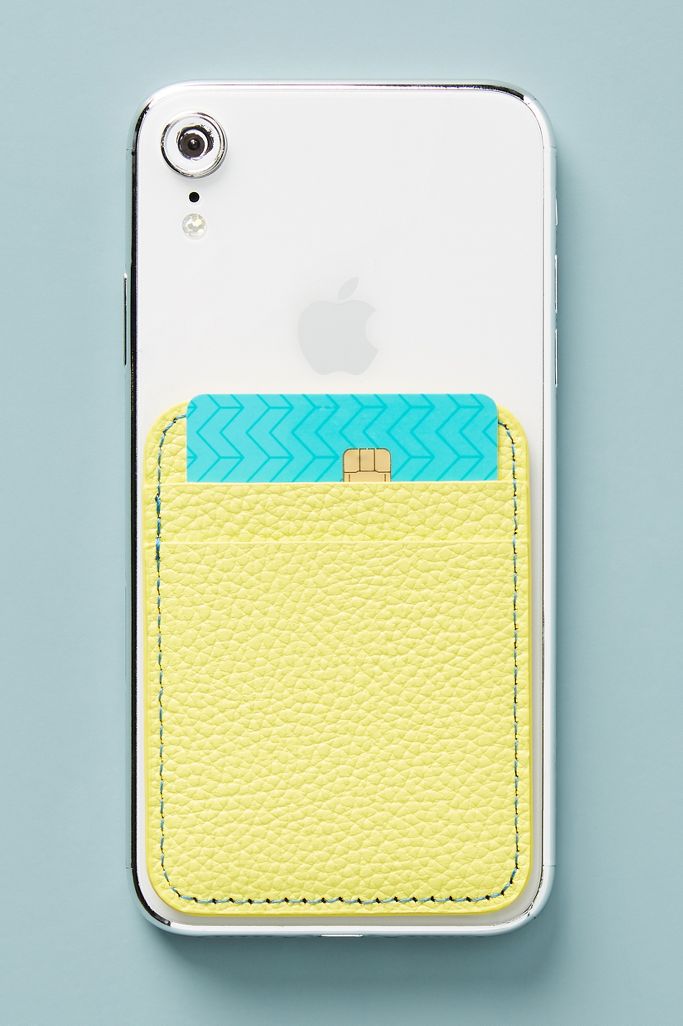 Keegan Phone Wallet
The perfect stocking stuffer, this wallet pops onto the back of your phone to provide convenient, swift access to credit cards and business cards.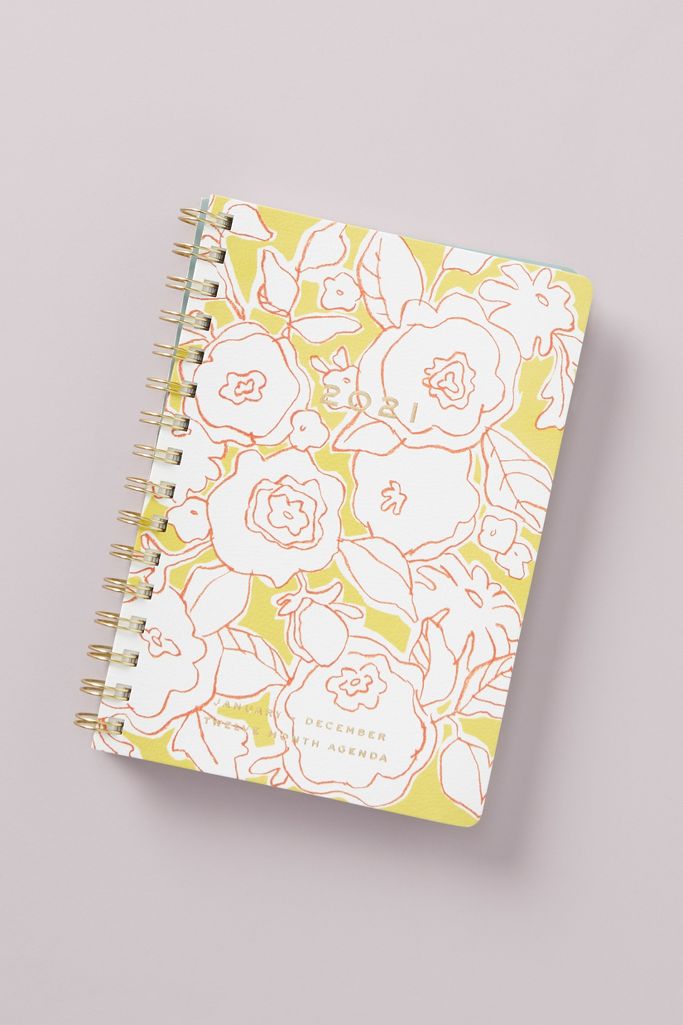 Goldie Floral 2021 Planner
Featuring monthly at-a-glance pages and two sticker sheets, this agenda offers a stylish way to plan out 2021.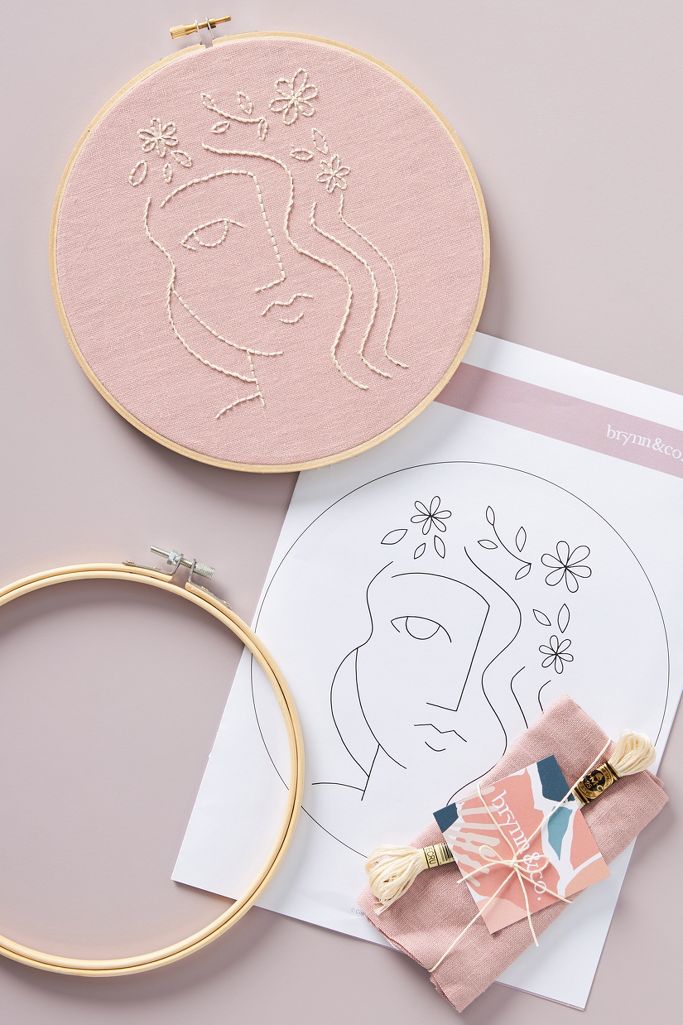 Flora Embroidery Kit
This hand-embroidery kit comes with everything you need to create a embroidery in a 8" hoop. With instructions that guide you through the stitches, it makes a great introduction to this handicraft and leaves you with a beautiful piece of art for your walls!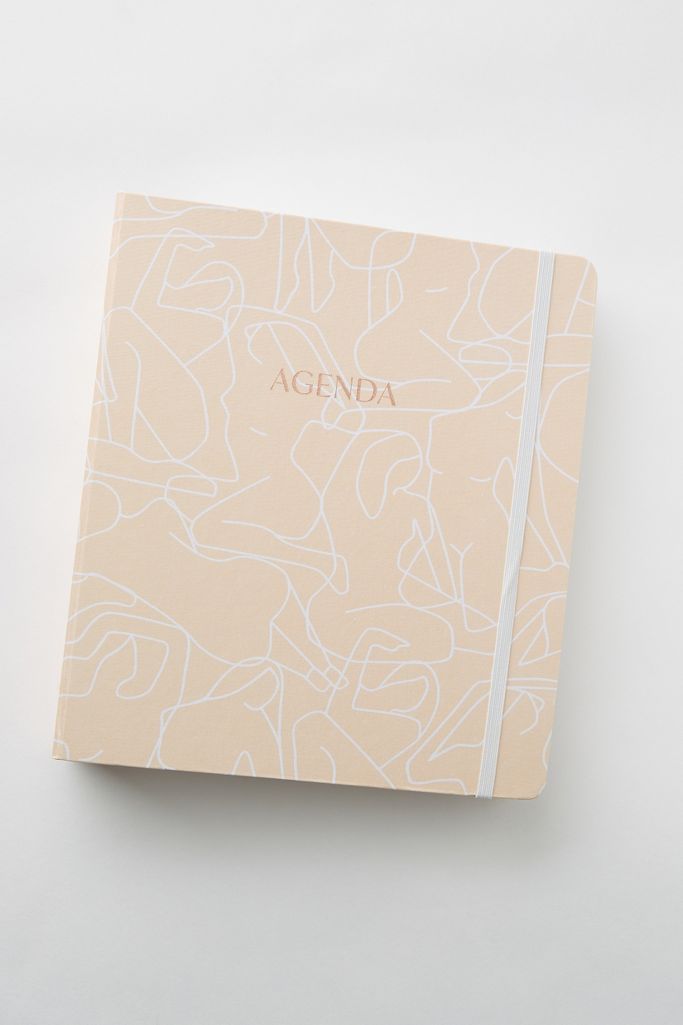 Kit Agar Femme 2020-2021 Planner
Designed by Kit Agar in collaboration with Anthropologie, this oh-so-chic 17-month planner helps you plan ahead for this year and next. Hailing from Brighton, UK, artist and illustrator Kit Agar has a distinctive aesthetic that speaks to her passion for abstract art. Rendered in shades of serene pastels, her works evoke visual intrigue and are emblematic of the modern illustration movement.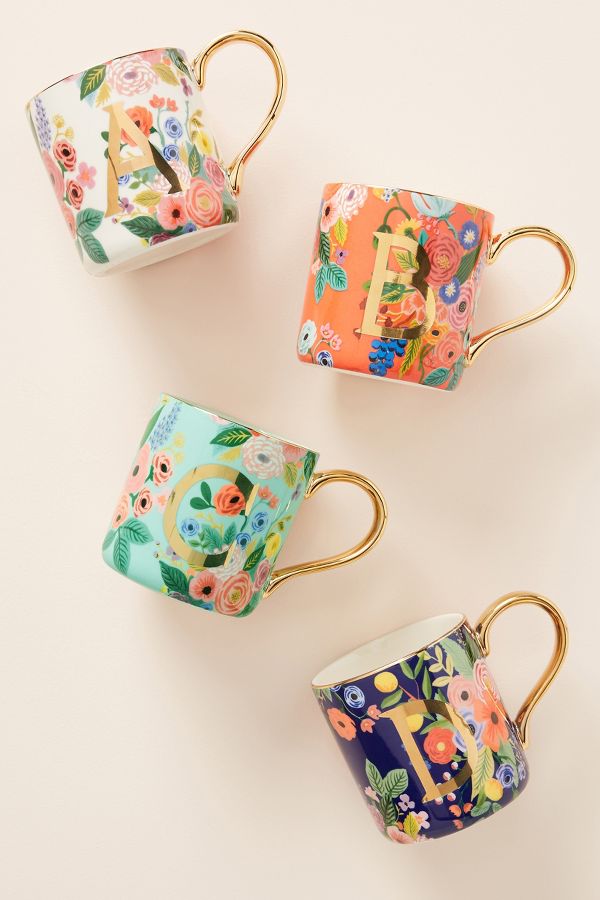 Rifle Paper Co. for Anthropologie Garden Party Monogram Mug
Designed by Rifle Paper Co. for Anthropologie, this charming mug features vibrant floral blooms with a gilded monogram letter, making it the perfect personalized gift for any occasion.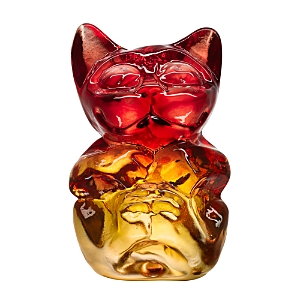 Kosta Boda My Wide Life Babies Cat Sculpture
Ludvig Löfgren, the master of young and modern glass, is the talent behind the cutest addition to Kosta Boda's collection since 1742: the colorful, fantastical My Wide Life collection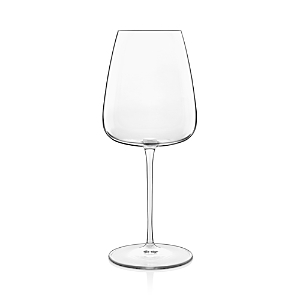 Luigi Bormioli Talismano Glassware
Talismano glassware by Luigi Bormioli offers modern contours in a highly break-resistant collection for everyday use or for entertaining.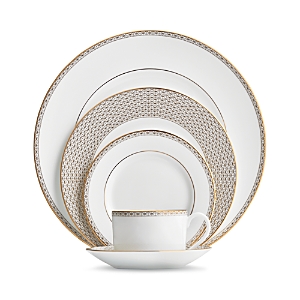 Waterford Lismore Diamond 5-Piece Setting
Set your table in nothing less than regal style with Waterford's Lismore Diamond dinnerware. Each piece is minimalist perfection trimmed in gilded detail, creating a look that elevates whatever is being served and making the entire set worthy of family-heirloom status