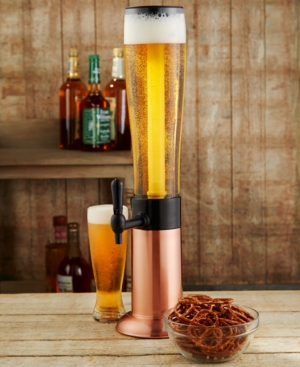 Studio Mercantile 3-Qt. Beer Tower
A conveniently detachable ice rod goes from the freezer to keep beverages cold in this copper-tone three-quart beer tower from Studio Mercantile.

M Clip Green Abalone Money Clip
M-Clip: The World's Finest Money Clip®—for men who expect nothing less than the best. Designed to hold an adequate amount of content, including credit cards and cash, and crafted in quality materials to stand the test of time.

Moleskine Smart Writing Set 2.0
Paper tablet with special paper designed to work with Pen+ in dotted layout. Ncoded technology allows the Pen+ to recognize where it is in the paper tablet and capture each pen stroke; app then transfers freehand notes from page to screen.

The Cinque Terre Tray
Tray made of premium acrylic.

Amaryllis Planter
Bulbs come planted in professional soil mix topped with Spanish moss in an attractive ceramic pot

Briggs & Riley Baseline Deluxe Toiletry Kit
Multiple pockets. Manufacturer's lifetime warranty. Ballistic nylon

Barbour® Classic Tartan Telescopic Umbrella
Greet any rainy day in classic Barbour style. This smart tartan umbrella has an engraved wooden handle and a sturdy metal mechanism to withstand windgusts. In classic tartan.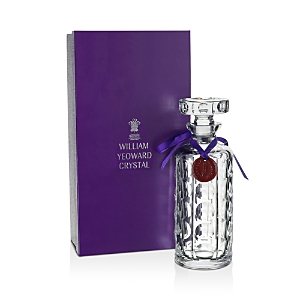 William Yeoward Odette Boxed Decanter
Beautifully hand made with traditional concave mirror cutting, this striking decanter brings a lustrous touch of style to your bar cart.

Elisabeth Weinstock Camouflage Leather Hip Flask
Elizabeth Weinstock hip flask. Camouflage-print leather. Wrapped aluminum.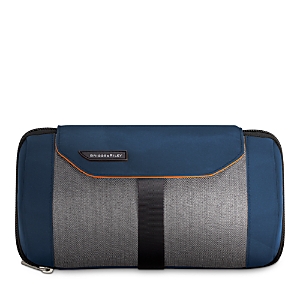 Briggs & Riley Brx Express Toiletry Kit
This unique toiletry kit by Briggs & Riley has all the functionality you need. Features include a spacious interior, wet/dry pockets and a hanging strap, with a unique cylindrical design to keep it compact.

Georg Jensen Wine & Bar 3-Piece Gift Set
Outfit your home bar with sleek, high-quality serving tools by Georg Jensen.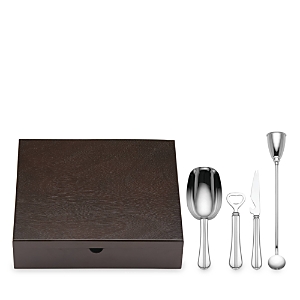 Thomas O'Brien for Reed & Barton Benson 4-Piece Bar Set
Inspired by a classic Thomas O'Brien pattern, this exclusive bar set makes a distinctive statement during cocktail hour.

Charbonnel ET Walker Best of British Hamper
Made in the United Kingdom.

AERIN Gold Linen Matchbox Sleeve
Matchbox sleeve of embossed linen with brass accents and hand-painted golden details.

Zwilling Pour Homme 2-Piece Grooming Kit
Bring precision engineering and quality craftsmanship to personal care with the Pour Homme 2-Piece Grooming Kit. Travel-ready clipper and file: quality craftsmanship and precision engineering in a convenient leather carry case.

Dunhill Icon Set
ICON opens with the ultimate blend of rare and expensive ingredients. Sleek top notes of Italian Bergamot and Neroli Absolute intertwine with the warmth of smoky Oud wood, and an Oris-leather accord melding into a unique twist of masculinity and originality—An iconic, signature scent for the sophisticated gentleman.

Swarovski CL Companion 10x30
Lightweight 18.2 oz. compact 4.7" 10x30mm CL binocular from Swarovski. The extremely light, compact construction ensures exceptional manageability and simple handling. The impressive viewing comfort and proven Swarovski Optik quality guarantee, make these compact binoculars an outstanding value. In tan, green, black. Austria.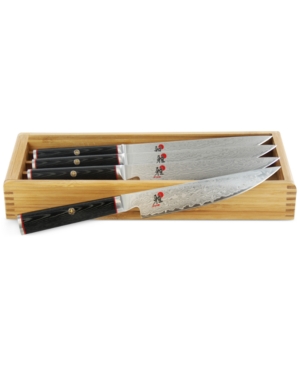 Zwilling J.A. Henckels Miyabi Kaizen 4-Pc. Steak Knife Set With Storage Case
Do justice to a fantastic filet mignon when you serve it with this 4-piece Miyabi Kaizen steak knife set and storage case from Zwilling J.A. Henckels. The tough blades are durable and sharp enough to cut through any meat without mangling it.

Lasagna Bolognese
Flavorful mix of ground beef, pork, and veal layered with pasta, tomatoes, and cheeses.

Waterford Crystal Wedding Vows Flute Pair and Frame Gift Set
The Waterford Wedding Vows flute pair lends beauty and sophistication to what may well be the world's most famous photo opportunity: the wedding toast by the new bride and groom.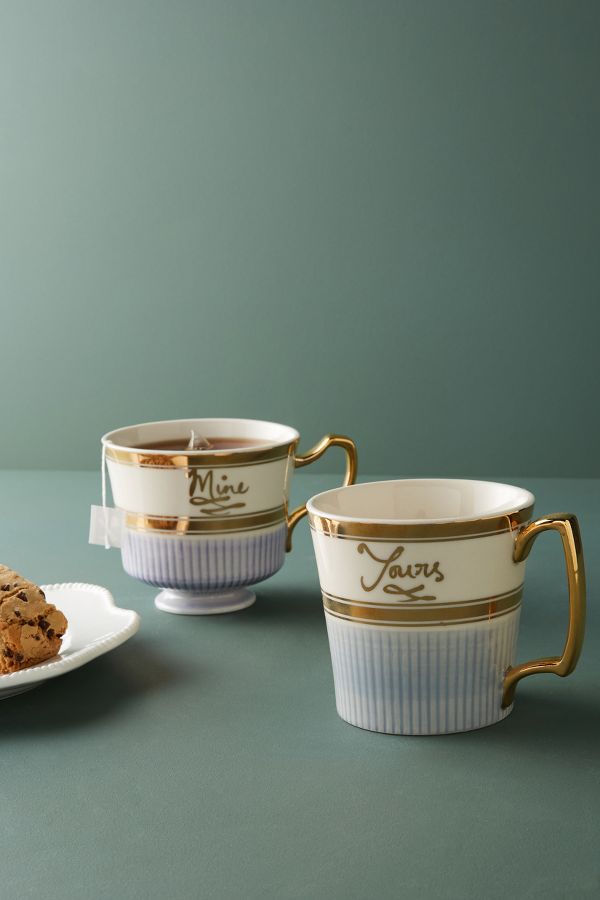 Yours & Mine Mug Gift Set
Set of two. Decaled stoneware; hand painted gilt handle

Dutch Bulb Gardens
A single basket of lovely blooming bulbs or a series of selected bulbs that arrive each month in three or six-month shipments. The first month's garden arrives in a reusable decorative basket; use it each month when your next bulb garden arrives.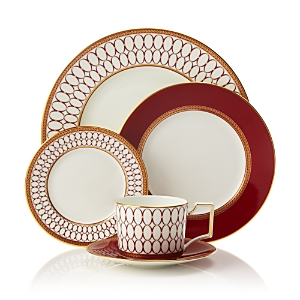 Wedgwood Renaissance Red 5-Piece Place Setting
The ornate motifs found in neoclassical Scottish architecture were the muse behind this Wedgwood collection's repeating oval design. A new rich red hue highlighted with lustrous 24K gold lends bold drama to every piece.

Waffleshot Dessert Waffleshots, Box of 6
Box of six dessert waffleshots. Two each of: tiramisu, cheesecake and brownie.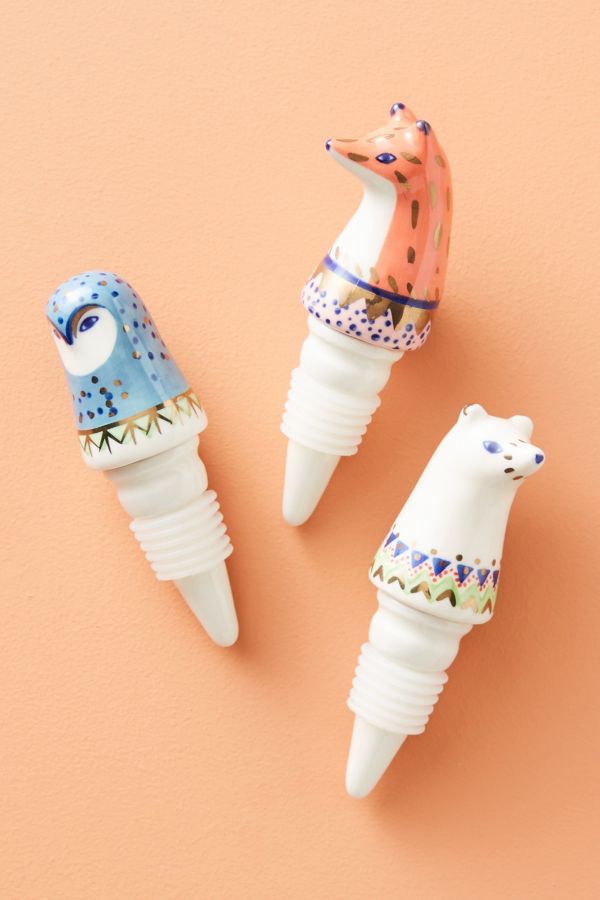 Forest Dweller Bottle Stopper, Salt & Pepper Shakers
Bristol-based crafter Little Birdy delights in illustrating and sculpting folkloric creatures. Her pieces share the same whimsical spirit of the vintage fabrics, baskets and decor she collects and arranges throughout the "nest" that is her studio.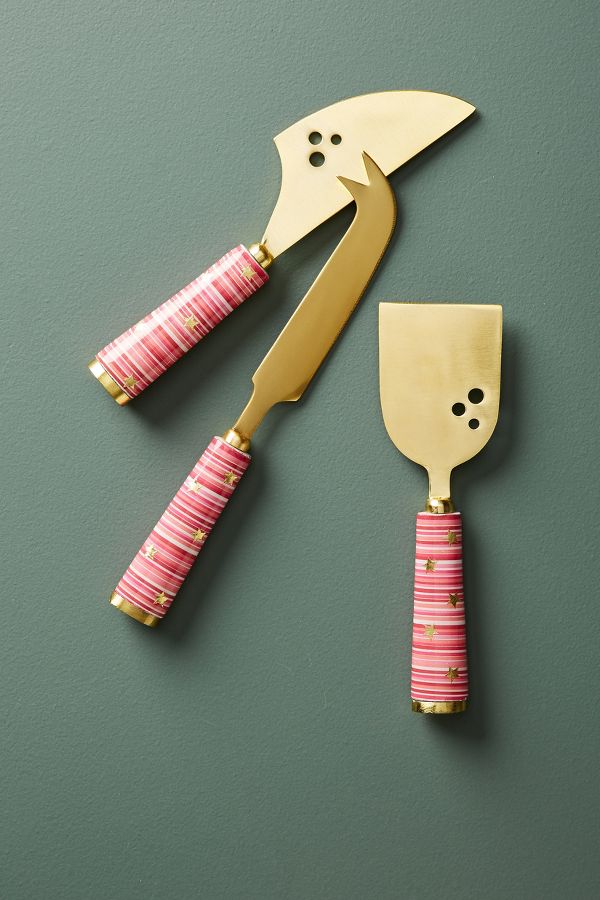 Alicia Cheese Knife Set
Alicia Serving Set
Set of three. Stamped and cast 18/8 stainless steel, aluminum, brass, paper, enamel; hand-applied decal

Waterford Crystal Set of 2 Lismore Diamond Toasting Flutes
Set of two toasting flutes. Lead crystal.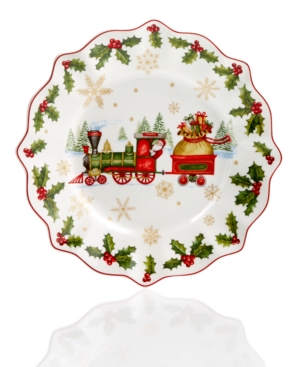 Villeroy & Boch 2017 Annual Christmas Edition Salad Plate and Gift Collection
A limited edition from Villeroy & Boch, this beautiful 2017 Christmas salad plate's colorful design is highlighted by Santa's train carrying a bag full of toys and further embellished with an intricate pattern of holly, berries and snowflakes. Scalloped edges, trimmed in deep red, add to its timeless charm.

Juliska New Traditional Tartan Salad/Dessert Plates, Set of 4
Juliska New Trad Tartan Tidbit Plates, Set of 4
Handcrafted, hand-painted plates. Four-piece set. Ceramic stoneware. Dishwasher and microwave safe. Made in Portugal.

Spode Woodland Tureen and Cover
Fine porcelain. Dishwasher and microwave safe.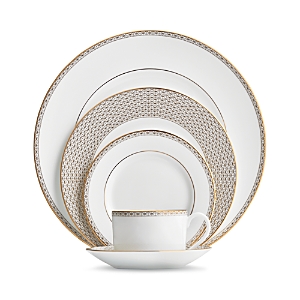 Waterford Lismore Diamond 5-Piece Setting
Set your table in nothing less than regal style with Waterford's Lismore Diamond dinnerware. Each piece is minimalist perfection trimmed in gilded detail, creating a look that elevates whatever is being served and making the entire set worthy of family-heirloom status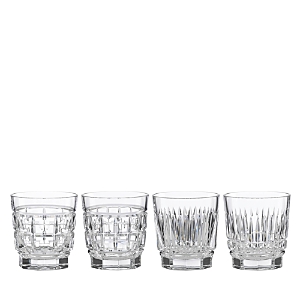 Thomas O'Brien for Reed & Barton New Vintage Barware Collection
Highlighted by sleek architectural lines, this exclusive collection by Thomas O'Brien brings a distinctive touch of style to cocktail hour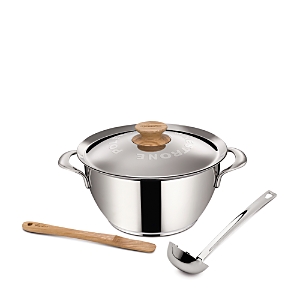 Lagostina Minestrone e Polenta 5-Quart Stewpot Set
Showcasing Lagostina's core values of impeccable Italian craftsmanship, technical innovation and elegant design, this set includes everything you need for whipping up delicious polenta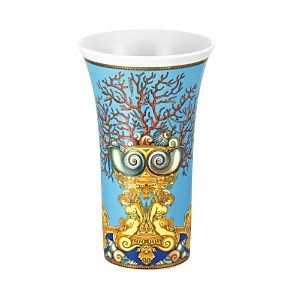 Rosenthal Meets Versace La Mer Vase
Gianni Versace's artistic influence in the world of fashion was virtually unparalleled. His legacy is carried on and translated for the table in its marriage with Rosenthal. Versace by Rosenthal is an extraordinary collection resulting in high quality tableware and giftware in contemporary designs. Rich gold, brown and blue tones combine in the La Mer vase, forming ingenious patterns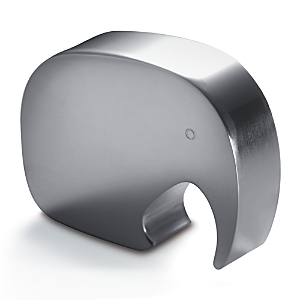 Georg Jensen Elephant Bottle Opener
Georg Jensen's animal-inspired accessory lends a whimsical yet modern note to entertaining.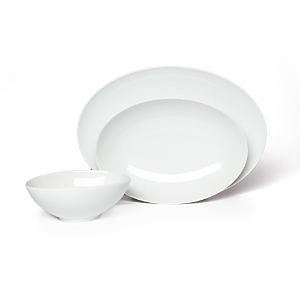 Thomas for Rosenthal Loft Serving Gift Set
A great housewarming gift for newlyweds or friends. Set includes oval bowl (6.75"), deep oval platter (10.5") and oval platter (13.5"). Porcelain. Dishwasher safe, microwave and oven safe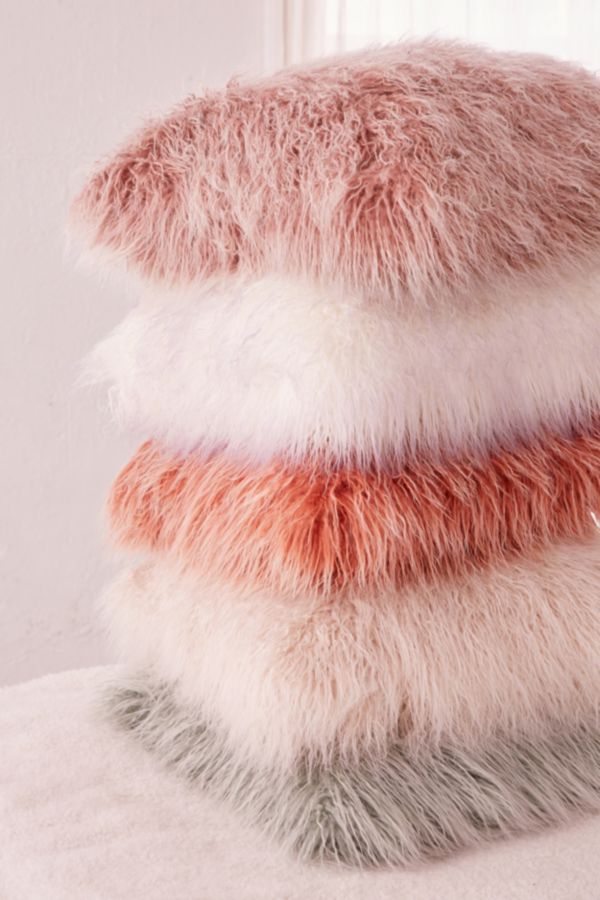 Marisa Tipped Faux Fur Pillow
Crimped shag faux fur pillow with bleached tips for a chic frosted look!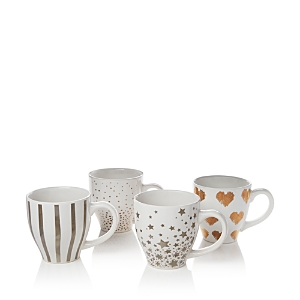 Sparrow & Wren Oversized Patterned Mug
Stoneware Dishwasher and microwave safe

The Perfect Bite Co Sweet Onion & Kale Risotto Bites, For 15 People
Crispy risotto pillows stuffed with sweet onions, kale, and fontina cheese.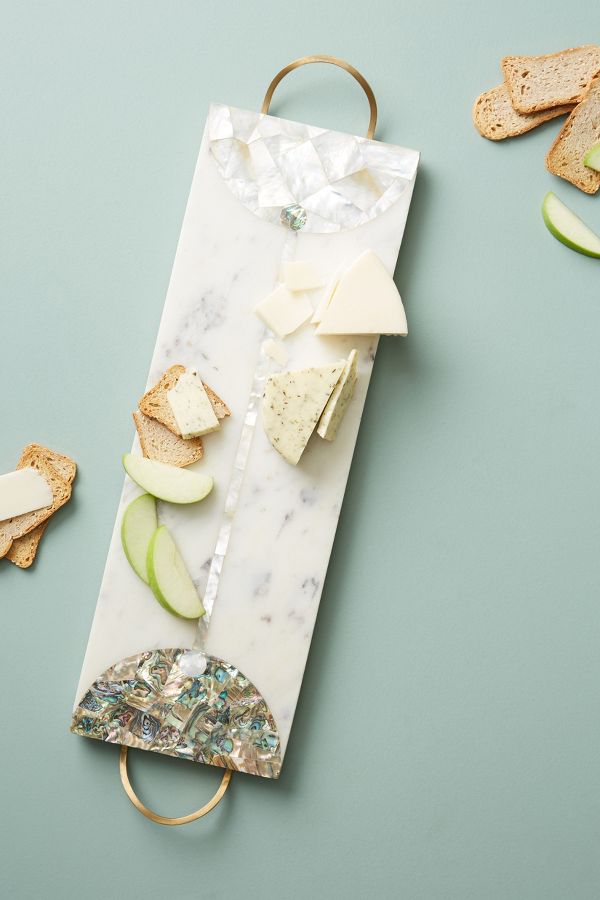 Nina Marble Cheese Board
Shell, white marble, brass

Antica Farmacista 12 Days of Antica Holiday Advent Calendar
Enjoy a fragrant twelve days of Christmas with this Advent Set, featuring: Three 3oz. Votive Candles (Prosecco, Lemon Verbena & Vanilla Bourbon) 25 ml Prosecco Room Spray 3 oz. Orange Blossom Bar Soap 2 oz. Prosecco Body Butter 2 oz. Lush Palm Body Butter 3 oz. Grapefruit Body Wash 3 oz. Grapefruit Body Lotion 2.5 oz. Lemon Verbena & Cedar Hand Cream Wick trimmer 100 ml Silver Cedar Diffuser

Hunter Boot Glitter Constellation Automatic Compact Umbrella
Hunter Boot automatic compact umbrella. Featuring glitter constellation print. Fiberglass ribs makes umbrella lightweight, yet strong. Steel shaft. Plastic handle with Hunter logo.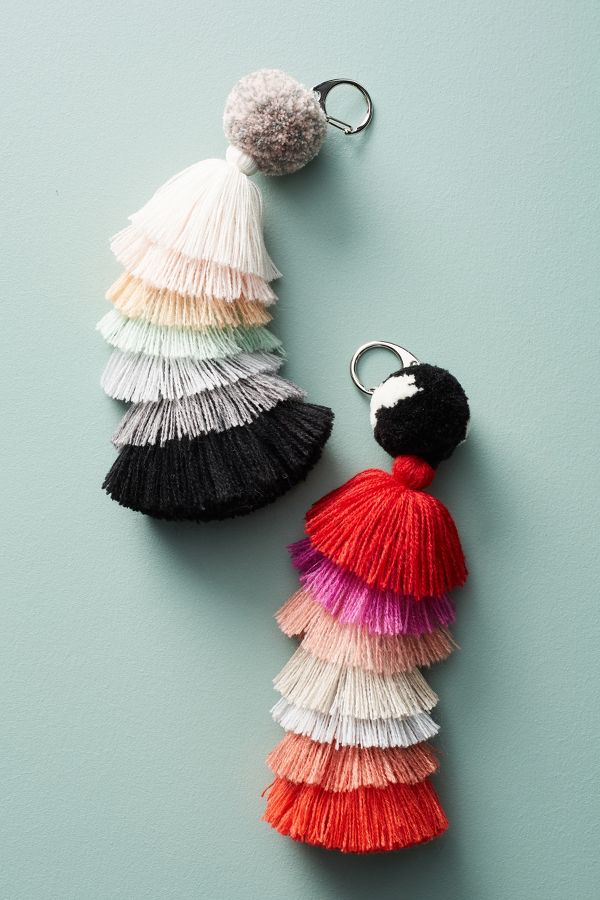 Tiered Tassel Keychain
Dutch for a process, Verloop is a dedicated team of knitters aiming to infuse traditional techniques with ever-evolving, contemporary details. Launched in 2012, the line redefines the way classic knits fit into a modern wardrobe.

Hunter Boot Original Moustache Bubble Umbrella, Ocean Blue
Hunter Boot original moustache bubble umbrella. Transparent polyurethane canopy with opaque edge. Fiberglass ribs. Steel shaft. Curved handle.

Hunter Boot Original Bubble Umbrella, Jungle Camo
Hunter Boot original walker bubble umbrella. Jungle camo-print polyurethane canopy. Durable rib frame. Rubberized, curved handle.

AERIN Woven Heart Box
Heart-shaped box. 3.5"W x 6"L. 18-kt. gold-plated ceramic. Made in Italy.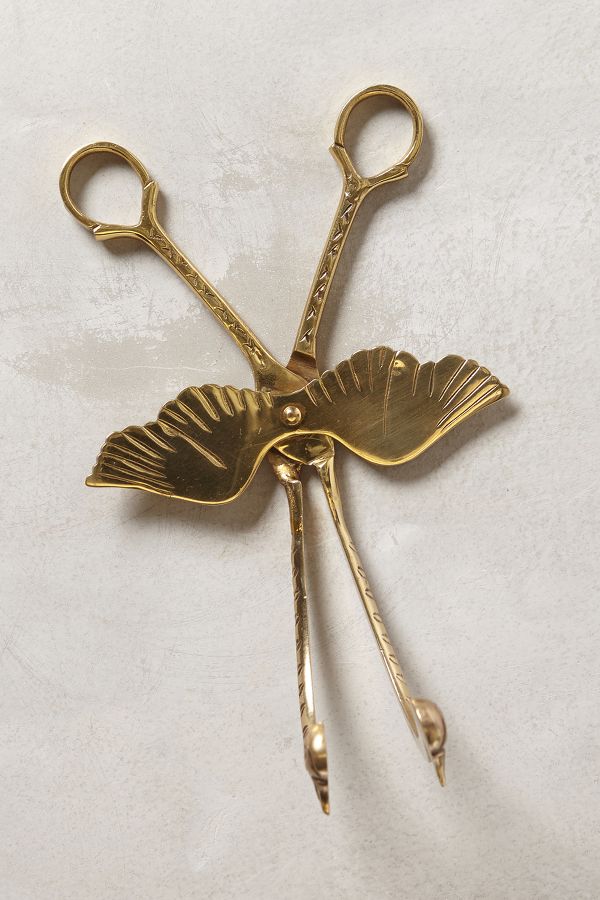 Plumage Candle Snuffer
Brass

Tea Forte Sipscriptions Presentation Box
Sipscriptions™ Presentation Box of organic tea blends. Box, 8.5"W x 4"D x 3.25"T; 20 servings. Contains 20 silken pyramid infusers, including 4 each of: Resist (defense), Regroup (detox), Results (fitness), Reboot (energy), and Retreat (relaxation) blends. USDA Organic certified. Made in USA of German material.

BVLGARI "Eau Parfumee Au The Bleu Guest Collection Box
Cultivated in a land of snowy peaks and infinite blue skies, precious Blue Tea inspired Bulgari to create the ethereal Eau Parfumée Au Thé Bleu. A poetic fragrance composed of shimmering, airy nuances, it envelops body and mind in a blissful sensation of inner harmony and peace.

Spode Blue Italian Biscuit Barrel
Limited-edition biscuit barrel celebrating the 200th anniversary of the Blue Italian collection. 18th-century Chinese border; central scene of Italian ruins inspired by a 17th-century drawing. Fine porcelain.

Holiday Paperwhites
Give a gift of fresh, spring blossoms. This charming metal cachepot, decorated with holly berries, holds seven sweet-smelling Ariel Paperwhite bulbs that will bloom in a few weeks after opening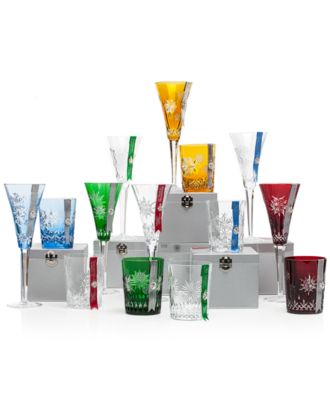 Waterford Crystal Gifts, Snowflake Wishes Collection
Truly magnificent, the Snowflake Wishes Collection sparkles with fanciful snowflakes in the style of Waterford's most iconic patterns. A series of collectible gifts, from ornaments to drinkware, the 10-year series features pieces to be cherished for years to come

Kosta Boda Small Golden Basket Bowl
Basket bowl designed by Anna Ehrner. Handcrafted of glass.

Burberry Lena Hooded Sleeping Bag, Cream
Burberry cotton corduroy sleeping bag. Check-print lining; polyester wadding. Hood with three ties. Hidden side zip opening.