Men's Graffiti Logo Umbrella
Alexander McQueen umbrella featuring allover contrast graffiti logo motif. Nylon/metal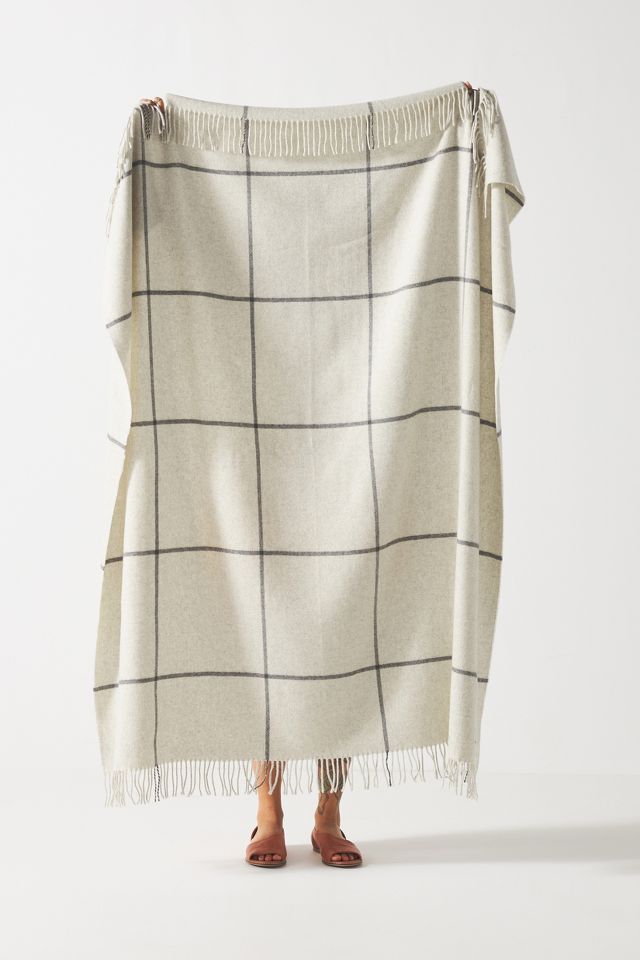 Windowpane Cashmere Blend Throw Blanket
What better way to prepare for the colder months to come than treating yourself - or a loved one - to a cozy throw? Woven in Italy from a blend of lambswool and cashmere, this throw offers sumptuous softness for chilly autumn nights and rainy mornings alike.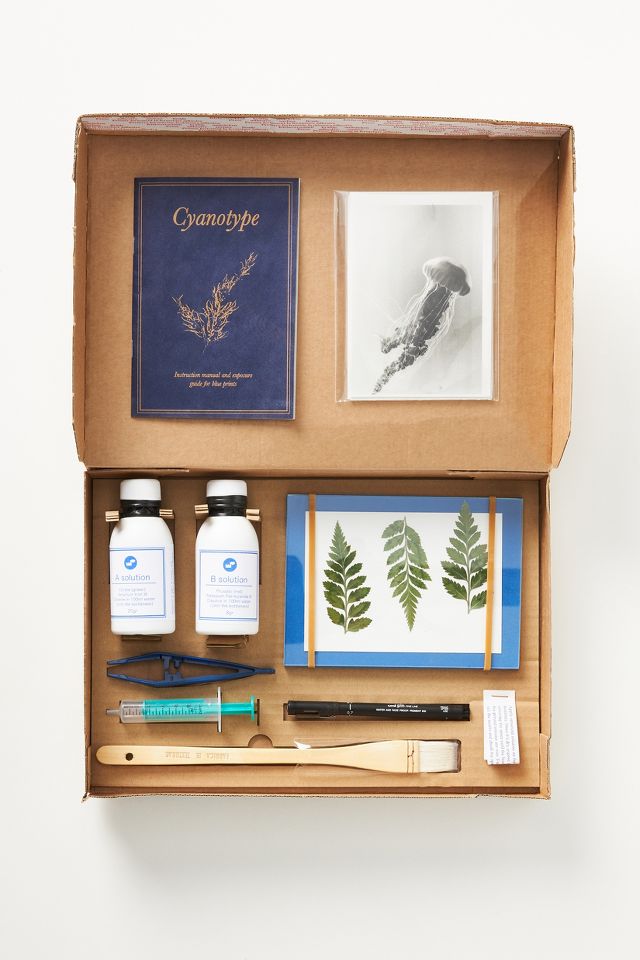 DIY Cyanotype Printing Kit
A centuries-old photographic process, cyanotype produces rich, cyan-blue prints through sun exposure. Including everything you need to begin printing at home, this DIY kit teaches you how to reproduce photographs, drawings, or physiograms on surfaces such as paper, fabric, and wood.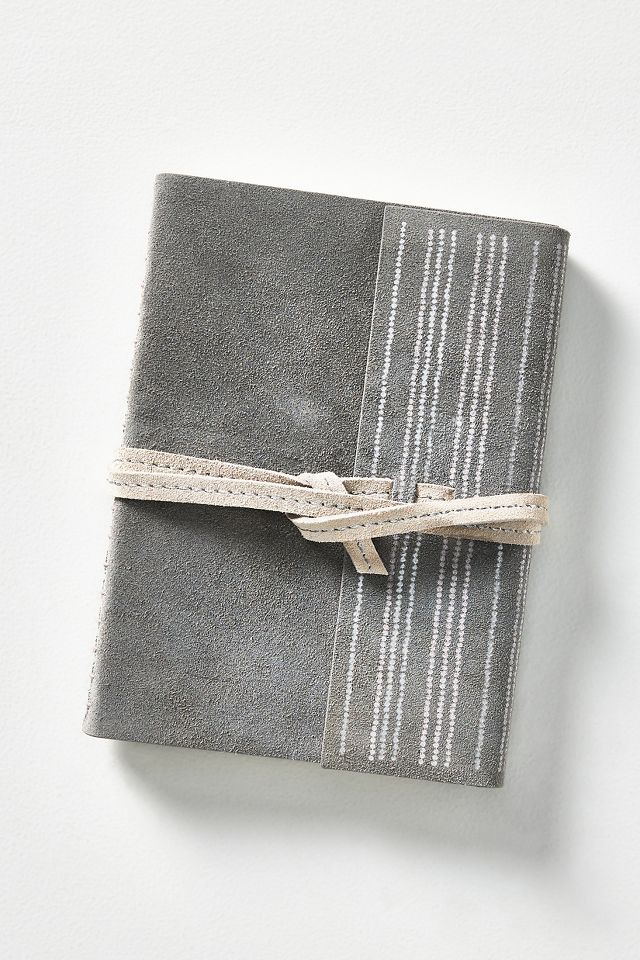 Leather Wrap Journal
This beautifully crafted leather journal makes a lovely gift for for writers, dreamers, and artists alike. Handcrafted leather cover; paper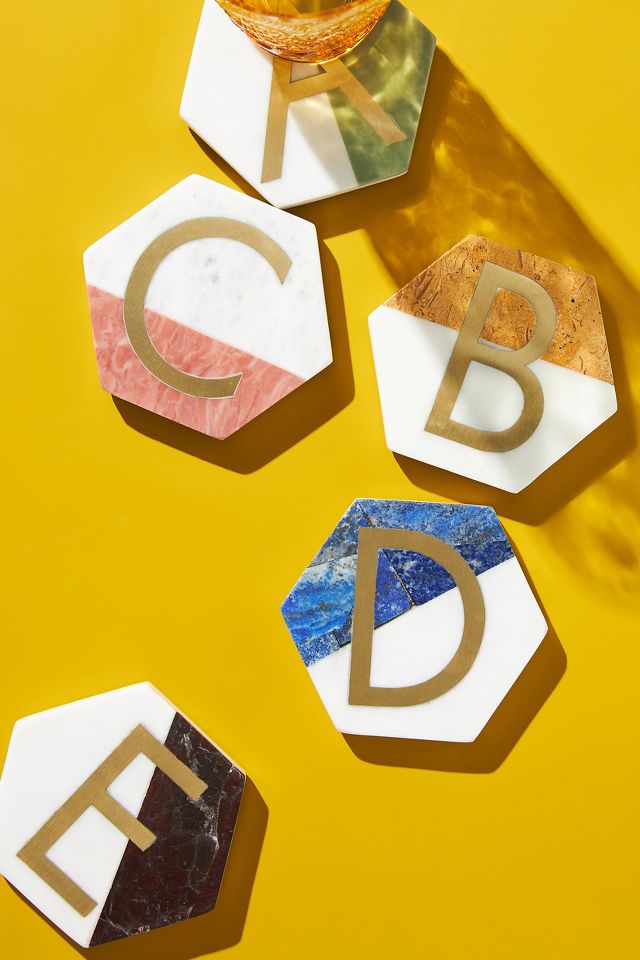 Colorblocked Monogram Coaster
Add this monogrammed coaster to a holiday stocking or include it with a bottle of wine for a perfect personalized gift for the season.

Ice Bucket
Ice bucket wrapped in croc-embossed leather. Includes ice tongs. Made in the USA of Italian materials.

Sky Stainless Steel and Leather Dice Travel Cup and 5-Dice Set
Stainless steel travel cup and five-dice set

Amaretti Virginia Soft Classic Almond Amaretti Cookies in Book Tin
Tin of soft classic almond amaretti cookies in book-shaped tin. Made in Italy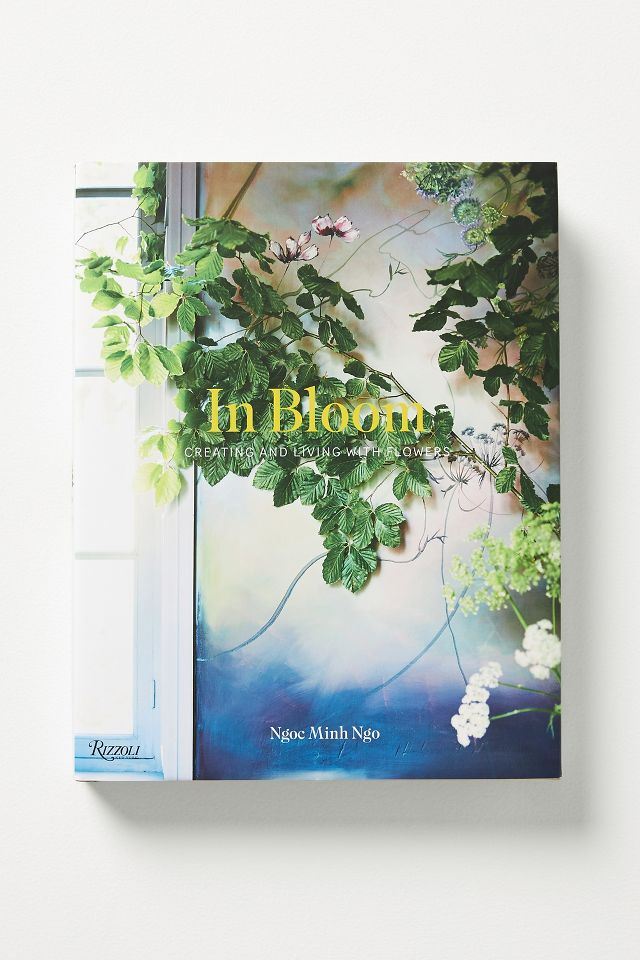 In Bloom
Learn how to bring the beauty of nature into the home with this exquisite guide, featuring ideas for stunning floral arrangements and interiors, inspired by the simple elegance of flowers.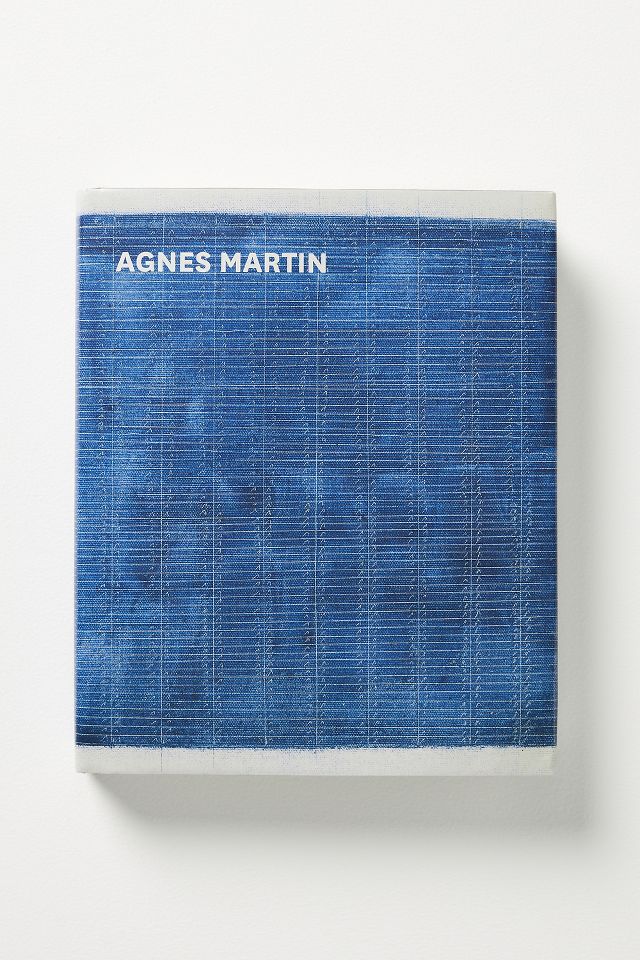 Agnes Martin
A fascinating look into the works of abstract painter Agnes Martin, this collection features stunning drawings and watercolors alongside her own writings.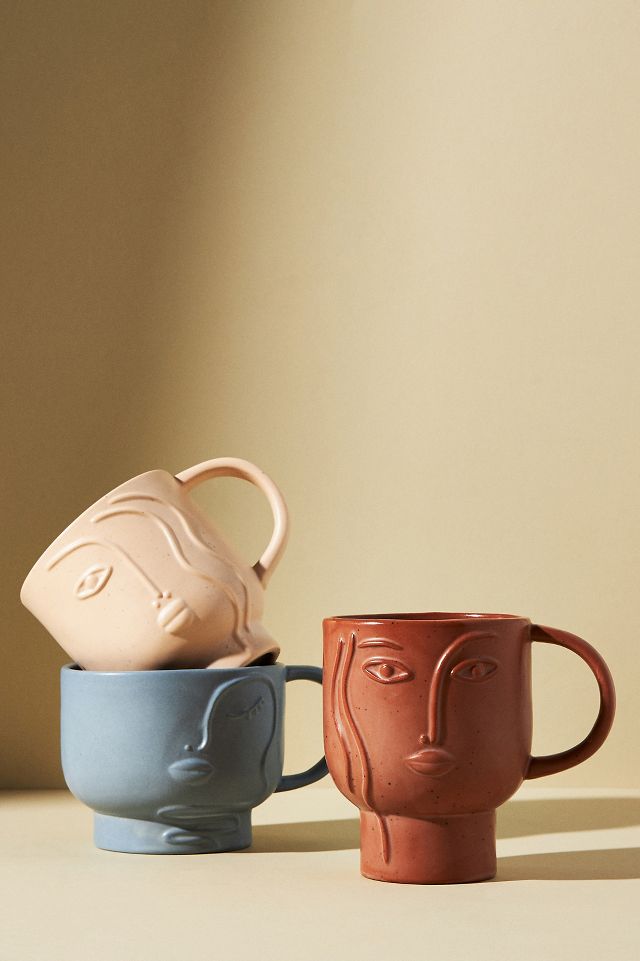 Aoife Mug
Crafted from glazed stoneware, this mug is perfect for sipping morning coffees and evening teas. Glazed stoneware. Dishwasher and microwave safe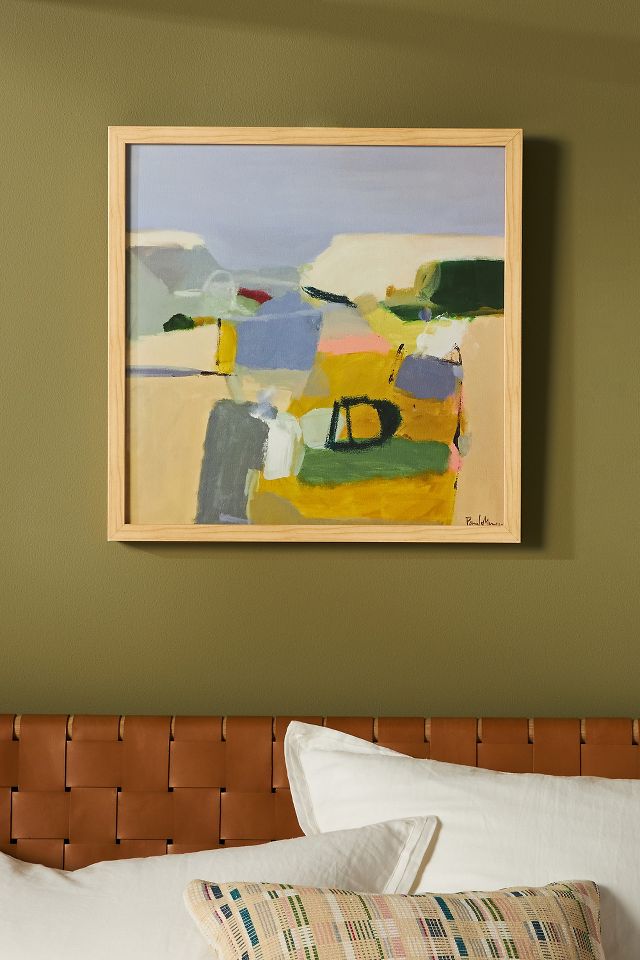 North Beach Wall Art
With a former English teacher's penchant for narrative and creativity, painter Pamela Munger's work leans toward the abstract. Using thoughtfully expressionistic brushwork, her work invites viewers to create their own stories and explore different interpretations of the natural world.

Virtus Canapé Dish with Raised Relief
Porcelain canapé dish with signature raised logo motif. Approx. 4.75"L x 4.8"W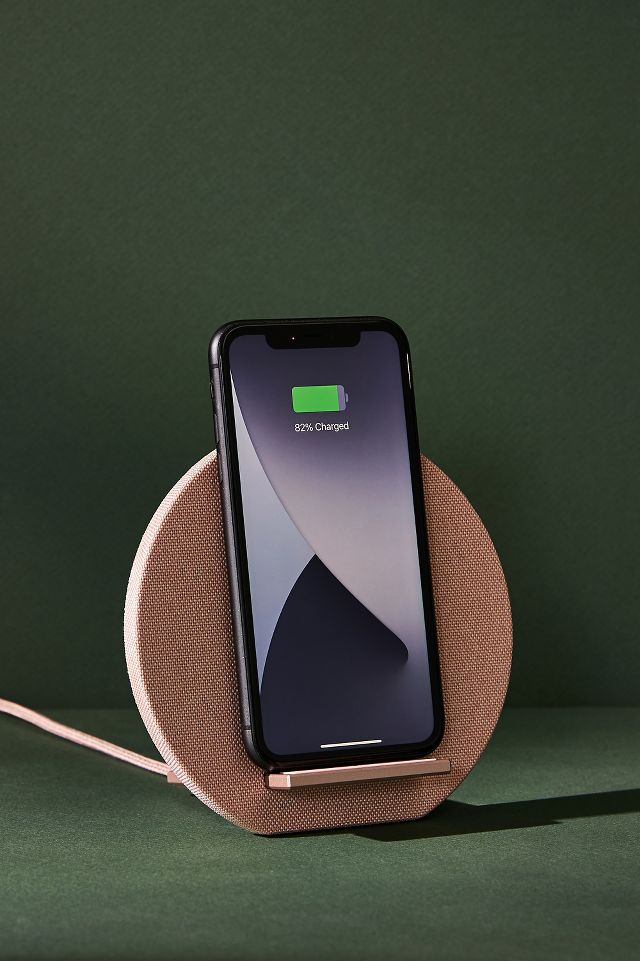 Native Union Wireless Charger Dock
Sleek and lightweight, this wireless design allows for easy, hands-free charging through your phone case.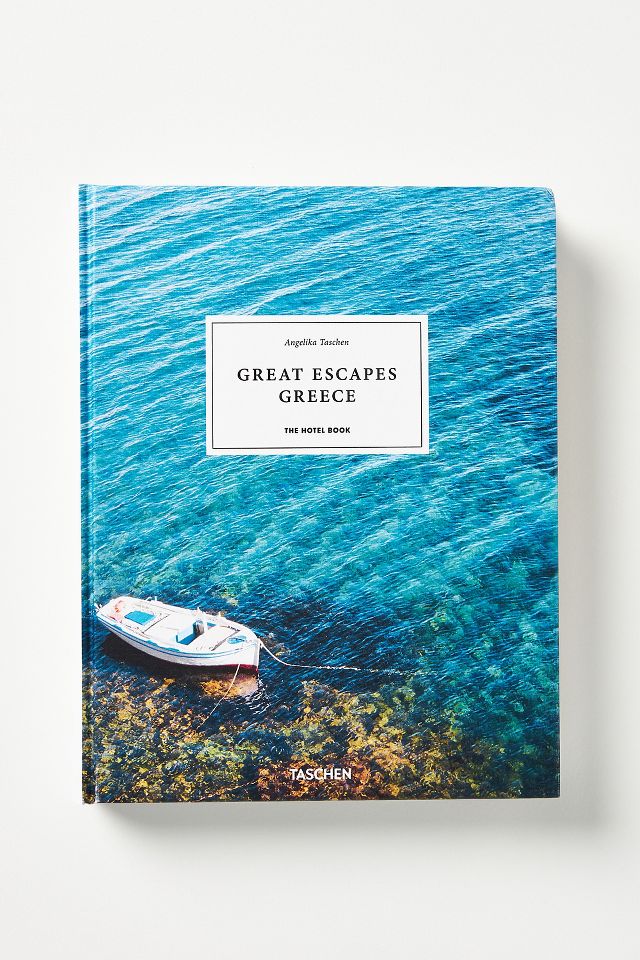 Great Escapes Greece
Hardcover. 360 pages. Taschen

Lee Steak Knives, Set of 4
Set of four. Stainless steel, pakkawood, copper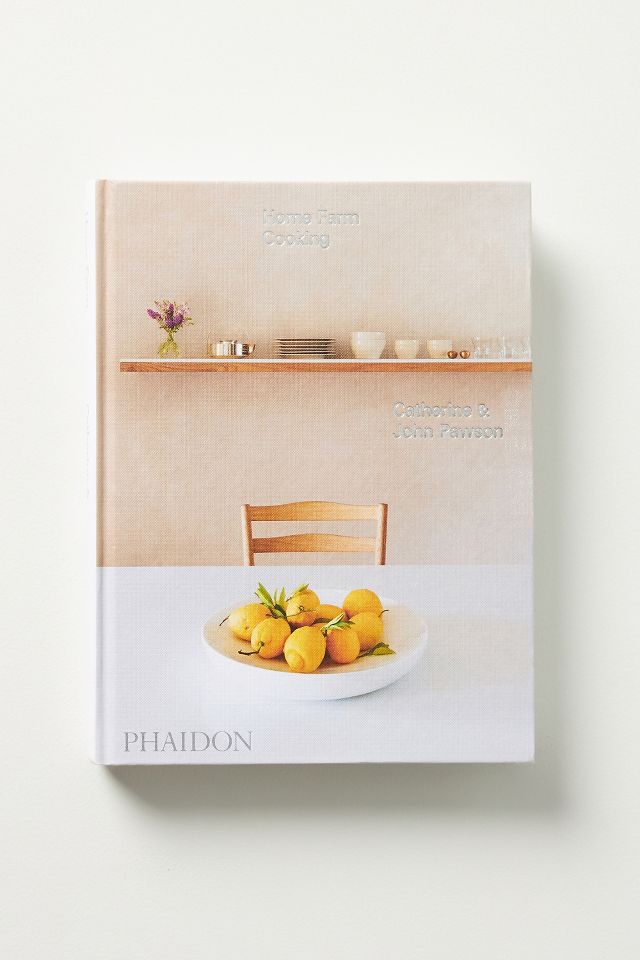 Home Farm Cooking
Home Farm is the family dwelling of John and Catherine Pawson in the heart of the English countryside, built to unite friends and loved ones in a simple, but beautiful, setting. In this personal recipe collection, they share their cherished dishes, all fundamental to their home-cooking, and entertaining repertoire.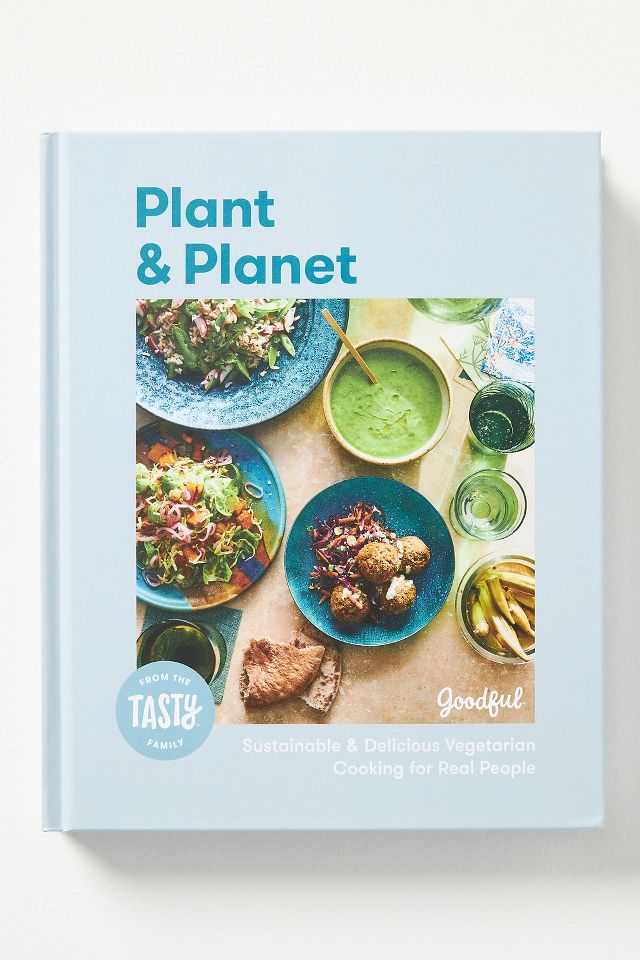 Plant & Planet
Featuring mouthwatering plant-based recipes alongside guides to growing ingredients and transforming kitchen scraps, this book is a must for any sustainable chef.

Long Umbrella
Umbrella with logo print. Made of metal and nylon. Approx. 32.3"W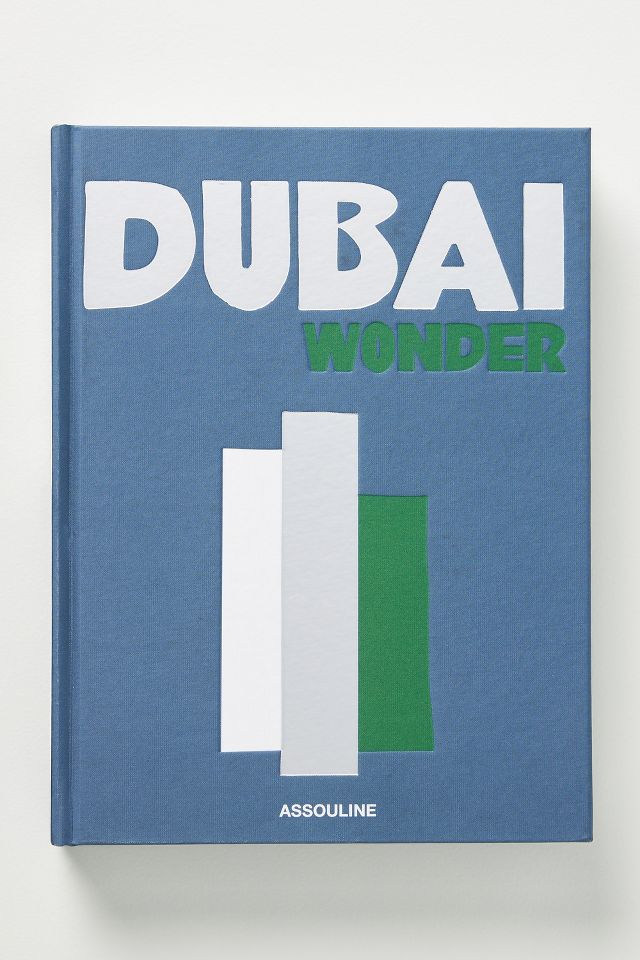 Dubai Wonder
Hardcover. 304 pages. Assouline Publishing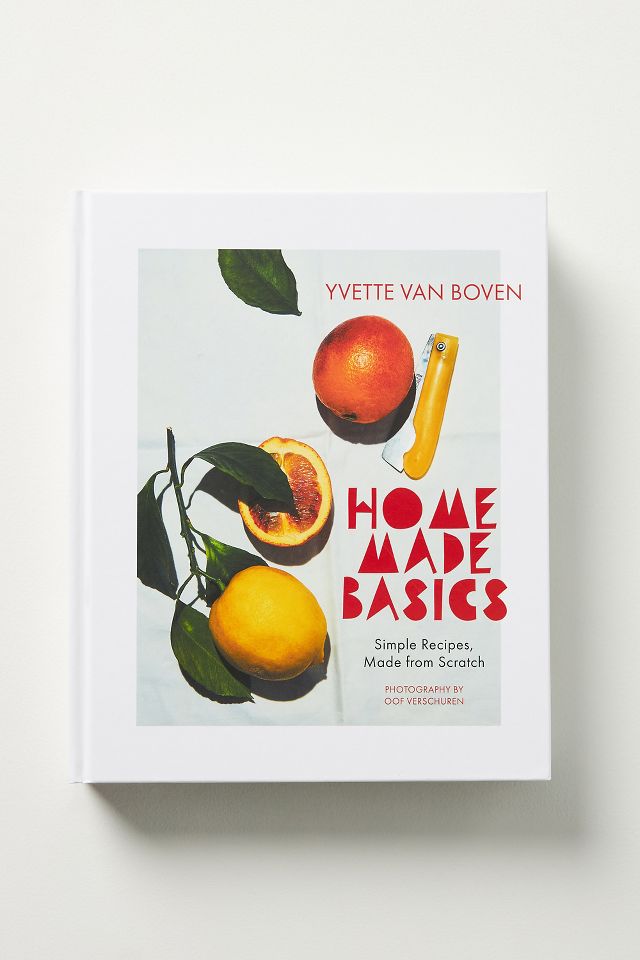 Homemade Basics
Hardcover. 464 pages. Abrams

Bertil Vallien "Brains On Stone Hefaistos" Sculpture
Limited Edition of 500 pieces By artist Bertil Vallien. Mounted mask sculpture is made of glass. Approx. 2"L x 2.5"W x 5.75"T. Sweden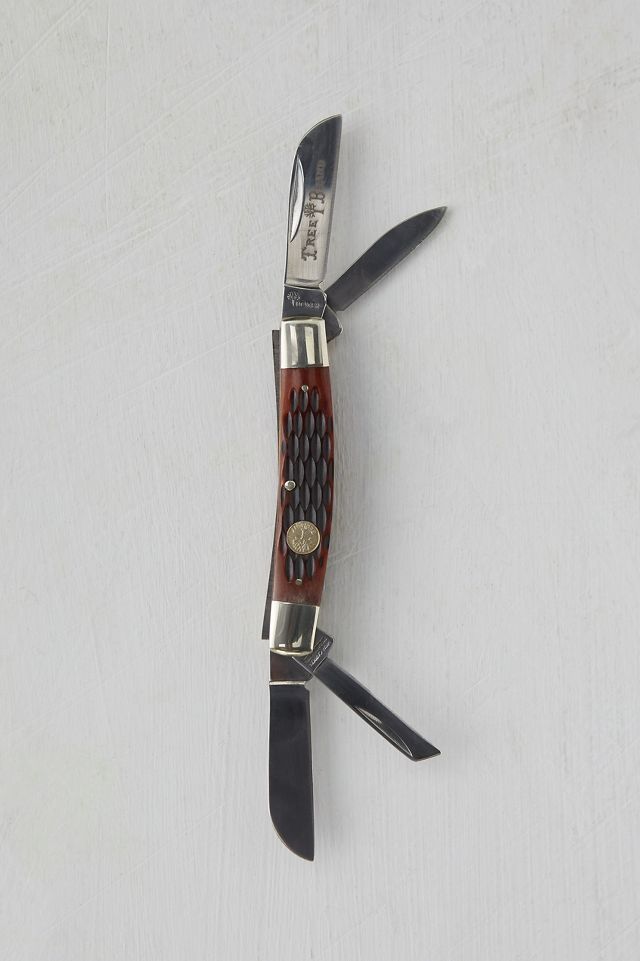 Boker Pocket Knife
A modern update to the traditional pocket knife, offering all the best components, featuring bone scales, nickel silver bolsters, brass linings, and high carbon stainless steel blades. for those who don't mind using two hands. Germany

Georg Jensen Sky 5 Dice Set
Fastened with a leather strap, this dice case is fashioned from mirror polished stainless steel and contains five classic dice that are a luxurious addition to a game night or party. Part of the Sky collection designed by French-born Aurelien Barbry, who describes his work as "aesthetic functionality" that brings together both elegance and complete practicality. Dimensions: 3.31"H x 0.79"W

Today's Special
Get to know 100 of the most exciting rising-star chefs from around the world, as selected by 20 respected culinary figures. Hardcover. 440 pages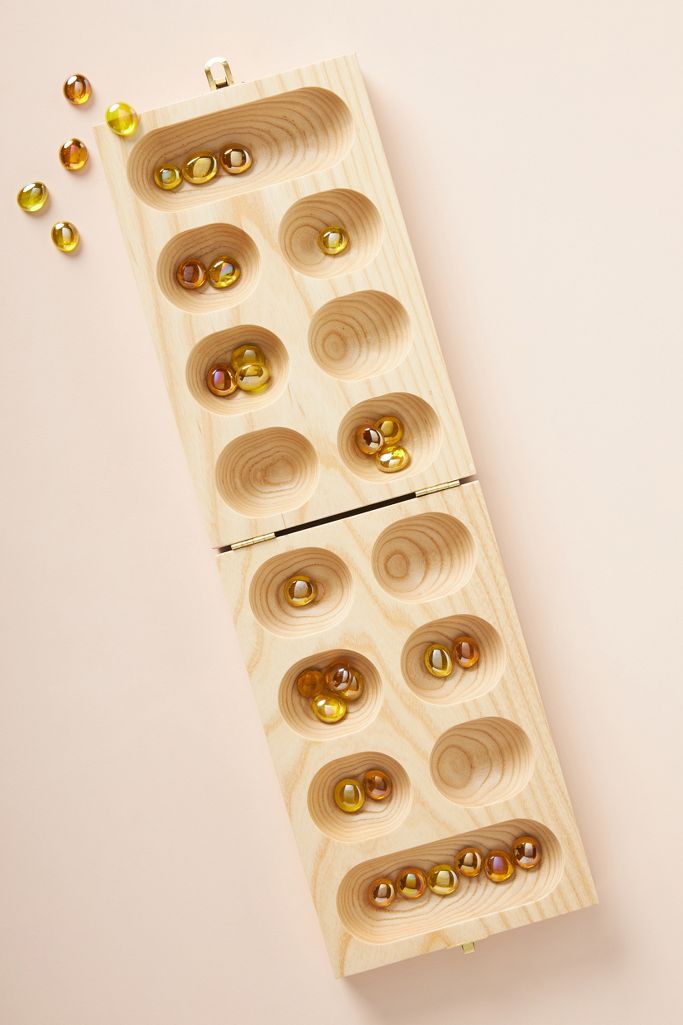 Wolfum Mancala Game
Exquisitely crafted from solid ash wood, this mancala game promises to be cherished as a family heirloom for years to come.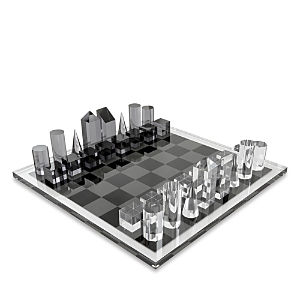 Tizo Designs Lucite Chess Set
Set includes 32 Lucite chess pieces (16 clear and 16 smoke-tone), one Lucite board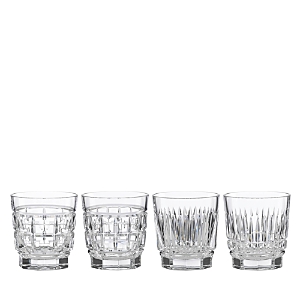 Thomas O'Brien for Reed & Barton New Vintage Barware Collection
Highlighted by sleek architectural lines, this exclusive collection by Thomas O'Brien brings a distinctive touch of style to cocktail hour

The Coastal Holiday Decorative Tray
Decorative acrylic tray with iconic images with exceptional product design. Each tray comes in a keepsake home box. Approx. 17"L x 15.0"W x 1.5"T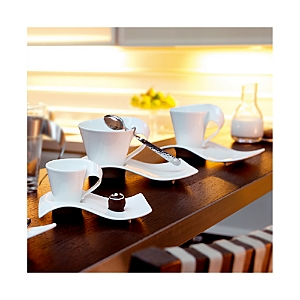 Villeroy & Boch New Wave Café Accents
Wake up in style with this designer coffee series from Villeroy & Boch. These stylish mugs look like works of modern art, but are actually functional pieces that make getting up in the morning just a little more worth while. Complete with matching party plate-sized to hold a small treat. This cool collection is perfect for morning, noon or night. Microwave and dishwasher safe.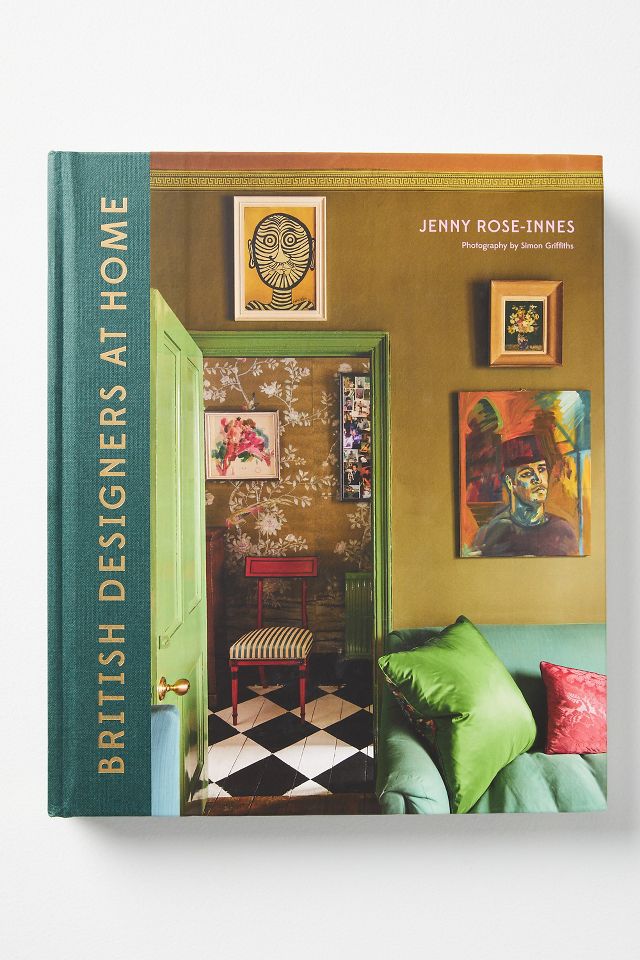 British Designers at Home
This engaging and visually stunning book profiles over twenty of the most important names in British design and decoration in their own personal spaces.

Giardinia White Porcelain Vase
Vase embellished with intricate, hand-carved patterns by artisans. Made of white glazed porcelain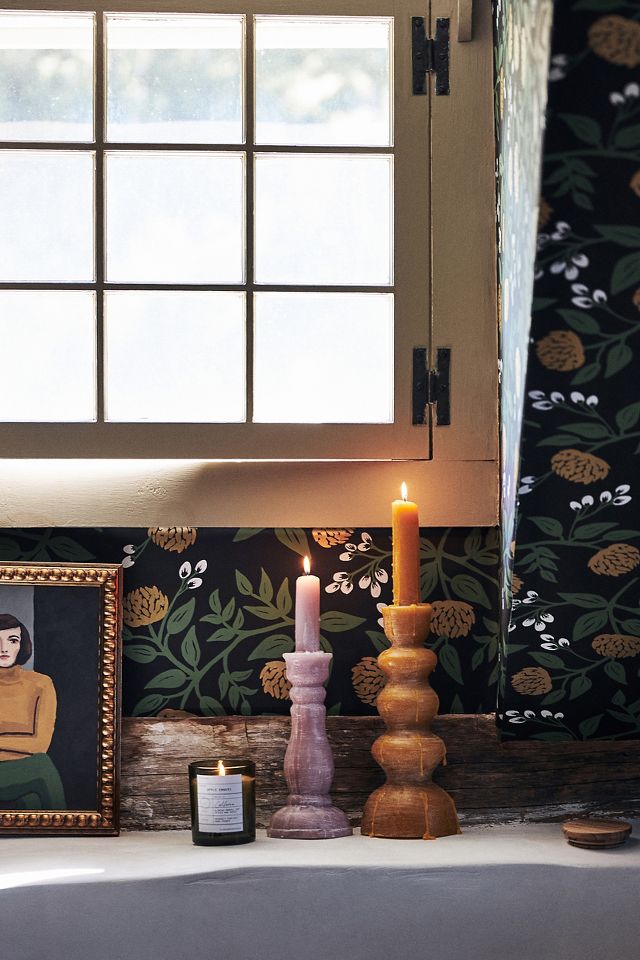 Spindle Taper Candle
Inspired by an elegant spindle shape, this taper features a base that allows it to stand on its own without a candle holder. Crafted from unscented wax with pigments that lend it a unique coloring, each taper invites ambiance to your dining table or provides a decorative accent for a mantelpiece moment above a fireplace.

Rabbit Embroidered Tea Towels, Set of 2
Embroidered tea towels. Approx. 22"L. Ramie/cotton.

TruffleHunter Truffle Condiment Discovery set
Truffle Condiment Discovery Set includes: flaked black truffle sea salt, black truffle mayonnaise, white truffle honey, black truffle ketchup, truffle dust, and black truffle mustard.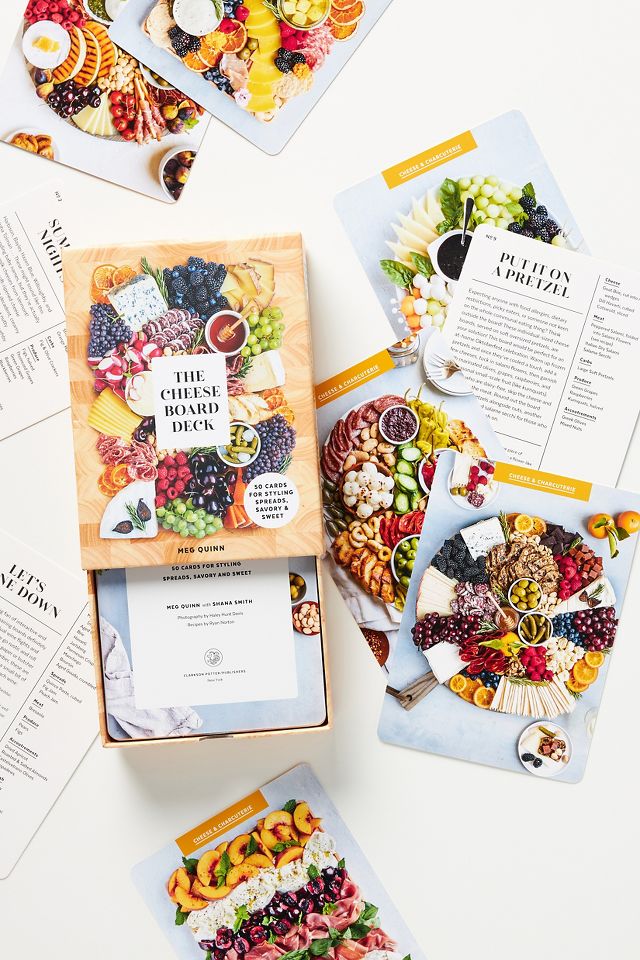 The Cheese Board Deck: 50 Cards For Styling Spreads, Savory, and Sweet
Elevate your next gathering with this beautiful, helpful card deck that offers 50 creative ideas for styling and presenting food platters for any occasion - no cooking skills required.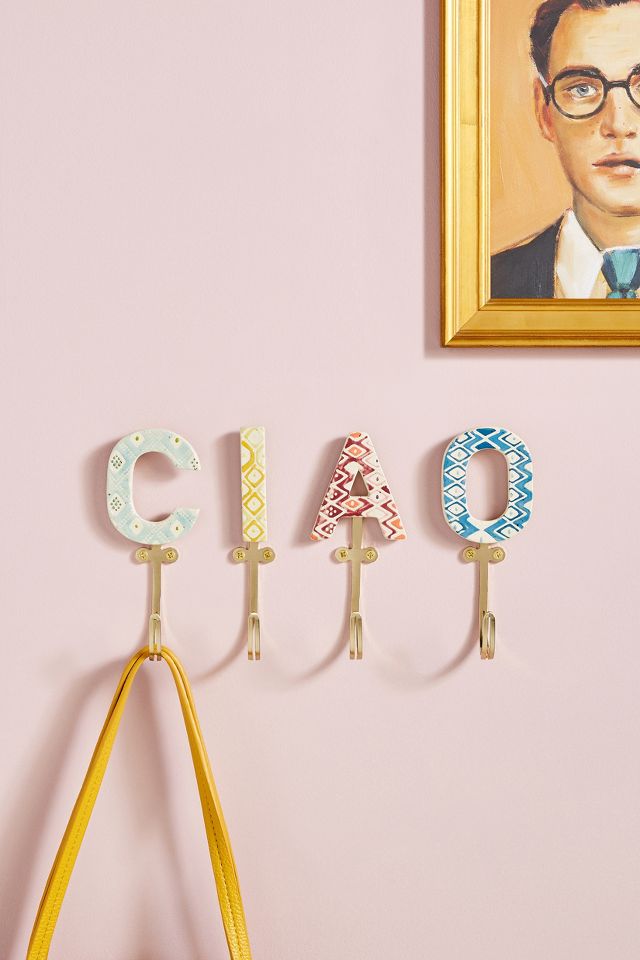 Hallie Monogram Hook
Featuring a charming hand-painted design, these monogram hooks bring a personalized touch to wall storage.

Patience Brewster Baby Betsy Bunny Figure
Bunny figurine holding beet is made of resin.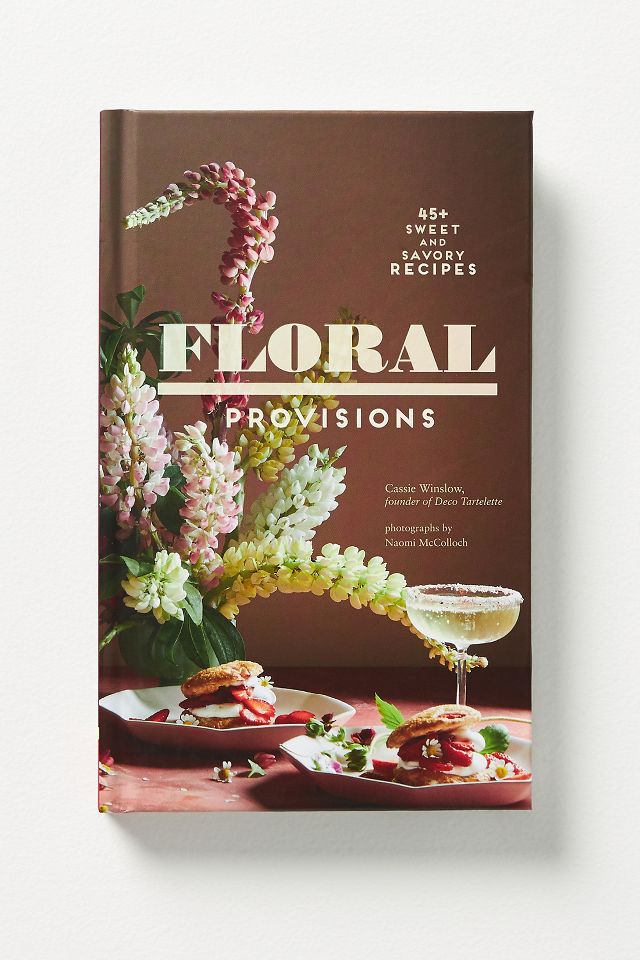 Floral Provisions
Ensure your dish is always the star of the party with this collection of delicious recipes that incorporate edible flowers. Featuring everything from cheese boards to cakes, these whimsical, visually stunning treats are perfect for picnics, celebrations, and everything in between.

Churchill Hand Soap, Lotion & Towel in Angled Ceramic Caddy, Vanilla Bourbon
Elevate your bathroom aesthetic with the 4-Piece Soap, Lotion and Towel Set. Dispensers with easy-to-use pumps for dispensing just the right amount of soap or lotion. Bath tray with raised edges for organizing your counter space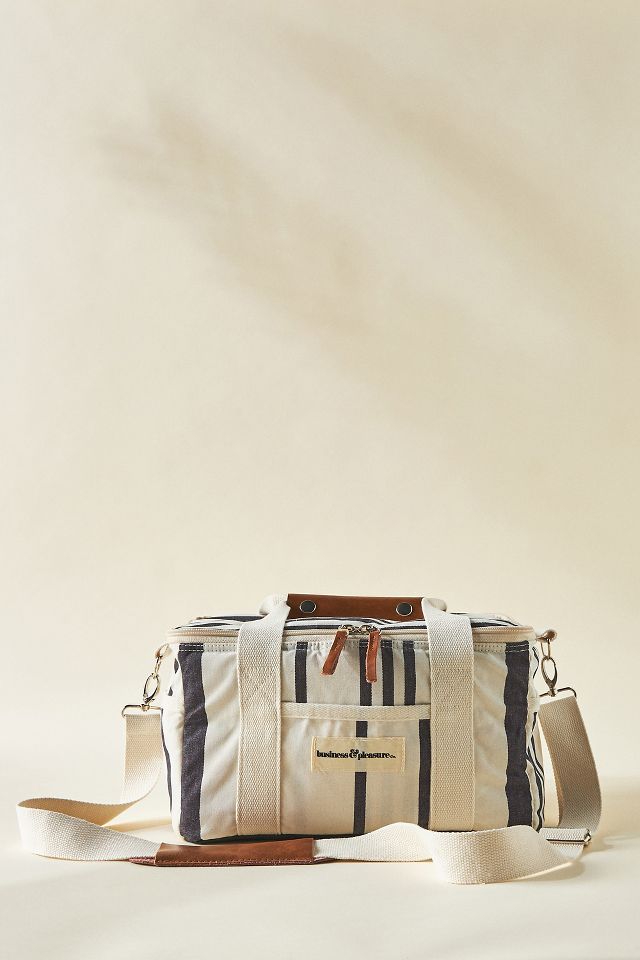 Business & Pleasure Co. Cooler
Summer adventures call for a functional - yet stylish - cooler to tote beach day treats.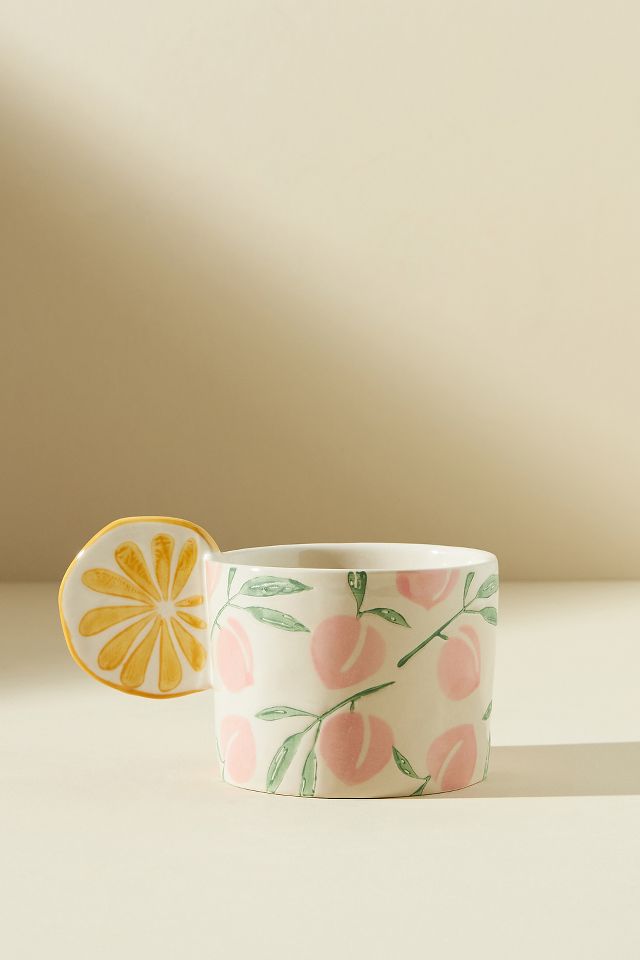 Grove Mug
Freshen up your cupboard with this whimsical mug featuring a slice of citrus as the handle. Hand-glazed stoneware. Dishwasher and microwave safe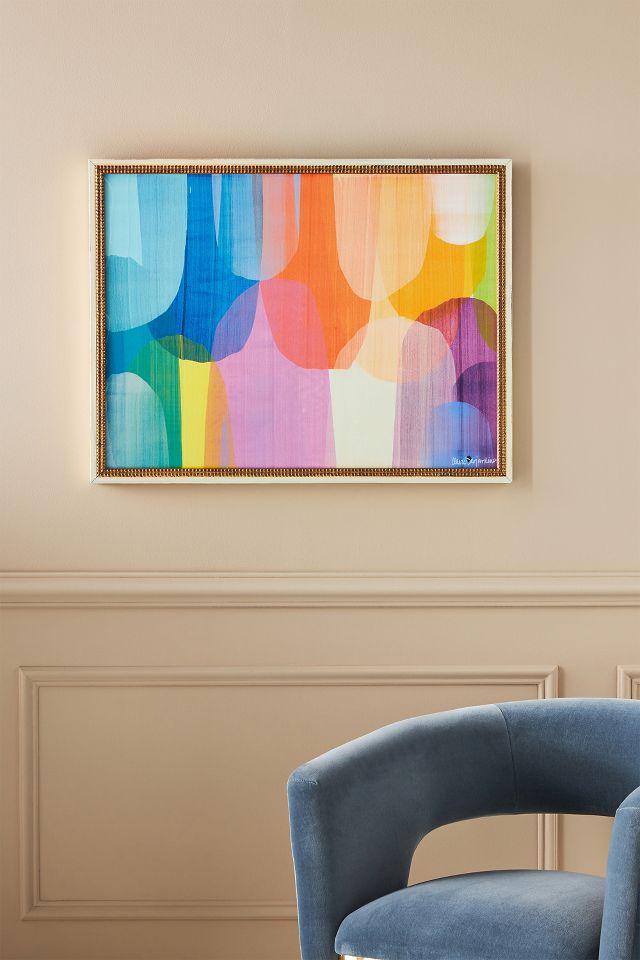 Sweet Tooth Wall Art
Quebec artist Claire Desjardins is best described using her own mantra - each of us is the maker of our own destiny. Her destiny came to fruition in 2011 after leaving a graphic design career to pursue her true passion, painting, following the footsteps of her artist relatives. With creativity in her blood, Desjardins is best known for her use of vibrant colors inspired by graffiti, street art and abstract expressionism.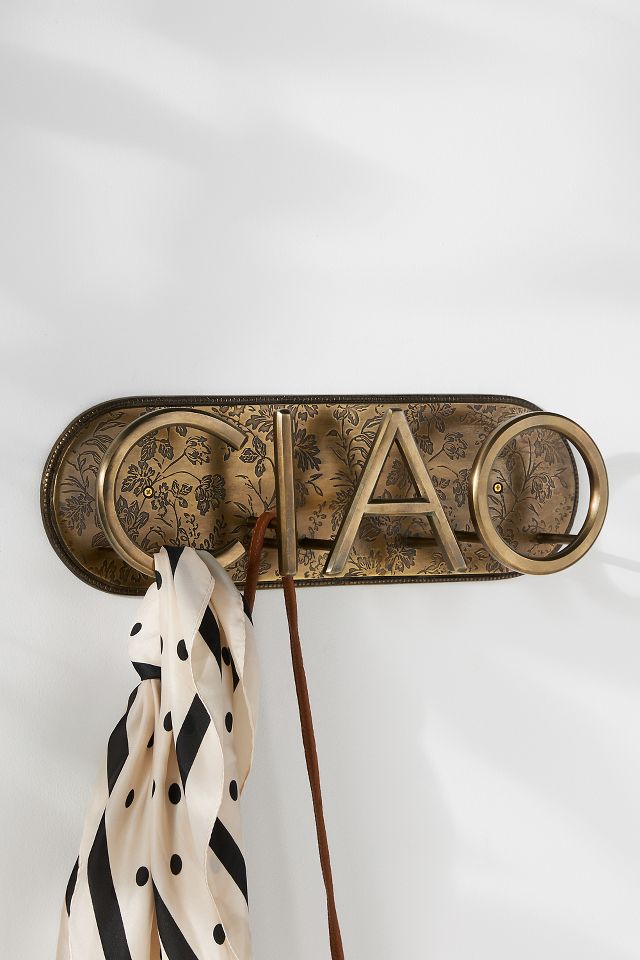 Ciao Hook Rack
Brass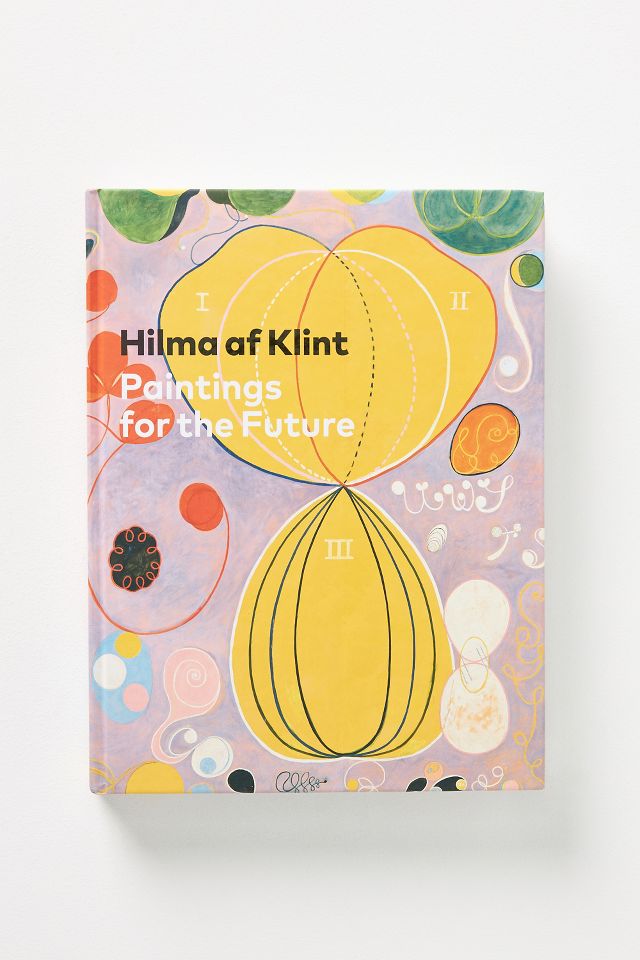 Paintings for the Future
Though they were hidden for years after her death, the works of Hilma af Klint have revealed her to be a pioneer of abstract art. This volume showcases her groundbreaking paintings alongside essays exploring the social and artistic contexts of her pieces.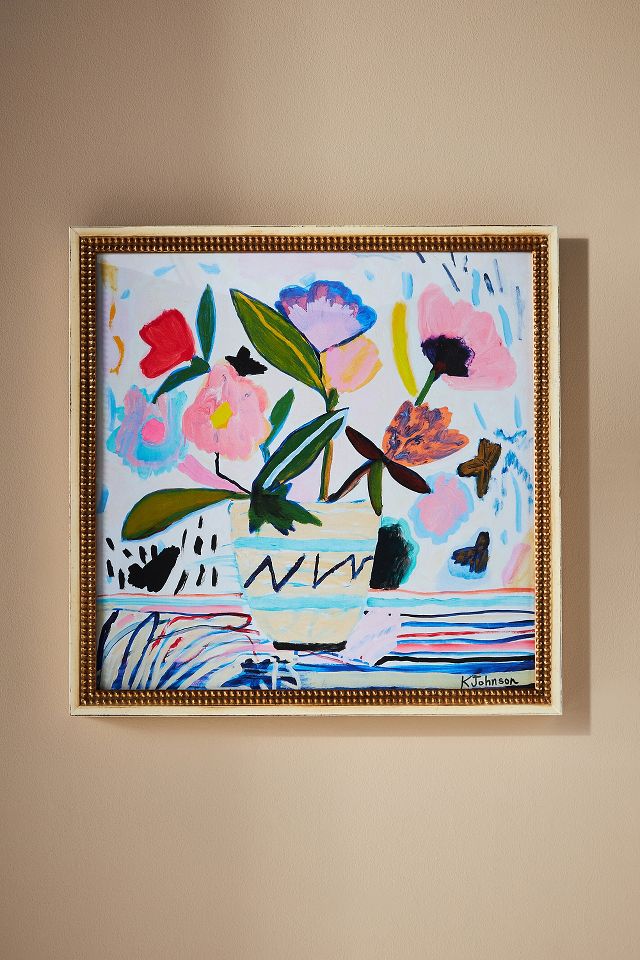 Pink Poppy Wall Art
Artist Kaitlin Johnson works in acrylics on canvas, creating dramatic abstract paintings inspired by nature. Her artistic practice focuses on coaxing out the beauty and raw emotion of each inspiration, drawing on rhythms and unique combinations of color gathered from her world travels. There is always an inspiration, from a landscape to a pattern to a combination of colors, that is immediately transferred onto the canvas in a raw form. She begins by letting the atmosphere around her guide her brush, stacking color upon color, layer upon layer, until slowly her vision begins to take shape and she produces a satisfying end product.

Virtus Candy Dish
Catchall dish is decorated with the Versace V, set against a checkerboard design Made of porcelain. Approx. 7"L x 7"W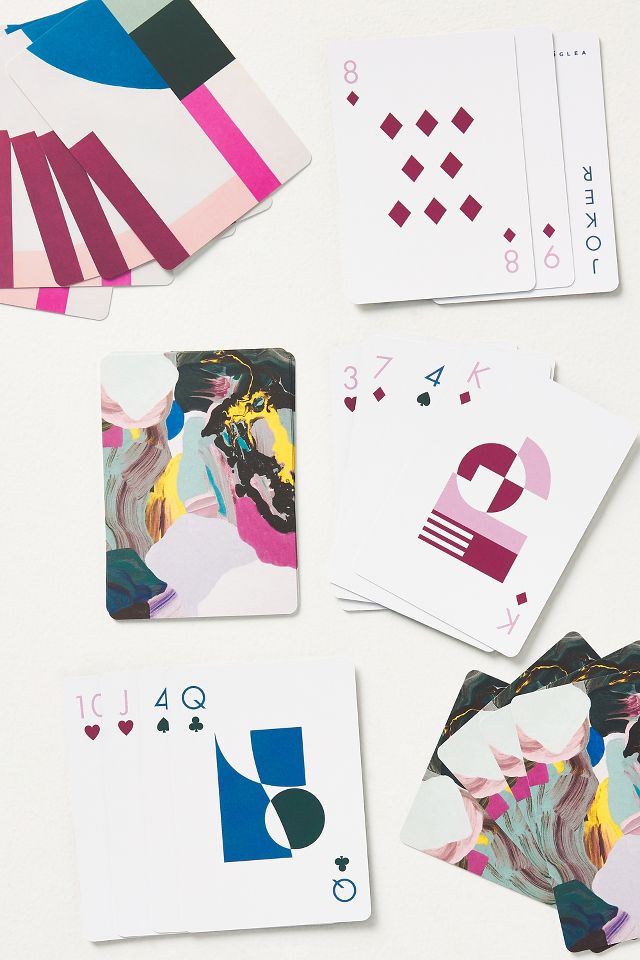 Moglea Playing Cards, Set of 2
The perfect stocking stuffer? A set of playing cards. With twin decks, this set offers gifts for two lucky recipients.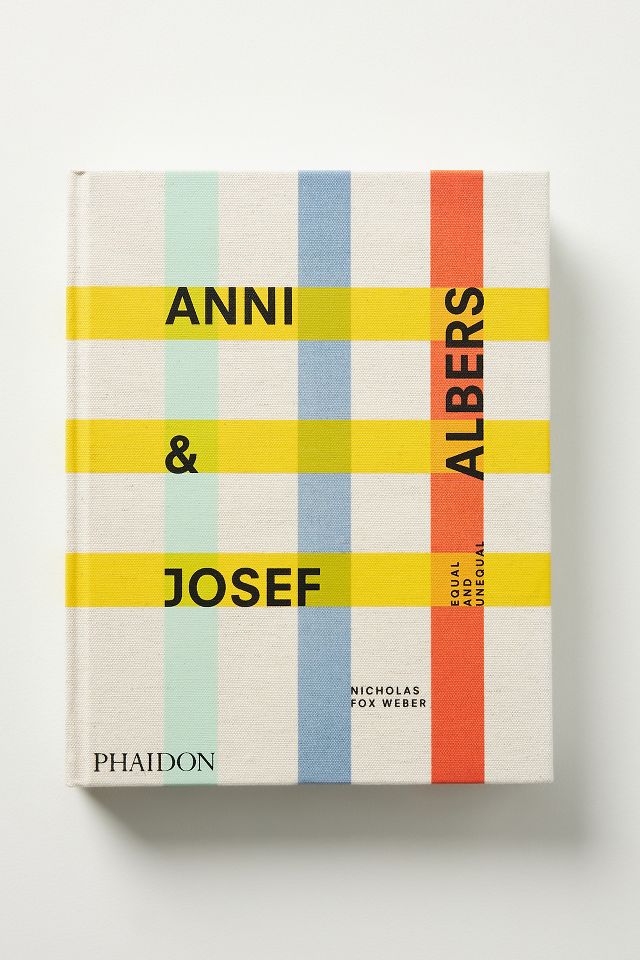 Anni & Josef Albers
The leading pioneers of modern art and design, Josef and Anni Albers are celebrated in this book featuring more than 700 pieces of their works. Tracing the lives and careers of these two pioneers of abstract art, this visual biography presents their rich lives and influence on not only each other, but the world.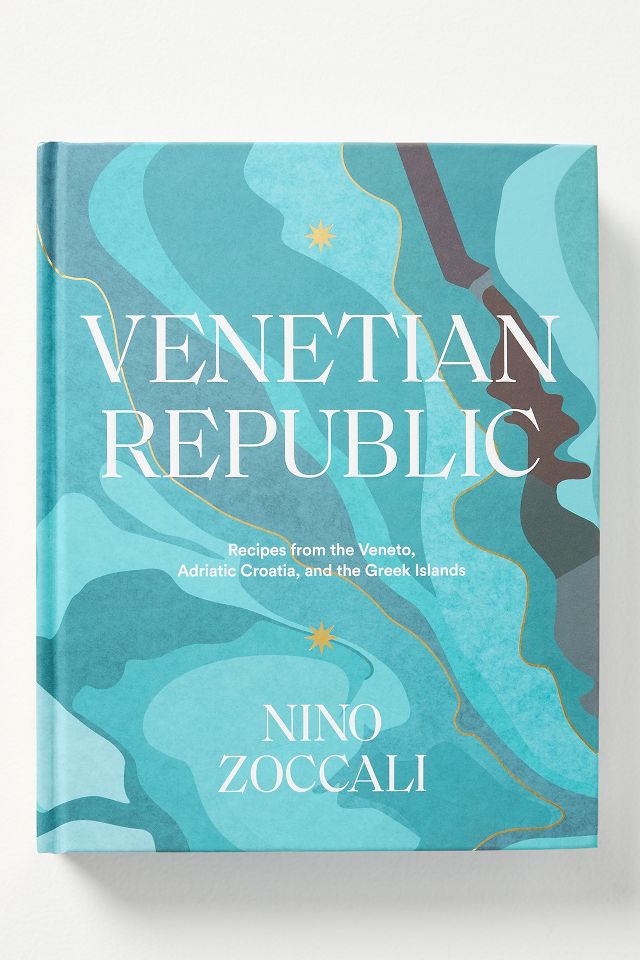 Venetian Republic
Featuring recipes, photographs, and bits of history, this book from Italian chef Nino Zoccali and his Greek wife Krissoula explores the culinary history and traditions of the former Venetian Republic lands.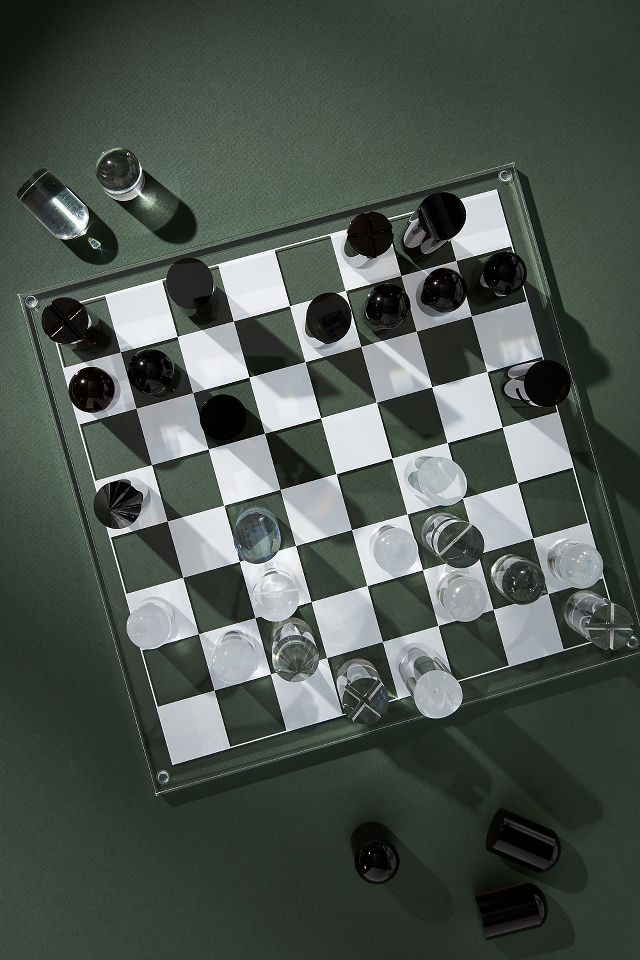 Sunnylife Lucite Chess & Checkers Set
Created on the beaches of Sydney, Sunnylife is a summer lifestyle brand designed to share Australia's authentic, happy-go-lucky way of life with the rest of the world. Providing games and accessories for the beach, pool, and backyard, their vibrant products entertain at any occasion - and remind us that summer never has to end.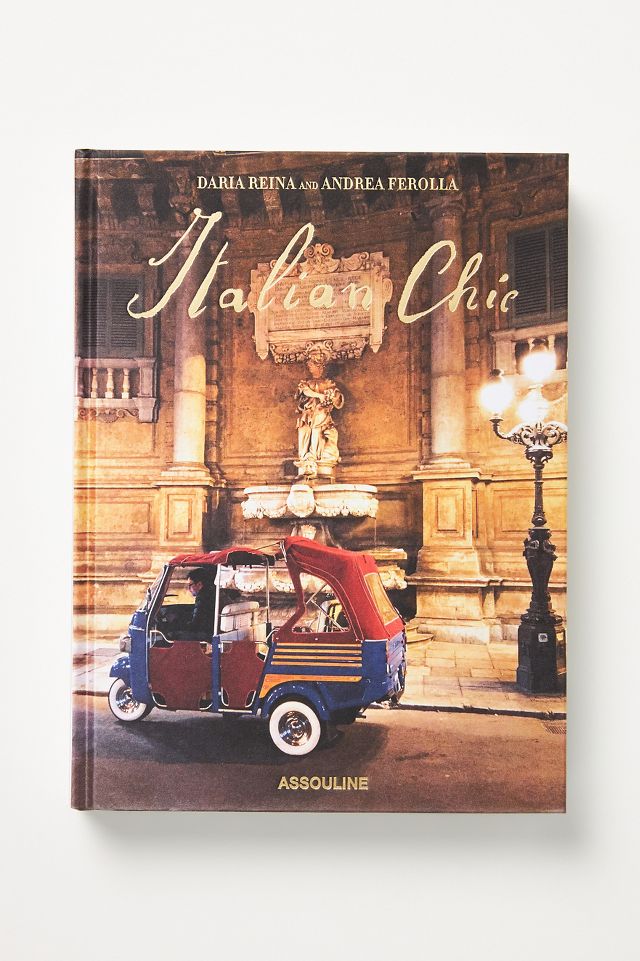 Italian Chic
Hardcover. 621 pages. Assouline

Italian Rum Cake
This authentic pastry elevates indulgence to an art form. Consisting of moist cake layers soaked in imported dark rum, we infuse every piece with silky smooth chocolate and creamy vanilla custard for an Old World flavor that'll transport your customers' taste buds.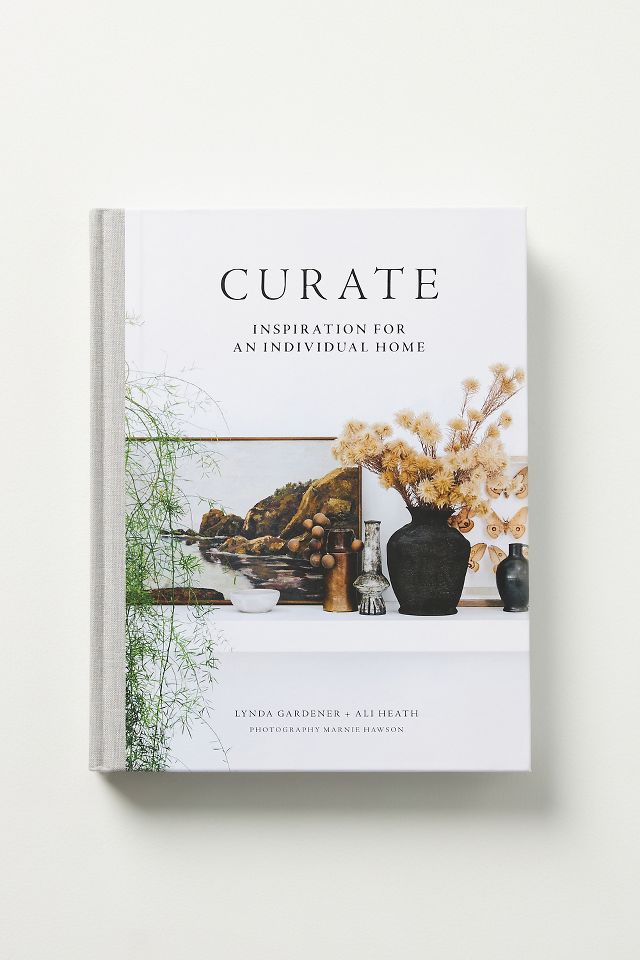 Curate
Hardcover. 244 pages. Hachette

Il Bartattolo del Farmacista Biscotti Jar, 13 oz.
The shape of this jar is one of the classic shapes of the apothecary jars of the Italian Renaissance, with lion heads holding twisted ring handles. The exotic illustration, all in blue, is another hallmark of these jars. The painting on this jar is masterful. It is completely handmade and hand-painted in the Tuscan village of Montelupo, world-famous for centuries for their ceramic productions.

Italian Gold Single Panel Fire Screen
Single-panel fire screen with Italian gold finish. Made of iron and tole. Approx. 37"L x 6"D x 28"T.

Brass Loop Tray
A resin and bone exterior features a brass filet loop that is inlaid. The substrate of wood composite gives this tray strength and stability to hold up over time without warping or movement. Made of brass, resin, and bone. Overall: 13"L x 21"W x 1"T.

Orrefors Raspberry Small Bowl
Designed by Anne Nilsson. Bowl made of lead-free crystal. 7.5"Dia. x 3"T.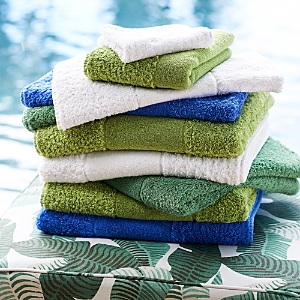 Abyss Super Line Towels
A signature bias trim and luxurious hand typifies the Abyss Super Line collection, dyed in piece so the bias, towel and even the care labels are perfectly matched

Galison Publishing Liberty London 500-Piece Double-Sided Puzzle
Liberty London is known for its floral and graphic prints and the offering of innovative and eclectic designs. The Liberty London Maxine 500 Piece Double Sided Puzzle with Shaped Pieces from Galison is a new spin on the double-sided puzzle with 15 shaped pieces. Glossy front and matte back for easy sorting. 500 pieces total; 15 shaped pieces.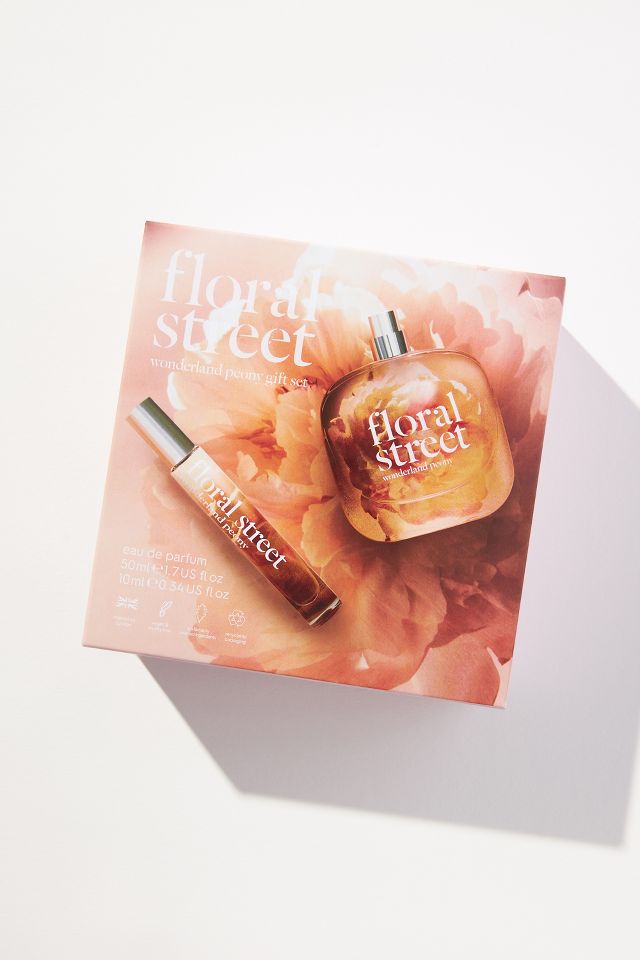 Floral Street Wonderland Peony Home & Away Set
Wonderland Peony: Armfuls of peonies, pink berries, and violets are warmed by hints of cedarwood and vetiver for a sophisticated yet captivating scent. (FLORAL). Set includes one full size and one travel size eau de parfum

Floral Textured Fabric Weekender Bag
Cleobella weekender bag in floral pattern textured fabric and leather. Rolled top handles. Detachable, adjustable crossbody strap. Zip top closure. Exterior, back zip pocket. Interior, one zip pocket. Lining: cotton. Approx. 12"H x 17"W x 6"D

Mosaic Textured Fabric Weekender Bag
Cleobella weekender bag in textured mosaic fabric and leather. Rolled top handles. Detachable, adjustable crossbody strap. Zip top closure. Exterior, back zip pocket. Interior, one zip pocket. Lining: cotton. Approx. 12"H x 17"W x 6"D

Checker Textured Fabric Weekender Bag
Cleobella weekender bag in checker textured fabric and leather. Rolled top handles. Detachable, adjustable crossbody strap. Zip top closure. Exterior, back zip pocket. Interior, one zip pocket. Lining: cotton. Approx. 12"H x 17"W x 6"D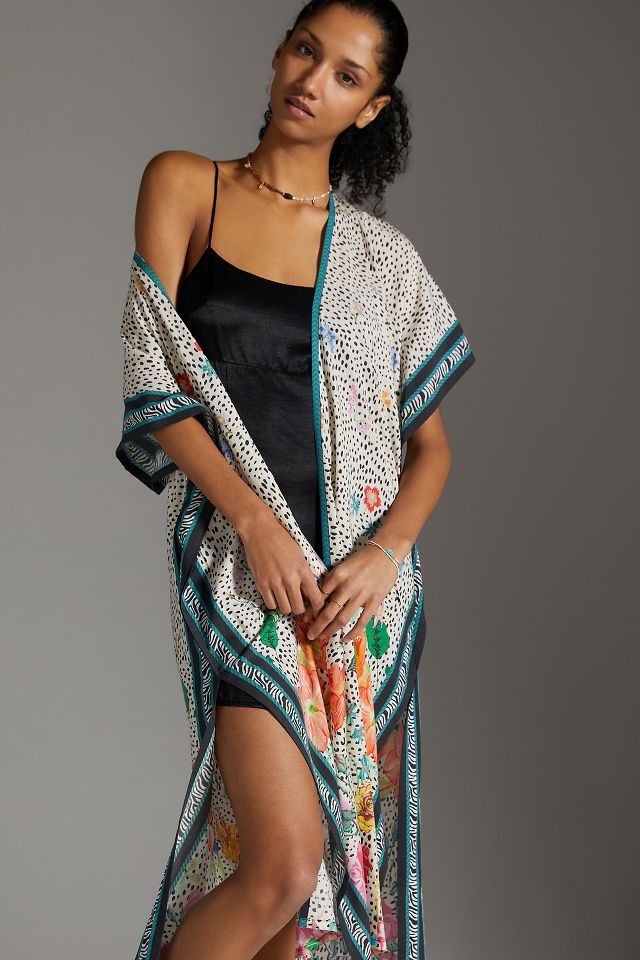 Woven Floral Ruana
This floral statement piece imbues any look with a touch of boho flair. Viscose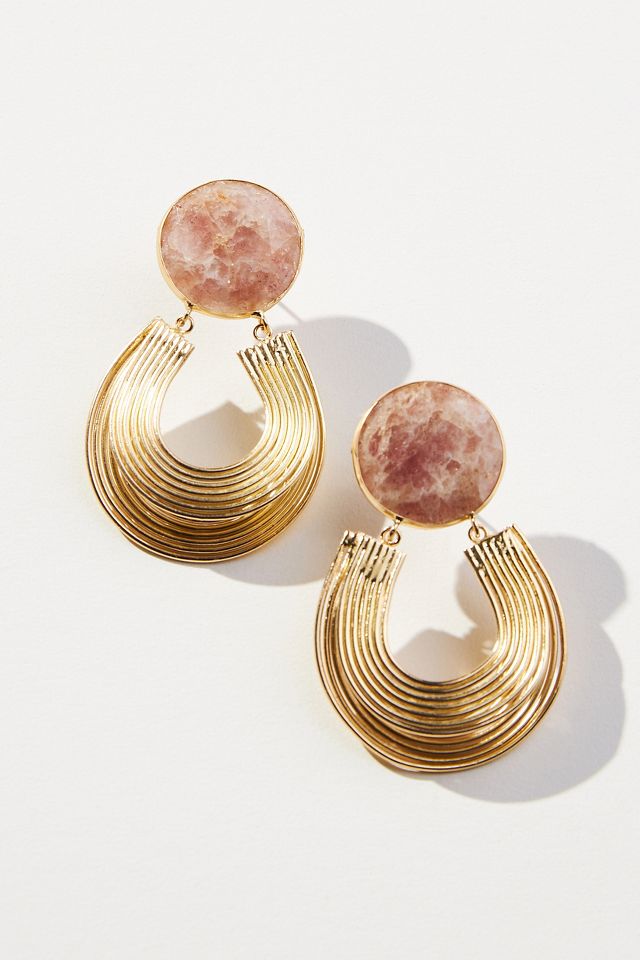 Metal Stone Earrings
Elevate a favorite frock and heels with this stunning pair, embedded with dazzling stones.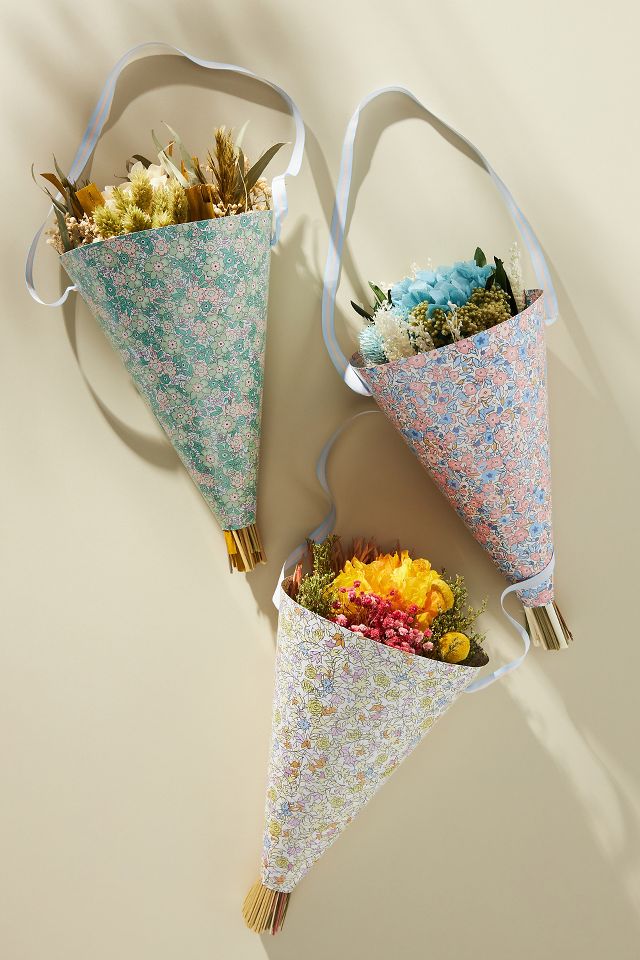 Mer-Sea & Co. Maman Bouquet
Perfect for Mother's Day, this beautiful dried bouquet is lovely on its own or as part of an artful arrangement - it's a decorative touch that's always in season.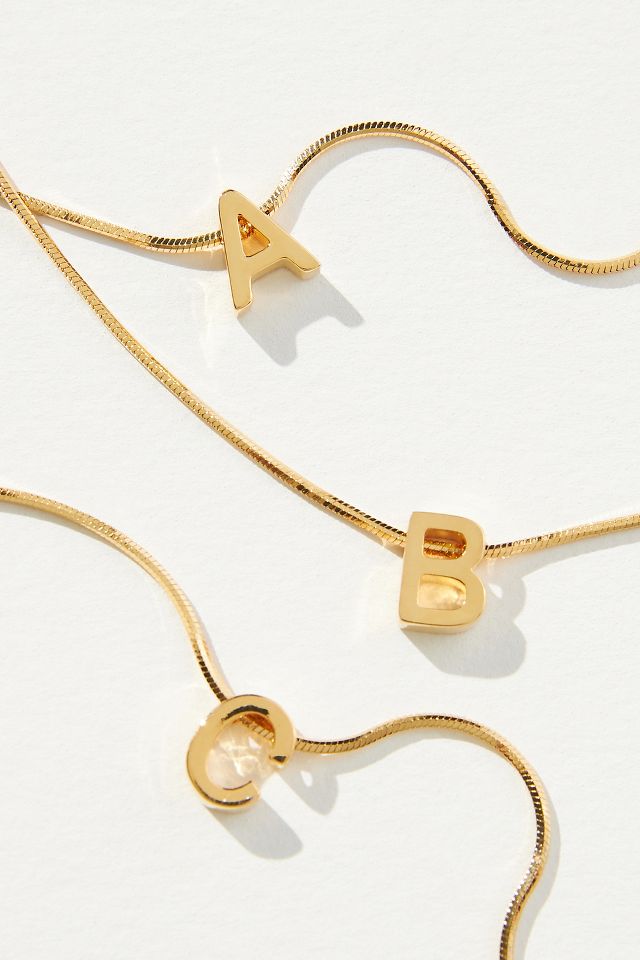 Dainty Monogram Necklace
A delicate initial brings extra personality to this minimalist necklace. 14K gold-plated brass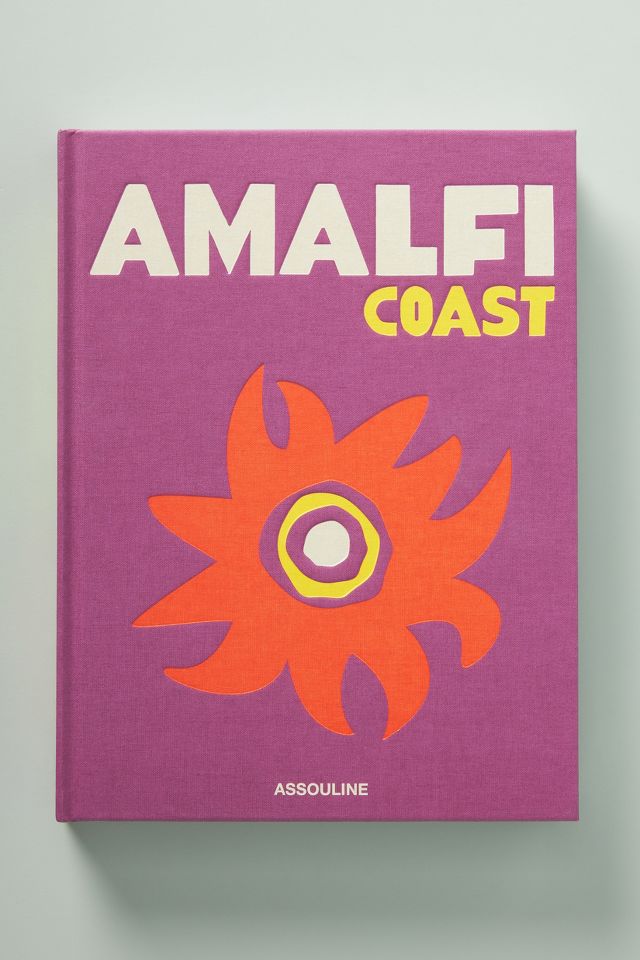 Amalfi Coast
This enchanting coffee table book takes readers on a photographic tour of Italy's breathtaking Amalfi Coast - and the many delights that accompany it.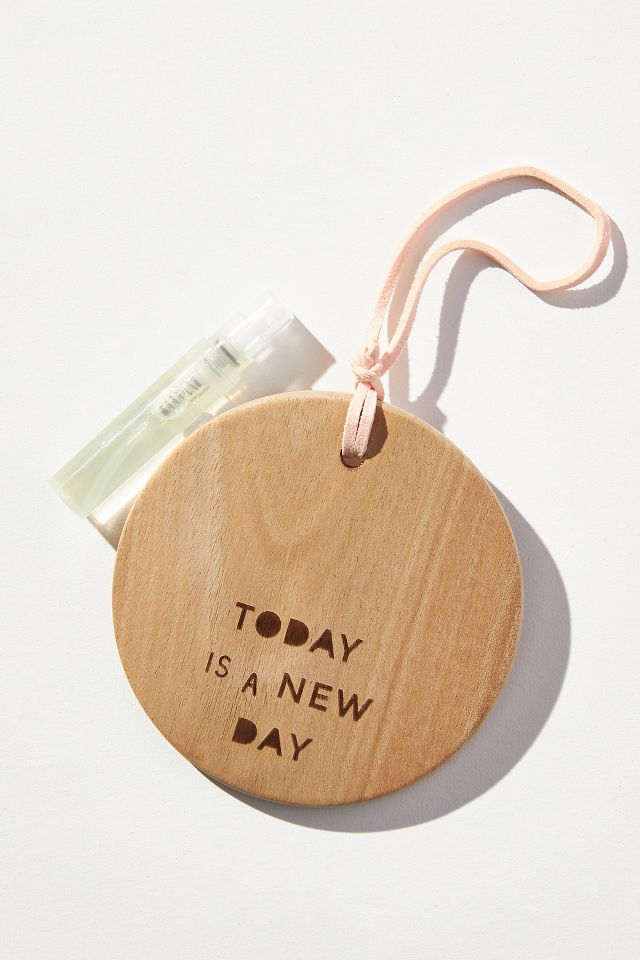 Mer-Sea & Co. Live Well, Be Well Diffuser Pendant
Acacia wood pendant; cedarwood oil, patchouli oil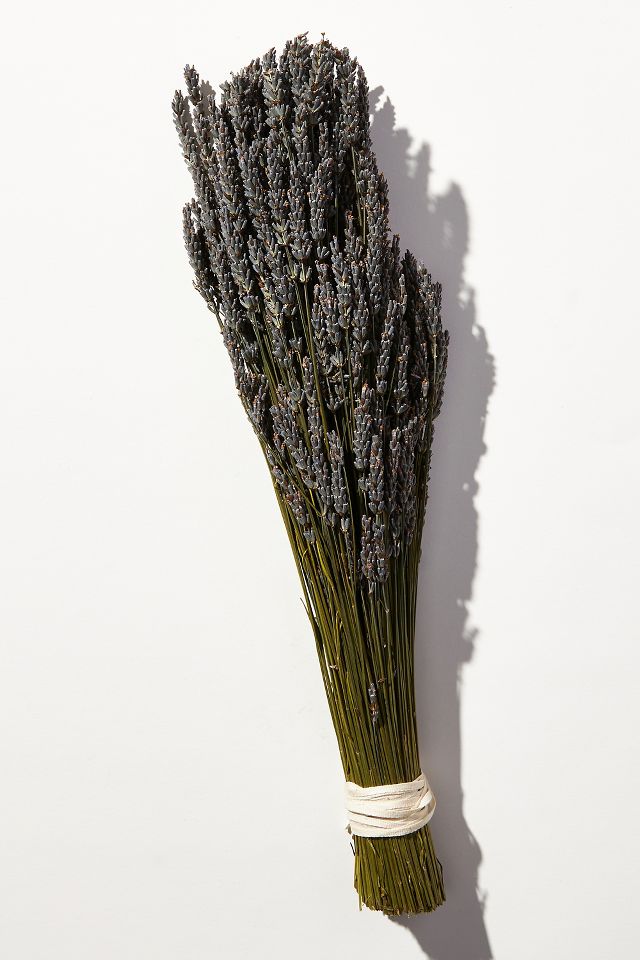 Mer-Sea & Co. Live Well, Be Well Aromatherapy Shower Bundle
Lavender

Mer-Sea & Co. Avant Garden Perfume Pendant Necklace
Keep your favorite scent close to your heart with this stunning pendant necklace that doubles as a chalice of perfume. How to use: Choose from three included fragrances (or your tried-and-true favorite) and use the included dropper to transfer the scent into the vial.

TruffleHunter Black Truffle Oil - Double Concentrate (250ml/8.45 oz)
TruffleHunter has shaved the highest quality black truffles and expertly blended them with unique flavor & cold-pressed extra virgin olive oil. Cold-pressing produces less oil than heated pressing but ensures that the delicate flavors & aromas are not damaged. This blend is twice the strength of our standard truffle oils and is designed to be used sparingly. A few drops will bring dishes to life.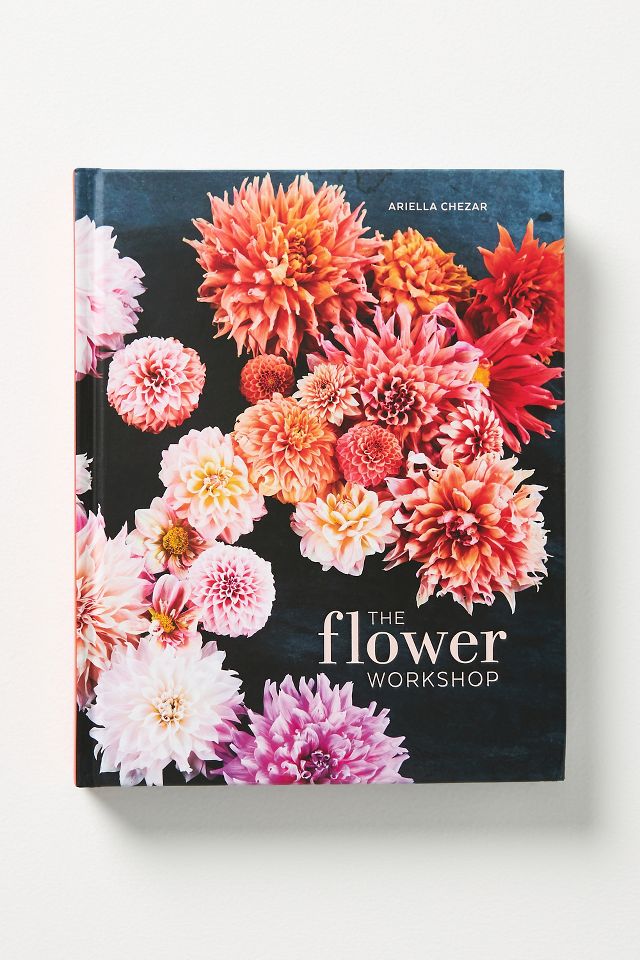 The Flower Workshop
This stunning guide provides gorgeous photographs and step-by-step instructions on how to create your own floral arrangements - from hand-held bouquets to wreaths to garlands.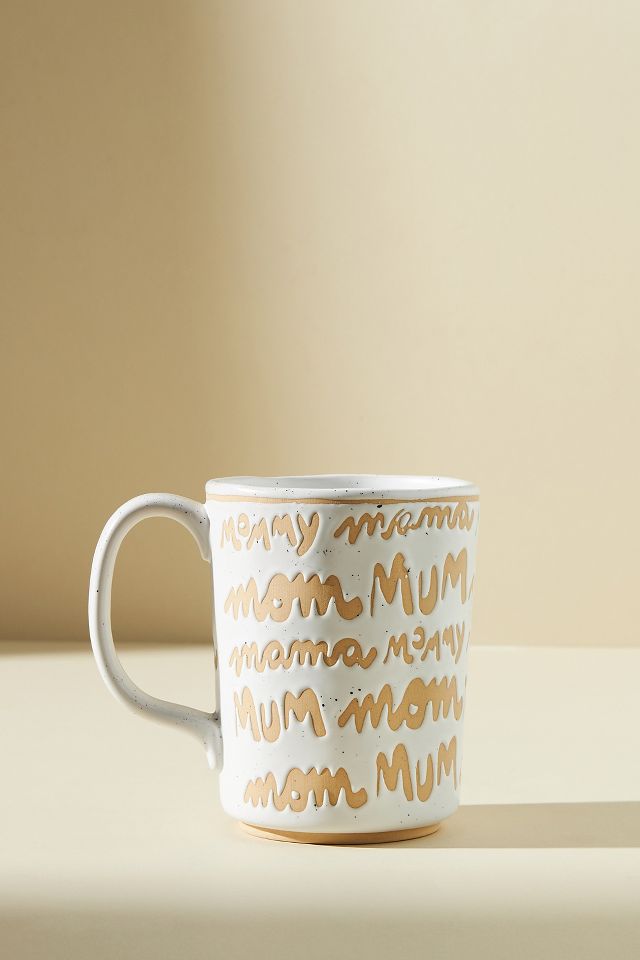 Mother Mug
For the one that loved us first and the one that loves us best, this charming mug is a gift that mom is sure to cherish each and every day. Hand-glazed stoneware. Dishwasher and microwave safe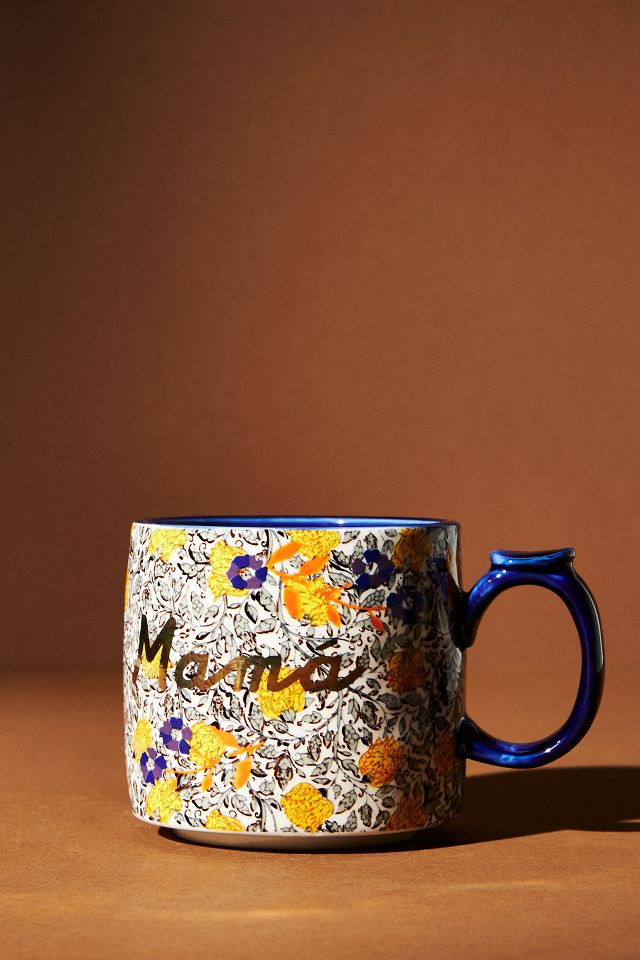 Floral Mama Mug
This Mother's Day (and every other day), show Mom how much you care with the gift of a beautifully printed mug she'll reach for every morning. Decaled stoneware with hand-painted embellishments. Dishwasher and microwave safe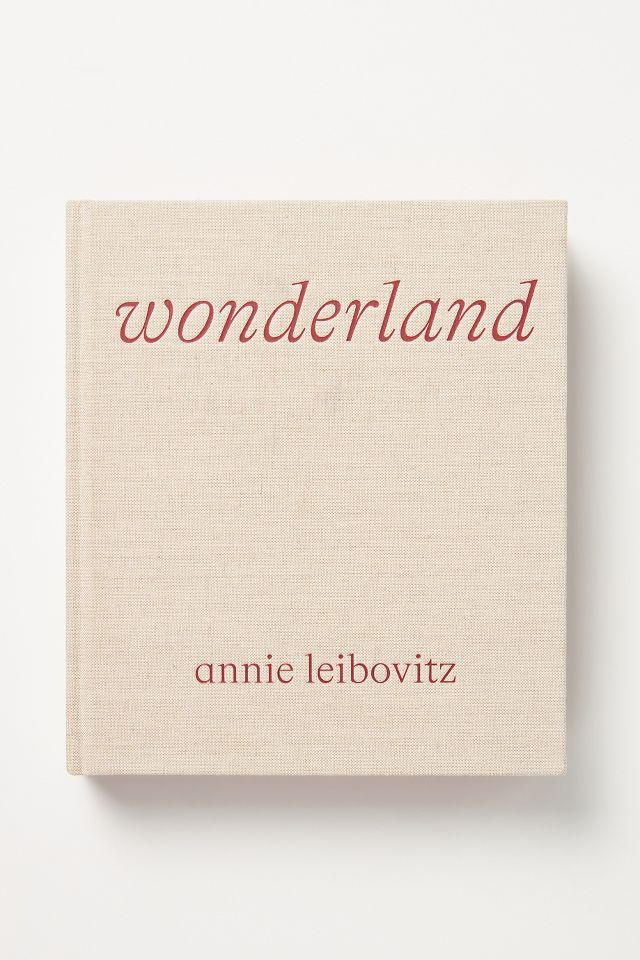 Wonderland
This collection features the most iconic photographs captured by renowned Vogue photographer Annie Leibovitz over the course of her career.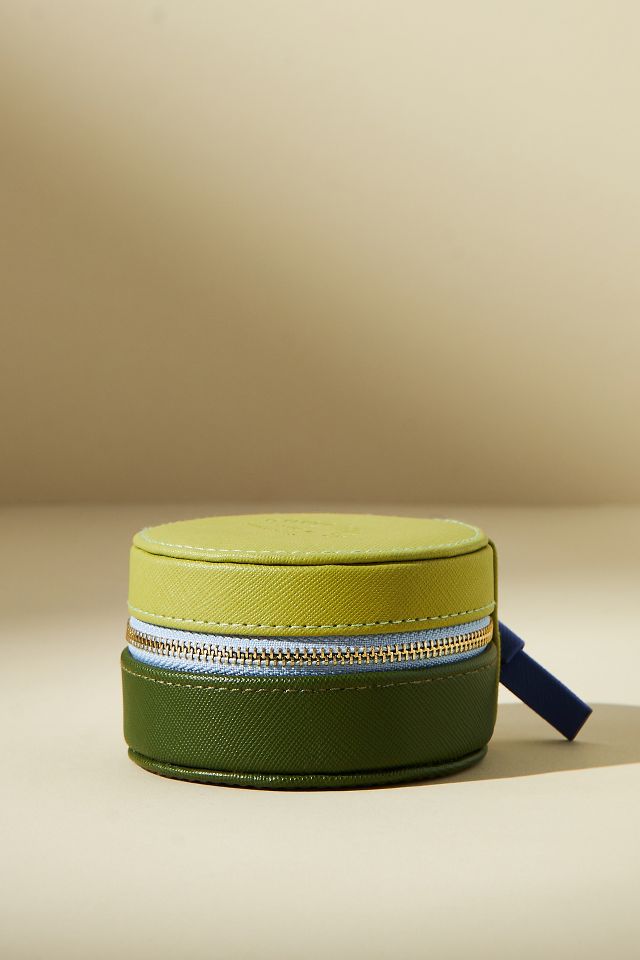 Colorblock Catchall Pouch
This pouch offers a perfect way to store bits and bobs before popping them in a backpack or tote. Best of all? It makes a sweet and simple gift topper for a birthday, a favorite teacher, or any other just because occasion!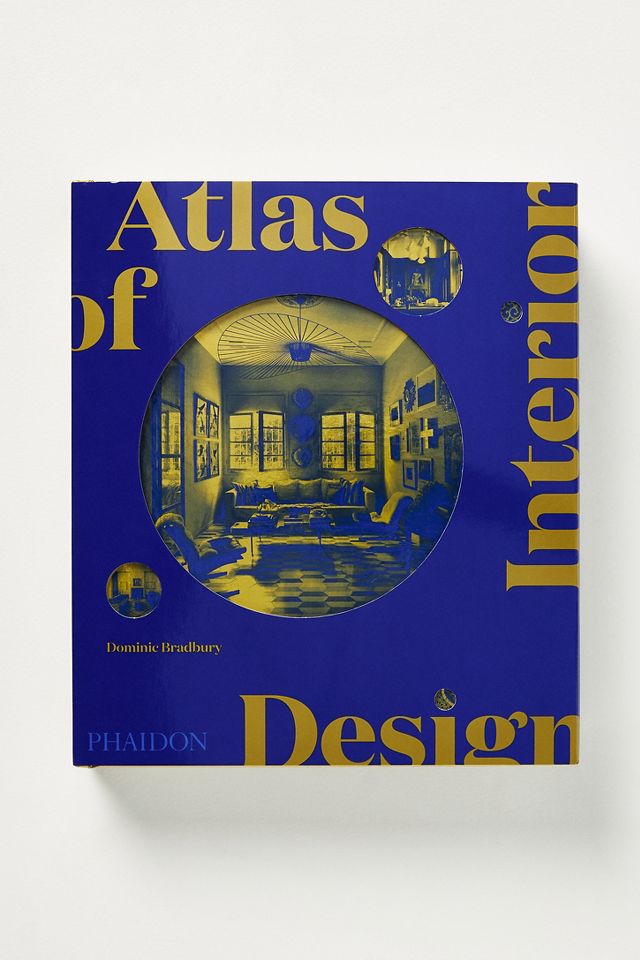 Atlas Of Interior Design
Explore the most influential and celebrated depictions of interior design from the 1940's to present day. Featuring iconic rooms from over fifty countries, this collection of photographs allows you to travel the world without ever leaving your home.

Assorted Fruity Fondants
Assorted fruity flavored candies carried by a stuffed doll. Italy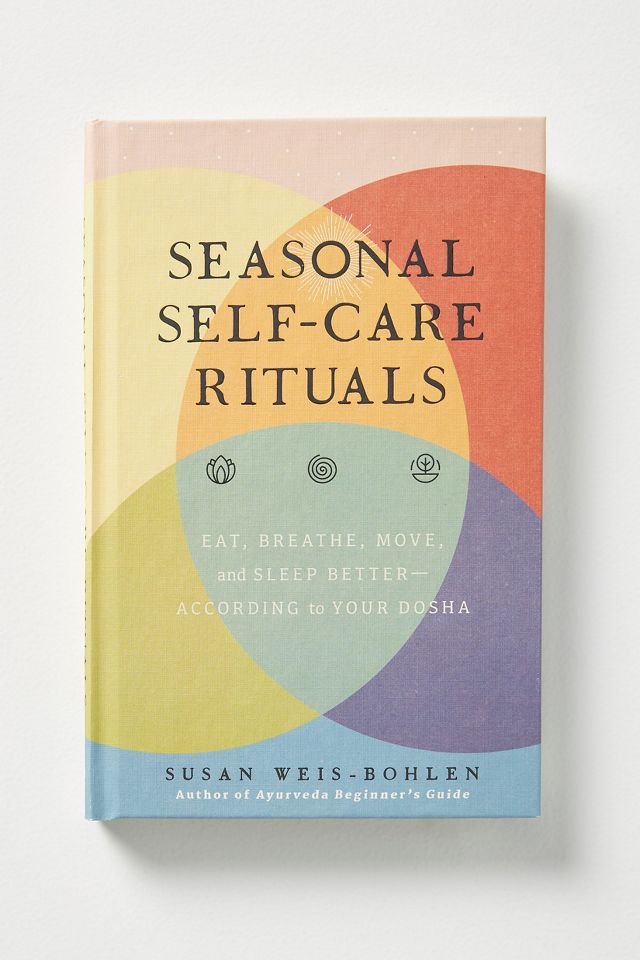 Seasonal Self-Care Rituals
Optimize your seasonal routines with powerful, personalized self-care rituals ranging from meditation and breath work, to using food as medicine for your mind and body.

Italian Acacia Gold Reserve Honey
Gold reserve 100% pure honey.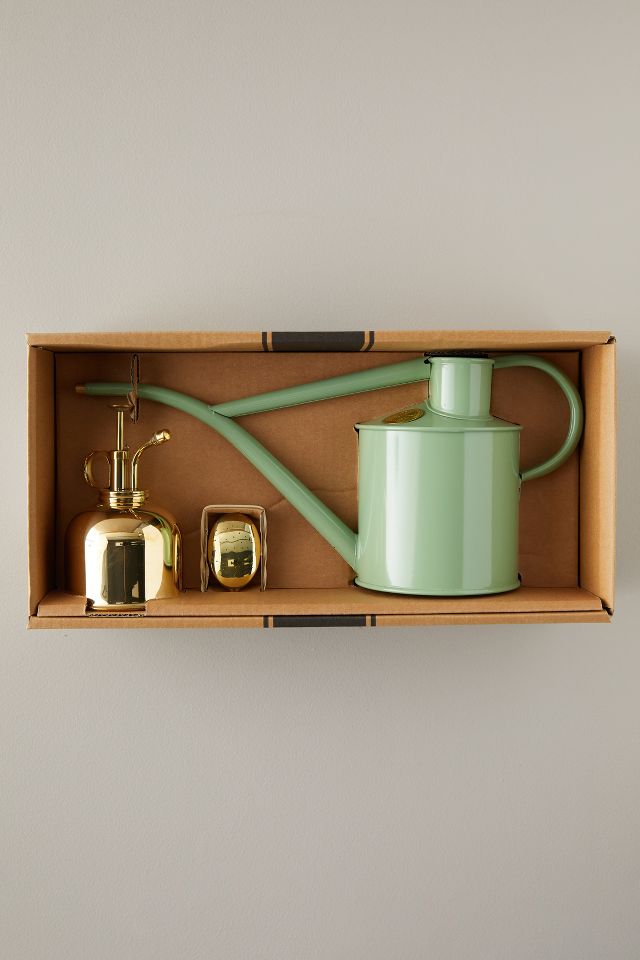 Haws Watering Can + Plant Mister Gift Set
A beautiful gift for the gardener, this watering can is a classic style from Haws. Tucked into a matching gift box, each can is made from steel and topped with the traditional Haws brass rose for gentle watering. The mister provides a gentle shower for humidity-loving terrariums, orchids, or ferns.

Orrefors Carat Small Vase
Inspired from jewels and gemstones designed by Lena Bergstrom. Sharp and unique asymmetrical design reflects modern times with a scent of Nordic Romance. Faceted vase crafted of glass. 3.6"W x 7.1"T.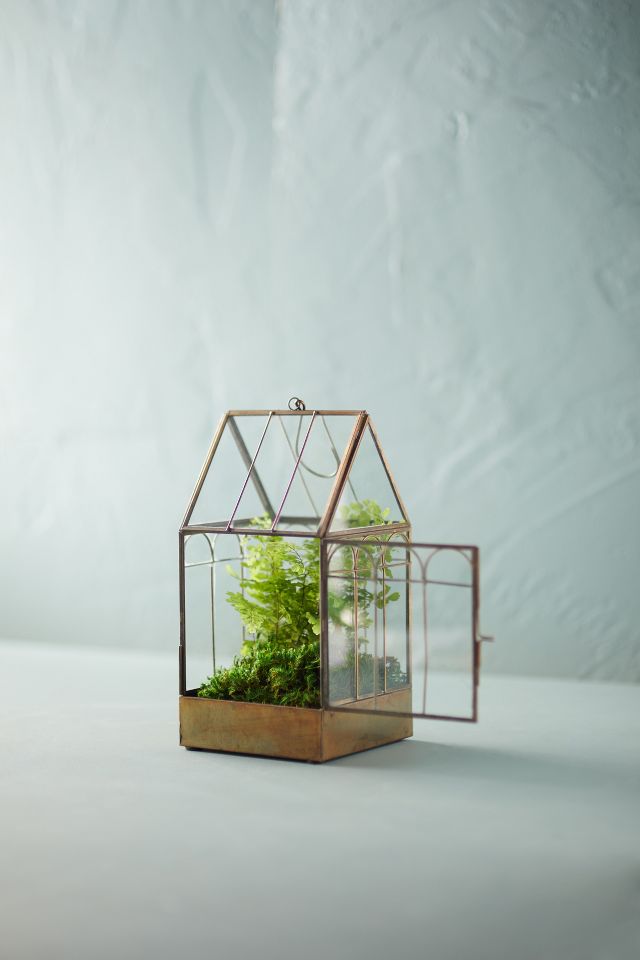 Brass Greenhouse
A contemporary, greenhouse shape makes this many-paned terrarium the perfect place to display air plants, dried specimens and more.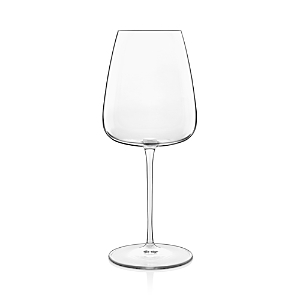 Luigi Bormioli Talismano Glassware
Talismano glassware by Luigi Bormioli offers modern contours in a highly break-resistant collection for everyday use or for entertaining.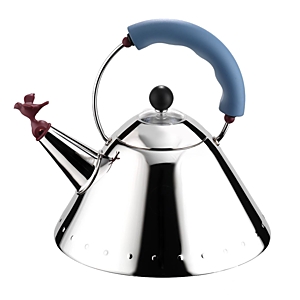 Michael Graves for Alessi Kettle - Small Bird Shape
Designed by Michael Graves. Post modern kettle with handle and small bird-shaped whistle. 9"H x 8.5" D (Holds 9 cups). 18/10 stainless steel. Made in Italy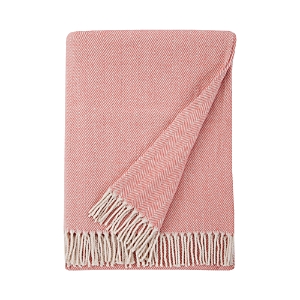 Sferra Celine Throw
Layer on soft, luxurious warmth with this cozy, brushed cotton throw in a subtle herringbone weave.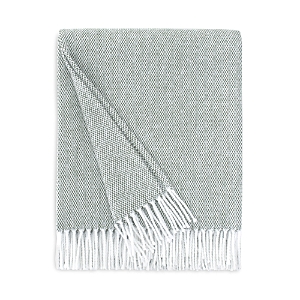 Sferra Terzo Throw
Cozy up with this soft, plush cotton throw by SFERRA, featuring a luxurious knit in pastel hues finished with a classic fringe.

Zwilling J.a. Henckels Twin Four Star 8-Piece Knife Block Set
Beautifully crafted, hand sharpened and polished, this knife set from Zwilling J.a. Henckels offers a revolutionized standard for cutlery with laser-controlled edges and ergonomic design.