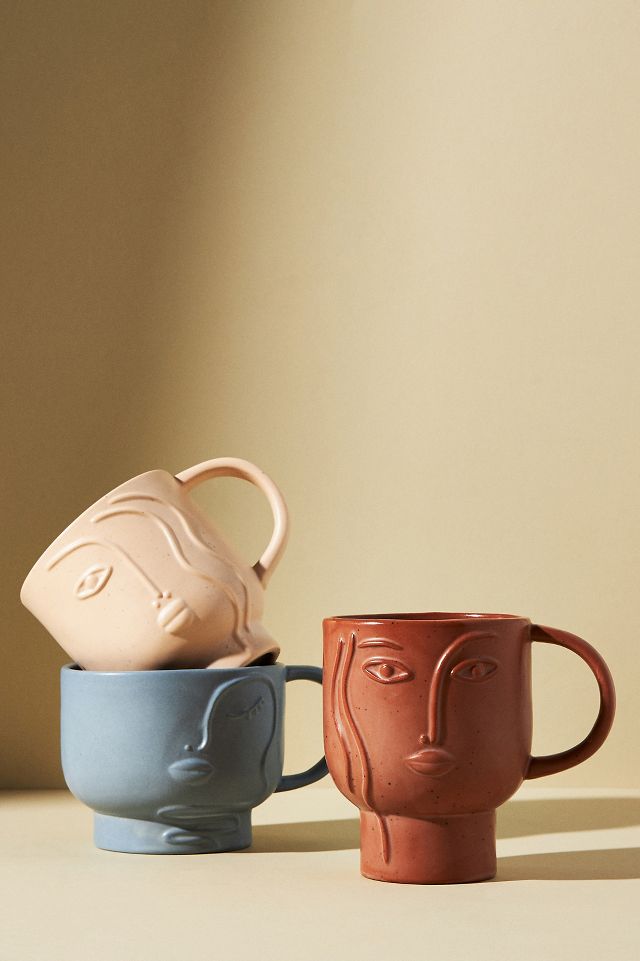 Aoife Mug
Crafted from glazed stoneware, this mug is perfect for sipping morning coffees and evening teas. Glazed stoneware. Dishwasher and microwave safe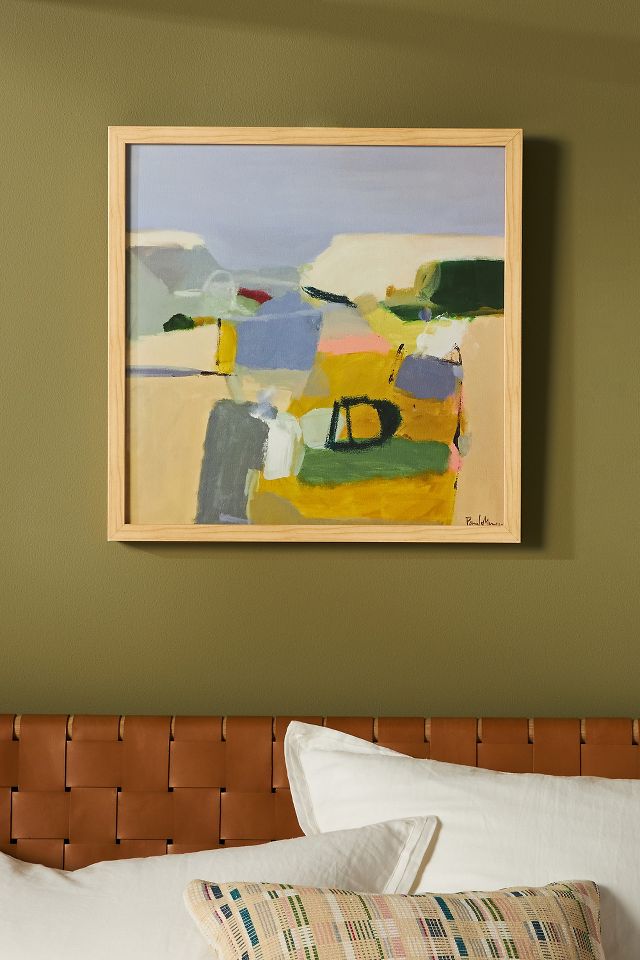 North Beach Wall Art
With a former English teacher's penchant for narrative and creativity, painter Pamela Munger's work leans toward the abstract. Using thoughtfully expressionistic brushwork, her work invites viewers to create their own stories and explore different interpretations of the natural world.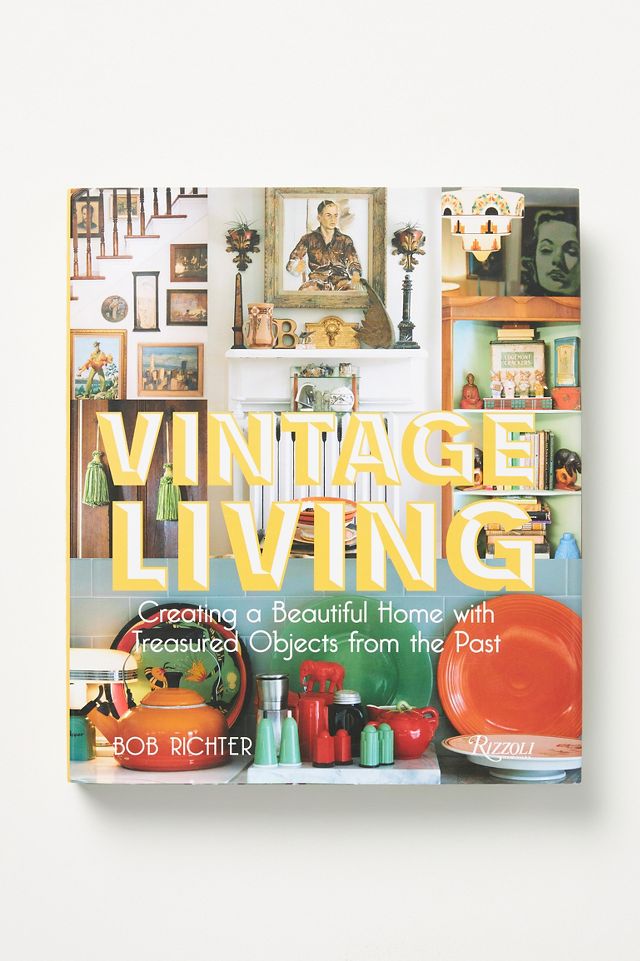 Vintage Living
Vintage lifestyle expert and interior designer Bob Richter guides the reader on how to find beautifully unique vintage treasures, and how living with them brings joy, comfort, and a personal touch into any home.

Virtus Canapé Dish with Raised Relief
Porcelain canapé dish with signature raised logo motif. Approx. 4.75"L x 4.8"W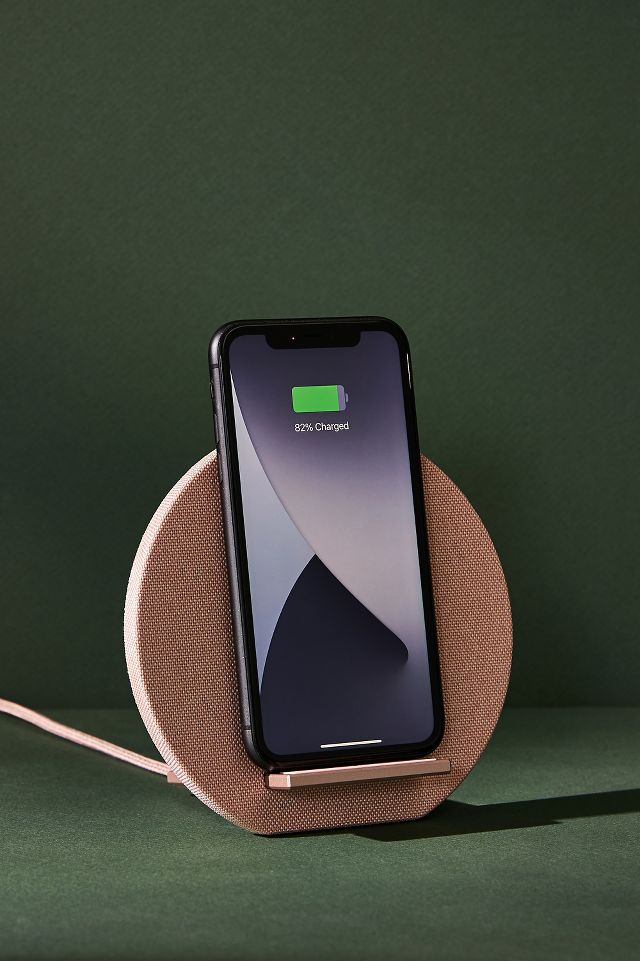 Native Union Wireless Charger Dock
Sleek and lightweight, this wireless design allows for easy, hands-free charging through your phone case.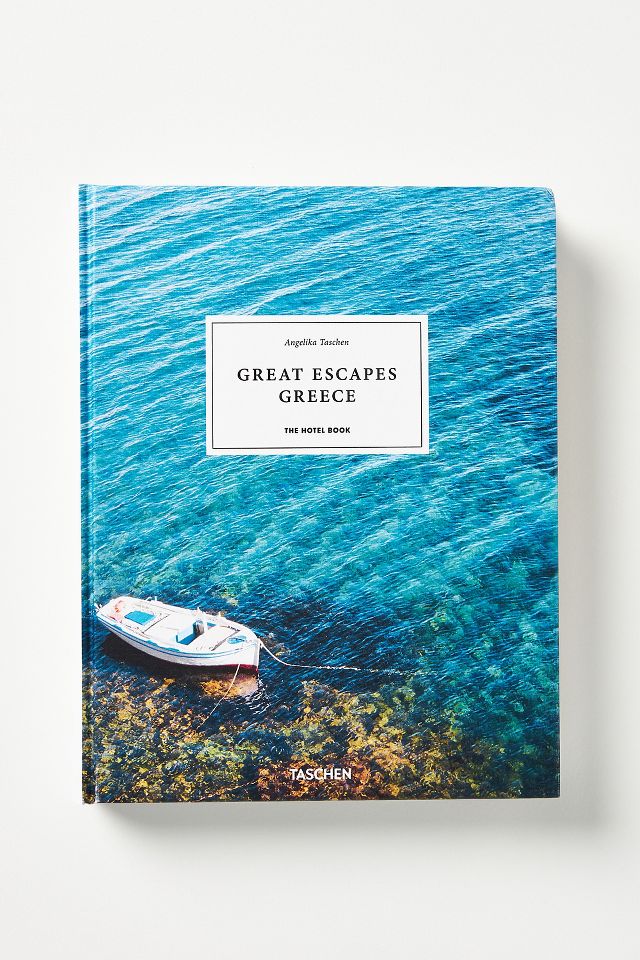 Great Escapes Greece
Hardcover. 360 pages. Taschen

Lee Steak Knives, Set of 4
Set of four. Stainless steel, pakkawood, copper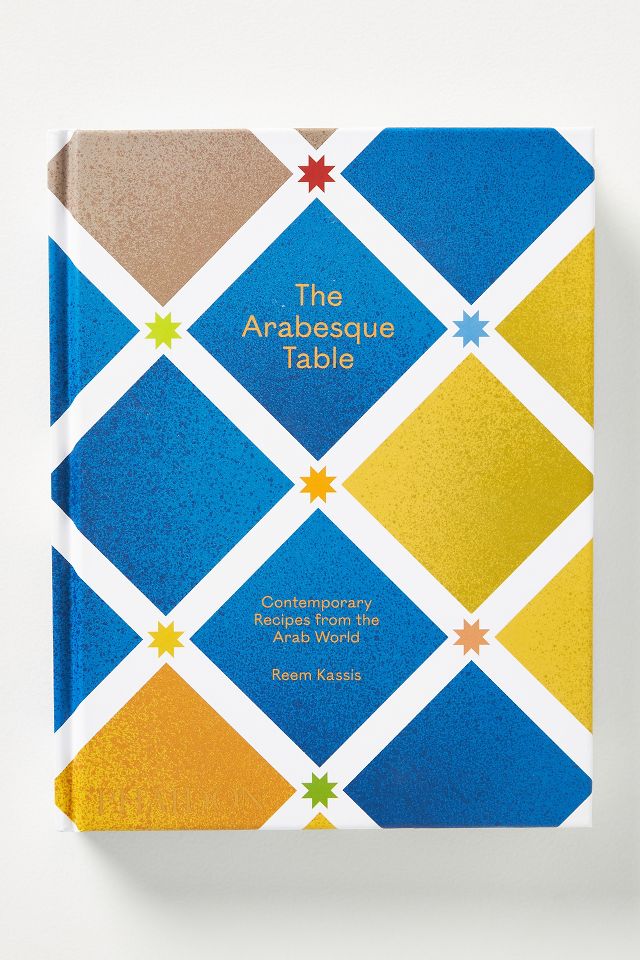 The Arabesque Table
Hardcover. 256 pages. Phaidon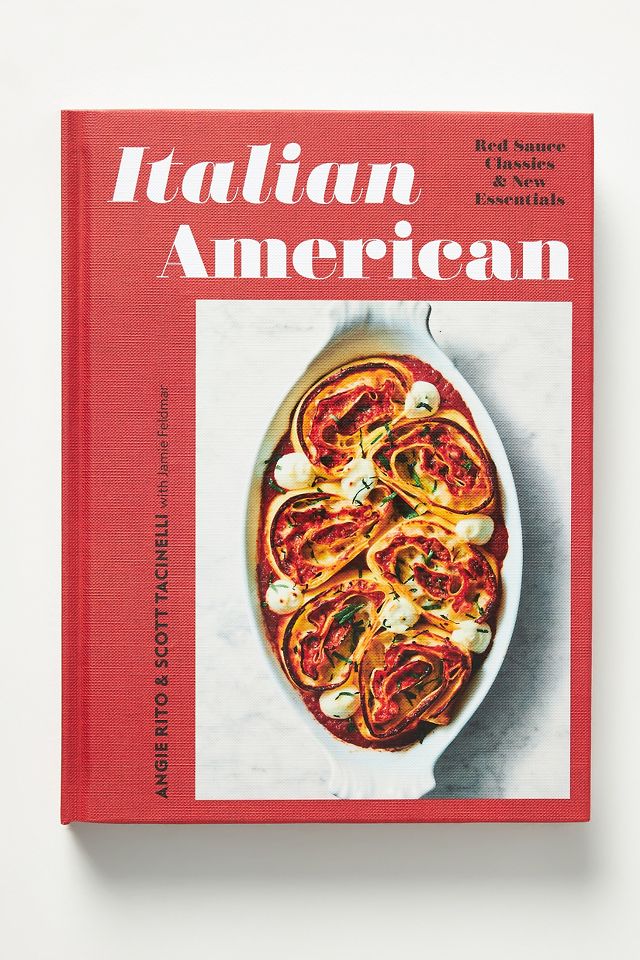 Italian American
Reimagine Italian-American cooking, with more than 125 recipes rich with flavor and nostalgia from the celebrated husband-and-wife chef team of Michelin-starred Don Angie in New York City.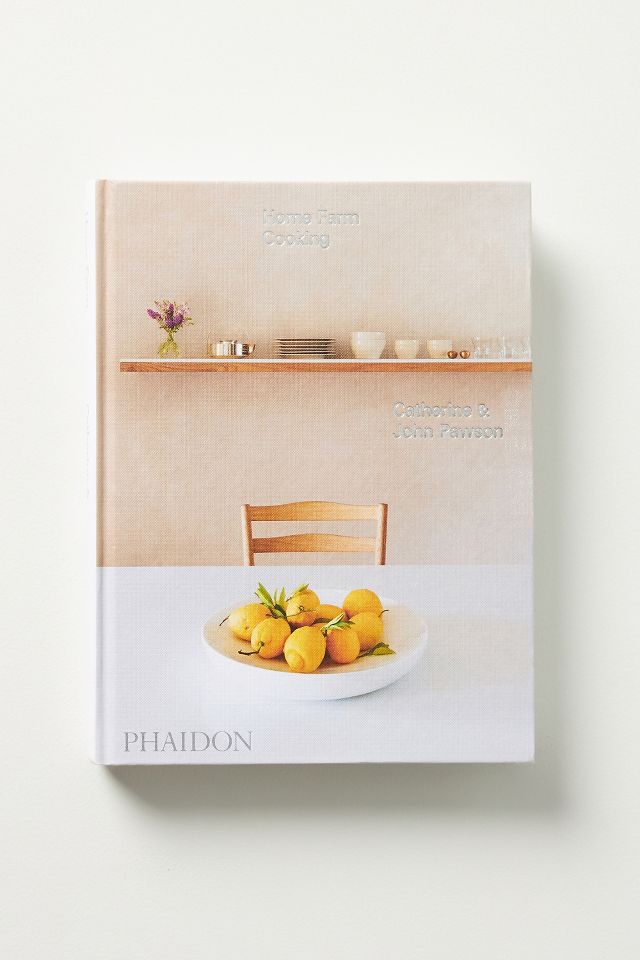 Home Farm Cooking
Home Farm is the family dwelling of John and Catherine Pawson in the heart of the English countryside, built to unite friends and loved ones in a simple, but beautiful, setting. In this personal recipe collection, they share their cherished dishes, all fundamental to their home-cooking, and entertaining repertoire.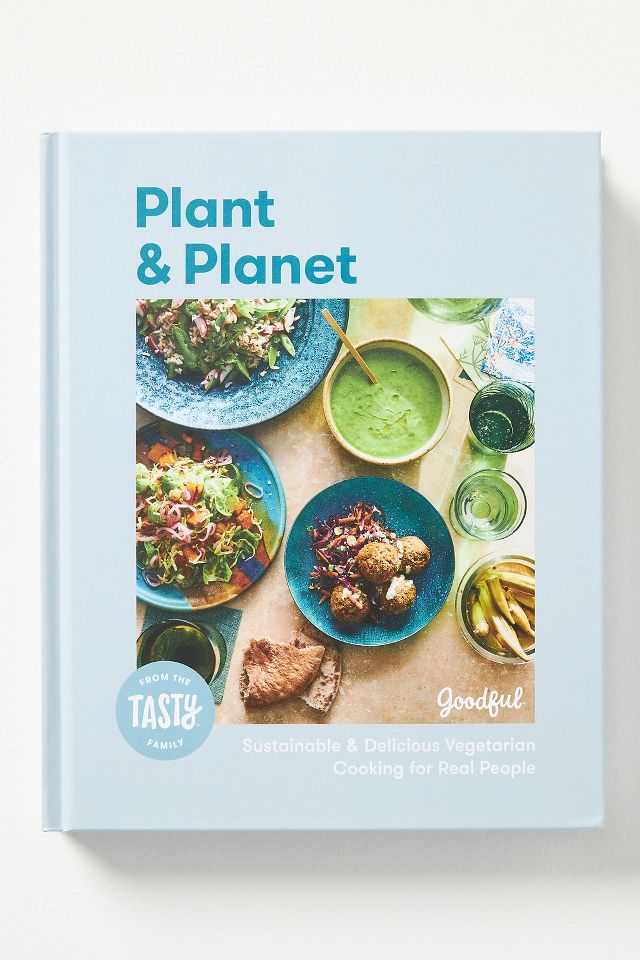 Plant & Planet
Featuring mouthwatering plant-based recipes alongside guides to growing ingredients and transforming kitchen scraps, this book is a must for any sustainable chef.

Long Umbrella
Umbrella with logo print. Made of metal and nylon. Approx. 32.3"W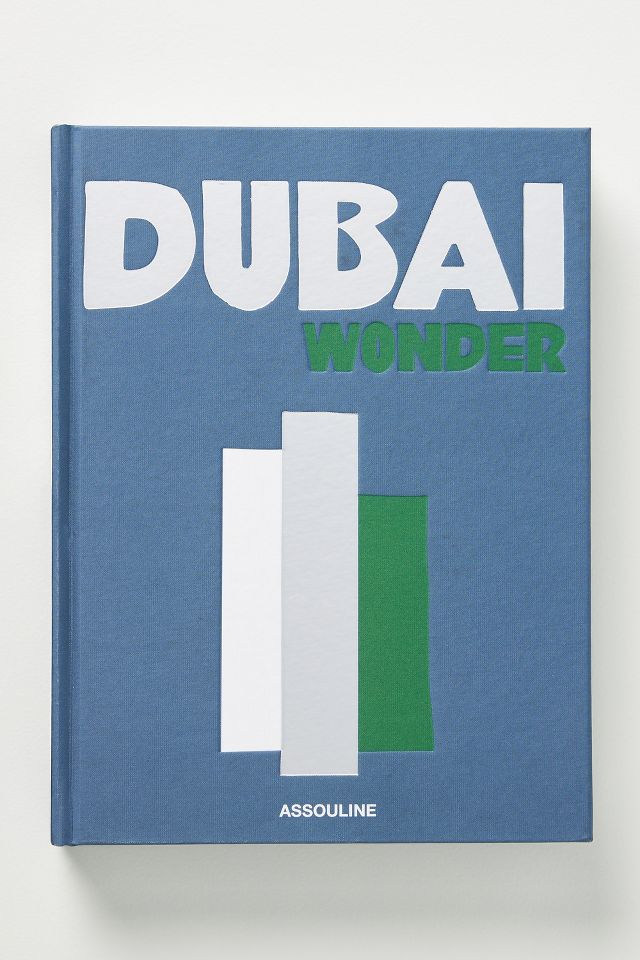 Dubai Wonder
Hardcover. 304 pages. Assouline Publishing

Bertil Vallien "Brains On Stone Hefaistos" Sculpture
Limited Edition of 500 pieces By artist Bertil Vallien. Mounted mask sculpture is made of glass. Approx. 2"L x 2.5"W x 5.75"T. Sweden

Bertil Vallien "Drifter Blue" Boat Sculpture
"Drifter" expresses simplicity and space with an encased figure in copper that flows freely in his boat. It is Bertil Vallien's latest edition of Boats and includes a black and white glass spiral to which he often returns. Drifter has a glass base that makes it stand out further. Made of glass. Approx. 11"L x 1.57"W x 1.75"T. Sweden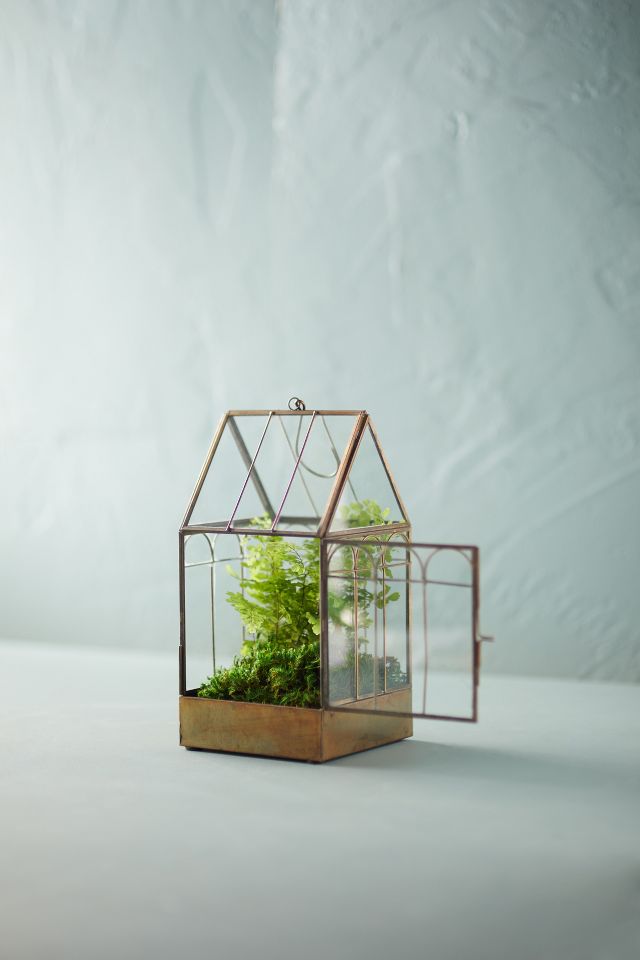 Brass Greenhouse
A contemporary, greenhouse shape makes this many-paned terrarium the perfect place to display air plants, dried specimens and more.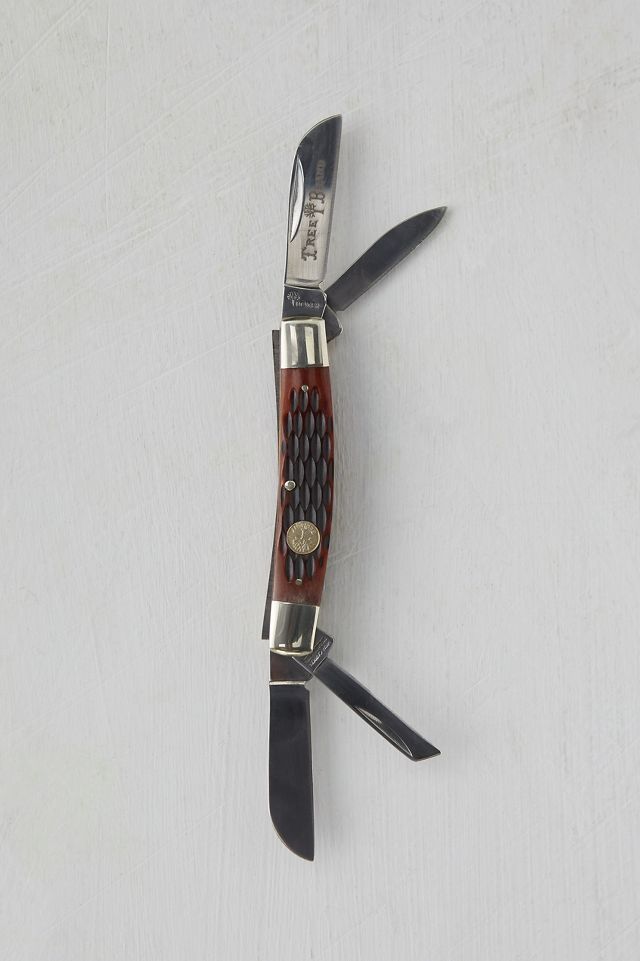 Boker Pocket Knife
A modern update to the traditional pocket knife, offering all the best components, featuring bone scales, nickel silver bolsters, brass linings, and high carbon stainless steel blades. for those who don't mind using two hands. Germany

Georg Jensen Sky 5 Dice Set
Fastened with a leather strap, this dice case is fashioned from mirror polished stainless steel and contains five classic dice that are a luxurious addition to a game night or party. Part of the Sky collection designed by French-born Aurelien Barbry, who describes his work as "aesthetic functionality" that brings together both elegance and complete practicality. Dimensions: 3.31"H x 0.79"W

Today's Special
Get to know 100 of the most exciting rising-star chefs from around the world, as selected by 20 respected culinary figures. Hardcover. 440 pages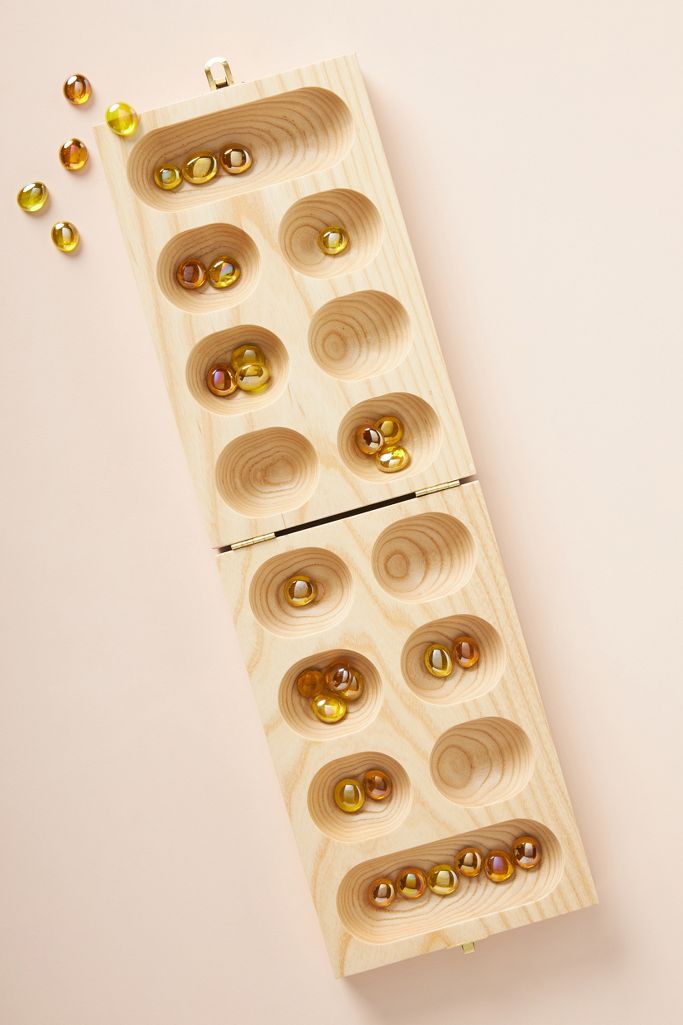 Wolfum Mancala Game
Exquisitely crafted from solid ash wood, this mancala game promises to be cherished as a family heirloom for years to come.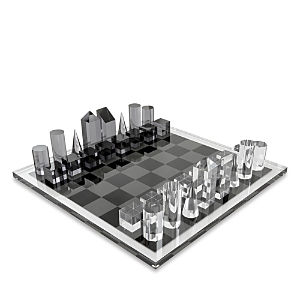 Tizo Designs Lucite Chess Set
Set includes 32 Lucite chess pieces (16 clear and 16 smoke-tone), one Lucite board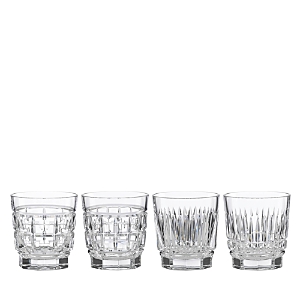 Thomas O'Brien for Reed & Barton New Vintage Barware Collection
Highlighted by sleek architectural lines, this exclusive collection by Thomas O'Brien brings a distinctive touch of style to cocktail hour

The Coastal Holiday Decorative Tray
Decorative acrylic tray with iconic images with exceptional product design. Each tray comes in a keepsake home box. Approx. 17"L x 15.0"W x 1.5"T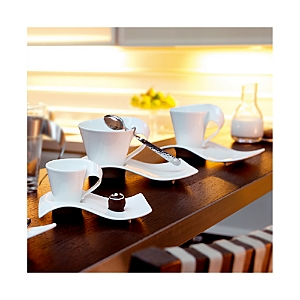 Villeroy & Boch New Wave Café Accents
Wake up in style with this designer coffee series from Villeroy & Boch. These stylish mugs look like works of modern art, but are actually functional pieces that make getting up in the morning just a little more worth while. Complete with matching party plate-sized to hold a small treat. This cool collection is perfect for morning, noon or night. Microwave and dishwasher safe.

Zwilling J.a. Henckels Twin Four Star 8-Piece Knife Block Set
Beautifully crafted, hand sharpened and polished, this knife set from Zwilling J.a. Henckels offers a revolutionized standard for cutlery with laser-controlled edges and ergonomic design.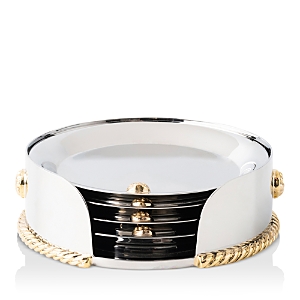 Juliska Periton Coaster, Set of 4
Set includes: 4 coasters and nesting base. Handmade with a polished finish. Sculpturally accented with the brand's iconic berries and threads. Stainless steel/brass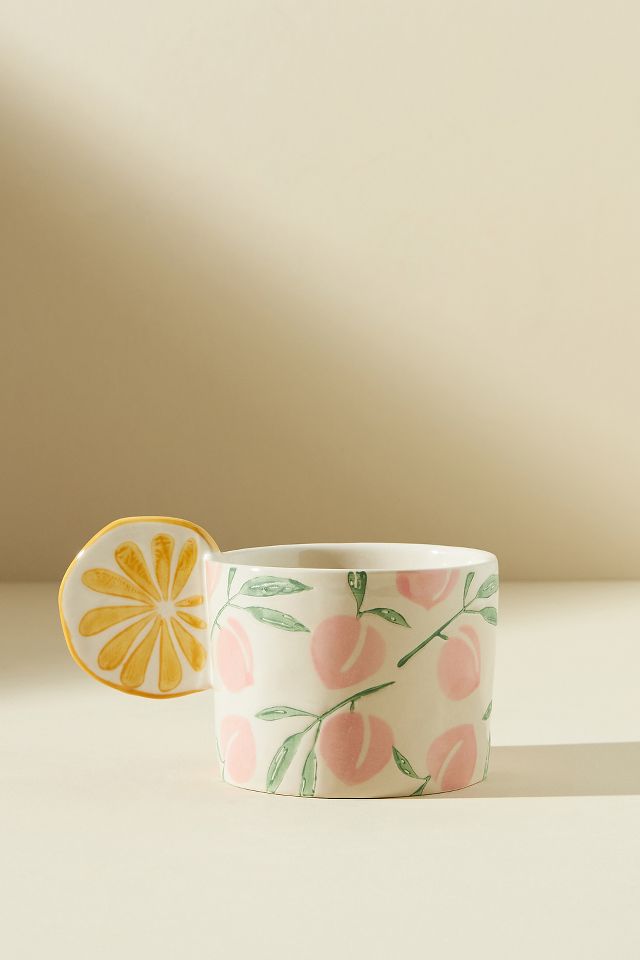 Grove Mug
Freshen up your cupboard with this whimsical mug featuring a slice of citrus as the handle. Hand-glazed stoneware. Dishwasher and microwave safe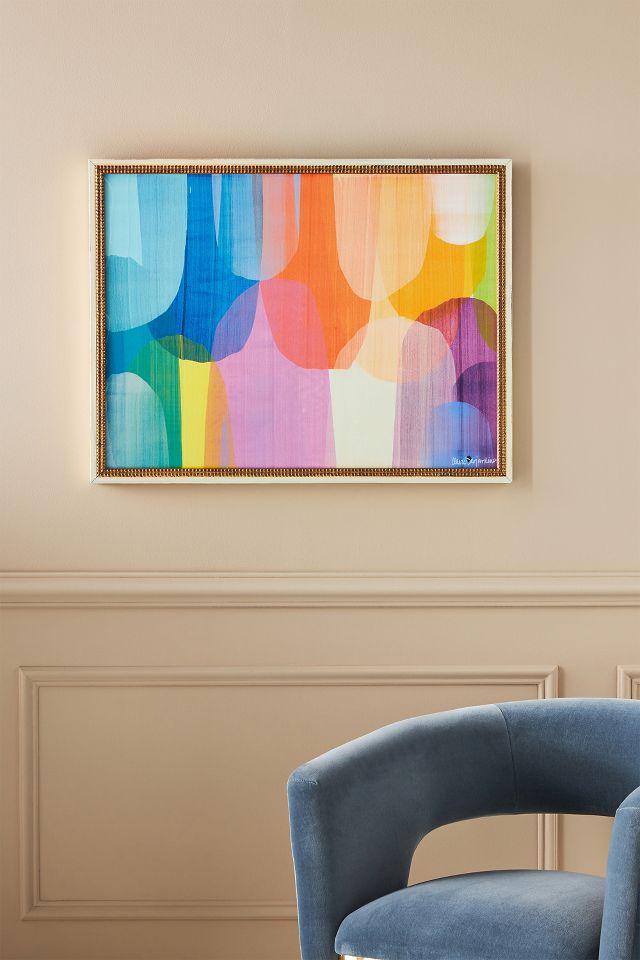 Sweet Tooth Wall Art
Quebec artist Claire Desjardins is best described using her own mantra - each of us is the maker of our own destiny. Her destiny came to fruition in 2011 after leaving a graphic design career to pursue her true passion, painting, following the footsteps of her artist relatives. With creativity in her blood, Desjardins is best known for her use of vibrant colors inspired by graffiti, street art and abstract expressionism.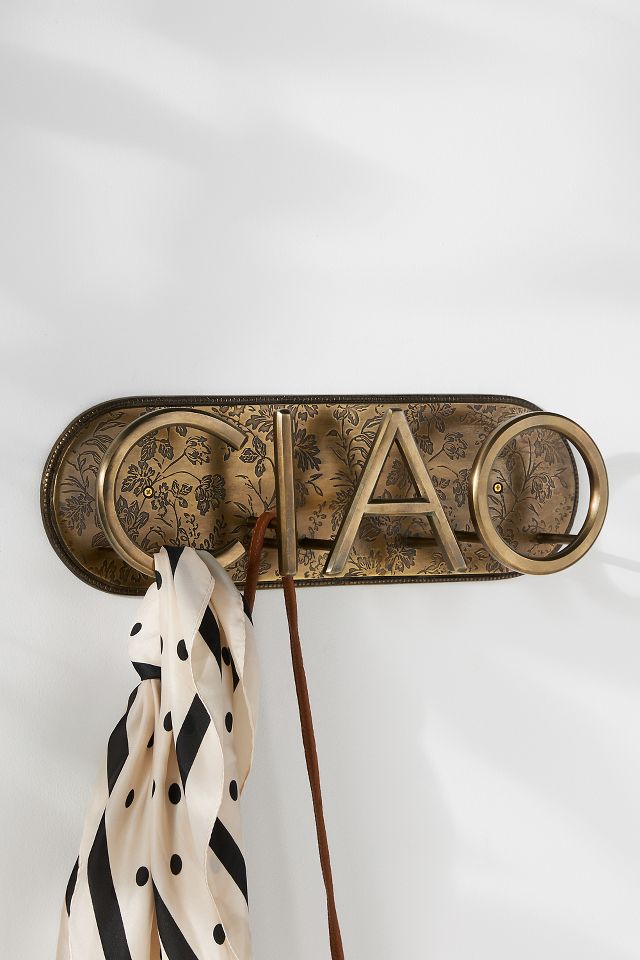 Ciao Hook Rack
Brass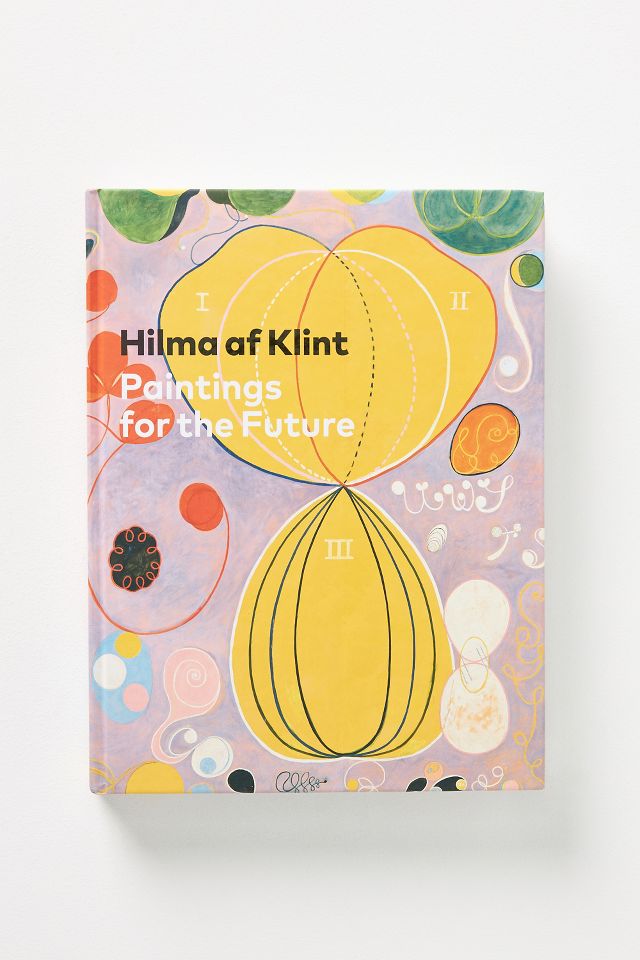 Paintings for the Future
Though they were hidden for years after her death, the works of Hilma af Klint have revealed her to be a pioneer of abstract art. This volume showcases her groundbreaking paintings alongside essays exploring the social and artistic contexts of her pieces.

Virtus Candy Dish
Catchall dish is decorated with the Versace V, set against a checkerboard design Made of porcelain. Approx. 7"L x 7"W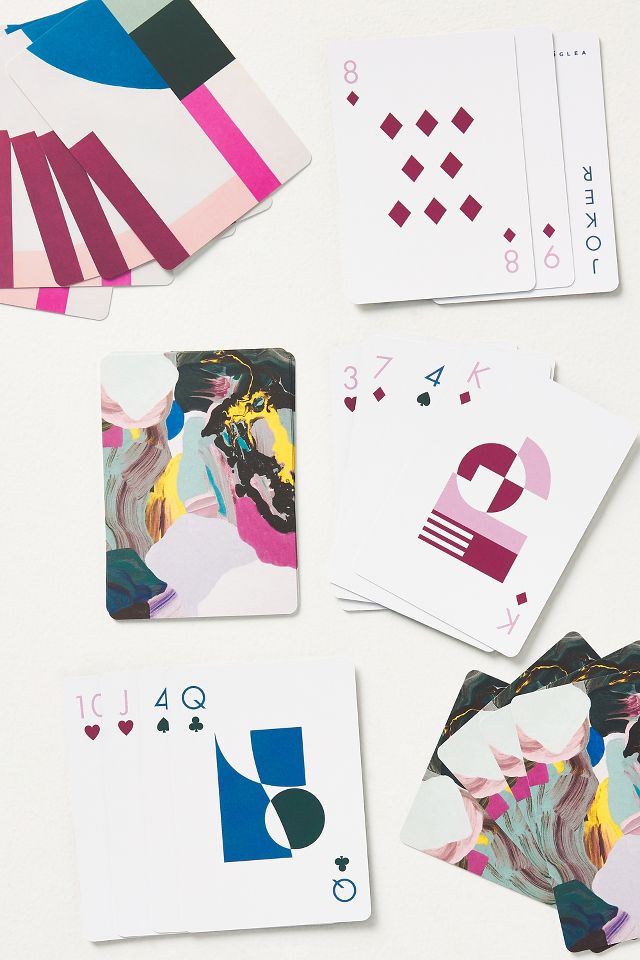 Moglea Playing Cards, Set of 2
The perfect stocking stuffer? A set of playing cards. With twin decks, this set offers gifts for two lucky recipients.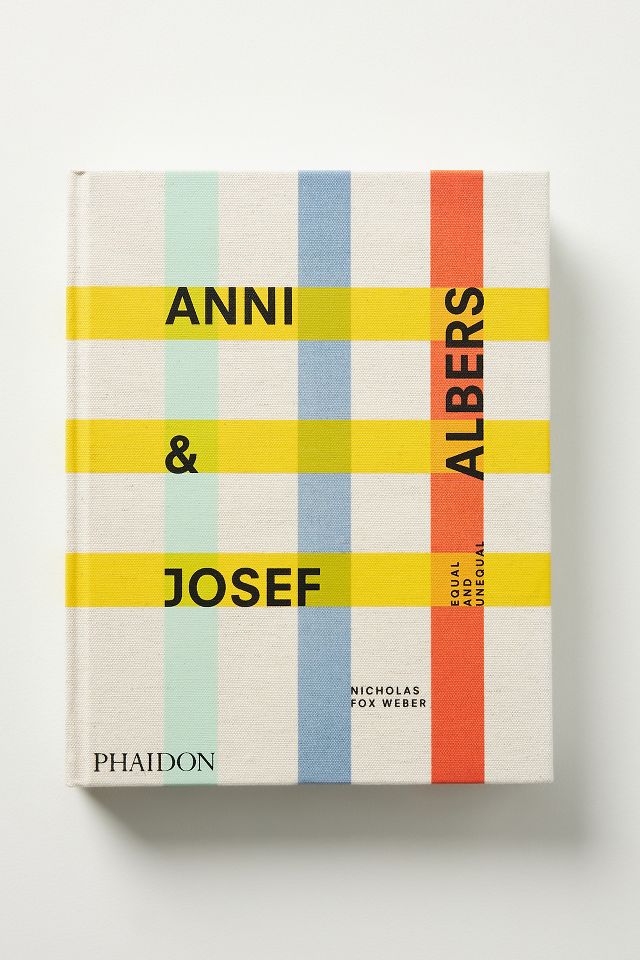 Anni & Josef Albers
The leading pioneers of modern art and design, Josef and Anni Albers are celebrated in this book featuring more than 700 pieces of their works. Tracing the lives and careers of these two pioneers of abstract art, this visual biography presents their rich lives and influence on not only each other, but the world.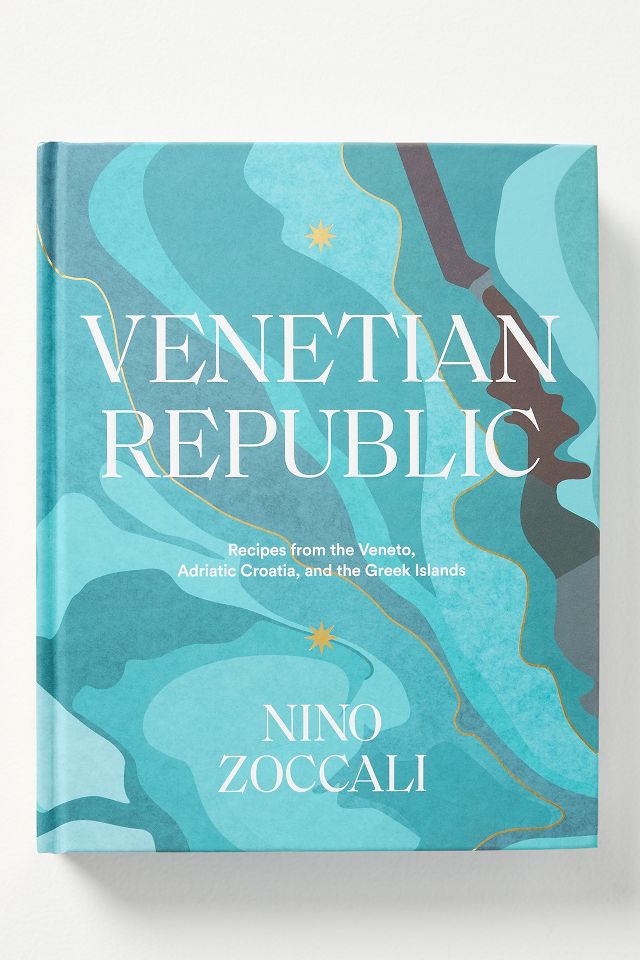 Venetian Republic
Featuring recipes, photographs, and bits of history, this book from Italian chef Nino Zoccali and his Greek wife Krissoula explores the culinary history and traditions of the former Venetian Republic lands.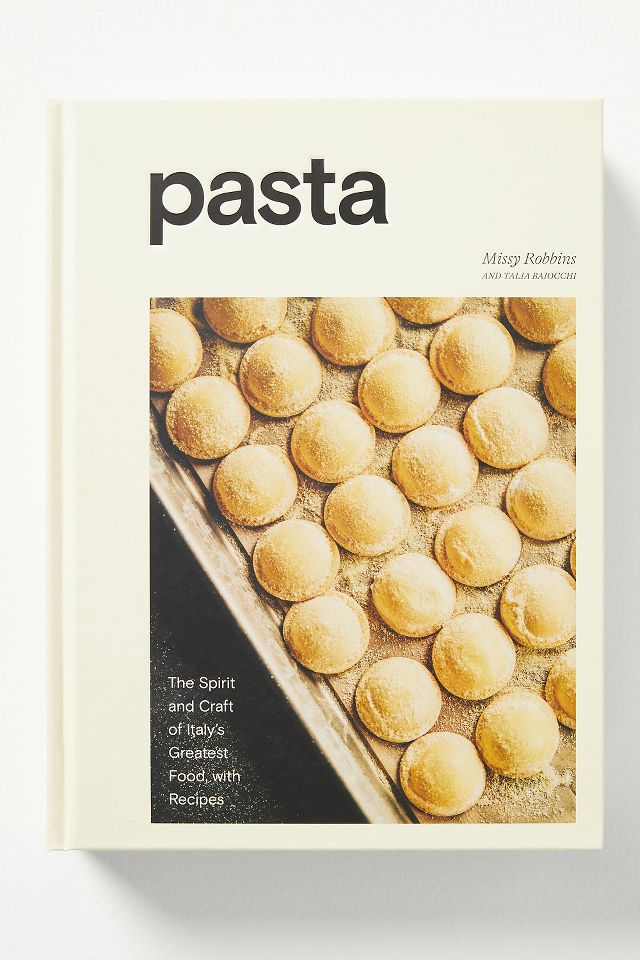 Pasta
Every pasta lover will be farfalling for these handmade Italian dishes.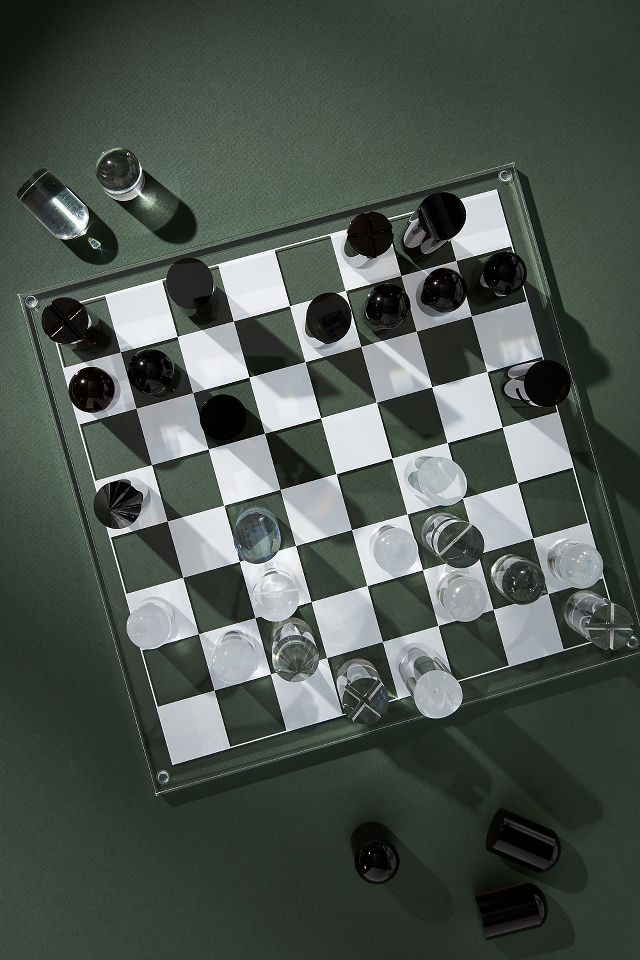 Sunnylife Lucite Chess & Checkers Set
Created on the beaches of Sydney, Sunnylife is a summer lifestyle brand designed to share Australia's authentic, happy-go-lucky way of life with the rest of the world. Providing games and accessories for the beach, pool, and backyard, their vibrant products entertain at any occasion - and remind us that summer never has to end.

Dolce & Gabbana Pasta & Apron Tin Box Set
Box set includes bags of spaghetti, paccheri, and penne mezzani rigate noodles wrapped in custom designed Dolce&Gabbana packaging. Includes tin and cotton apron (polyester trim). Italy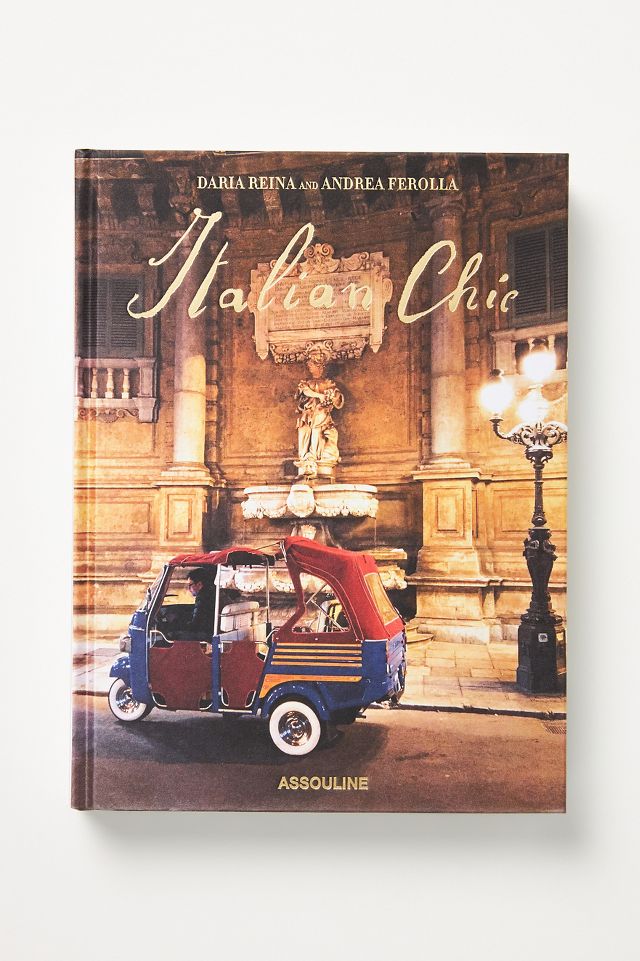 Italian Chic
Hardcover. 621 pages. Assouline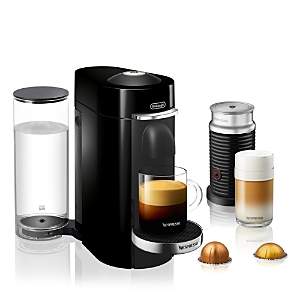 Nespresso VertuoPlus Deluxe by De'Longhi with Aeroccino Milk Frother, Classic Black
Using CENTRIFUSION™ technology to make flavorful coffee and espresso, the VertuoPlus bundle makes you your own favorite barista. Brewing parameters are adjusted by the machine, with no need to change settings, while an included Aeroccino milk frother offers smooth, finely textured hot or cold milk for a professional finishing touch.

Italian Rum Cake
This authentic pastry elevates indulgence to an art form. Consisting of moist cake layers soaked in imported dark rum, we infuse every piece with silky smooth chocolate and creamy vanilla custard for an Old World flavor that'll transport your customers' taste buds.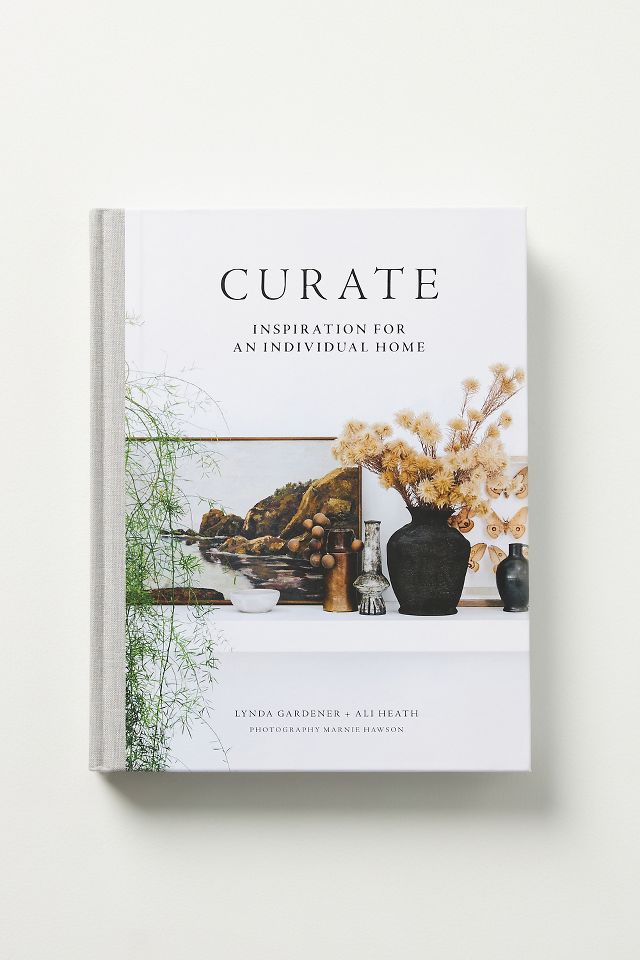 Curate
Hardcover. 244 pages. Hachette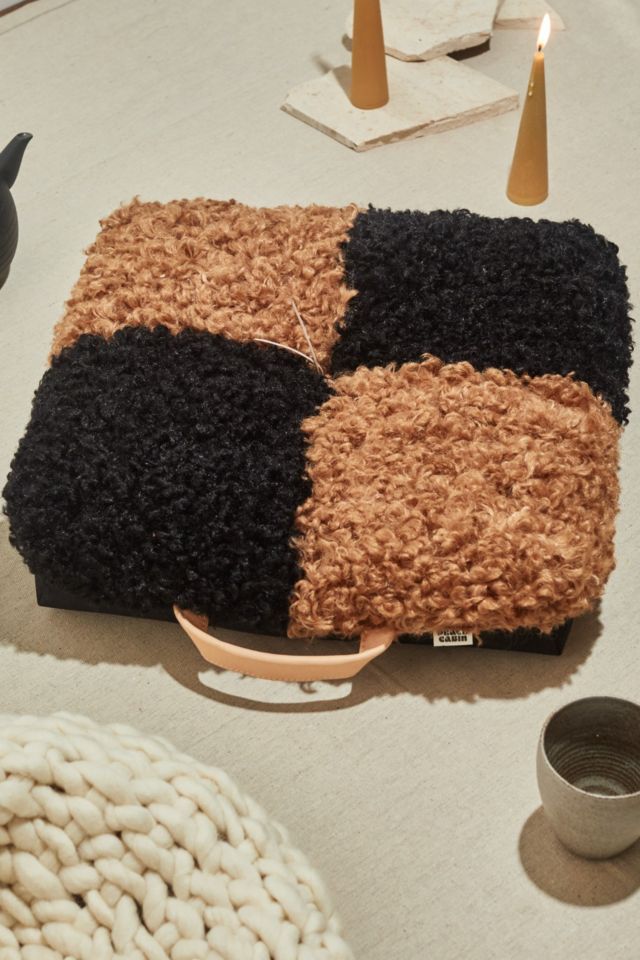 Peace Cabin Froebel-Doodle Soft Portable Cushion
Who's not trying to be cozy? Nobody, that's who. Introducing 'Froebel-Doodle'! A statement addition to our Froebel 'Carry' series. Featuring a plush curly faux fur upper that's super soft and a carry handle made from natural vegetable dyed leather.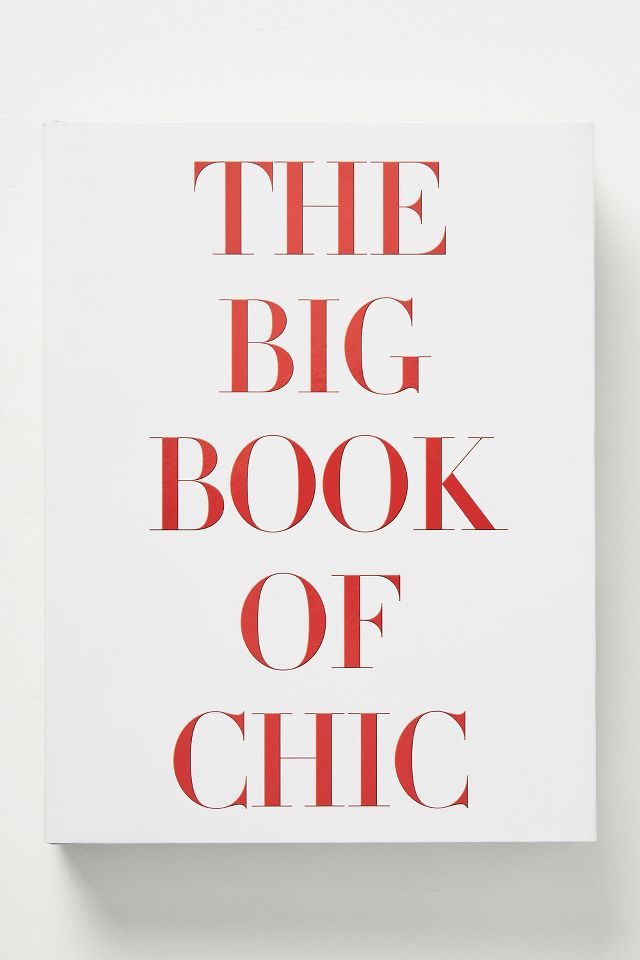 The Big Book Of Chic
Hardcover. 300 pages. Assouline

Cannelle et Vanille Bakes Simple
Hardcover. 320 pages. Penguin

Il Bartattolo del Farmacista Biscotti Jar, 13 oz.
The shape of this jar is one of the classic shapes of the apothecary jars of the Italian Renaissance, with lion heads holding twisted ring handles. The exotic illustration, all in blue, is another hallmark of these jars. The painting on this jar is masterful. It is completely handmade and hand-painted in the Tuscan village of Montelupo, world-famous for centuries for their ceramic productions.

Italian Gold Single Panel Fire Screen
Single-panel fire screen with Italian gold finish. Made of iron and tole. Approx. 37"L x 6"D x 28"T.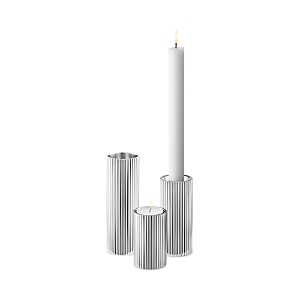 Georg Jensen Tealight & Candleholder, Set of 3
Set includes: three tealight candleholders. Bring true Scandinavian modernist style to your home with Georg Jensen's stainless steel candleholders, each with a mirror-polish finish. As versatile and practical as they are beautiful, they work with taper candles or tealights when turned upside down.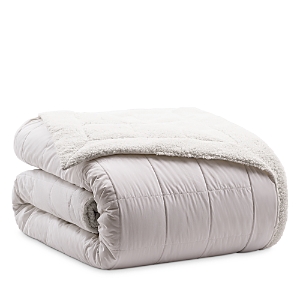 Reversible Sherpa Blanket, King
233-thread count. Solid, reverses to Sherpa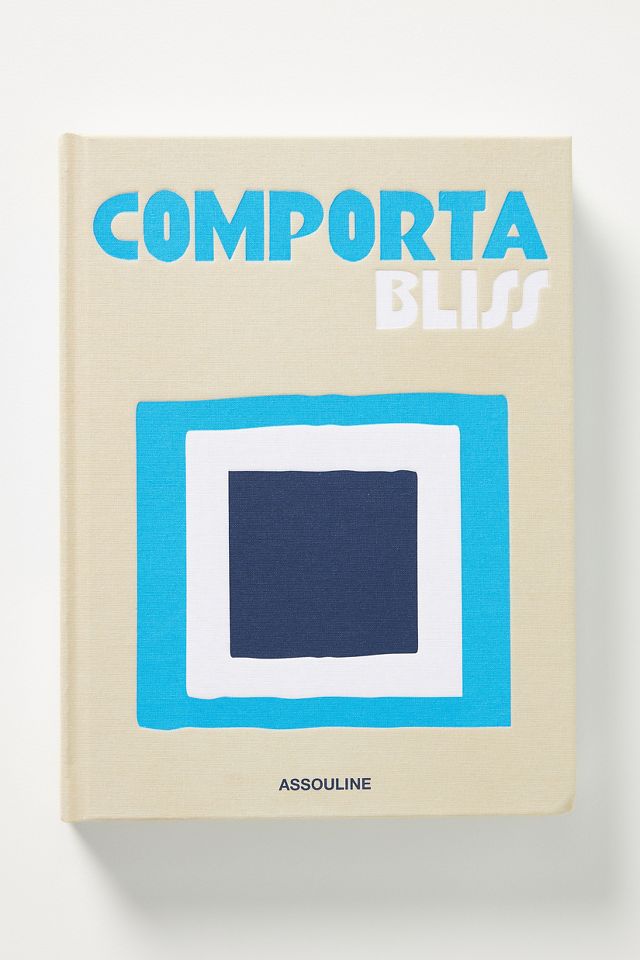 Comporta Bliss
A paradise set on the coast of Portugal, Comporta features a relaxed pace and an artistic community - offering the ideal destination for those looking to wander off course. A thoughtful gift for the jetsetter or aspiring traveler, this coffee table book honors the region's characteristic cobalt blue waters and picturesque beauty.

Brass Loop Tray
A resin and bone exterior features a brass filet loop that is inlaid. The substrate of wood composite gives this tray strength and stability to hold up over time without warping or movement. Made of brass, resin, and bone. Overall: 13"L x 21"W x 1"T.

Orrefors Raspberry Small Bowl
Designed by Anne Nilsson. Bowl made of lead-free crystal. 7.5"Dia. x 3"T.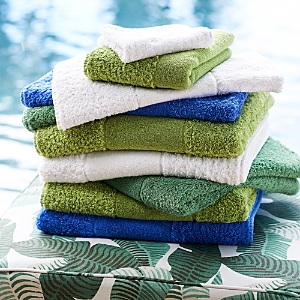 Abyss Super Line Towels
A signature bias trim and luxurious hand typifies the Abyss Super Line collection, dyed in piece so the bias, towel and even the care labels are perfectly matched

Galison Publishing Liberty London 500-Piece Double-Sided Puzzle
Liberty London is known for its floral and graphic prints and the offering of innovative and eclectic designs. The Liberty London Maxine 500 Piece Double Sided Puzzle with Shaped Pieces from Galison is a new spin on the double-sided puzzle with 15 shaped pieces. Glossy front and matte back for easy sorting. 500 pieces total; 15 shaped pieces.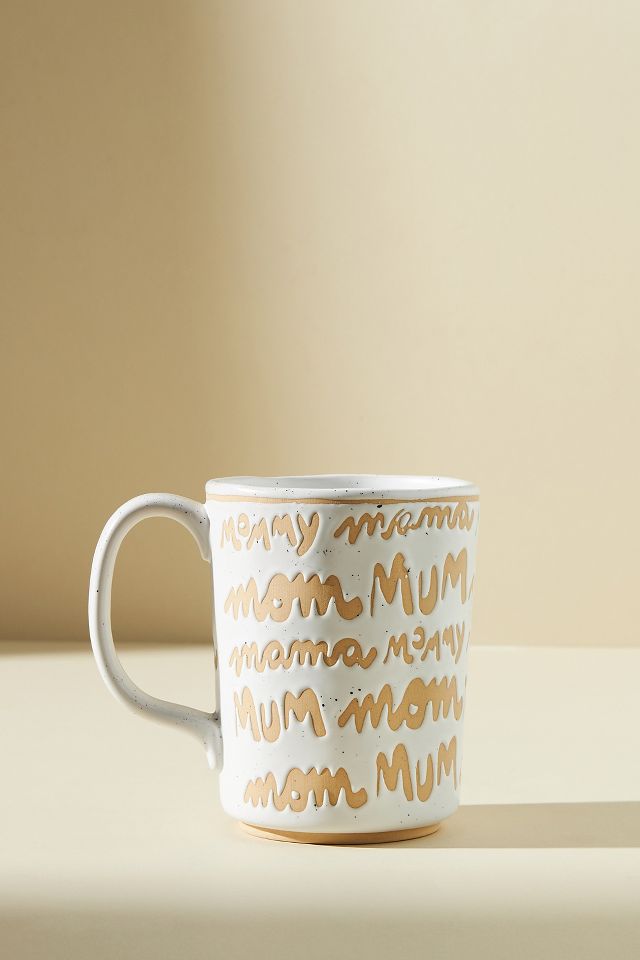 Mother Mug
For the one that loved us first and the one that loves us best, this charming mug is a gift that mom is sure to cherish each and every day. Hand-glazed stoneware. Dishwasher and microwave safe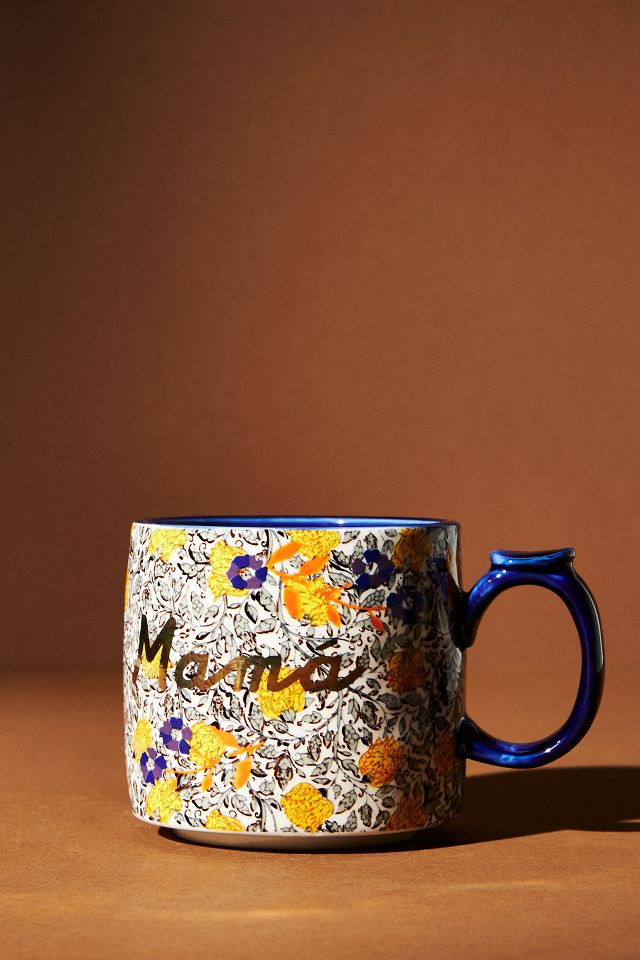 Floral Mama Mug
This Mother's Day (and every other day), show Mom how much you care with the gift of a beautifully printed mug she'll reach for every morning. Decaled stoneware with hand-painted embellishments. Dishwasher and microwave safe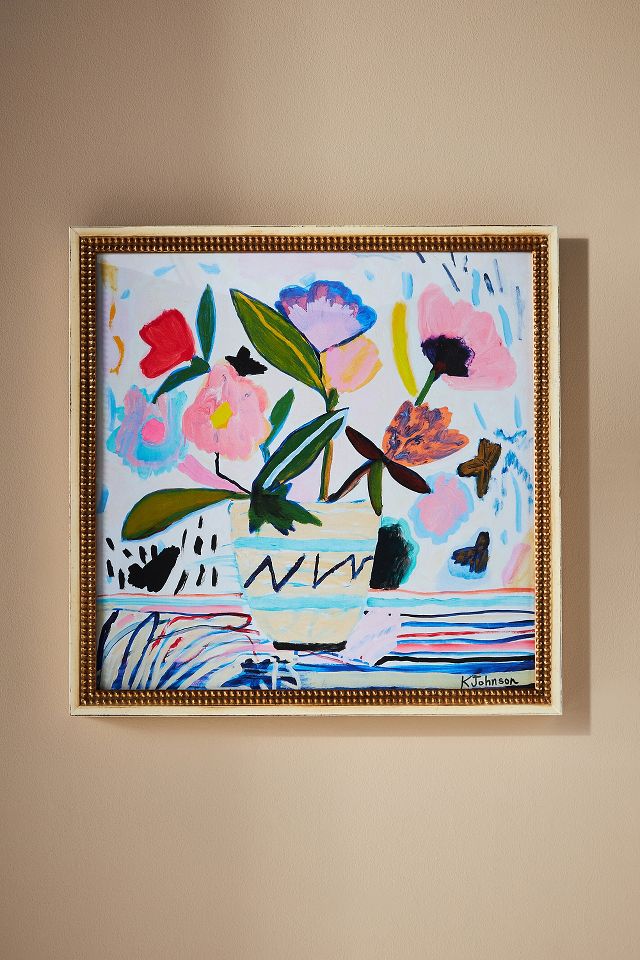 Pink Poppy Wall Art
Artist Kaitlin Johnson works in acrylics on canvas, creating dramatic abstract paintings inspired by nature. Her artistic practice focuses on coaxing out the beauty and raw emotion of each inspiration, drawing on rhythms and unique combinations of color gathered from her world travels. There is always an inspiration, from a landscape to a pattern to a combination of colors, that is immediately transferred onto the canvas in a raw form. She begins by letting the atmosphere around her guide her brush, stacking color upon color, layer upon layer, until slowly her vision begins to take shape and she produces a satisfying end product.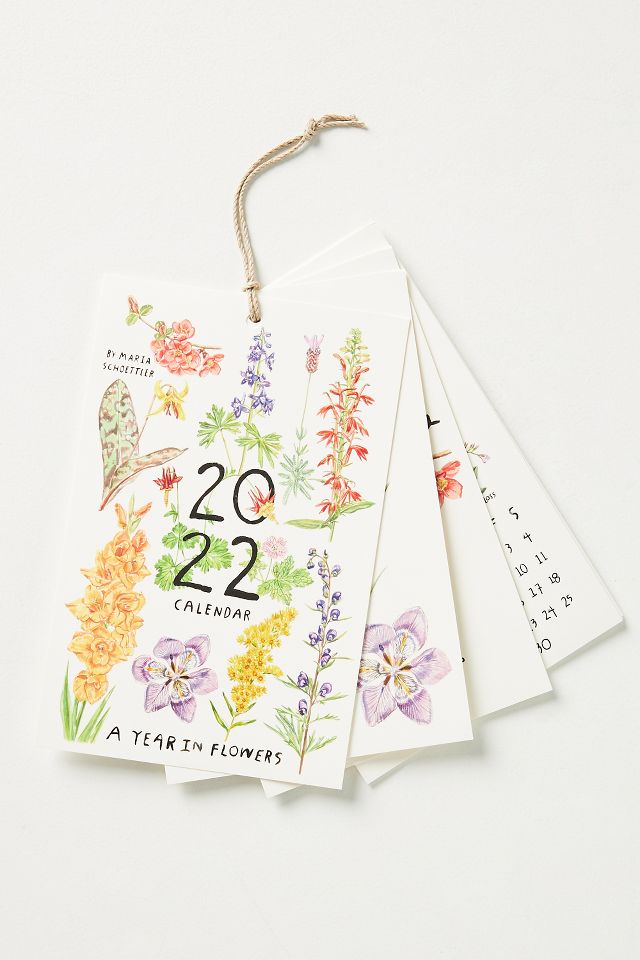 Year in Flowers 2022 Hanging Calendar
Printed in San Francisco on natural cover stock, this floral calendar is sure to bring cheer to a bedroom, office, or kitchen.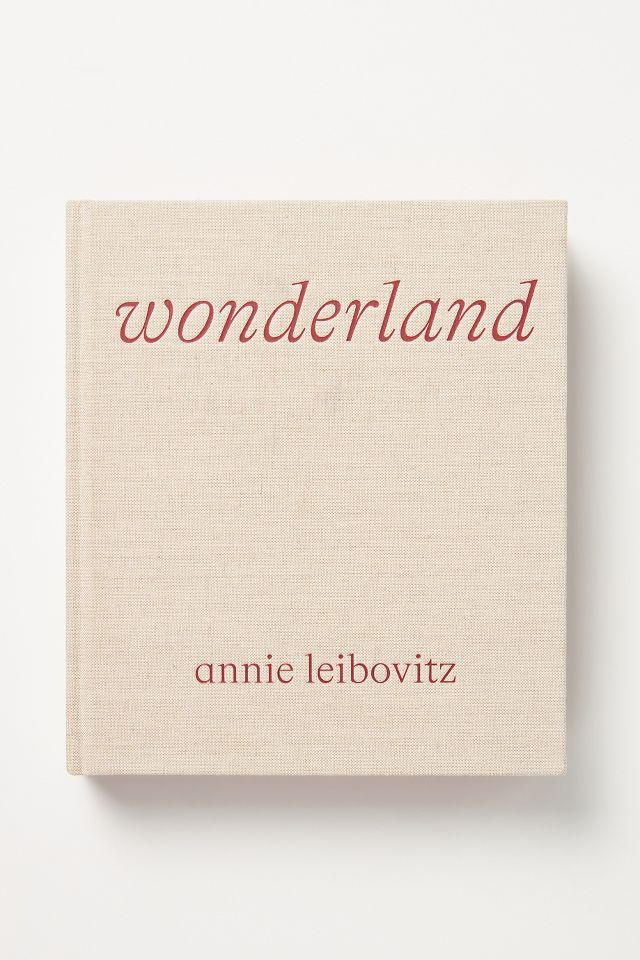 Wonderland
This collection features the most iconic photographs captured by renowned Vogue photographer Annie Leibovitz over the course of her career.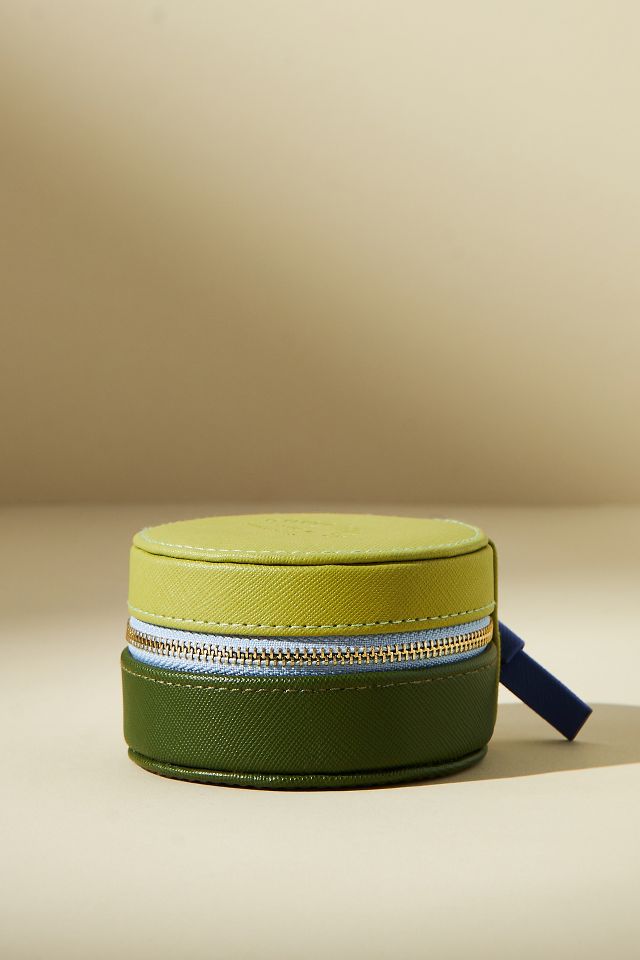 Colorblock Catchall Pouch
This pouch offers a perfect way to store bits and bobs before popping them in a backpack or tote. Best of all? It makes a sweet and simple gift topper for a birthday, a favorite teacher, or any other just because occasion!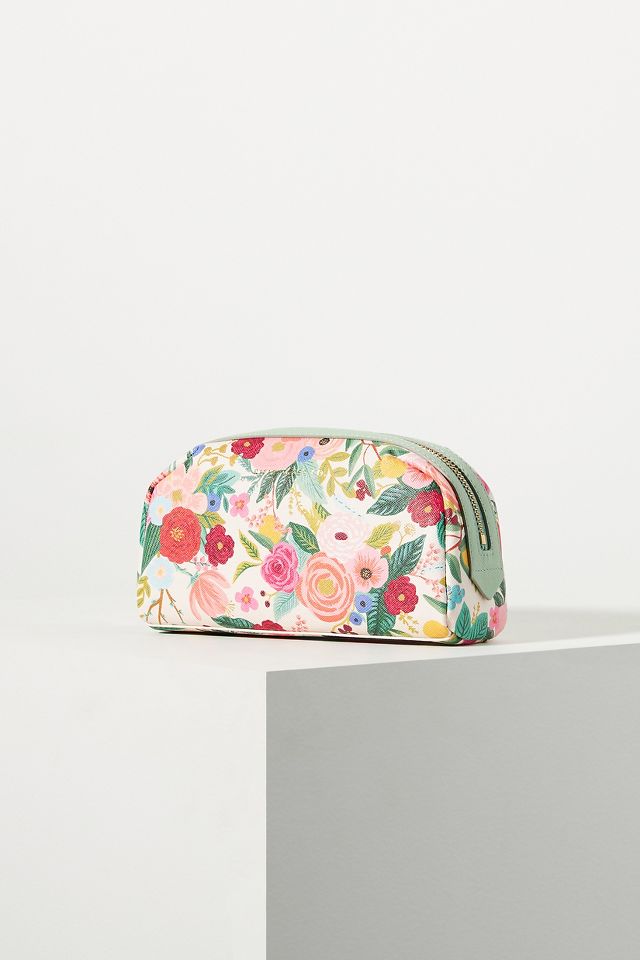 Rifle Paper Co. Garden Party Petite Cosmetic Pouch
Anna Bond is the whimsical whirlwind behind Rifle Paper Co., the Florida-based stationery boutique and design studio whose heartfelt notecards and quirky journals have us smitten.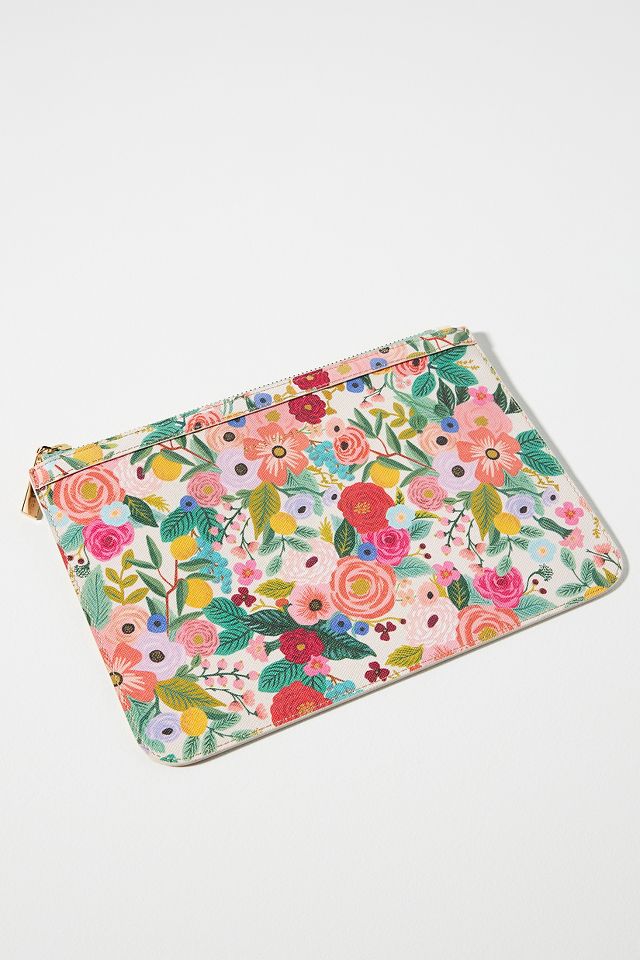 Rifle Paper Co. Garden Party Clutch
Anna Bond is the whimsical whirlwind behind Rifle Paper Co., the Florida-based stationery boutique and design studio whose heartfelt notecards and quirky journals have us smitten.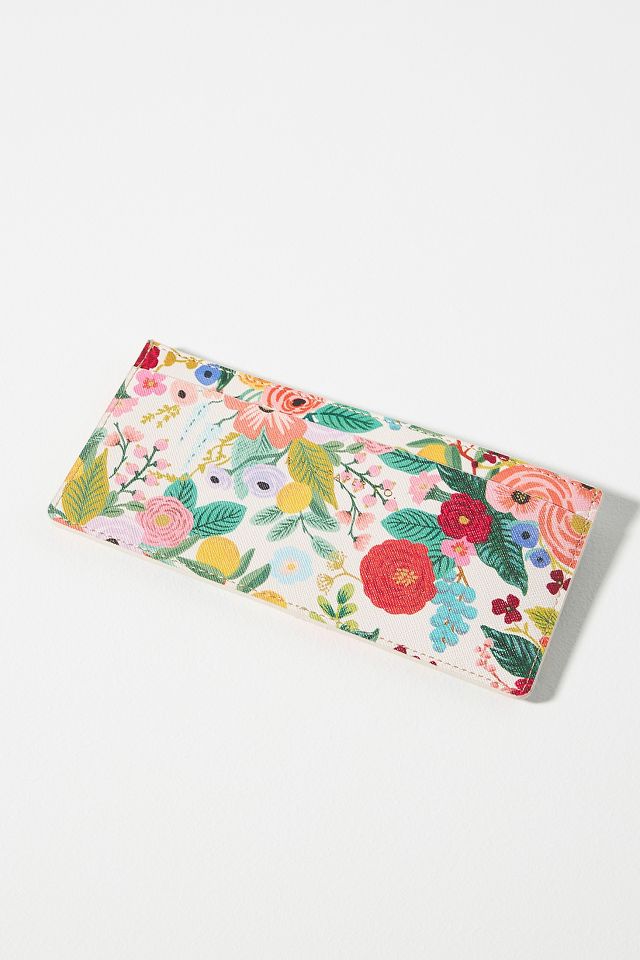 Rifle Paper Co. Garden Party Wallet
Anna Bond is the whimsical whirlwind behind Rifle Paper Co., the Florida-based stationery boutique and design studio whose heartfelt notecards and quirky journals have us smitten.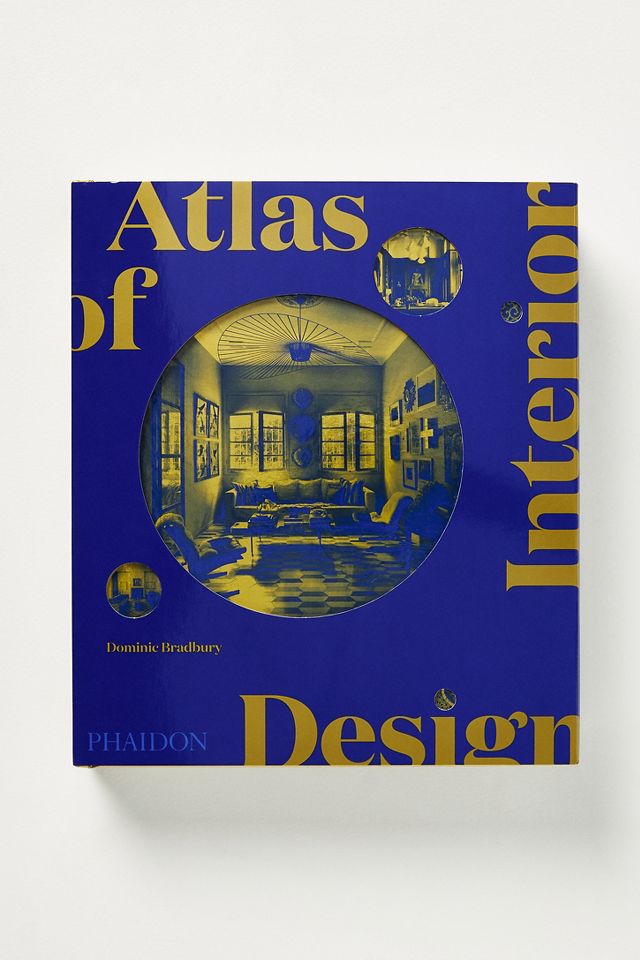 Atlas Of Interior Design
Explore the most influential and celebrated depictions of interior design from the 1940's to present day. Featuring iconic rooms from over fifty countries, this collection of photographs allows you to travel the world without ever leaving your home.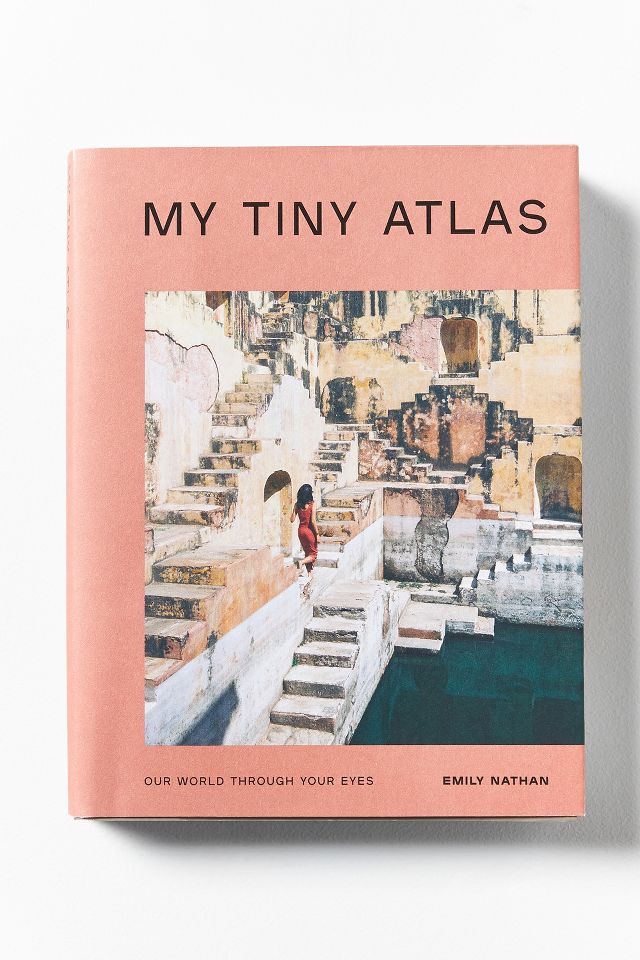 My Tiny Atlas
This book acts as a wanderlust-inspiring collection of travel photos from the world's most beautiful and amazing places. Explore exciting new destinations with an insider's view - showing you the real people, delectable food, architectural gems, and more that make you understand what it's like to be in a far-off place.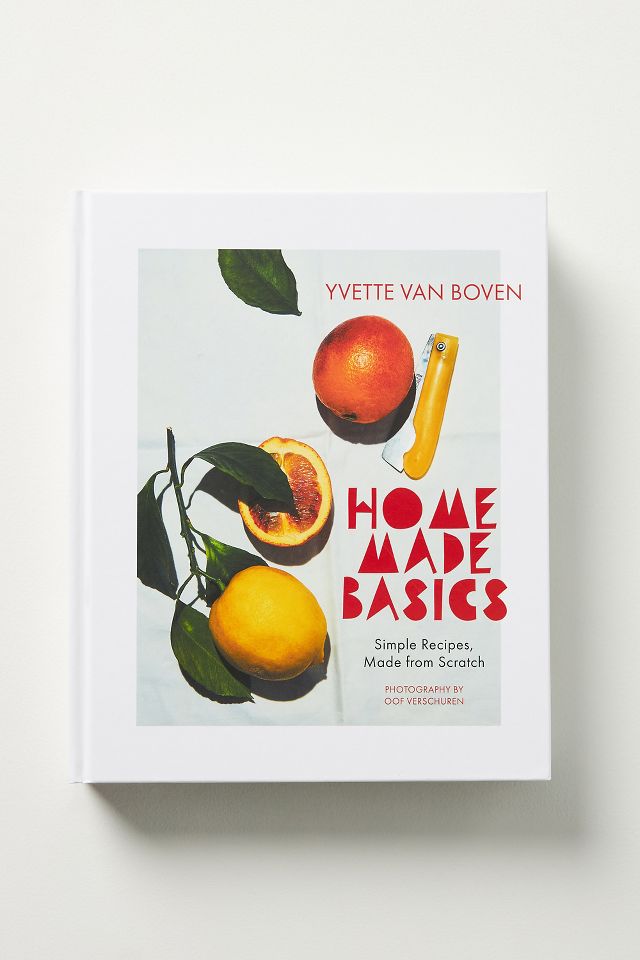 Homemade Basics
Hardcover. 464 pages. Abrams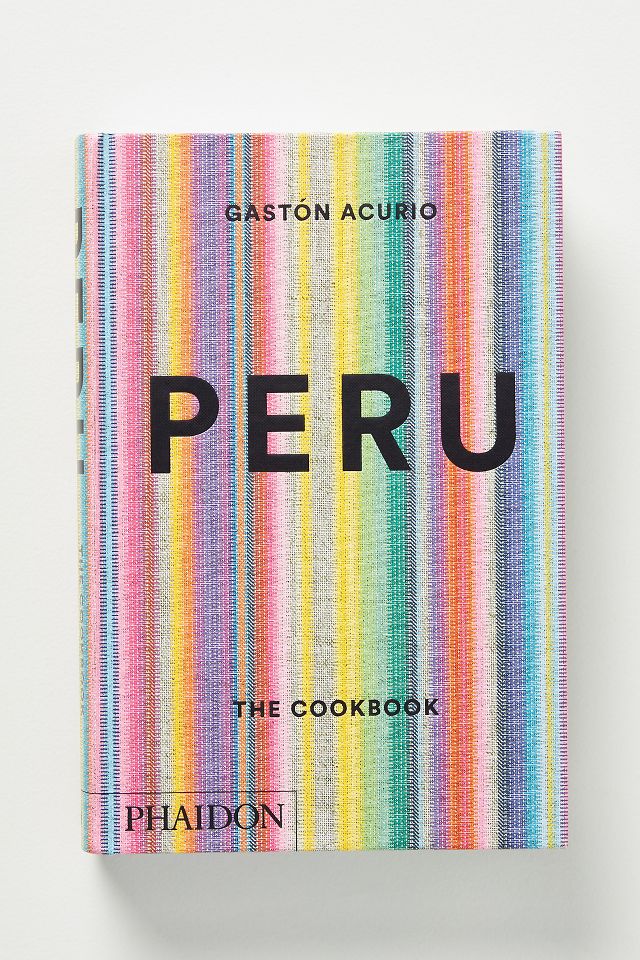 Peru
Hardcover. 400 pages .Phaidon

Assorted Fruity Fondants
Assorted fruity flavored candies carried by a stuffed doll. Italy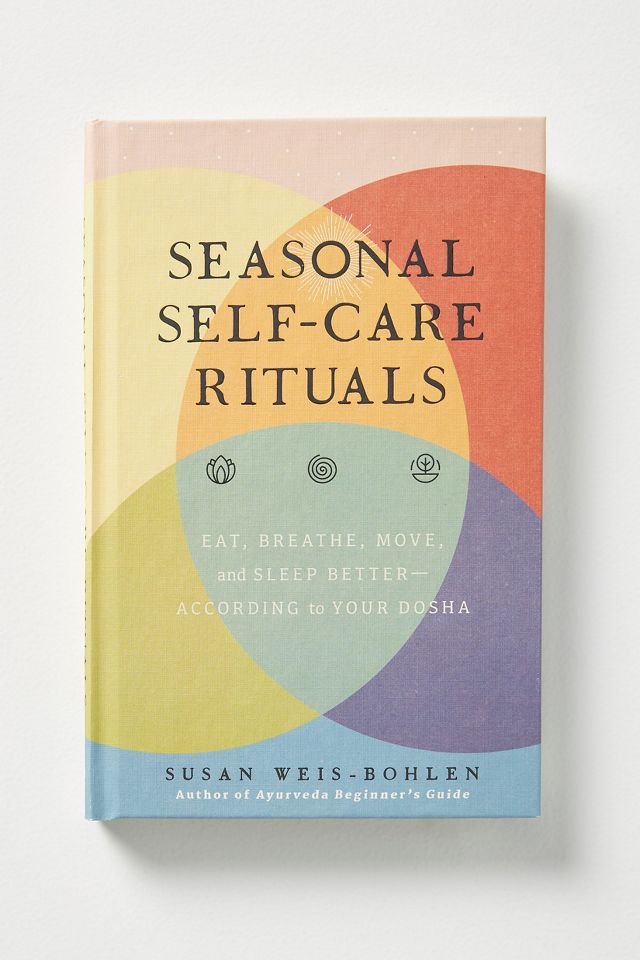 Seasonal Self-Care Rituals
Optimize your seasonal routines with powerful, personalized self-care rituals ranging from meditation and breath work, to using food as medicine for your mind and body.

Il Limone Montelupo Biscotti Jar
Ceramic jar handmade and hand painted in a Tuscan village. Painting on jar features the famous Montelupo leaf and plump, golden lemons. Filled with a generous 13-oz. assortment of individually wrapped biscotti, macaroons, and chocolate cookie confections.

Italian Acacia Gold Reserve Honey
Gold reserve 100% pure honey.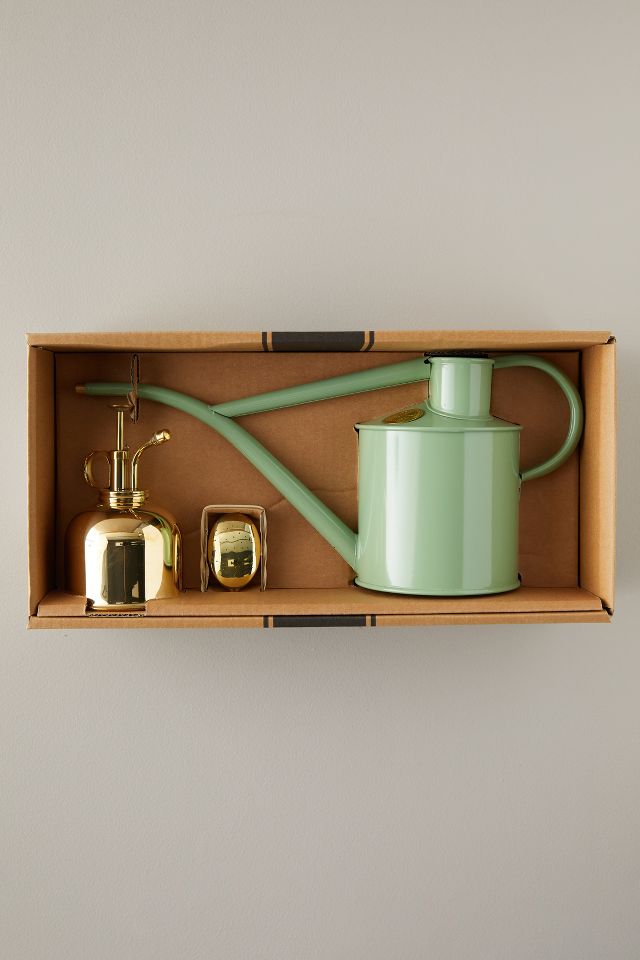 Haws Watering Can + Plant Mister Gift Set
A beautiful gift for the gardener, this watering can is a classic style from Haws. Tucked into a matching gift box, each can is made from steel and topped with the traditional Haws brass rose for gentle watering. The mister provides a gentle shower for humidity-loving terrariums, orchids, or ferns.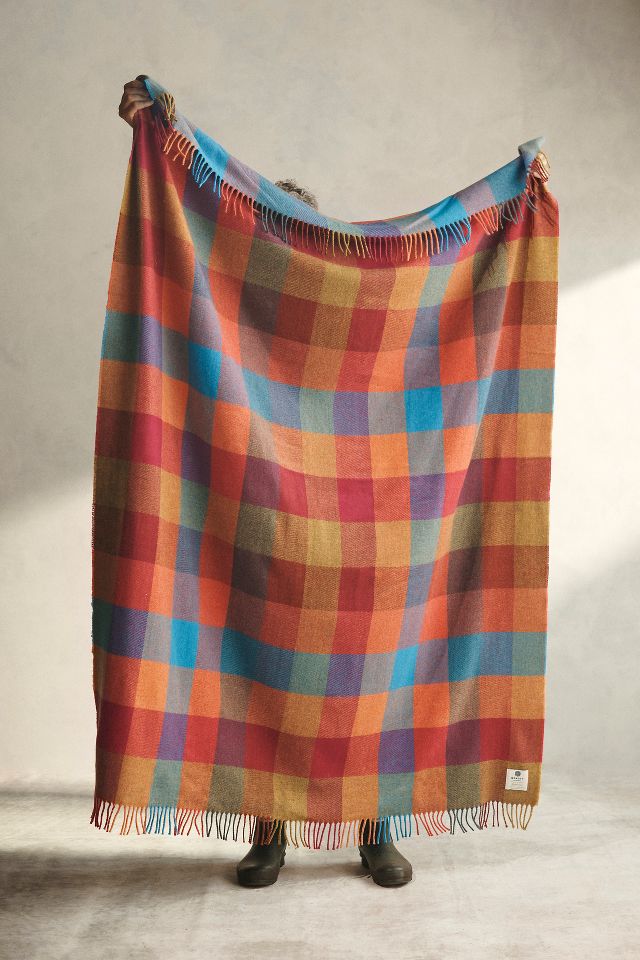 Sunset Check Merino Wool Throw
Super soft and so cozy, this throw was made in Ireland from the finest quality merino wool. Its fibers are lighter than sheep's wool, making it incredibly soft to the skin with a luxurious handfeel. Ireland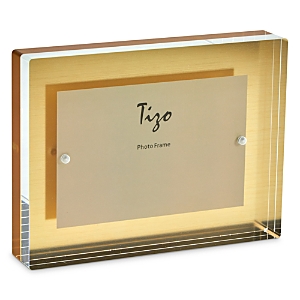 Tizo Lucite 5 x 7 Picture Frame
Modern edge-to-edge design. Stands vertically or horizontally on tabletop

Orrefors Carat Small Vase
Inspired from jewels and gemstones designed by Lena Bergstrom. Sharp and unique asymmetrical design reflects modern times with a scent of Nordic Romance. Faceted vase crafted of glass. 3.6"W x 7.1"T.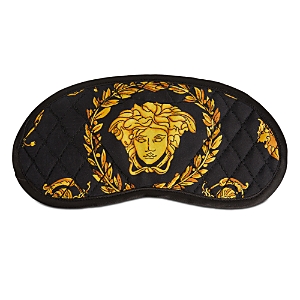 Versace Crete De Fleur Silk Sleep Mask
One size fits most. Iconic Baroque-print with Medusa head. Features a chic case with string closure. Quilted design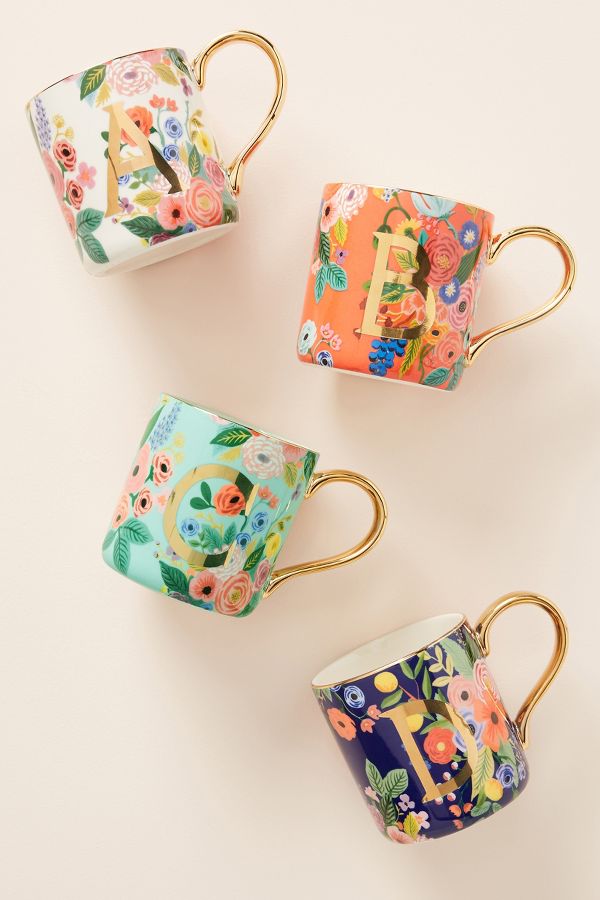 Rifle Paper Co. for Anthropologie Garden Party Monogram Mug
Designed by Rifle Paper Co. for Anthropologie, this charming mug features vibrant floral blooms with a gilded monogram letter, making it the perfect personalized gift for any occasion.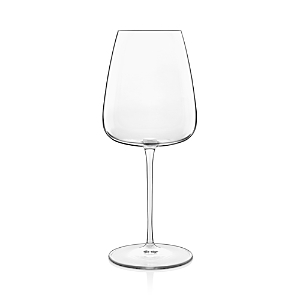 Luigi Bormioli Talismano Glassware
Talismano glassware by Luigi Bormioli offers modern contours in a highly break-resistant collection for everyday use or for entertaining.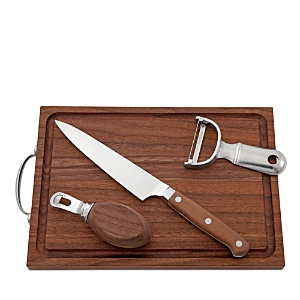 Crafthouse 4-Piece Bar Tool Set
13" x 7" x 6.5". Set includes peeler, channel knife, bar knife and bar board. Stainless steel/walnut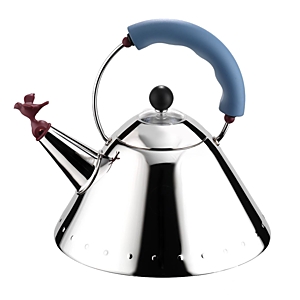 Michael Graves for Alessi Kettle - Small Bird Shape
Designed by Michael Graves. Post modern kettle with handle and small bird-shaped whistle. 9"H x 8.5" D (Holds 9 cups). 18/10 stainless steel. Made in Italy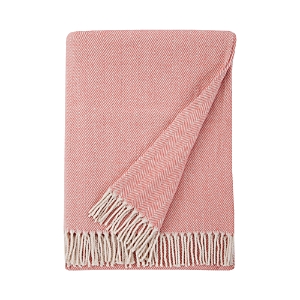 Sferra Celine Throw
Layer on soft, luxurious warmth with this cozy, brushed cotton throw in a subtle herringbone weave.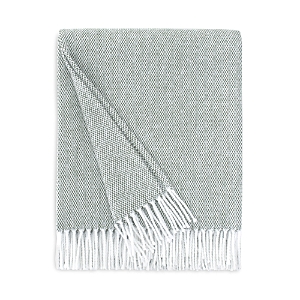 Sferra Terzo Throw
Cozy up with this soft, plush cotton throw by SFERRA, featuring a luxurious knit in pastel hues finished with a classic fringe.