Charcuterie Board
Includes: Sanniti Parmesan Reggiano, Pecorino di Amatrice Eurodate, Speck Ham Alto Adige, Parmacotto Milano Salame, Bernina Bresaola Punta D Anca, Sanniti Castelvetrano Olives, Bernardini Truffle Acacia Honey, Dalmatia Fig Spread, Bruschettini Classico with Sea Salt, Focaccibites Garlic & Parsley, and Marcona Almonds.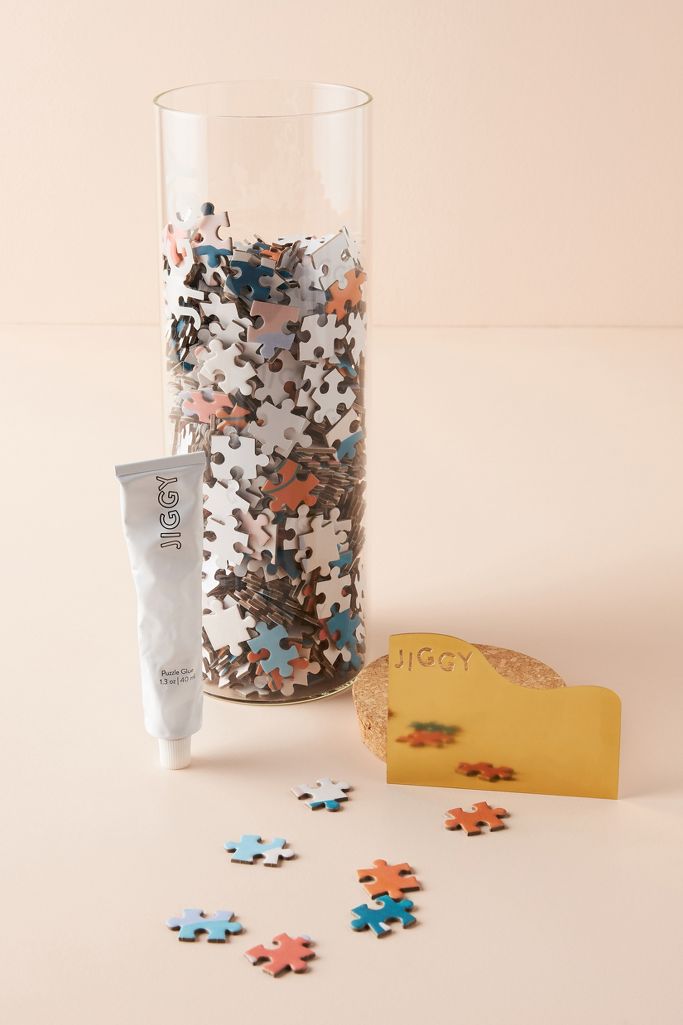 Jiggy for Anthropologie Puzzle and Glue Set
Piece together a perfect evening with this display-worthy puzzle that's designed by Jiggy in collaboration with Anthropologie. Each puzzle comes with a tube of glue and a straight-edge tool that allows you to transform the completed design into a work of art for your walls.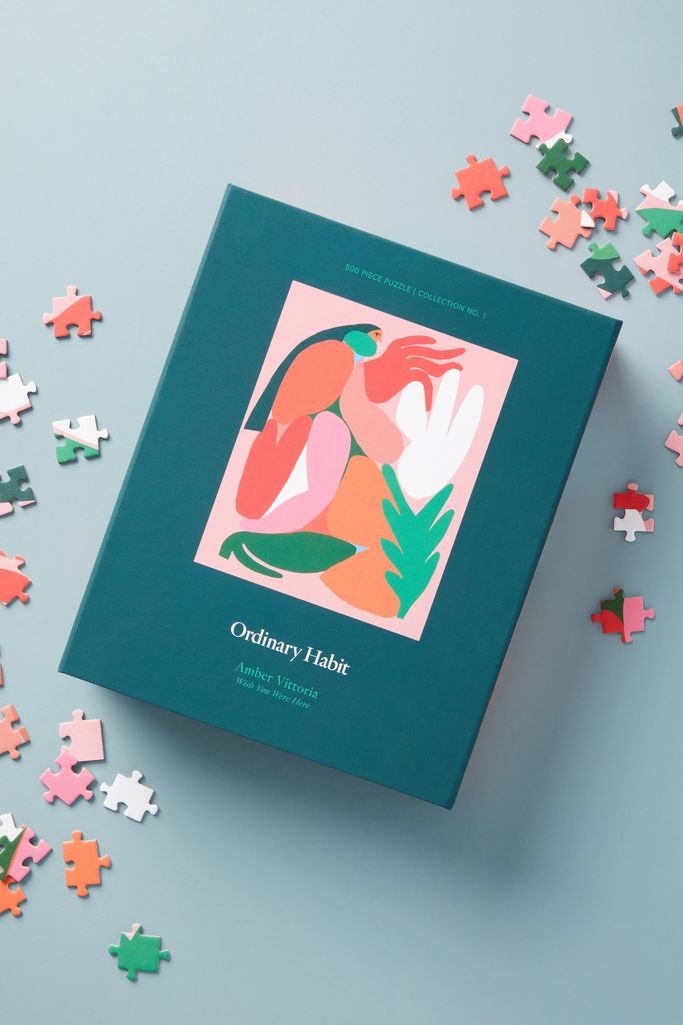 Wish You Were Here Puzzle
Unwind after a long day with this soothing, abstract puzzle featuring a design by artist Amber Vittoria.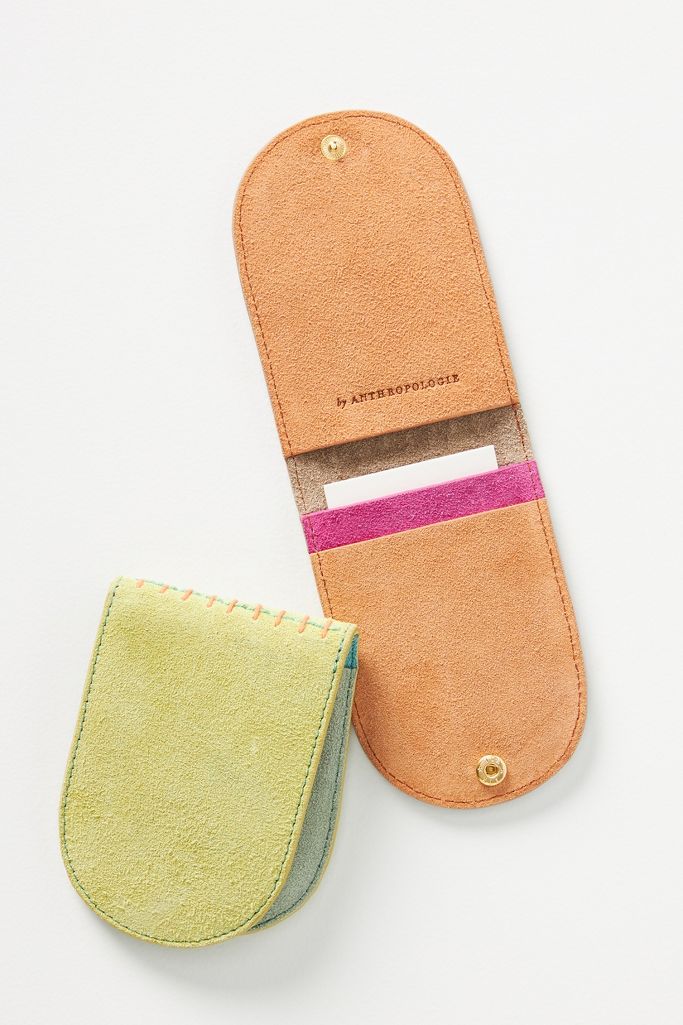 Billie Suede Card Case
Stash important business cards, credit cards, and more with this suede-crafted case that fits into any purse or jacket pocket with ease.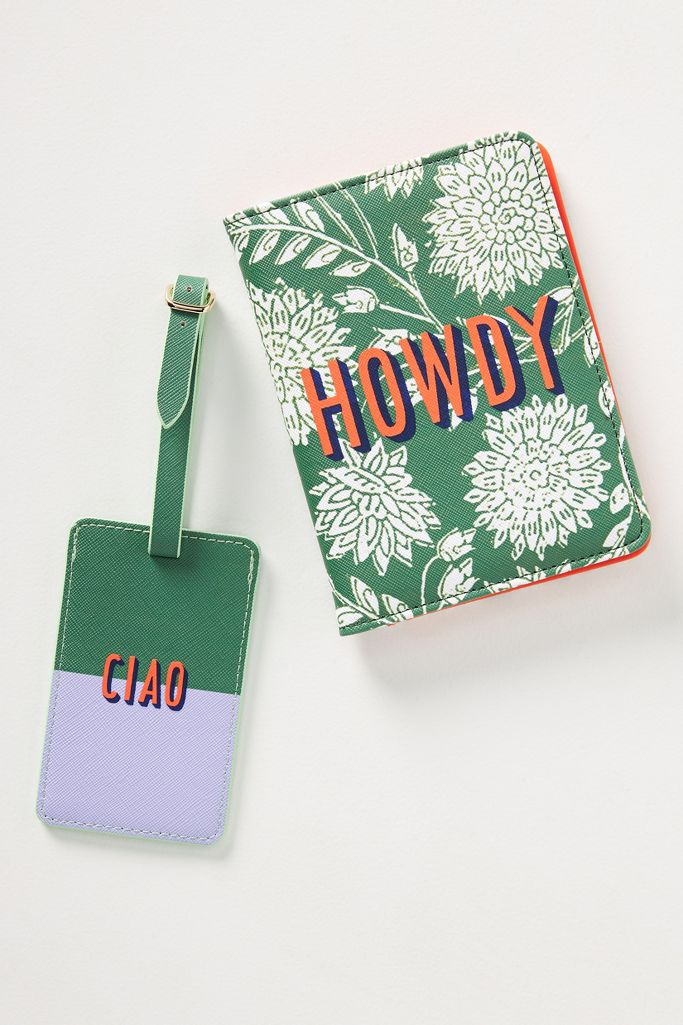 Pencil & Paper Co. Ciao Luggage Tag
Pencil & Paper Co. Howdy Passport Holder
Designed by Pencil & Paper Co. in collaboration with Anthropologie, this luggage tag makes the perfect gift for the globetrotter or world wanderer.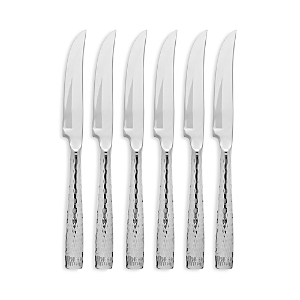 Ricci Argentieri Anvil 6-Piece Steak Knife Set
Magnificent Ricci Argentieri craftsmanship forges a shimmery, tactile design in a perfect interplay of weight, balance, and detail.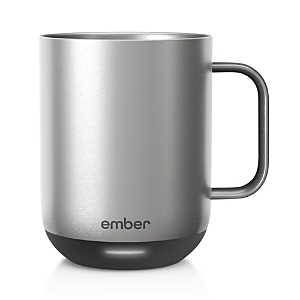 Ember Gen 2 Heating Mug, 10 oz.
Set your precise drinking temperature and keep it there, so your hot beverage remains perfect from the first sip to the last drop with this heating mug. A smart temperature control mug maintains your chosen temperature for up to 1.5 hours, or all day on the included charging coaster. Ember Mug2 pairs with the Ember app, allowing you to set your drinking temperature, receive notifications when that temperature is reached, save presets for your favorite drinks, customize the LED color, and more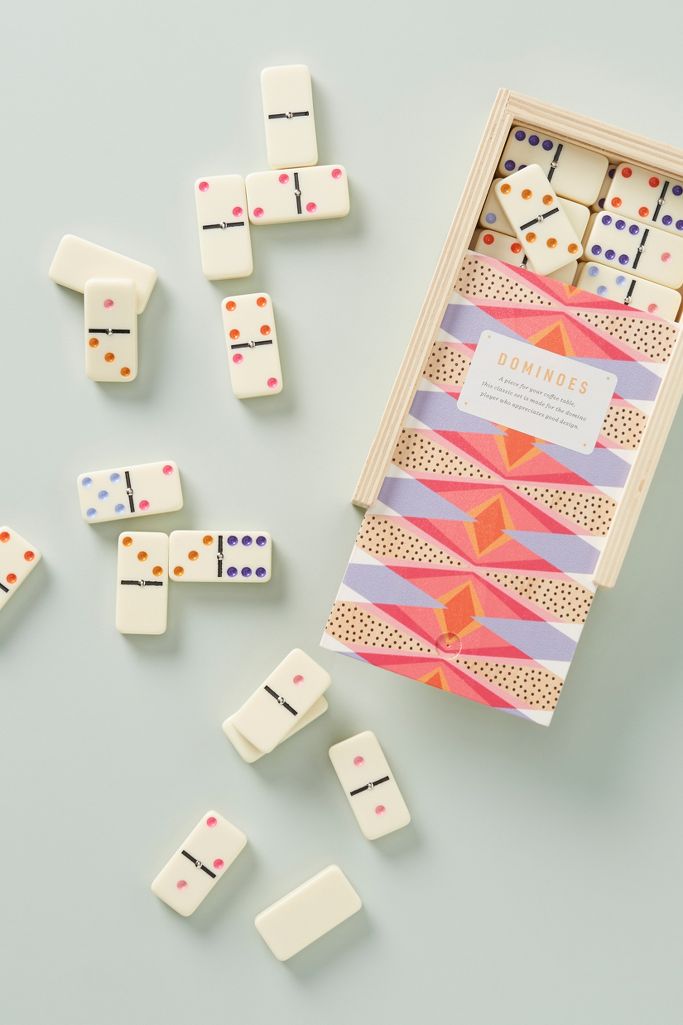 Sunbeam Dominoes Set
Offering a fresh take on a classic game that dates back to the ancient Egyptians, this domino set comes housed in a display-worthy wooden box. Better yet? It makes a stunning gift for little ones and adults alike this holiday season.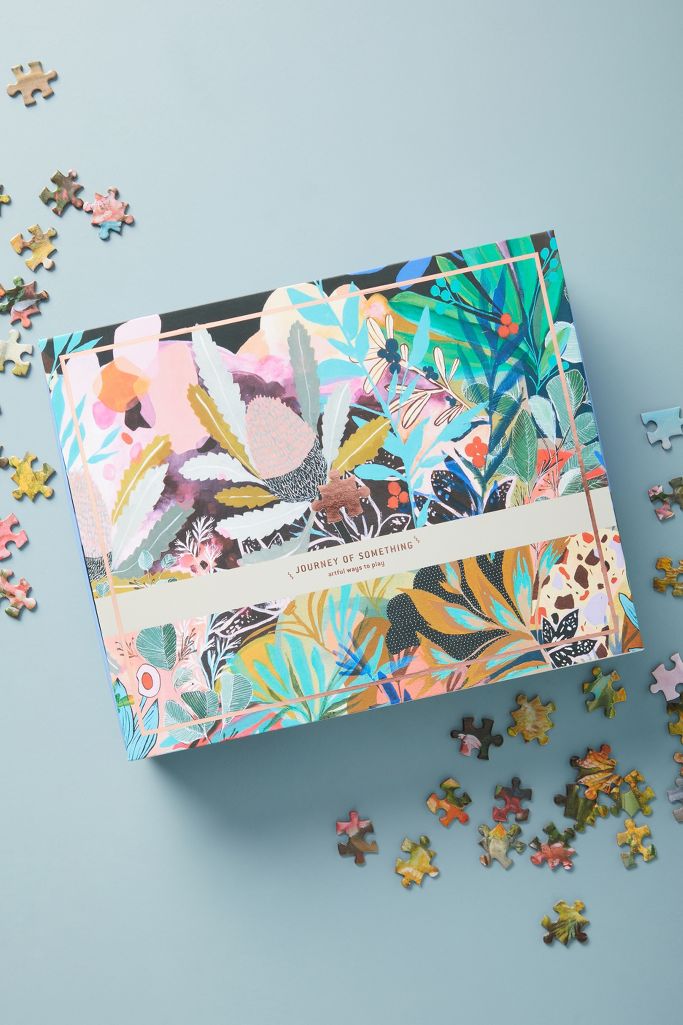 Secret Garden Puzzle
Featuring a design by Georgia Pendlebury, this vibrant puzzle offers a fun challenge for you to tackle - and makes a great piece of wall art once finished.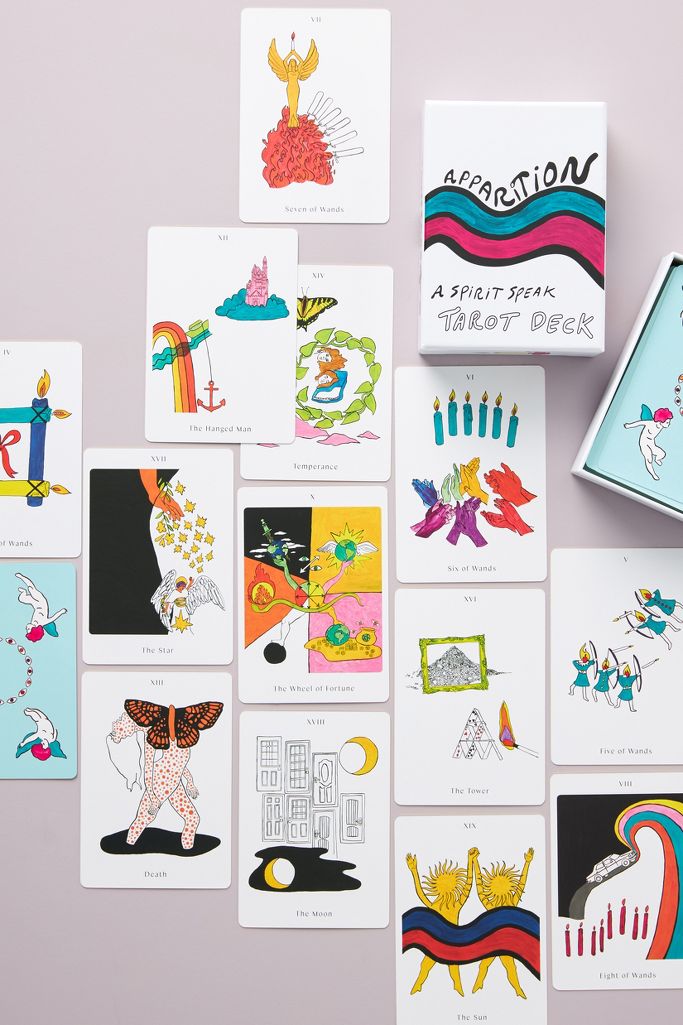 Apparition Tarot Deck
Bring a little magic into your everyday life with this enchanting tarot card deck that features visionary images originated as one-of-a-kind acrylic paintings.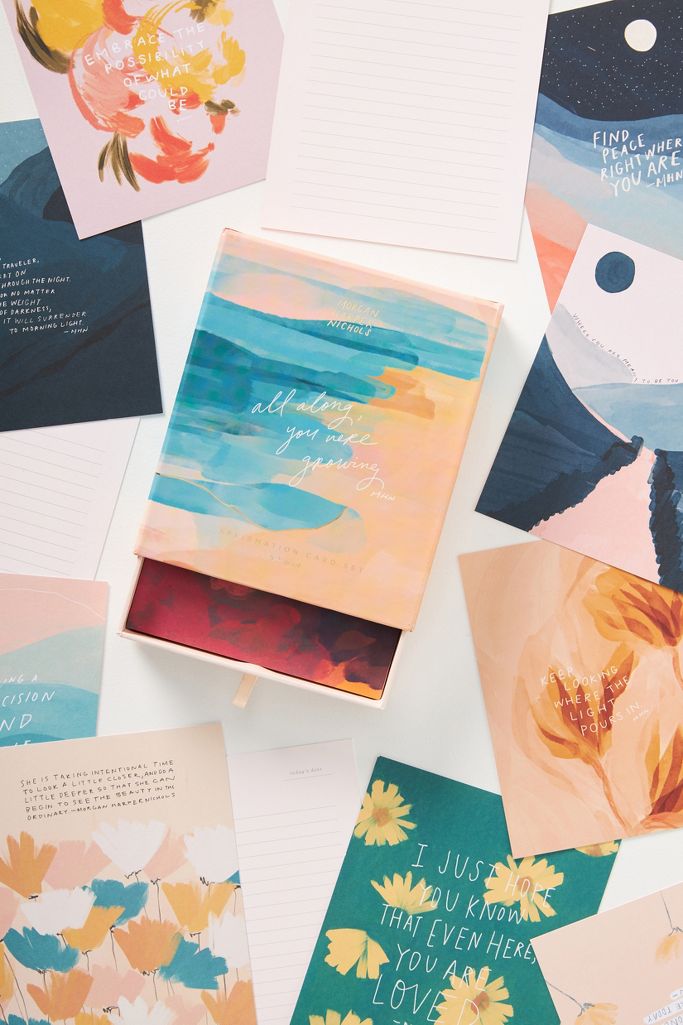 Morgan Harper Nichols Affirmation Card Set
Pairing inspirational phrases with beautiful illustrations, this card set provides a new affirmation for each week of the year.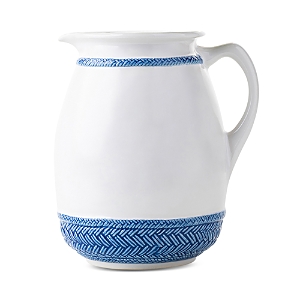 Juliska Le Panier Delft Blue Pitcher Vase
Adorned with a ring of subtle delft blue rope detail, this versatile pitcher is perfect for tableside water service or a bouquet of your favorite fresh flowers.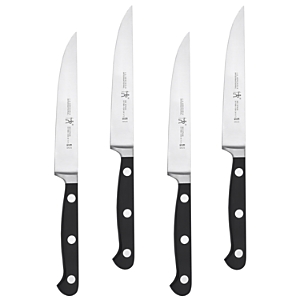 J.a. Henckels International Classic 4 Piece Steak Set
Since 1731, the J.A. Henckels company of Germany has produced some of the world's finest cutlery. The Classic collection features high-carbon German stainless steel blades, fully forged in Asia.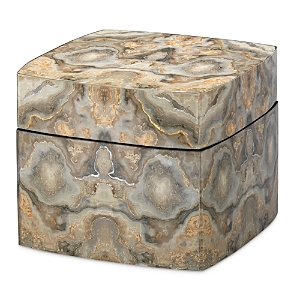 Jamie Young Ink Blot Curved Box
Inspired by Rorschach inkblots tests, known to examine emotion through interpretation, the Ink Blot box inspires you to look closer into the neutral tones of gray, taupe and cream, accented with silver and gold leaf

Cole & Mason Derwent Salt and Pepper Mill Gift Set
These quality mills from Cole & Mason offer precision performance, with more flavor from fewer turns in a sleek design that elevates both your kitchen and your table.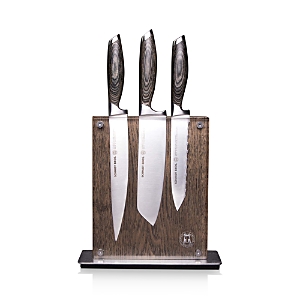 Schmidt Brothers Cutlery Bonded Ash 7-Pc. Knife Block Set
Set includes: bread knife, slicer knife, chef knife, Santoku knife, serrated knife, paring knife, Midtown storage block. Patented Schmidt Brothers Curve®: provides ideal hand position and leverage to control and guide with ease. Fully forged, full-tang blades. Bonded ash pakka wood wood handles. Universal magnetic knife storage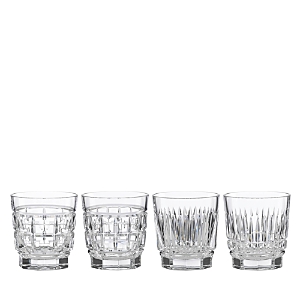 Thomas O'Brien for Reed & Barton New Vintage Barware Collection
Highlighted by sleek architectural lines, this exclusive collection by Thomas O'Brien brings a distinctive touch of style to cocktail hour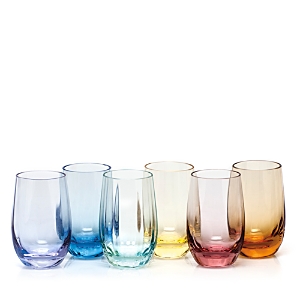 Moser Optic Shot Glass, Set of 6
Lead free crystal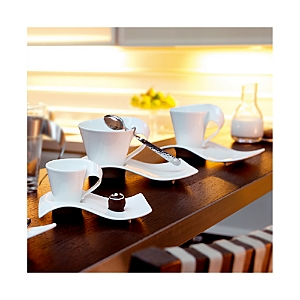 Villeroy & Boch New Wave Café Accents
Wake up in style with this designer coffee series from Villeroy & Boch. These stylish mugs look like works of modern art, but are actually functional pieces that make getting up in the morning just a little more worth while. Complete with matching party plate-sized to hold a small treat. This cool collection is perfect for morning, noon or night. Microwave and dishwasher safe.

Zwilling J.a. Henckels Twin Four Star 8-Piece Knife Block Set
Beautifully crafted, hand sharpened and polished, this knife set from Zwilling J.a. Henckels offers a revolutionized standard for cutlery with laser-controlled edges and ergonomic design.

Waterford Araglin Encore Collection
Legendary Waterford is the only crystal maker in the world that promises never to discontinue a pattern. Araglin is one of Waterford's most popular and traditional patterns, in brilliantly cut clear crystal.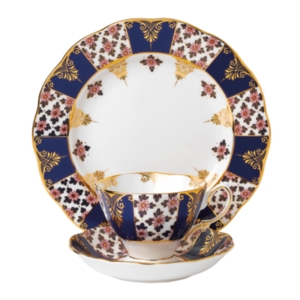 Royal Albert 100 Years 1900 3-Piece Set -Teacup, Saucer & Plate - Regency Blue
A stunning combination of bold and bright designs to make any afternoon tea perfectly vintage makes the 100 Years Of Royal Albert collection effortlessly timeless. Fine Bone China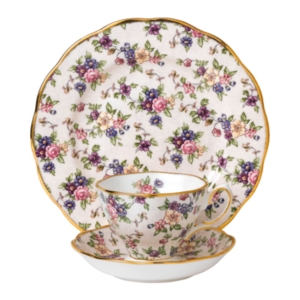 Royal Albert 100 Years 1940 3-Piece Set, Teacup Saucer & Plate -English Chintz
A stunning combination of bold and bright designs to make any afternoon tea perfectly vintage makes the 100 Years Of Royal Albert collection effortlessly timeless. Fine Bone China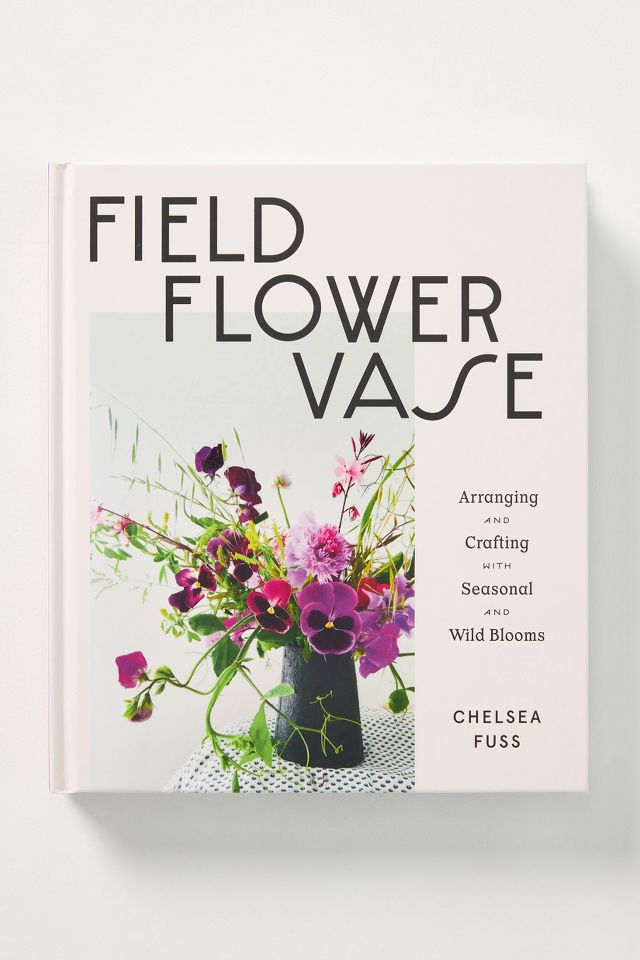 Field Flower Vase
Learn from floral expert Chelsea Fuss about how to create beautiful, natural arrangements from foraged greenery, branches, and wild blooms.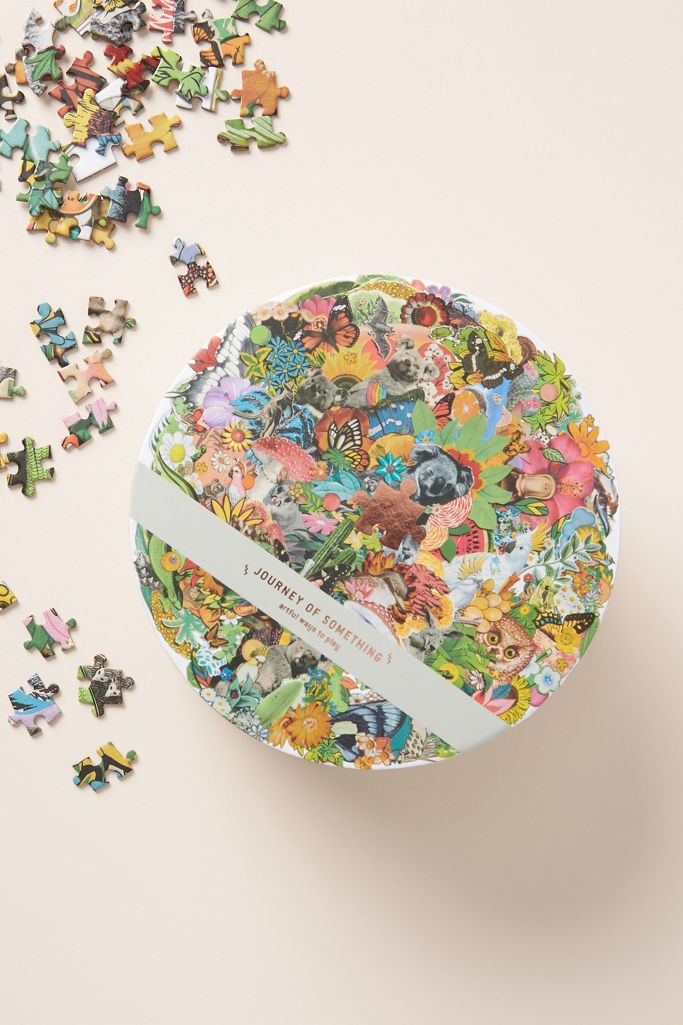 All Around Oz Puzzle
Featuring a whimsical design by Maximillian Malone, this circular puzzle offers a fun challenge for you to tackle - and makes a great piece of wall art once finished.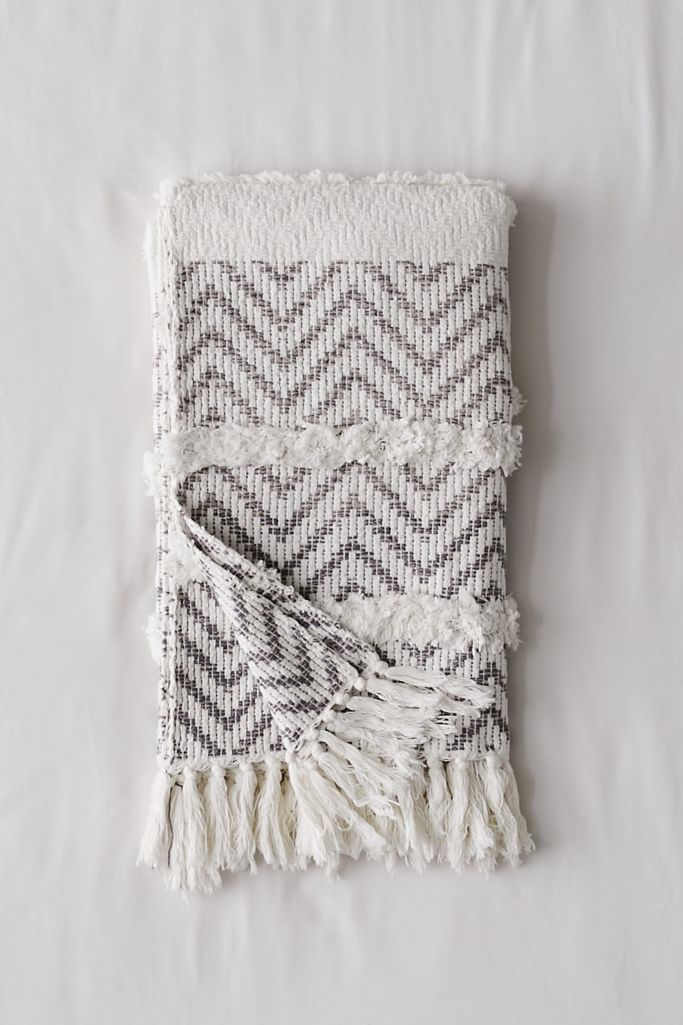 Clara Throw Blanket
Boho maximalism brings standout texture to your space with this embellished throw blanket. Woven construction features a chevron pattern, tufted striping, sparkly accents and fringed edges.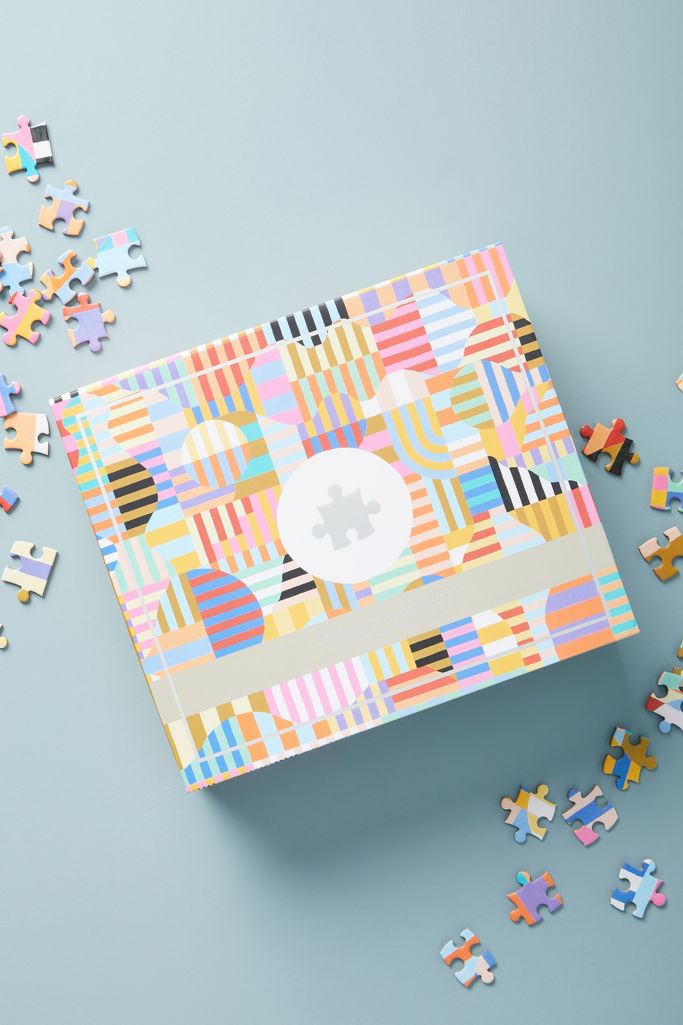 Full Moon Puzzle
Featuring a design by artist Mireia Ruiz, this modern puzzle offers a fun challenge for you to tackle - and makes a great piece of wall art once finished.

Nikki Cade World Puzzle
Designed by Nikki Cade in collaboration with Anthropologie, this 600-piece world puzzle makes a magnificent display piece once finished.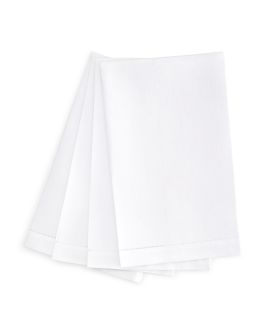 Classico Guest Towels, Set of 4
Set of 4. Hemstitch border. Dimensions: 14"L x 20"W. Made in Portugal. 100% linen. Machine wash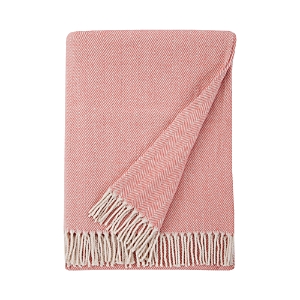 Sferra Celine Throw
Layer on soft, luxurious warmth with this cozy, brushed cotton throw in a subtle herringbone weave.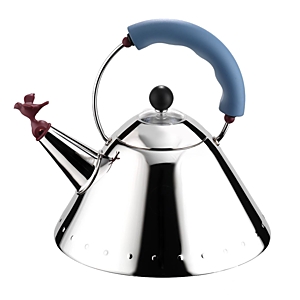 Michael Graves for Alessi Kettle - Small Bird Shape
Designed by Michael Graves. Post modern kettle with handle and small bird-shaped whistle. 9"H x 8.5" D (Holds 9 cups). 18/10 stainless steel. Made in Italy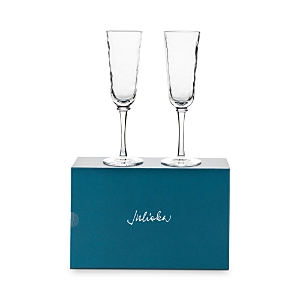 Juliska Carine Toasting Flute, Set of 2
Glass. Dishwasher safe, hand wash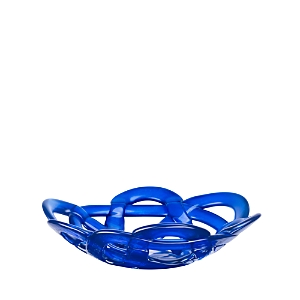 Kosta Boda Basket Bowl, Small
3" x 12". Glass. Made in Sweden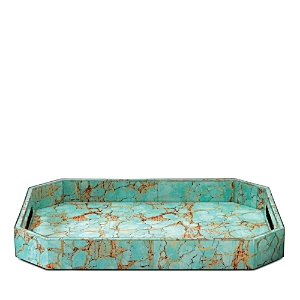 Jamie Young Turquoise Tray
River bed pebble pattern with gold leaf accents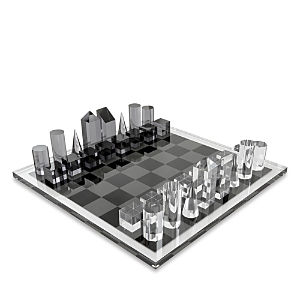 Tizo Designs Lucite Chess Set
Set includes 32 Lucite chess pieces (16 clear and 16 smoke-tone), one Lucite board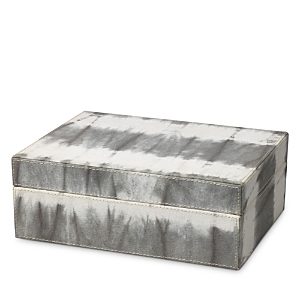 Jamie Young Tie Dye Box
Boho chic comes through in a hand tie-dyed canvas-wrapped box

Quotidian Mug and Spoon Set
Take your daily coffees with cream and sugar, then stir it all up with the charming spoon that comes nestled in its handle.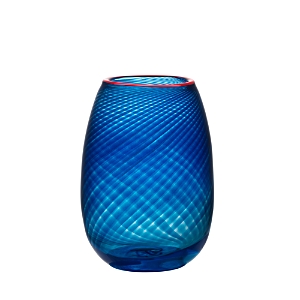 Kosta Boda Red Rim Small Vase
Inspired by the artisan traditions of Småland, Bertil Vallien crafts this stunning glass vessel for Kosta Boda with a twist-textured blue body, softly rounded edges and a bold red rim.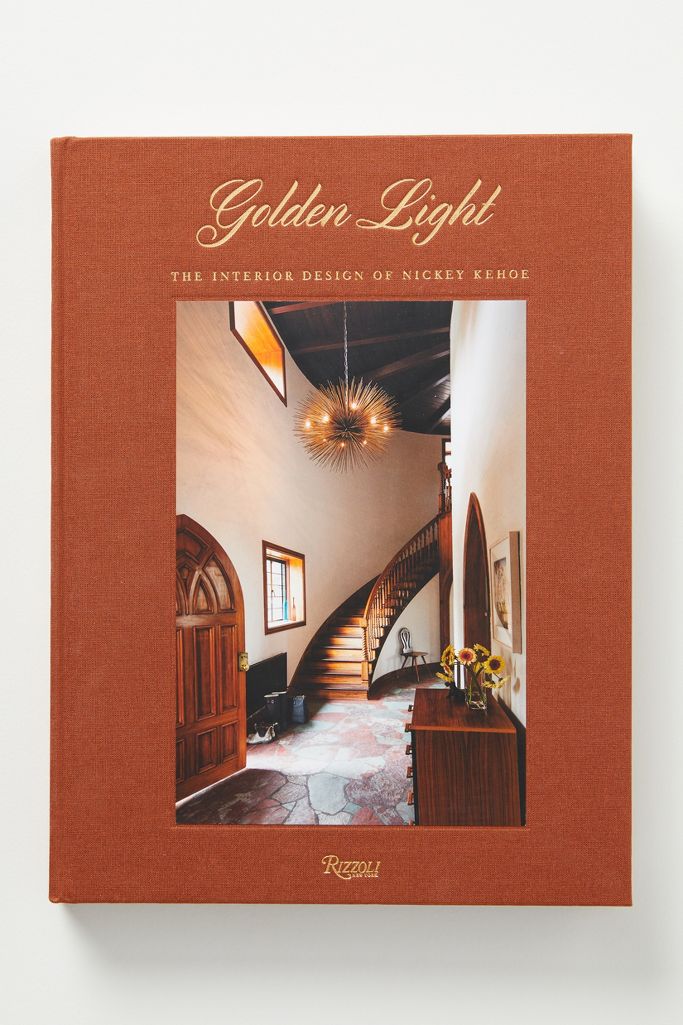 Golden Light
This resplendent coffee table book offers a visual journey through the unfussy, elegant, and eclectic interiors from renowned designers Todd Nickey and Amy Kehoe.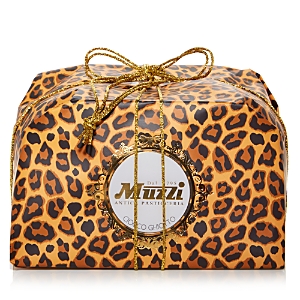 Muzzi Antica Pasticceria Chiocco Ghiotto Chocolate Chip Pandoro
A delicious naturally leavened pandoro filled with chocolate chips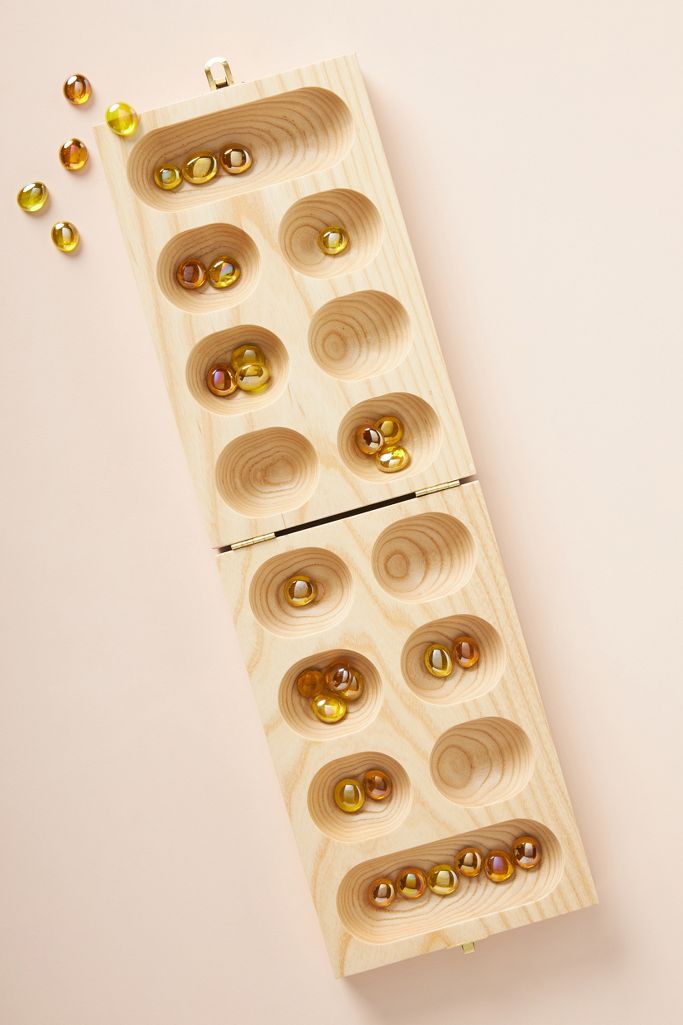 Wolfum Mancala Game
Exquisitely crafted from solid ash wood, this mancala game promises to be cherished as a family heirloom for years to come.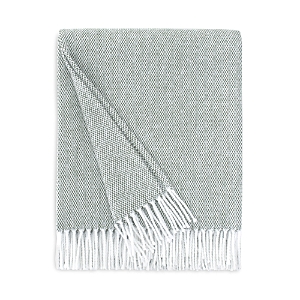 Sferra Terzo Throw
Cozy up with this soft, plush cotton throw by SFERRA, featuring a luxurious knit in pastel hues finished with a classic fringe.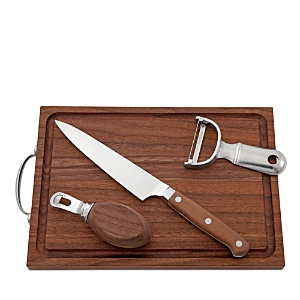 Crafthouse 4-Piece Bar Tool Set
13" x 7" x 6.5". Set includes peeler, channel knife, bar knife and bar board. Stainless steel/walnut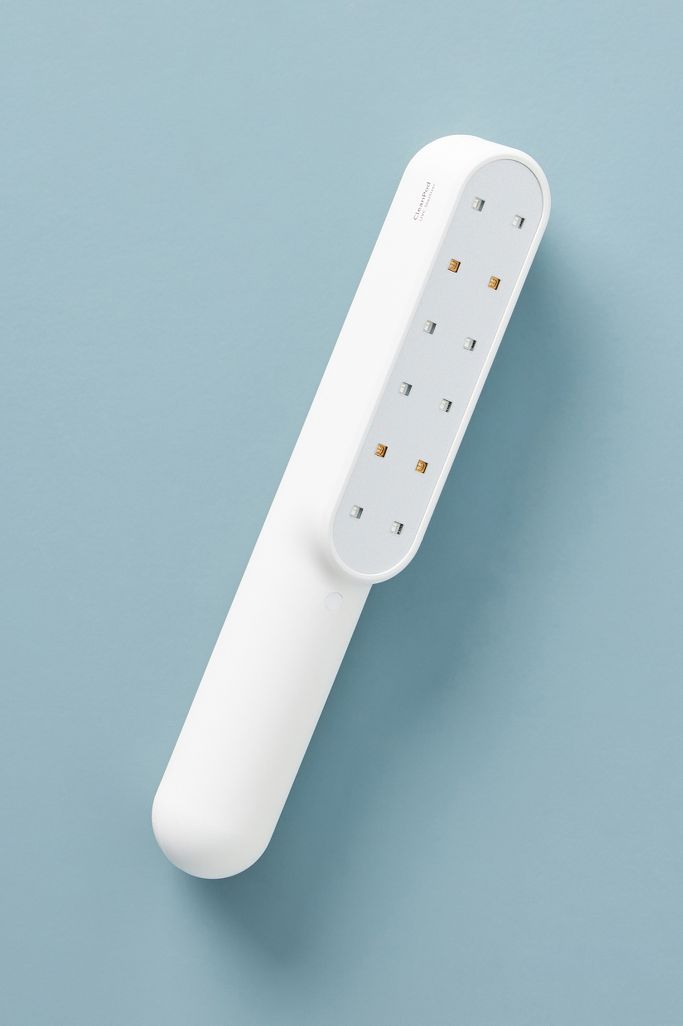 Portable UV-C Sanitizer Wand
Featuring built-in UV-C and LED technology, this sanitizing wand eliminates up to 99.9% of bacteria in just thirty seconds. Best of all? It's small enough to fit in a purse or small bag, and serves as an eco-friendly alternative to single-use sanitizing wipes.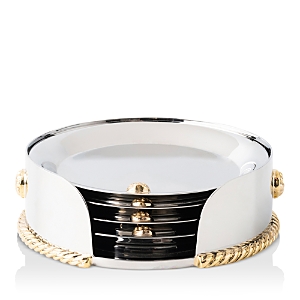 Juliska Periton Coaster, Set of 4
Set includes: 4 coasters and nesting base. Handmade with a polished finish. Sculpturally accented with the brand's iconic berries and threads. Stainless steel/brass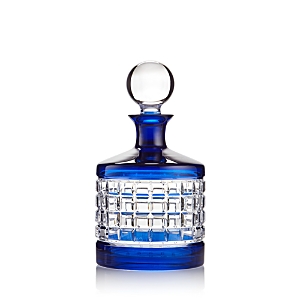 Waterford London Round Decanter Midnight Blue
Jo Sampson's London collection for Waterford was inspired by the London skyline at night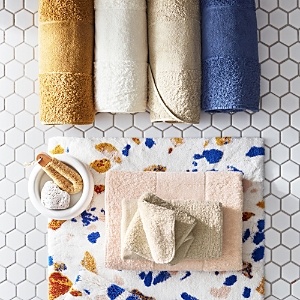 Abyss Super Line Towels
A signature bias trim and luxurious hand typifies the Abyss Super Line collection, dyed in piece so the bias, towel and even the care labels are perfectly matched. Egyptian cotton.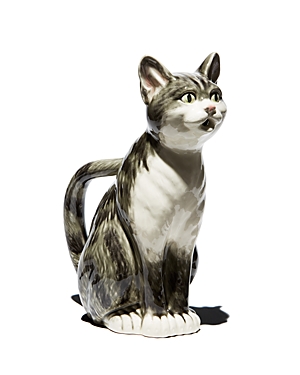 Bordallo Pinhero Cat Pitcher
A charming feline figure for serving or displaying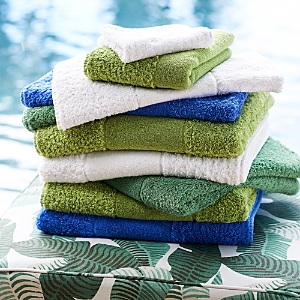 Abyss Super Line Towels
A signature bias trim and luxurious hand typifies the Abyss Super Line collection, dyed in piece so the bias, towel and even the care labels are perfectly matched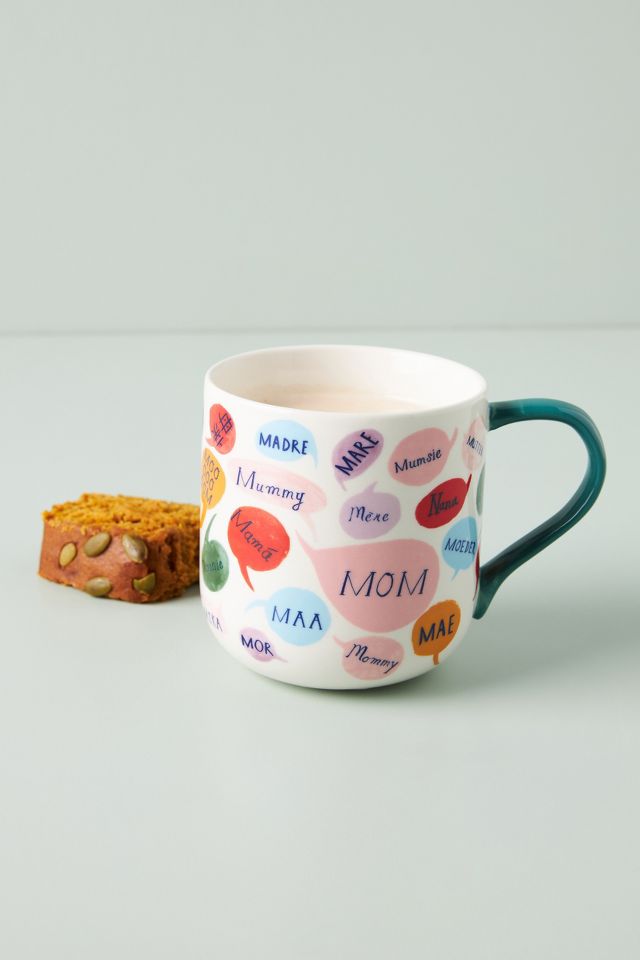 Mr. Boddington's Studio For Mom Mug
Mama, madre, or mumsie - whatever you call your mom, show her how much you care on Mother's Day with this colorful mug designed by Mr. Boddington's Studio in collaboration with Anthropologie.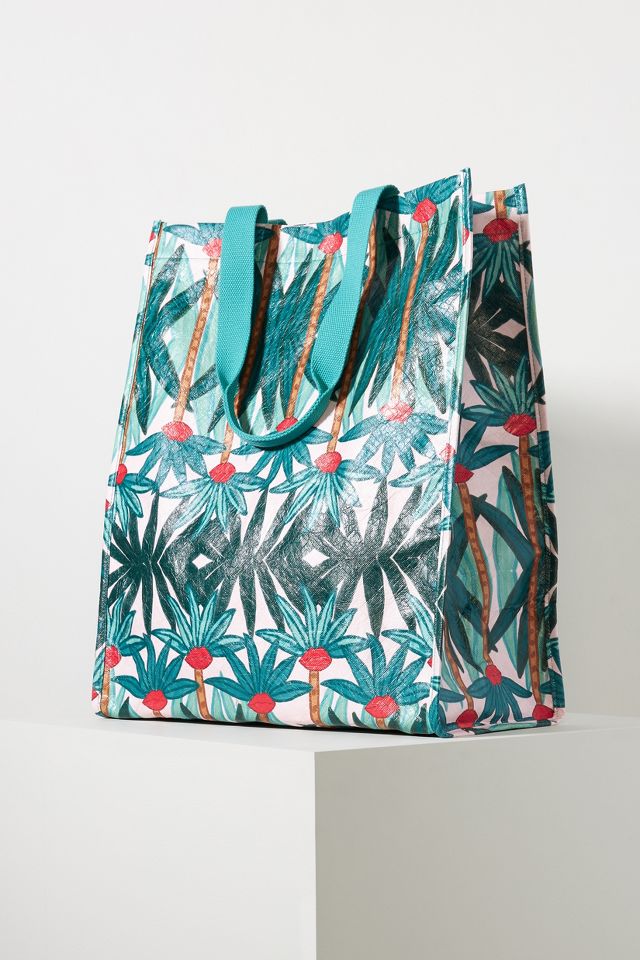 Kendra Dandy Tropics Tote Bag
Designed by Kendra Dandy in collaboration with Anthropologie, this playfully printed tote bag invites whimsy and wonder to your ensemble.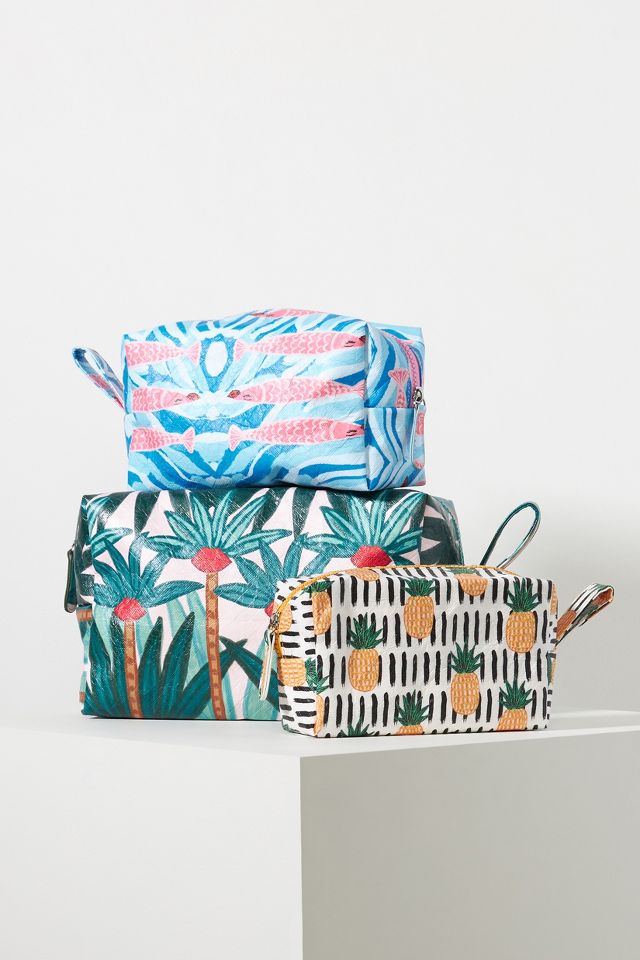 Kendra Dandy Tropics Pouch Set
Featuring a trio of tropical prints, this pouch set - designed by Kendra Dandy in collaboration with Anthropologie - brings a wink of whimsy to organization.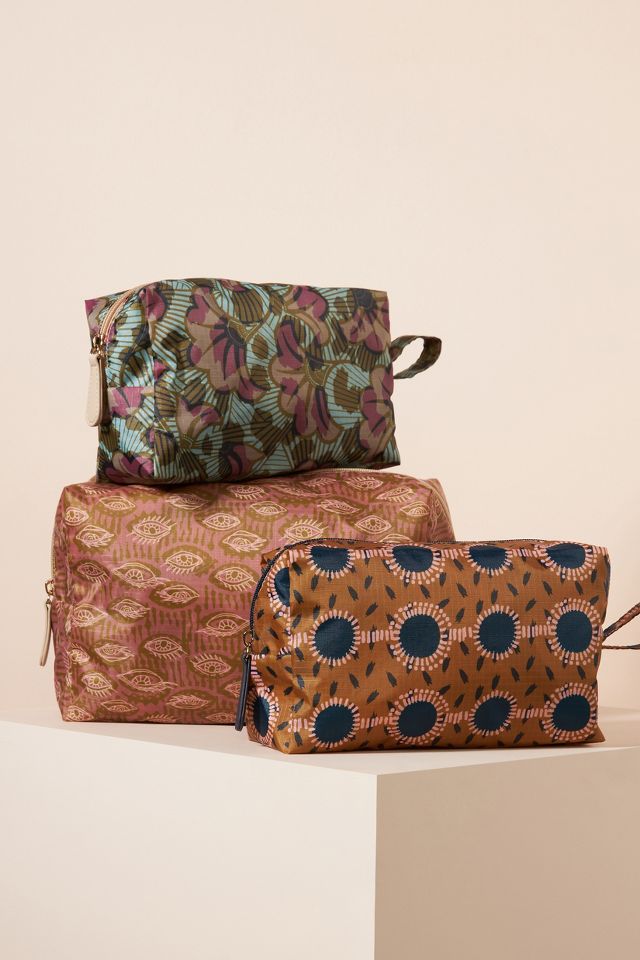 Poppy Pouch Set
Crafted from ultra-durable yet lightweight ripstop, this trio of pouches is perfect for storing small accessories at home, or organizing a suitcase for a weekend adventure.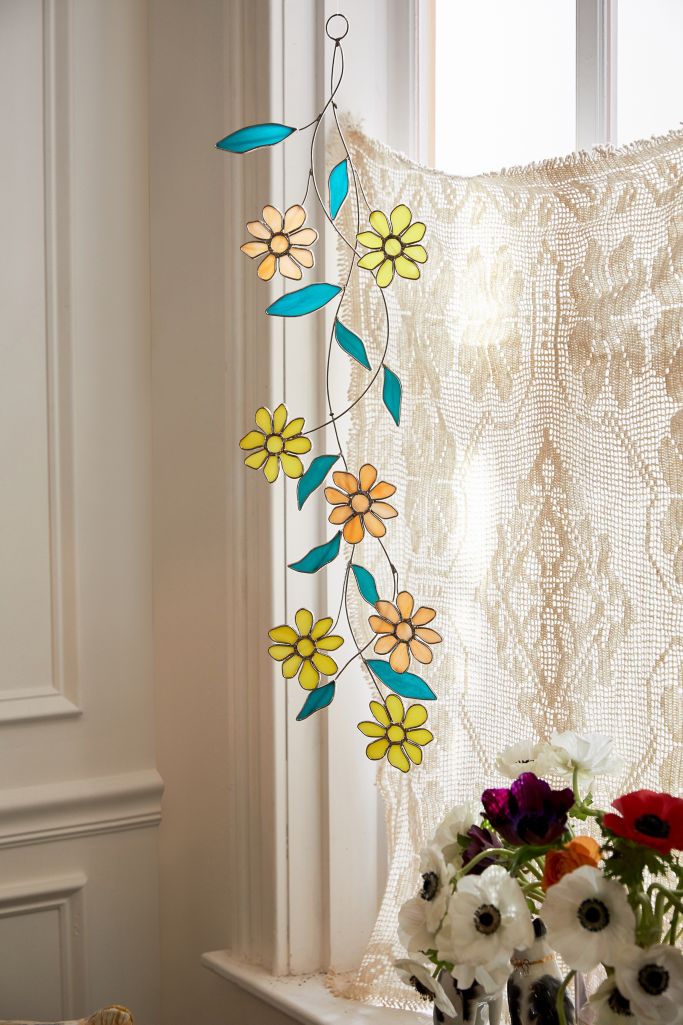 Marigold Vine Stained Glass Wall Hanging
A blooming addition to your space, this sweet wall hanging suspends vines of stained glass marigolds within a metal frame. Finished with a top ring for effortless display.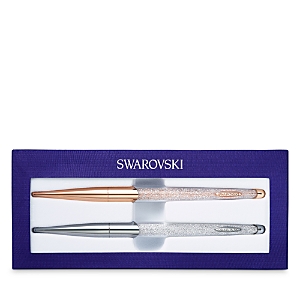 Swarovski Crystalline Nova Ballpoint Pen Set
Set includes two shimmering metallic ballpoint pens: one in rose-gold tones and one in silver tones. Swarovski logo accent. Filled with hundreds of sparkling crystals. Packaged in a beautiful blue box, perfect for gifting. Replaceable high-quality ink cartridge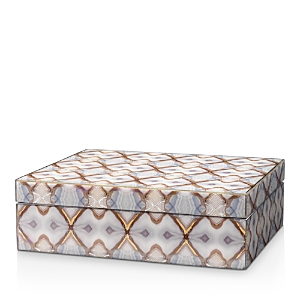 Jamie Young Kaleidoscope Box
An elegant hand-made keepsake box, with a design based on photographic images of agate, in a kaleidoscopic pattern. Hand-applied gold lacquer accents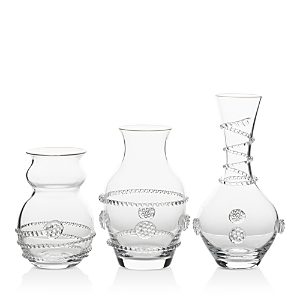 Juliska Bud Vase Trio
Mouth-blown design features the brand's signature berries and threads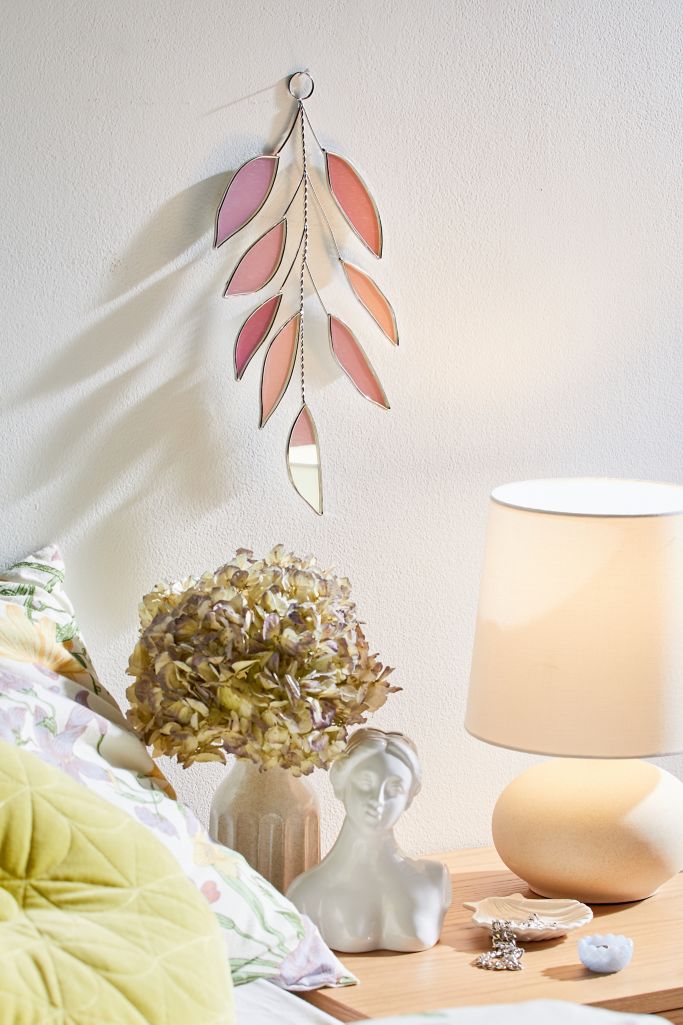 Leafy Stained Glass Wall Hanging
Add a special touch to your maximalist gallery wall or simple décor with this stained glass wall hanging, featuring metal-framed paned leaves topped by a ring for hanging.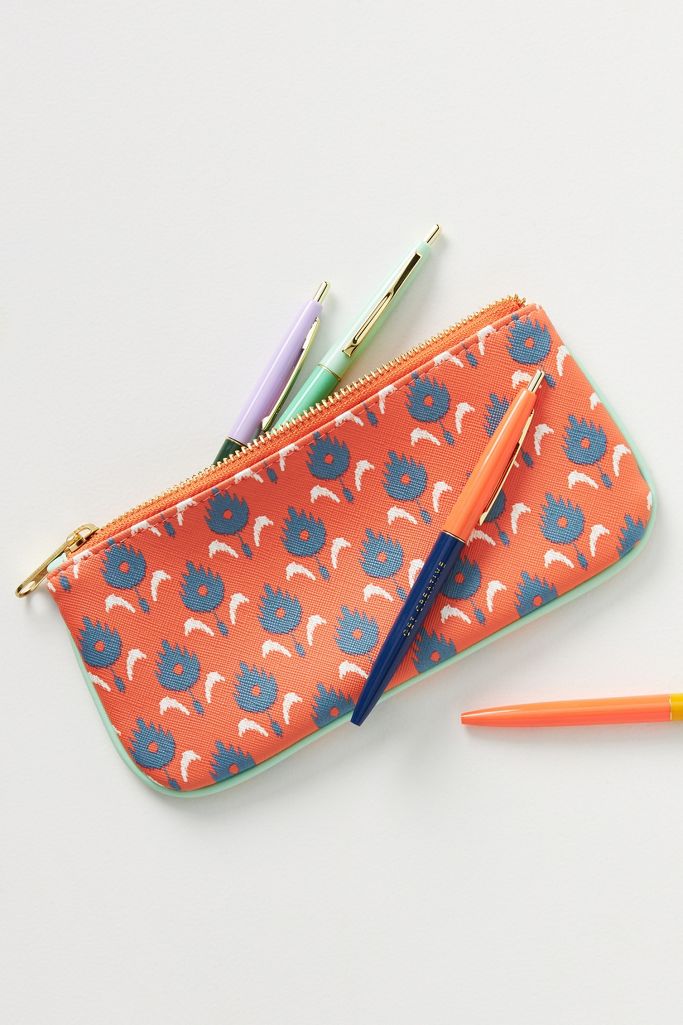 Pencil & Paper Co. Bitsy Pencil Pouch
Designed by Pencil & Paper Co. in collaboration with Anthropologie, this blockprint-inspired pouch offers a charming way to carry your favorite pens or everyday essentials.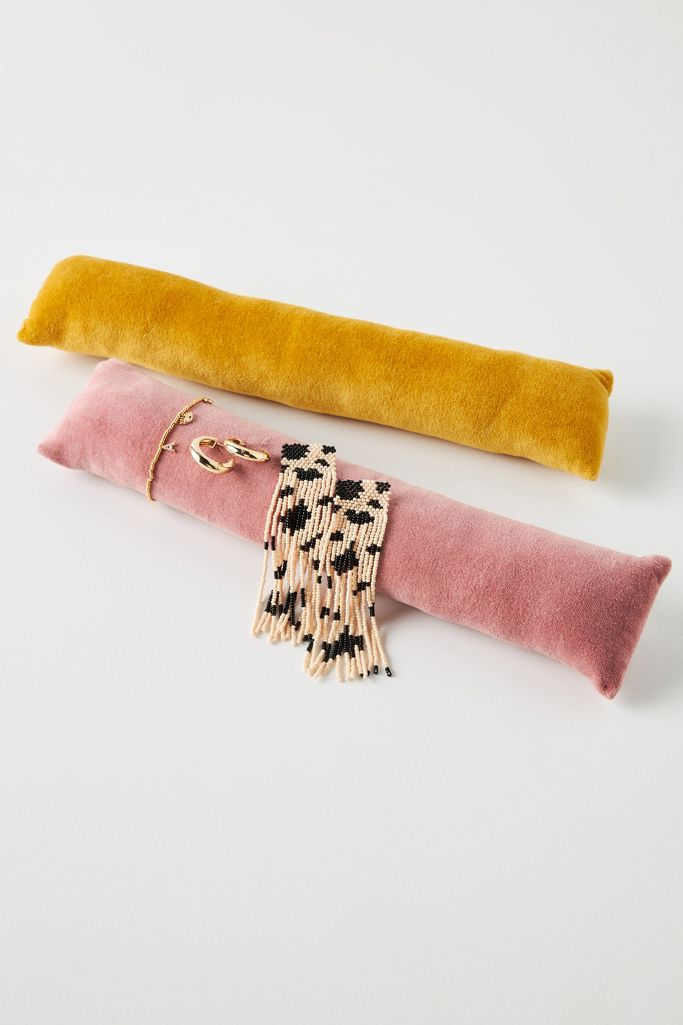 Genevieve Velvet Jewelry Pillow
Display your favorite jewels with this velvet cushion - it not only organizes your go-to pieces, but adds a luxe touch to your decor as well.

Morgan Harper Nichols The Light Guided Gratitude Journal
With dedicated sections for planning your goals, reflecting on your day, and jotting down thoughts, this beautifully illustrated journal invites you focus on the positive things in life.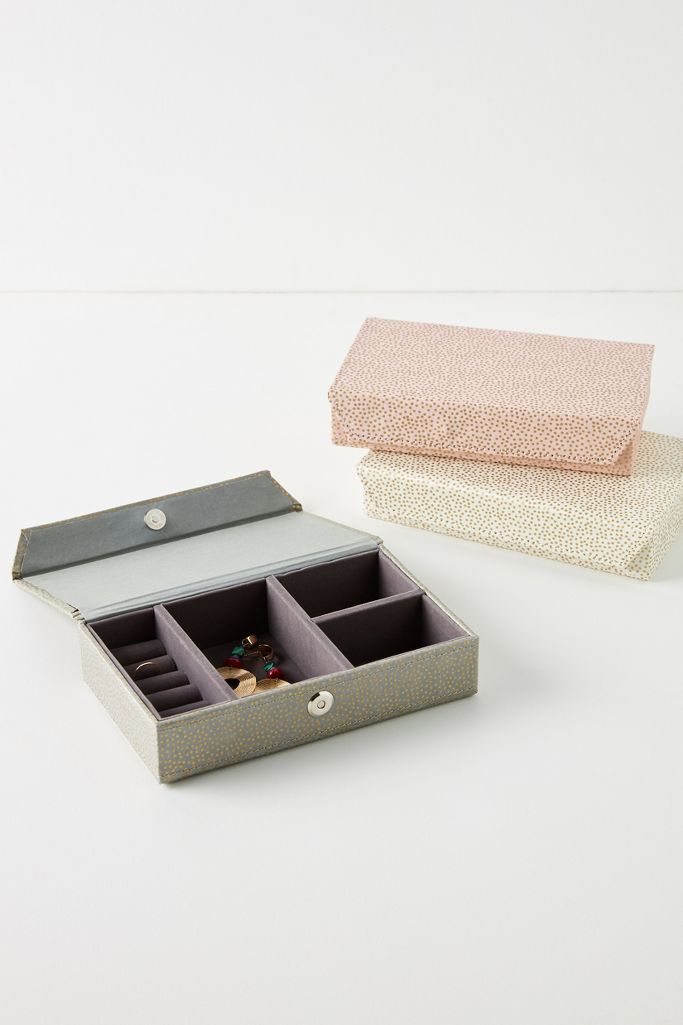 Genevieve Jewelry Box
For the hostess who has it all, gift her a unique piece to store her treasures in. With its handcrafted design, this lovely jewelry box will become home to her forever-favorites.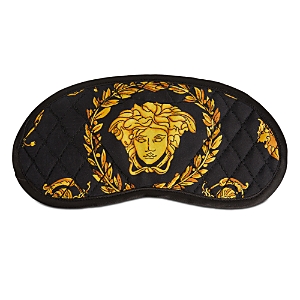 Versace Crete De Fleur Silk Sleep Mask
One size fits most. Iconic Baroque-print with Medusa head. Features a chic case with string closure. Quilted design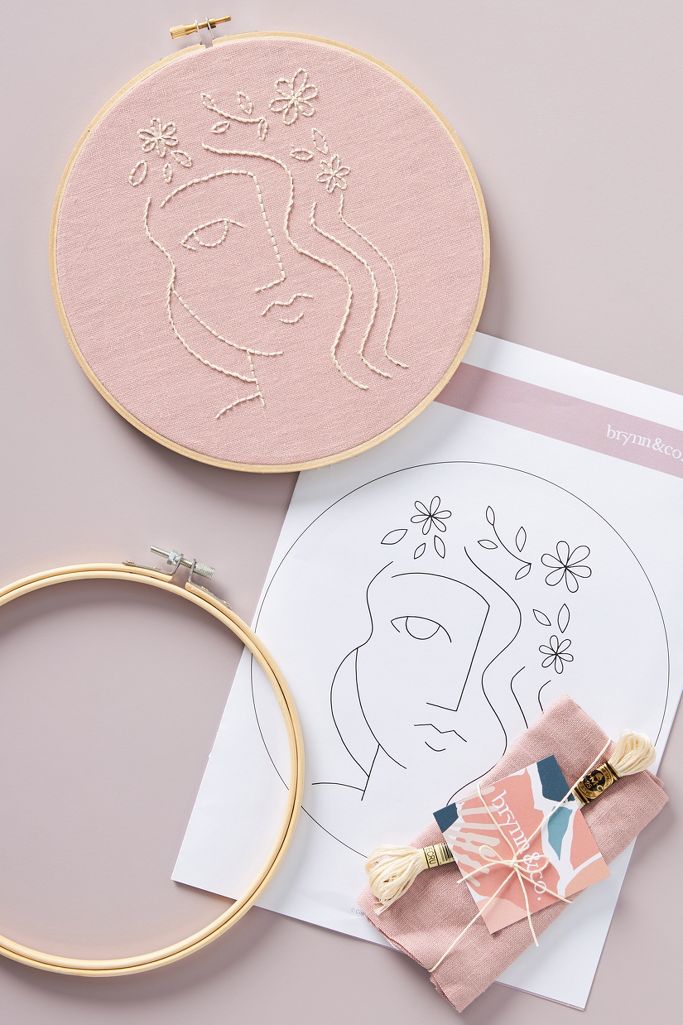 Flora Embroidery Kit
This hand-embroidery kit comes with everything you need to create a embroidery in a 8" hoop. With instructions that guide you through the stitches, it makes a great introduction to this handicraft and leaves you with a beautiful piece of art for your walls!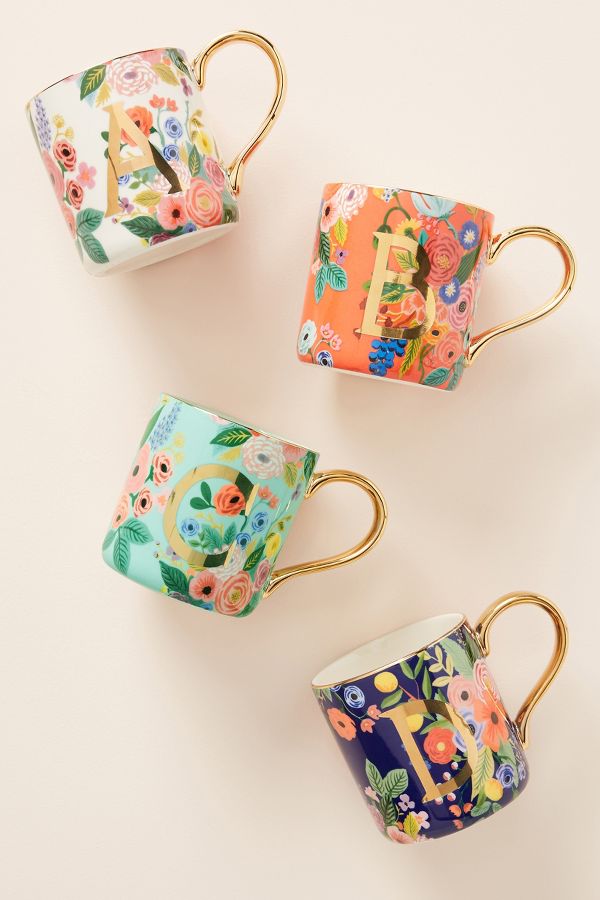 Rifle Paper Co. for Anthropologie Garden Party Monogram Mug
Designed by Rifle Paper Co. for Anthropologie, this charming mug features vibrant floral blooms with a gilded monogram letter, making it the perfect personalized gift for any occasion.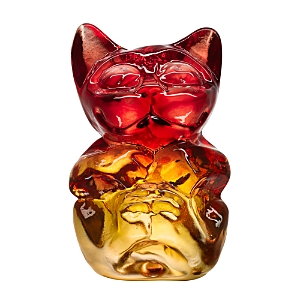 Kosta Boda My Wide Life Babies Cat Sculpture
Ludvig Löfgren, the master of young and modern glass, is the talent behind the cutest addition to Kosta Boda's collection since 1742: the colorful, fantastical My Wide Life collection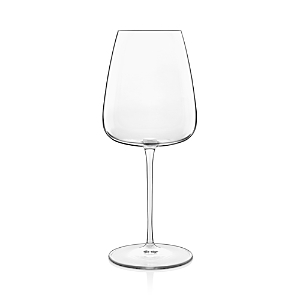 Luigi Bormioli Talismano Glassware
Talismano glassware by Luigi Bormioli offers modern contours in a highly break-resistant collection for everyday use or for entertaining.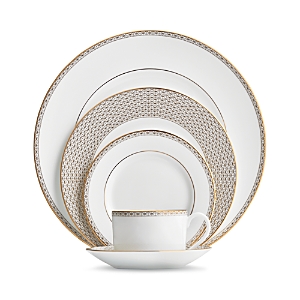 Waterford Lismore Diamond 5-Piece Setting
Set your table in nothing less than regal style with Waterford's Lismore Diamond dinnerware. Each piece is minimalist perfection trimmed in gilded detail, creating a look that elevates whatever is being served and making the entire set worthy of family-heirloom status