Wolf BLAKE SHOE SHINE KIT
Handcrafted shoe shine kit. Leather over wood composite. Multiple compartments; pouch in lid. Includes two rectangular brushes, two round brushes, two polish cloths, black polish, and brown polish.

hook + AlbertLeather Carry-On Garment Weekender Bag, Brown
Hook & Albert carry-on garment weekender bag in pebbled calf leather. Stainless steel hardware with premium YKK® zippers. Adjustable, removable shoulder strap. Front flap pockets with buckles.

Hanro Fancy Woven Boxer 2-Pack Set
Hanro boxed set of two "Fancy" woven boxer shorts. Covered elastic waistband provides custom fit. Sing-button fly. Pull-on style. Cotton.

Taschen Michelangelo Book
Explore the vast brilliance of one of the greatest artists of all time, Michelangelo. This exquisite tribute includes a four-part inventory of his paintings, sculptures, buildings, and drawings and features enlarged details allowing the reader to appreciate some of the finest details of the artist's creations.

Burberry Sustainable Trafalgar Check Folding Umbrella, Camel
Folding umbrella by Burberry. Printed with signature Burberry check. Wraparound strap with snap. Weatherproof polyester.

Libation Set
Handcrafted libation set. Cowhide and stainless steel. Includes case, stainless steel flask, shoe horn bottle opener, pen knife, and two stainless steel shot glasses. Made in Germany.

Charbonnel ET Walker Best of British Hamper
Made in the United Kingdom.

Victorinox Swiss Army 13-Piece Fibrox Pro Swivel Block Set
Victorinox Swiss Army crafts each piece in its assortment to an exceptional standard, making their cutlery a favorite of professional chefs and butchers throughout the world. Each piece features patented laser edge technology.

Zwilling Pour Homme 2-Piece Grooming Kit
Bring precision engineering and quality craftsmanship to personal care with the Pour Homme 2-Piece Grooming Kit. Travel-ready clipper and file: quality craftsmanship and precision engineering in a convenient leather carry case.

Dunhill Icon Set
ICON opens with the ultimate blend of rare and expensive ingredients. Sleek top notes of Italian Bergamot and Neroli Absolute intertwine with the warmth of smoky Oud wood, and an Oris-leather accord melding into a unique twist of masculinity and originality—An iconic, signature scent for the sophisticated gentleman.

Swarovski CL Companion 10x30
Lightweight 18.2 oz. compact 4.7" 10x30mm CL binocular from Swarovski. The extremely light, compact construction ensures exceptional manageability and simple handling. The impressive viewing comfort and proven Swarovski Optik quality guarantee, make these compact binoculars an outstanding value. In tan, green, black. Austria.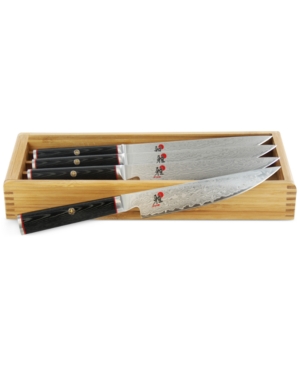 Zwilling J.A. Henckels Miyabi Kaizen 4-Pc. Steak Knife Set With Storage Case
Do justice to a fantastic filet mignon when you serve it with this 4-piece Miyabi Kaizen steak knife set and storage case from Zwilling J.A. Henckels. The tough blades are durable and sharp enough to cut through any meat without mangling it.

Bric's Magellano Black 22" Cargo Duffel
Cargo duffel made of coated PVC with full-grain leather trim.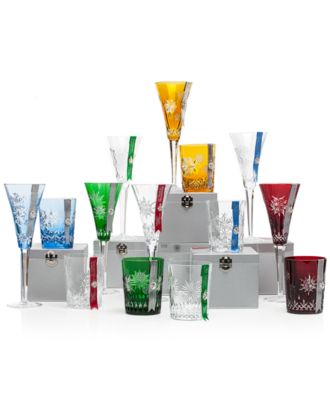 Waterford Crystal Gifts, Snowflake Wishes Collection
Truly magnificent, the Snowflake Wishes Collection sparkles with fanciful snowflakes in the style of Waterford's most iconic patterns. A series of collectible gifts, from ornaments to drinkware, the 10-year series features pieces to be cherished for years to come

Waterford Crystal Wedding Vows Flute Pair and Frame Gift Set
The Waterford Wedding Vows flute pair lends beauty and sophistication to what may well be the world's most famous photo opportunity: the wedding toast by the new bride and groom.

Schmidt Brothers Cutlery® Bonded Teak Series 15 Pc. Block Set

German stainless steel harmonizes with Asian teak wood on this superior set of knives from Schmidt Brothers for an aesthetically pleasing and exceptionally precise collection. The set includes an 8 Slicer Knife, 6 Petit Chef Knife, 7 Deli Knife, 6 Double Edge Utility Knife, 6 Tomato/Bagel Knife, 4 Paring Knife, 3 Paring Knife, six 5 Steak Knives, Sharpening Stone and Downtown Block

Kosta Boda Small Golden Basket Bowl
Basket bowl designed by Anna Ehrner. Handcrafted of glass.

Burberry Lightweight Wool Check Blanket
Burberry puts a polished twist on the blanket, your child's favorite accessory, in a plush yet lightweight blend of merino and cashmere.

Burberry Lena Hooded Sleeping Bag, Cream
Burberry cotton corduroy sleeping bag. Check-print lining; polyester wadding. Hood with three ties. Hidden side zip opening.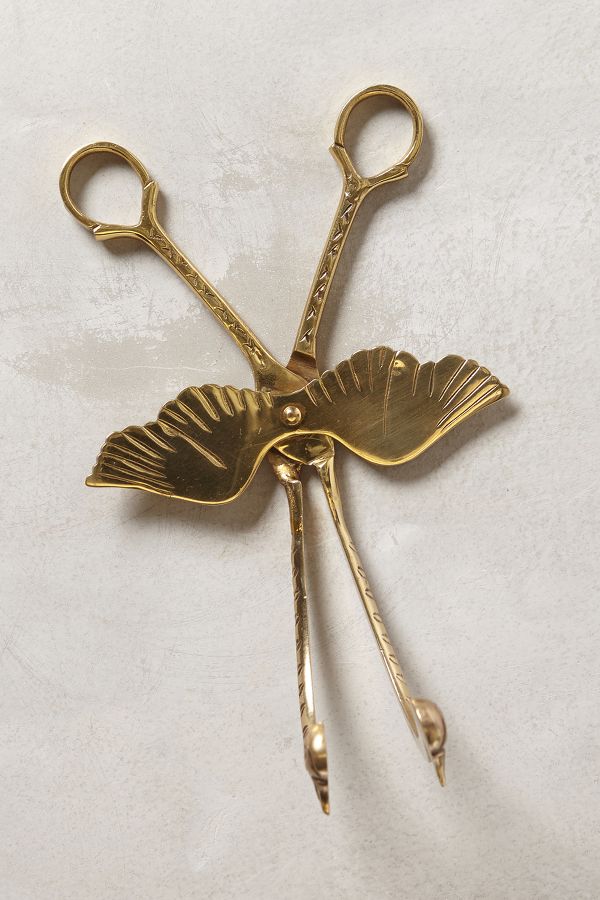 Plumage Candle Snuffer
Brass

Ben´s Garden Hydrangea Decoupage Glass Tray
Hydrangea illustration Signed by the artist Approx. 6 x 6"

Maggie Louise Breakfast in Bed Chocolate Box
Breakfast in Bed ... reimagined in chocolate. Enjoy these chocolate treats at any time of the day. We love these chocolates for their playful design and their ability to be eaten at any hour of the day!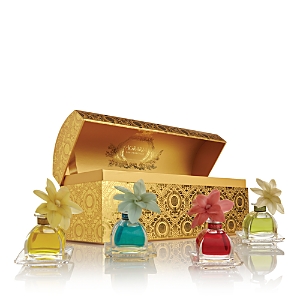 Agraria Santa Barbara Petite Essence Collection
Bring a fragrant ambiance to your home with this set of four floral diffusers from Agraria, beautifully presented in a keepsake box.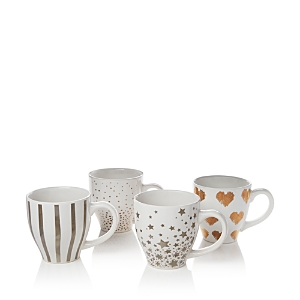 Sparrow & Wren Oversized Patterned Mug
Stoneware Dishwasher and microwave safe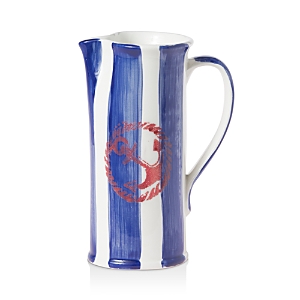 Vietri Costiera Serveware Collection
Inspired by the life found along the Italian coastline, this hand painted Vietri serveware brings a charming touch of nautical style to the table

Artimino Sorrento Embossed Earthenware Footed Bowl
Footed base. Approx. 12" diameter. Embossed earthenware

Tea Forte Sipscriptions Presentation Box
Sipscriptions™ Presentation Box of organic tea blends. Box, 8.5"W x 4"D x 3.25"T; 20 servings. Contains 20 silken pyramid infusers, including 4 each of: Resist (defense), Regroup (detox), Results (fitness), Reboot (energy), and Retreat (relaxation) blends. USDA Organic certified. Made in USA of German material.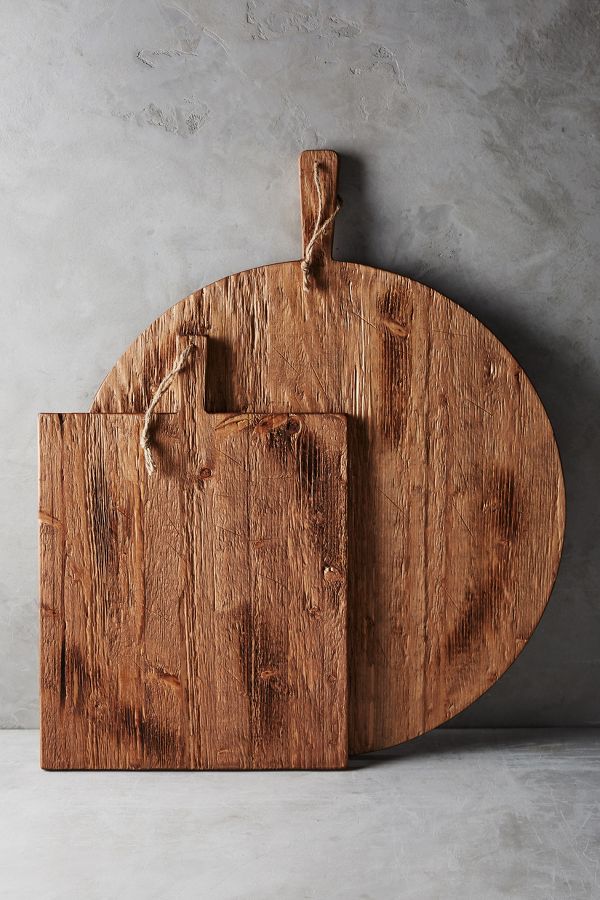 Sicily Cheese Board
This generously sized, expertly hewn serving board is crafted of 19th century European pine. One side is distinguished by paired strips of contrasting timber; the other showcases the beauty of the naturally grained, reclaimed wood .

Tracery Cheese Board
Glazed stoneware. Dishwasher safe. Portugal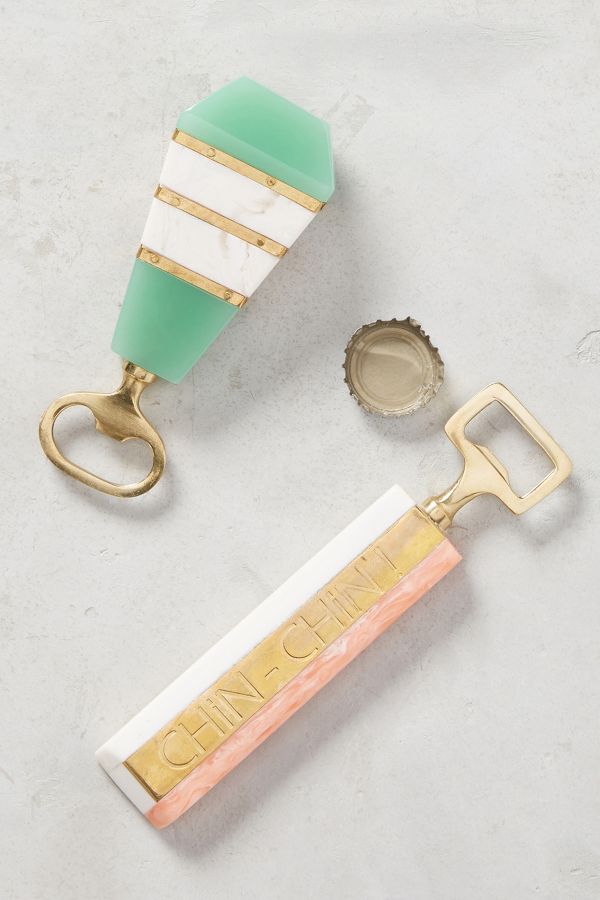 Bon Ami Bottle Opener
Resin, brass

AERIN Gold Linen Matchbox Sleeve
Matchbox sleeve of embossed linen with brass accents and hand-painted golden details.

Sabatino White Truffle Infused Olive Oil
Gluten-free, vegan, kosher. Ingredients: olive oil, white truffle aroma. Made in Italy

Miele Dynamic U1 Jazz Vacuum
Simplify cleaning with the Miele Jazz. This powerhouse vacuum has a 54-foot cleaning radius with a swivel neck for easy maneuverability and features a rotary dial for 4-setting suction control and automatic carpet height adjustment

The Perfect Bite Co Sweet Onion & Kale Risotto Bites, For 15 People
Crispy risotto pillows stuffed with sweet onions, kale, and fontina cheese.

Lasagna Bolognese
Flavorful mix of ground beef, pork, and veal layered with pasta, tomatoes, and cheeses.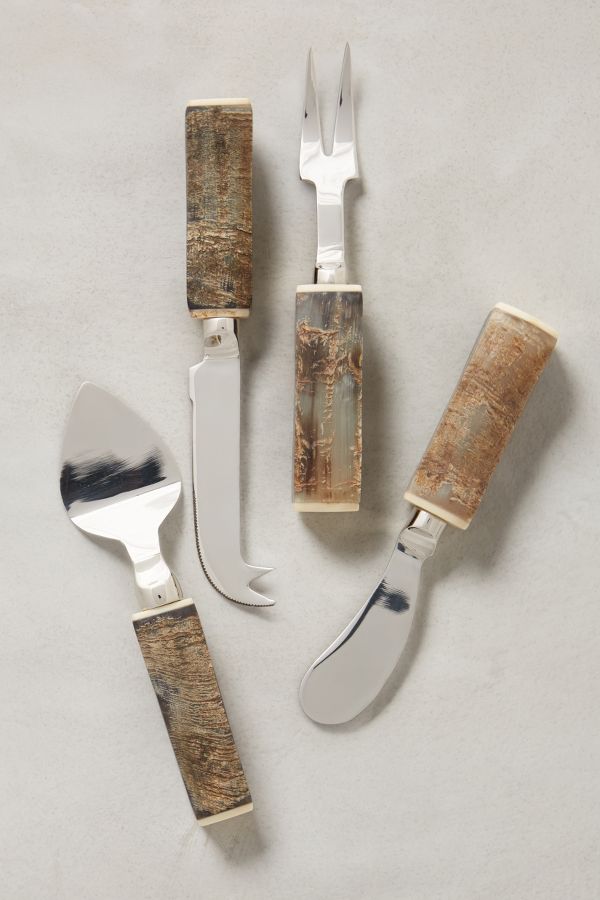 Highlands Cheese Knives
Four piece set. Stainless steel, horn

Four Floral Dessert/Canape Plates
Luminescent, pansy-shaped plates bring the freshness of spring to table settings—whatever the season. Handcrafted of spun glass with metallic gilding.

Jo Malone London Green Tomato Leaf Home Candle
An evocative Home Candle capturing the lively scent of the tomato vines that decorate the glass. Green, leafy and full of sunshine on a summer afternoon. Uniquely presented in a special Jo Malone London box decorated with Marthe Armitage's Summer Afternoon design.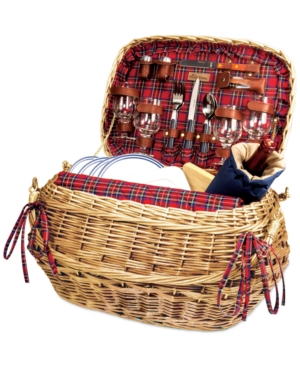 Picnic Time Red Highlander Picnic Basket
Experience picnic perfection with this basket set from Highlander. A chestnut brown willow basket with quilted red lining and deluxe service for four offer old world charm and sophistication for you and your guests.

Rosenthal Meets Versace La Mer Vase
Gianni Versace's artistic influence in the world of fashion was virtually unparalleled. His legacy is carried on and translated for the table in its marriage with Rosenthal. Versace by Rosenthal is an extraordinary collection resulting in high quality tableware and giftware in contemporary designs. Rich gold, brown and blue tones combine in the La Mer vase, forming ingenious patterns

Metallic Cosmetic Travel Cases
Travel cosmetic case made of leather. Metallic finish. Italy

Hunter Boot Original Moustache Bubble Umbrella, Ocean Blue
Hunter Boot original moustache bubble umbrella. Transparent polyurethane canopy with opaque edge. Fiberglass ribs. Steel shaft. Curved handle.

Hunter Boot Original Bubble Umbrella, Jungle Camo
Hunter Boot original walker bubble umbrella. Jungle camo-print polyurethane canopy. Durable rib frame. Rubberized, curved handle.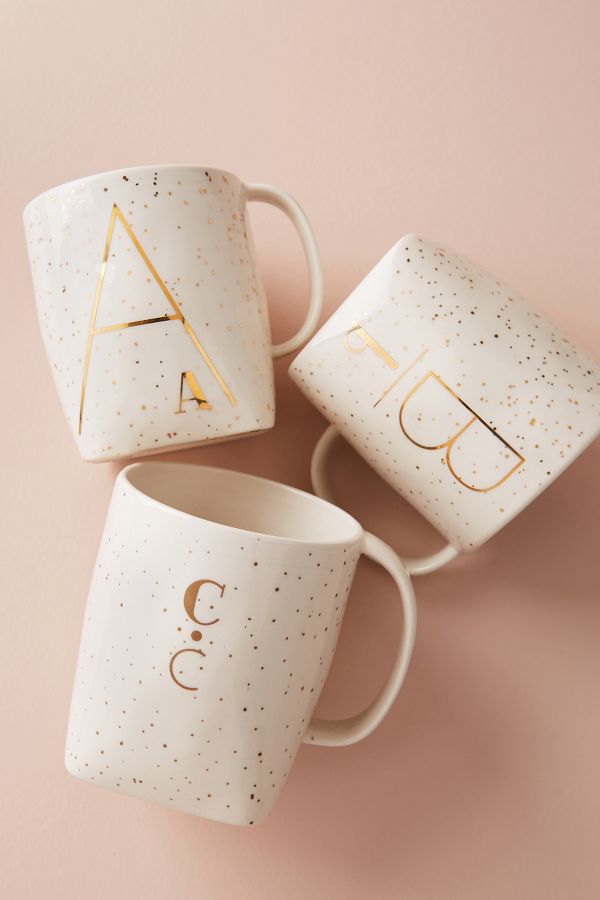 Gilded Shapes Monogram Mug
Stoneware, gold decal

Taschen Her Majesty Book
Born to duty, Queen Elizabeth II has led a fascinating life in the spotlight of the world. Her Majesty takes you along her remarkable journey from her early years through to her most recent state tours and ceremonies and features a splendid collection of photographs from both her public appearances and her private life, including some with icons like the Beatles, Marilyn Monroe, and President John F. Kennedy.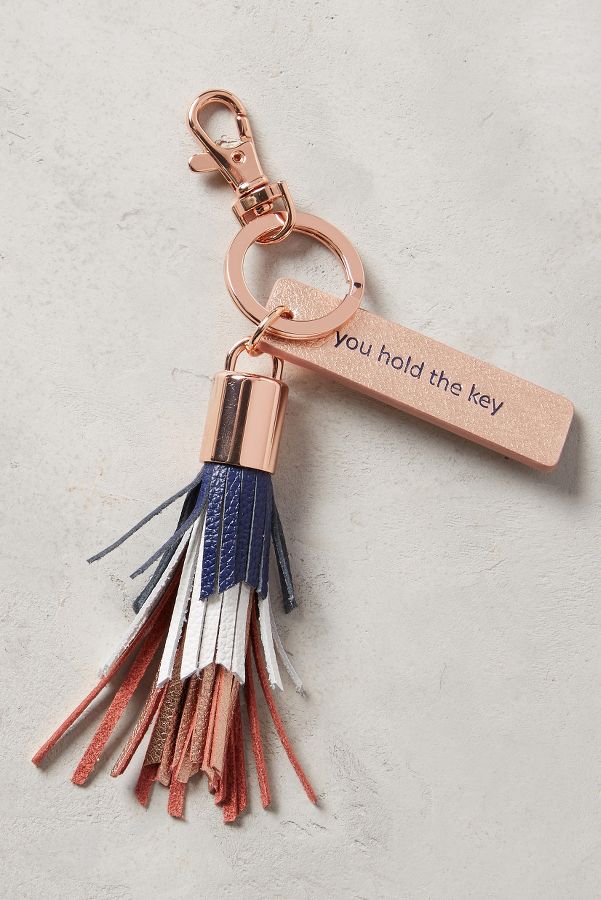 Idiom Keychain
Leather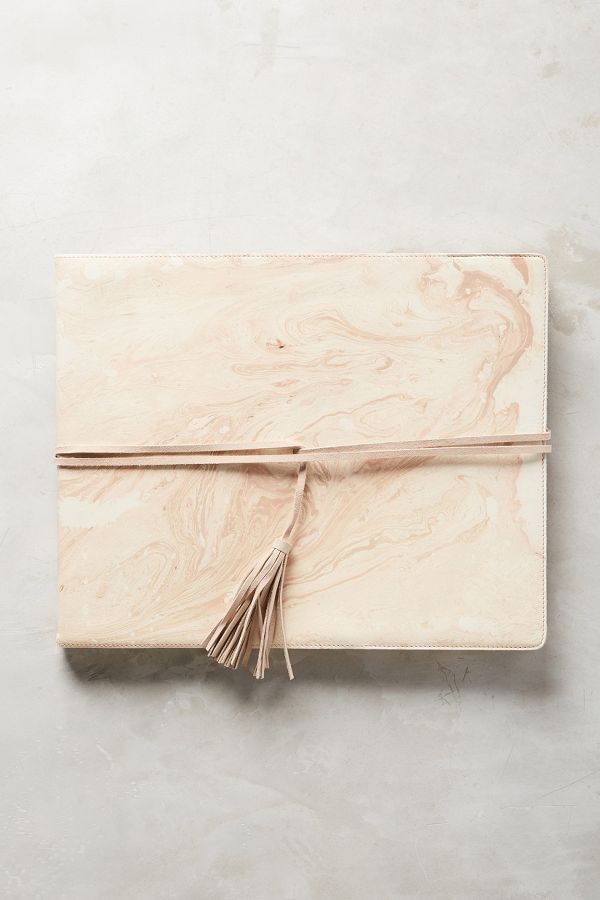 Marbled Sketchbook
A collection that fuses the natural and modern worlds into elevated pieces for everyday use. Leather, paper. 112 unlined pages

AERIN Woven Heart Box
Heart-shaped box. 3.5"W x 6"L. 18-kt. gold-plated ceramic. Made in Italy.

Barbour® Classic Tartan Telescopic Umbrella
Greet any rainy day in classic Barbour style. This smart tartan umbrella has an engraved wooden handle and a sturdy metal mechanism to withstand windgusts. In classic tartan.

Burberry Trafalgar Peony Rose Print Folding Umbrella, Emerald
Tech-fabric "Trafalgar" umbrella in peony rose print by Burberry. Push-up open; push button close. Golden logo-engraved ABS handle.

Burberry Zip-Top Technical Nylon Pouch Bag, Black
Burberry tech-fabric (nylon/acrylic) pouch. Polished golden hardware. Zip-around top closure; leather pull. Logo lettering at bottom center.

BVLGARI "Eau Parfumee Au The Bleu Guest Collection Box
Cultivated in a land of snowy peaks and infinite blue skies, precious Blue Tea inspired Bulgari to create the ethereal Eau Parfumée Au Thé Bleu. A poetic fragrance composed of shimmering, airy nuances, it envelops body and mind in a blissful sensation of inner harmony and peace.

Burberry Asby Canvas Check Crossbody Bag, Saddle Brown
Burberry signature check canvas crossbody with leather trim. Adjustable crossbody strap; hanging tassel detail; 22" drop. Silvertone hardware. Snap top for easy, on-the-go access.

Burberry Thomas Trench Teddy Bear Charm for Handbag, Camel
Burberry "Thomas Trench" purse charm. Composed of cashmere. Golden ring clasp.

Spode Blue Italian Biscuit Barrel
Limited-edition biscuit barrel celebrating the 200th anniversary of the Blue Italian collection. 18th-century Chinese border; central scene of Italian ruins inspired by a 17th-century drawing. Fine porcelain.

Miranda Kerr for Royal Albert Friendship Tea For One
Three-piece set includes teapot, cup, and saucer. Fine bone china. 22-kt. gold accents. Hand wash.

Waterford Rebel Hip Flask
Flask made of stainless steel and zinc alloy.

Jeweled Up Jewelry Collection Notes
Hand embellished with Swarovski® crystals. Cards are blank inside. Set includes eight cards, four of each design shown, and eight envelopes.

Hanro Long Hooded Plush Robe, White
Hanro plush fleece robe features brushed interior for ultimate comfort. Hooded shawl collar; wrap front. Long sleeves. Self-tie belt cinches waist. Hidden self-tie. Patch pockets at front.